Could Dez Bryant Soon Make an NFL Comeback With Another NFC Team?
Dez Bryant hasn't played in the NFL since the 2017 season when he was just one year removed from a Pro Bowl selection with the Dallas Cowboys. Bryant was a dominant receiver over the years, but he hasn't been able to find a home in recent seasons. He did sign a contract with the New Orleans Saints in November 2018 but he tore his Achilles tendon just two days later. However, is Bryant about to make a comeback with another NFC team?
Dez Bryant hasn't played since the 2017 season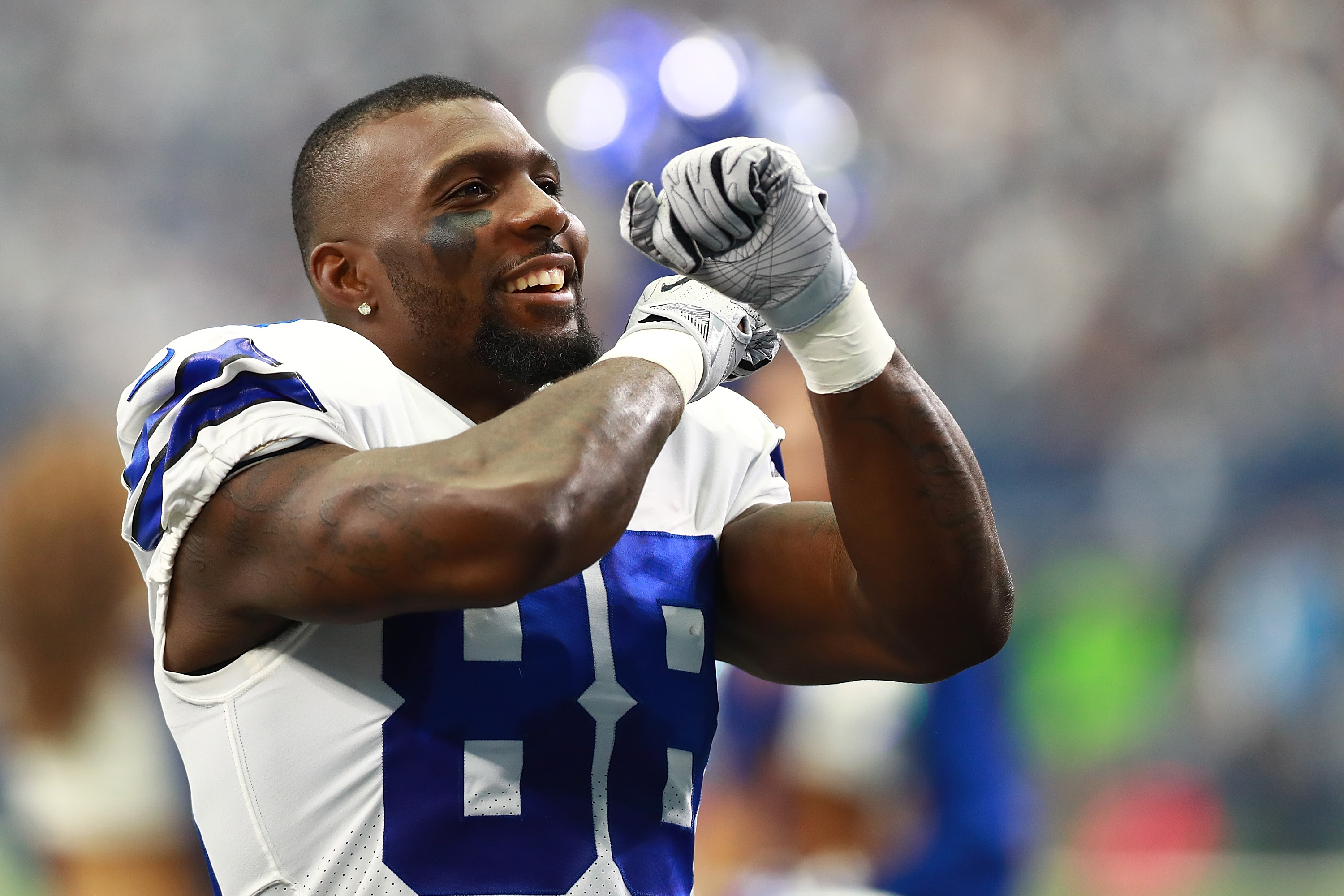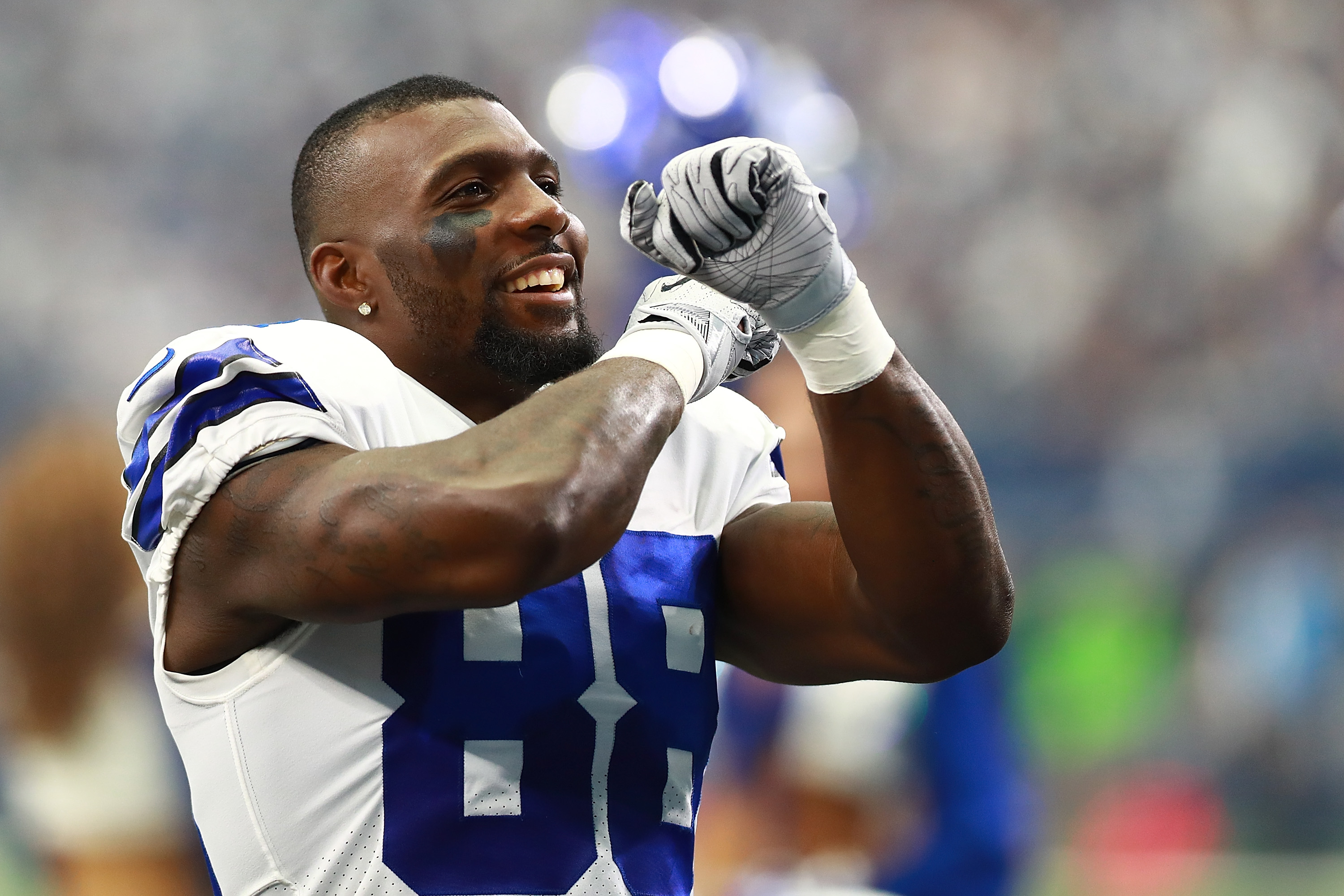 After having a successful career at Oklahoma State, Bryant went to the Dallas Cowboys with the 24th overall pick in the 2010 NFL draft. 
He ultimately caught 45 passes for 561 yards and six touchdowns in 12 games in 2010, but he had an excellent season in his second year. In 2011, Bryant caught 63 passes for 928 yards and nine touchdowns. 
Then in 2012, Bryant caught 92 passes for 1,382 yards, the first of three consecutive 1,000-yard seasons. He also had 12 touchdown catches. Bryant then earned his first Pro Bowl selection in 2013. He caught 93 passes that season for 1,233 yards and 13 touchdowns. Then in 2014, he had 88 receptions for 1,320 yards and a league-leading 16 touchdown catches. That helped him earn Pro Bowl, and First-Team All-Pro honors that season. The Cowboys also went 12-4 and won a playoff game.
Bryant only played in nine games in 2015 but earned Pro Bowl honors again in 2016, catching 50 passes in 13 games for 796 yards and eight touchdowns. The 2017 season was the last year Bryant played in the league. He caught 69 passes for 838 yards and six touchdowns that year. 
As mentioned above, he signed a one-year deal with the New Orleans in November 2018 before he tore his Achilles tendon, according to NFL.com.
Bryant has posted videos on the field recently
Despite not playing in the NFL since the 2017 season, Bryant has recently posted videos on Instagram of himself running routes.
In one post on June 13, Bryant posted videos of him catching passes with the caption, "The weight loss has made a huge difference. Extreme lite work on the Saturday evening."
Then last week, Bryant posted more videos with the caption, "One day at a time."
So, could he soon make an NFL comeback?
San Francisco 49ers wide receiver Deebo Samuel broke his foot
A team that might have an opening at receiver right now is the San Francisco 49ers. Deebo Samuel recently underwent surgery after he suffered a Jones fracture in his left foot while working out with teammates, according to ESPN.
Samuel said on Instagram Live that "Surgery went perfect," according to ESPN, and that, "In 10 weeks there will be a better Deebo than you have seen. I'm telling you. Legendary."
However, ESPN reported that the timetable for Samuel's return is not yet known. The 49ers reportedly expect to have a better idea once they report for training camp next month. He is expected to be OK for Week 1, though, according to ESPN.
As a rookie last season, Samuel caught 57 passes for 802 yards and three touchdowns. He caught 10 passes for 127 yards during the 49ers' postseason run, which resulted in them reaching the Super Bowl. 
Will Bryant join the 49ers?
49ers receiver Kendrick Bourne tweeted at Bryant on Sunday, hinting that Bryant should sign with the 49ers.
Bryant then tweeted the eye emojis and retweeted Bourne's tweet. 
That is not all, though. Hall of Fame receiver Terrell Owens tweeted this, potentially hinting that he should also sign with the 49ers.
So, will Dez Bryant, and maybe even Terrell Owens, sign with the 49ers? It is unclear how serious everyone actually is, and if the 49ers even have any interest in either one of them. It would certainly be fun to watch, though.
Stats courtesy of Pro Football Reference