Could This Be the Next Big Thing in Baseball?
There's a lot of history in major league baseball, which isn't surprising for a league that dates back to 1869. With all that history, there are a ton of unbreakable records and some crazy strategies, too. Baseball teams are always looking for an advantage, but a four-man outfield? From that unique defensive alignment to pitching rotations without starting pitchers, we'll discuss what baseball might look like in the future.
Before we talk about the future of the four-man outfield (page 7), we'll explore why the Tampa Bay Rays might already be living in the future when it comes to starting pitching (page 4).
Infield shift against lefties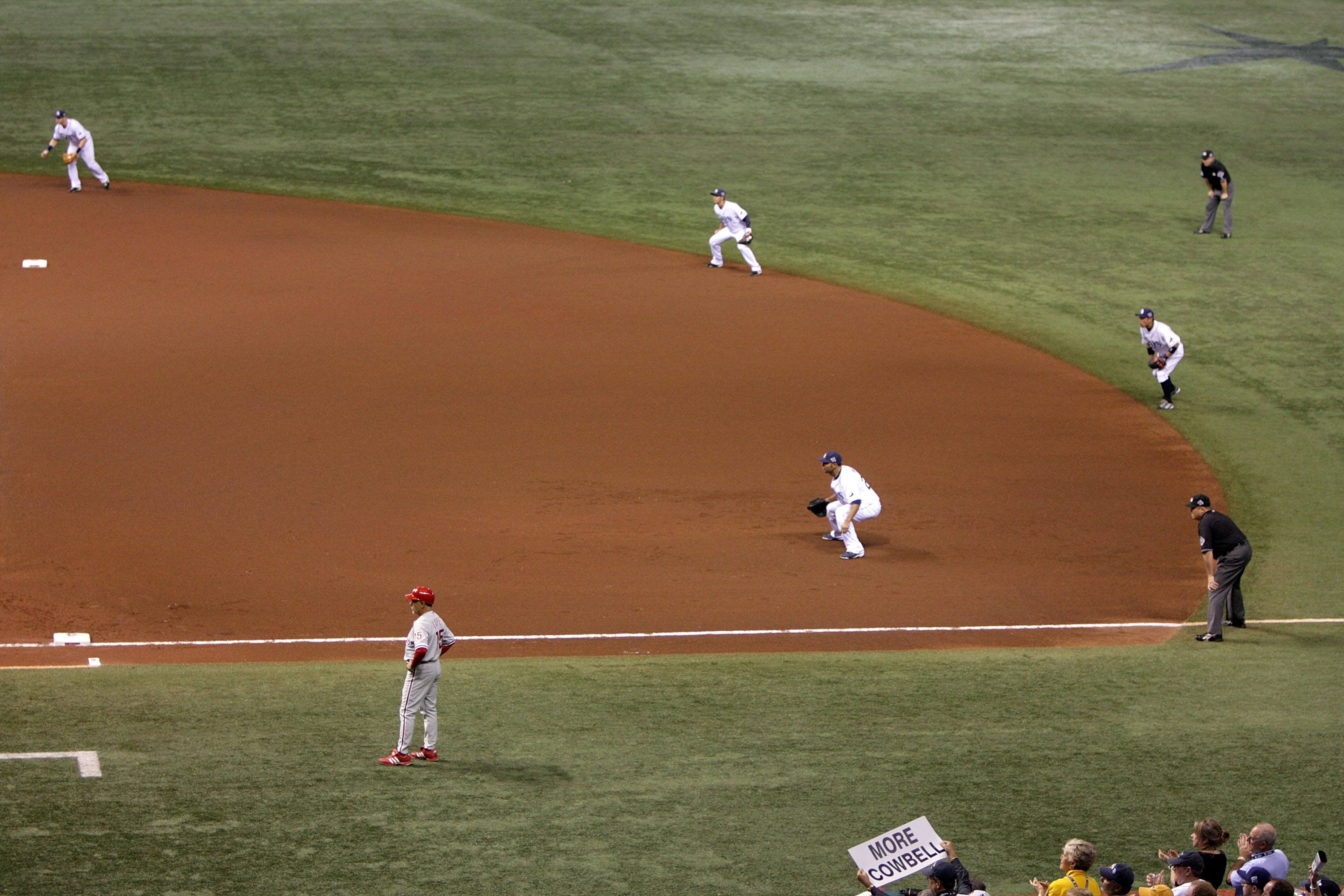 It's so common that no one thinks twice about it.
The infield shift against lefty hitters — where the shortstop moves to the right of second base — is so common in baseball that no one even thinks twice about it. But not too long ago it was a radical strategy. Then Tampa Bay manager Joe Maddon used it in 2012, and when other managers saw how it saves runs, they started using it, too.
Next: Everything old is new again.
The Ted Williams shift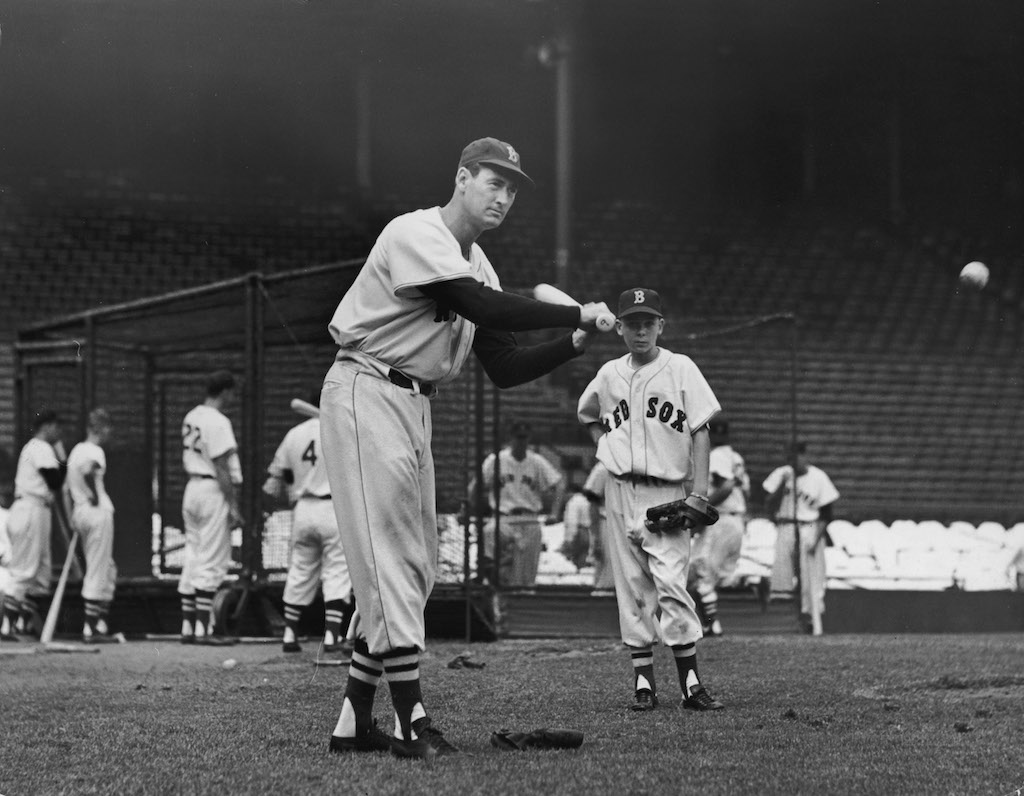 Lou Boudreau and the Indians used the shift against the greatest hitter ever.
According to FiveThirtyEight, Cleveland Indians player-manager Lou Boudreau came up with the shift between two games of a 1946 doubleheader against Boston. Legendary hitter Ted Williams burned the Indians for three home runs and eight RBIs in a 4-for-5 showing in the first game, an 11-10 Boston win. Cleveland lost Game 2, but Williams was just 1-for-2.
Next: A less common defensive shift.
Shifting against righty hitters
It's not as common, but it's been attempted.
Teams use the infield shift against lefty hitters a lot more than they do against righties, but it's been attempted. According to ESPN, the A's shifted against righty Edwin Encarnacion in 2012 since he's such a pull hitter.
However, teams are reluctant to move the second baseman to the left side of the infield. Most second basemen ranging to the right to make a play don't have the arm strength to throw across the infield and get the out at first. If it's going to be a hit regardless, it's better to remain in a typical defense.
Next: The Tampa Bay Rays and the future of pitching.
Relief pitchers starting the game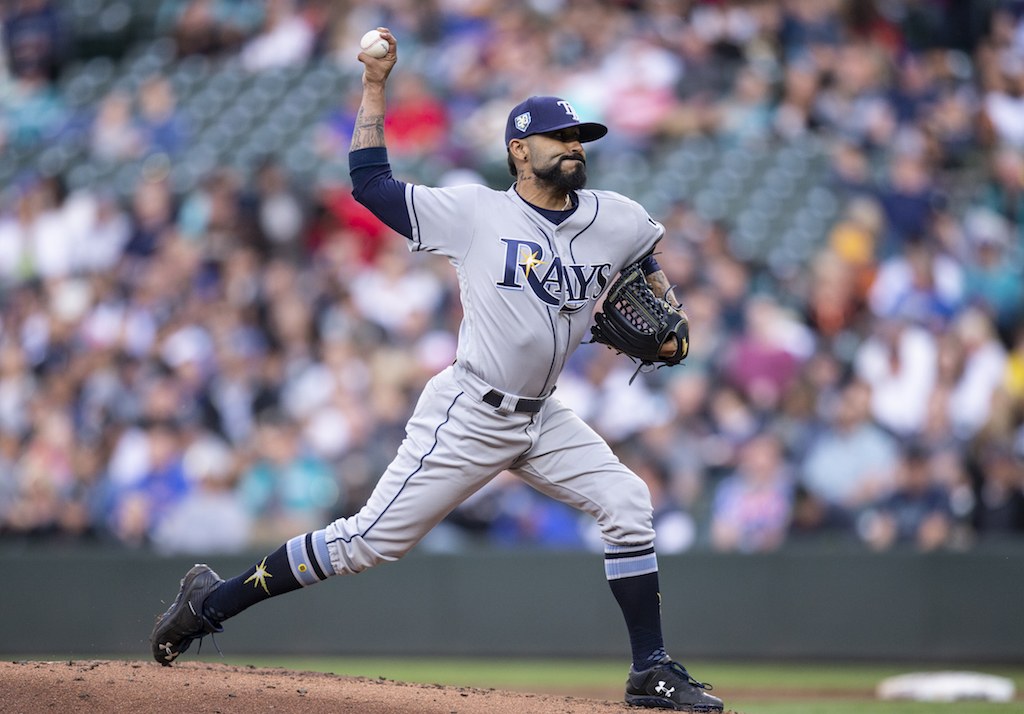 Tampa Bay Rays played the matchups and started a reliever
Will May 19, 2018, go down in baseball history? We'll have to wait and see. That's the day manager Kevin Cash had late-inning reliever Sergio Romo start the game against the Angels. The hard-throwing righty Romo faced off against the Angels right-handed heavy lineup before giving way to a lefty "starting" pitcher. The starter went deeper into the game without facing the lineup for the third time, which is always a risk.
This strategy probably won't be the next big thing in baseball, but we won't be surprised if a few teams try it out if they think it can help them win.
Next: The next radical change to pitching staffs?
No starting pitchers
Starters are throwing fewer innings, and they might disappear altogether.
The first two months of the 2018 season might signal what's next in baseball. Starting pitchers are averaging less than 5-1/2 innings per start, continuing a downward slide that started in 2015. It's an alarming trend, and one general manager tells Yahoo Sports that future pitching staffs could be a collection of long- and short-relief specialists. It's a radical view, but it would do away with starting pitchers dominating the highest-paid players list.
Next: It's not a four-man outfield, but it's the same line of thinking.
Five-man infield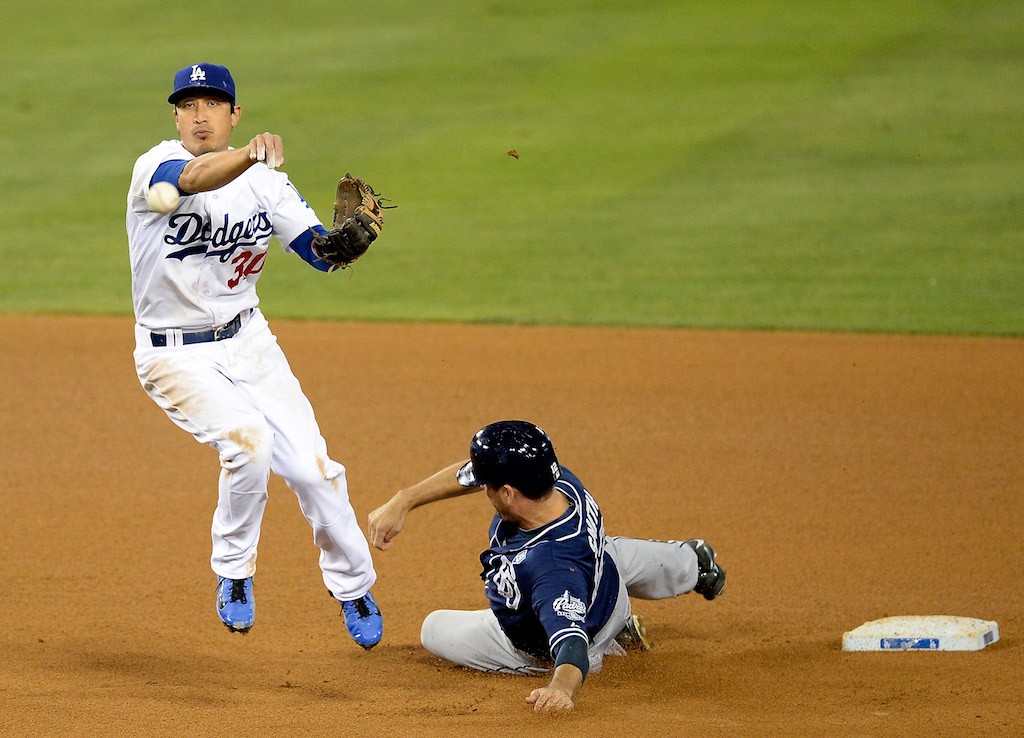 A situational shift that's been used before.
If there's an opposite to the four-man outfield, it's the five-man infield. It's safe to say this will never be a regular strategy, but it works in very specific situations:
Runners in scoring position.
A lefty pull hitter at the plate.
Ground ball pitcher on the mound.
Like we said, this isn't going to be a regular strategy, but it's been used before. The Dodgers employed it during a 2014 game against the Padres, but it didn't work.
Next: Where the four-man outfield comes into it.
Four-man outfield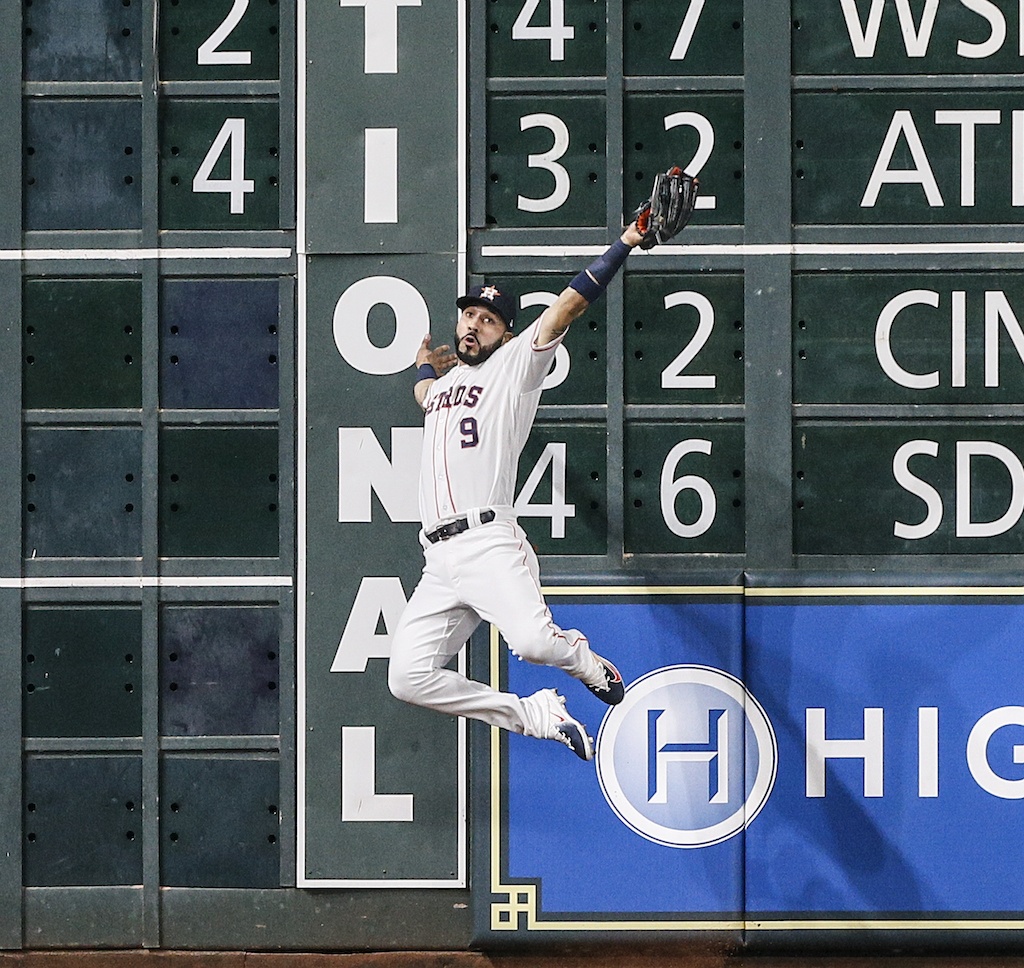 The Astros are using it in 2018.
It started in spring training when the Astros tested out a four-man outfield. It didn't take long to see it in the 2018 regular season since the team used it successfully on opening day. Just like the five-man infield, the game situation needs to be right, but it has a place in the game.
In fact, the Astros outfield alignment wasn't the first four-man outfield in a regular season game. The Cubs used it unsuccessfully against the Reds' Joey Votto in 2017.
Next: Why you'll see more four-man outfields.
Why a four-man outfield isn't a totally crazy idea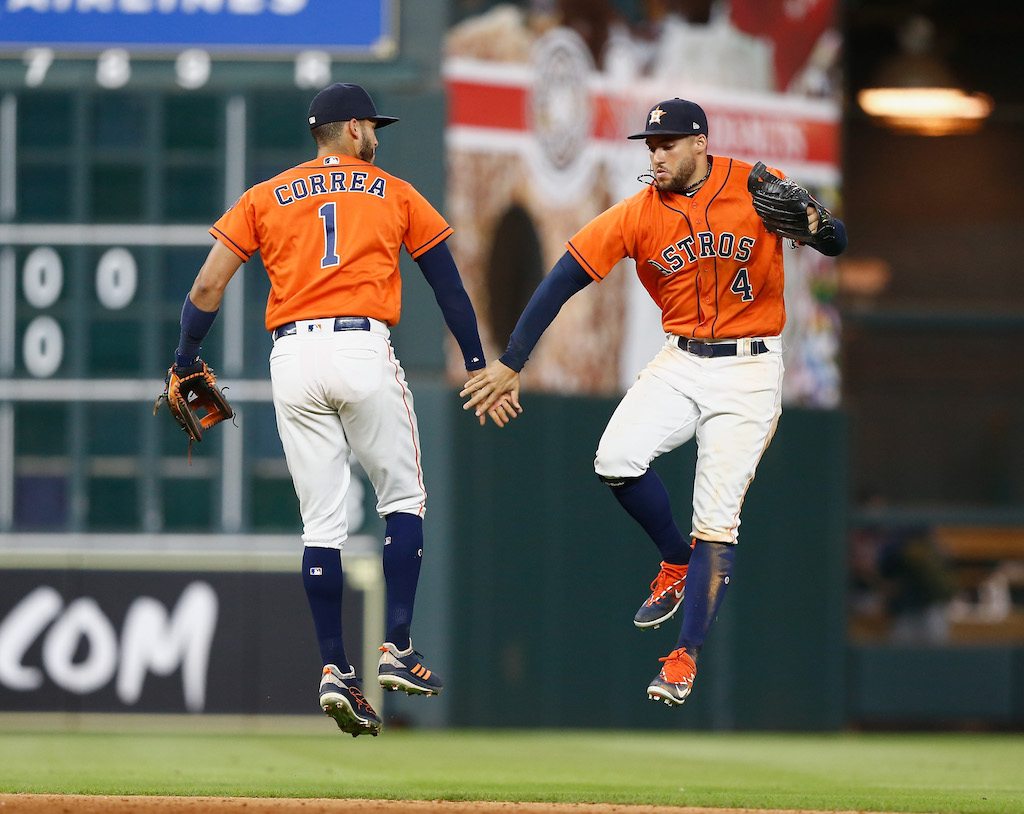 It makes sense in today's game.
Hitters have an all-or-nothing approach these days, which is why a four-man outfield isn't a totally crazy idea. Strikeouts are up, launch angle is increasing, and ground balls are down as hitters try for home runs, according to early 2018 stats from CBS Sports. It follows on the heels of a 2017 season that had 6,105 home runs, the most ever according to Baseball Almanac. With hitters trying to get the ball in the air as they swing for the fences, having a four-man outfield makes sense in today's game.