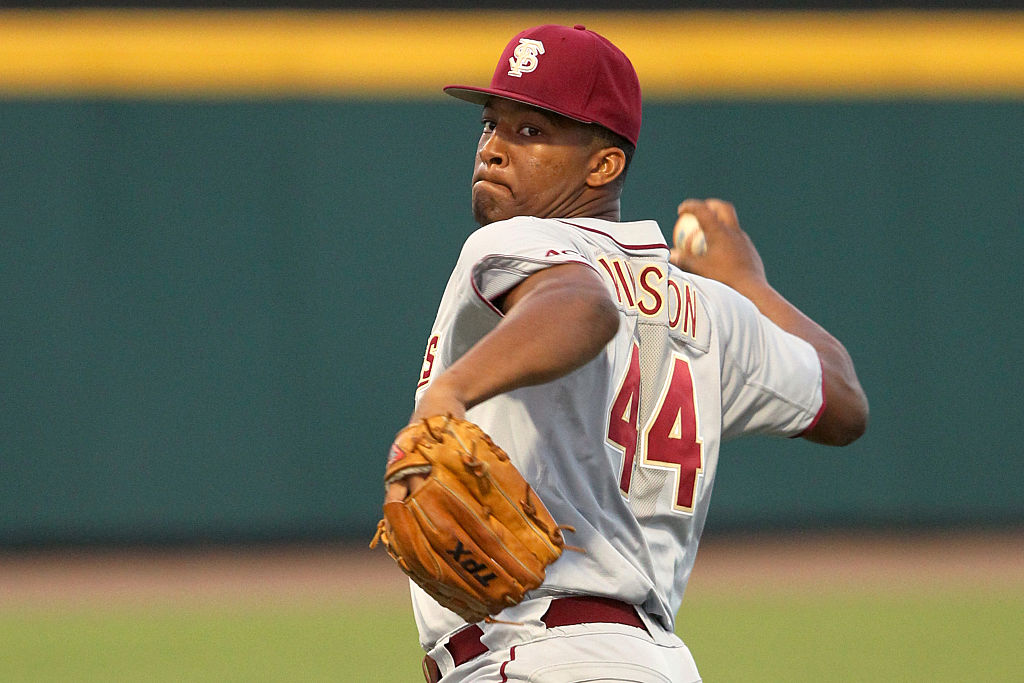 Could Jameis Winston Pursue Baseball Career After 5 NFL Seasons?
Former Buccaneers quarterback Jameis Winston also pitched at Florida State. Could the former Texas Rangers draft pick return to baseball?
Jameis Winston became the first quarterback in NFL history to throw for 30 passes and 30 interceptions last season. With a slow free-agent market, could Winston transition to another sport with a 30/30 club? The former Tampa Bay Buccaneers quarterback played baseball at Florida State and said as recently as last year he'd look forward to potentially pursuing a professional baseball career.
Is it possible Jameis Winston, nearly five years removed from being the No. 1 overall pick in the NFL draft, could trade passes for fastballs? Let's take a look.
Jameis Winston still has baseball dreams
Jameis Winston loves baseball. So much, in fact, that the Tampa Bay Buccaneers included a clause in his contract that would have allowed them to obtain a court order blocking him from pursuing a professional baseball career. That court order would have applied to Winston playing baseball in the offseason or quitting the NFL to play in the minor leagues.
Of course, the Buccaneers don't employ Winston anymore. Tampa Bay moved on from the former No. 1 overall pick last month and signed future Hall of Famer Tom Brady in his place. Winston's free agency market has been silent in recent weeks and he remains unsigned.
Although there have been no official rumors linking Winston to a career change, it is worth noting his comments to NBC Sports' Peter King last summer. King asked Winston about his love for baseball and if he still thought about playing professionally. Winston didn't shoot down the idea of trading one sport for another.
"It is one of my dreams. It is something I would definitely look forward to."
Winston was a standout reliever at Florida State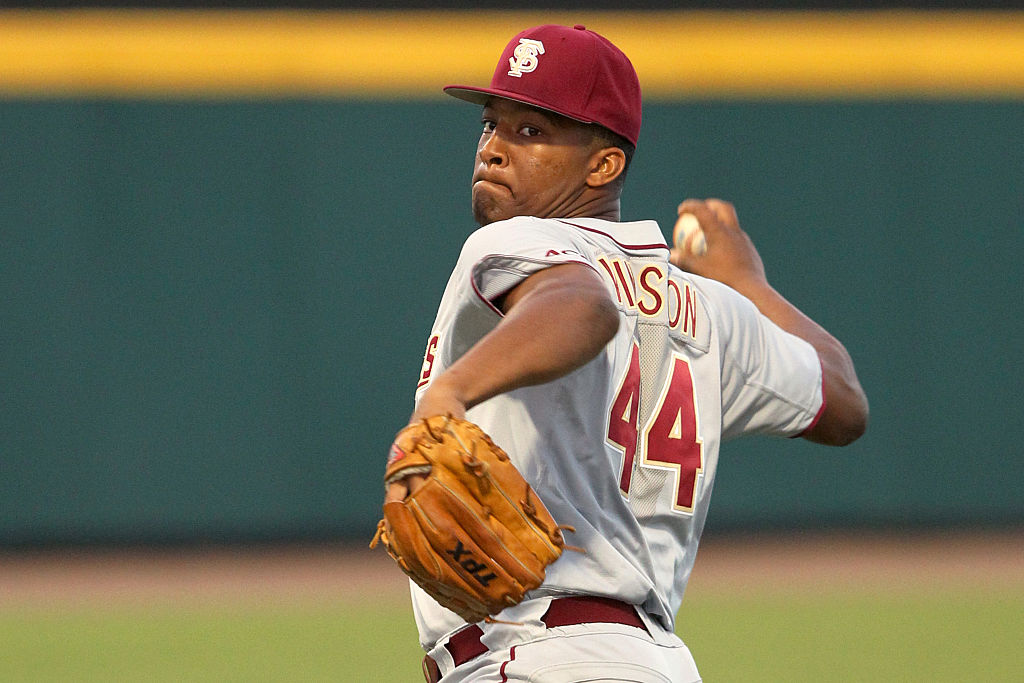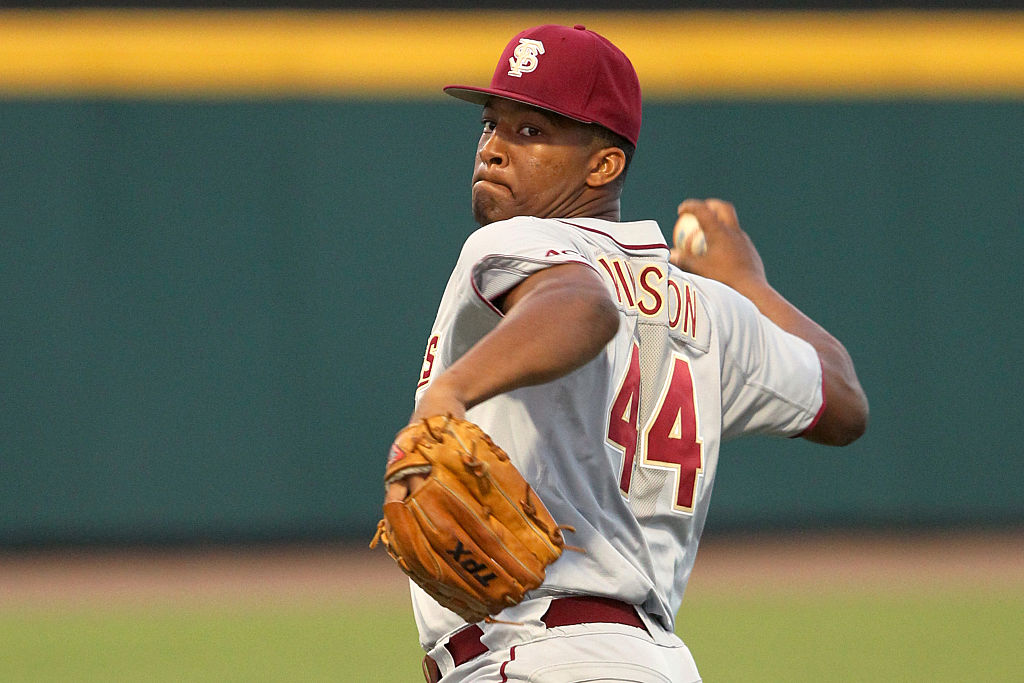 Jameis Winston doesn't just want to play baseball for no reason. Winston played in high school and served as a reliever at Florida State in 2013 and 2014. Winston went 2-2 with a 1.94 ERA across 41 games in two seasons.
Jameis Winston served as the Seminoles' closer in 2014. The 6-foot-4 right-hander struck out 31 hitters and walked just seven in 33 1/3 innings. Winston recorded seven saves on a Seminoles team that made it to the NCAA tournament.
Winston also spent time as a switch-hitting outfielder at Florida State. He hit .209 with nine doubles, three triples and 13 RBIs in 195 plate appearances. Winston's throwing arm paid off in the outfielder and he showed excellent plate discipline, drawing 30 walks against 42 strikeouts.
Which MLB teams would be interested in Jameis Winston?
One Major League team thought highly enough of Jameis Winston's baseball skills to draft him out of high school. The Texas Rangers used a 15th-round pick on Winston in 2012, months before he played his first season for the Seminoles. Winston never signed with the Rangers but kept in contact with them throughout his time at Florida State.
Winston said in 2013 he wanted to be a better two-sport athlete than Bo Jackson. Jackson never played for the New York Yankees, but the Yankees hold Seattle Seahawks quarterback Russell Wilson's rights and have invited him to spring training in recent years. The Yankees also employed two-sport star Deion Sanders from 1989-90.
Former Florida Gators and Denver Broncos quarterback Tim Tebow has played in the New York Mets' farm system since 2016. All of this is speculation and Winston hasn't publicly stated where he stands on a baseball career. But if Winston doesn't attract any interest from football teams, he should consider seeing if any MLB teams want to take a chance on him.