Could Jerry Jones and the Dallas Cowboys Soon Get a Massive Upgrade for Next Year's Roster?
The Dallas Cowboys have enough talent to be a very successful team in 2020. However, Jerry Jones' team has a big hole on offense, even with all of the talented players that they have on that side of the ball. That hole is at the tight end position. Could the Cowboys soon get a massive upgrade at that spot, though?
The Dallas Cowboys have a hole at tight end
In 2019, the Dallas Cowboys' biggest producer at tight end was the 37-year-old Jason Witten. He ended up catching 63 passes for 529 yards and four touchdowns. However, Witten is not playing for the Cowboys in 2020 as he signed with the Las Vegas Raiders. 
For the 2020 season, the Cowboys will have Blake Jarwin who had 365 receiving yards in 16 games last year. They also have Dalton Schultz, who only has 13 catches for 122 yards in his career, and Blake Bell, who has 38 catches for 424 yards in his career. 
The Cowboys don't necessarily need more weapons in the passing game. Dak Prescott will be able to throw to wide receivers Amari Cooper, Michael Gallup, and CeeDee Lamb this year. However, having a talented tight end could still help the offense greatly. 
David Njoku asked to be traded from the Cleveland Browns
Cleveland Browns tight end David Njoku recently asked the team to trade him before training camp, his agent Drew Rosenhaus told ESPN's Adam Schefter last week.
"It is in David's best interest to find a new team at this time,"‬ Rosenhaus said to Schefter.
The Browns signed former Atlanta Falcons tight end Austin Hooper to a four-year deal in March. They also drafted a tight end in the fourth round of this year's draft. However, the team reportedly told Njoku that they would like to keep him, according to ESPN.
Njoku went to the Browns in the first round of the 2017 NFL draft. He broke his wrist and suffered a concussion in Week 2 of 2019, according to ESPN, and only played in four games total last year. 
However, after catching 32 passes for 386 yards and four touchdowns in 2017, Njoku had a breakout season in 2018. He ultimately caught 56 passes for 639 yards and four touchdowns. He is only turning 24 years old this month. 
There are conflicting reports about the Cowboys' interest in Njoku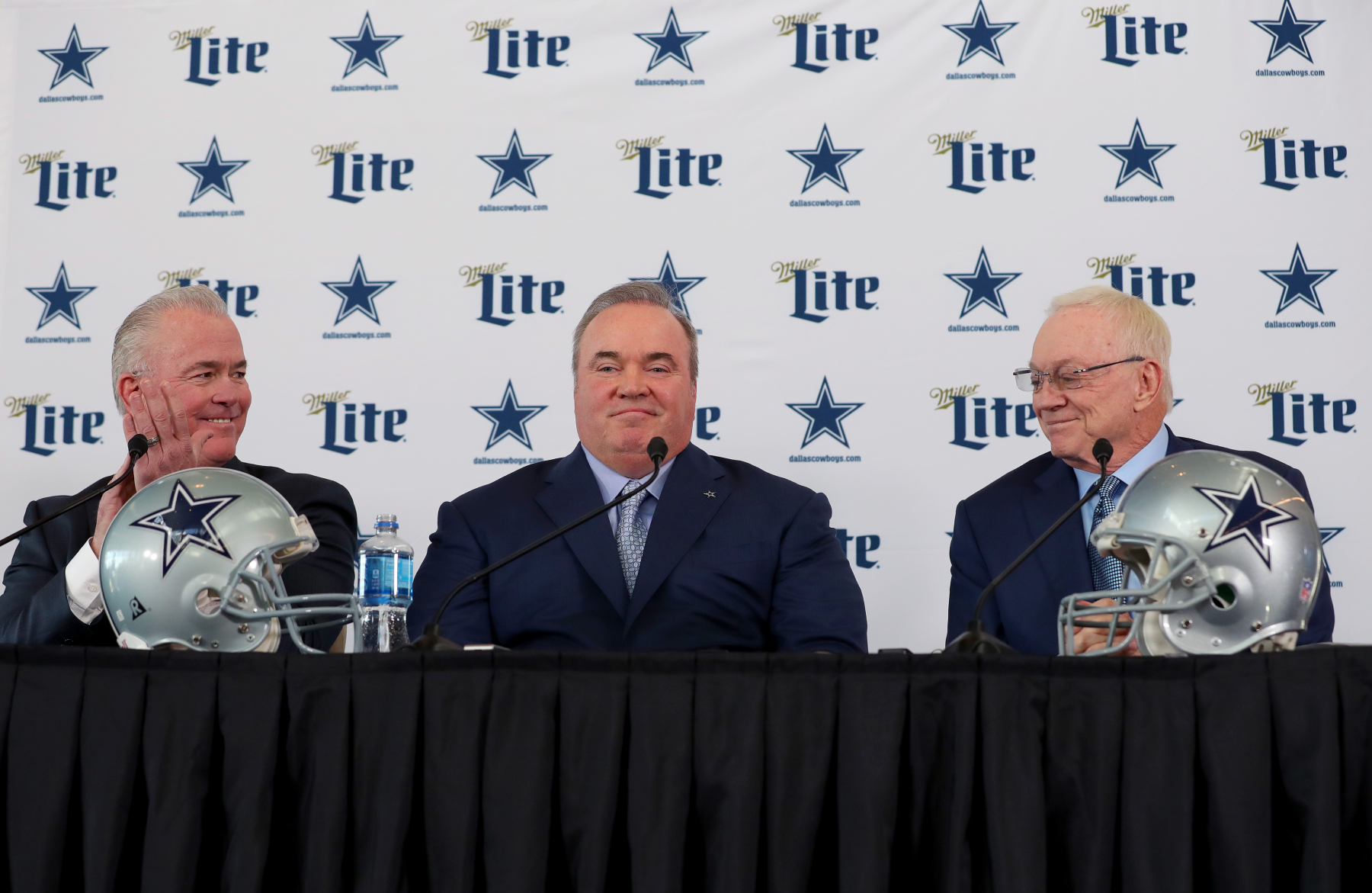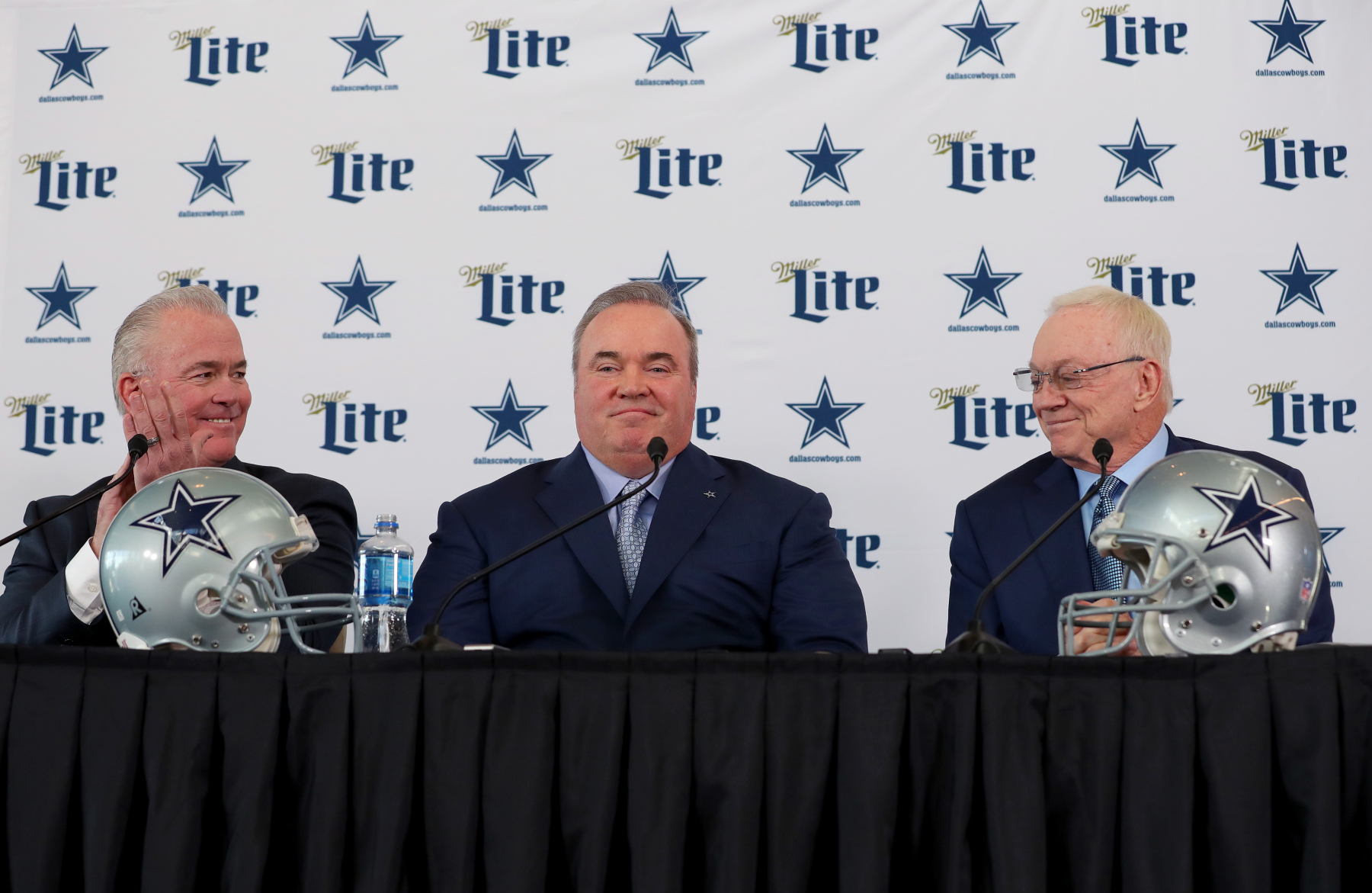 So, with a talented tight end wanting to be traded, could Jerry Jones' team look into bringing him to Dallas?
Mary Kay Cabot of Cleveland.com reported on July 3 that, according to a source, the Browns would likely want a first-round pick in return for Njoku and that a source said the Cowboys are a team that could be interested.
However, Mike Fisher of Sports Illustrated reported that sources told him the Cowboys have not expressed interest in bringing him in.
"That," a source said, according to Fisher, "sounds like an agent creation."
In fact, he also reported that the Cowboys' front office reportedly didn't even know that Njoku recently changed his representation to Rosenhaus.
So, do the Cowboys have an interest in acquiring Njoku or not? By these reports from Fisher, it does not look like it. They would be crazy not to look into it, though. Adding talent at the tight end position could make their offense go from excellent to potentially the best offense in the NFC. 
However, Jerry Jones and the front office need to focus on signing quarterback Dak Prescott to a long-term deal first. Then, after that, they should at least look into getting him yet another weapon so that the Dallas Cowboys can make a strong run at the Super Bowl in 2020.
Stats courtesy of Pro Football Reference