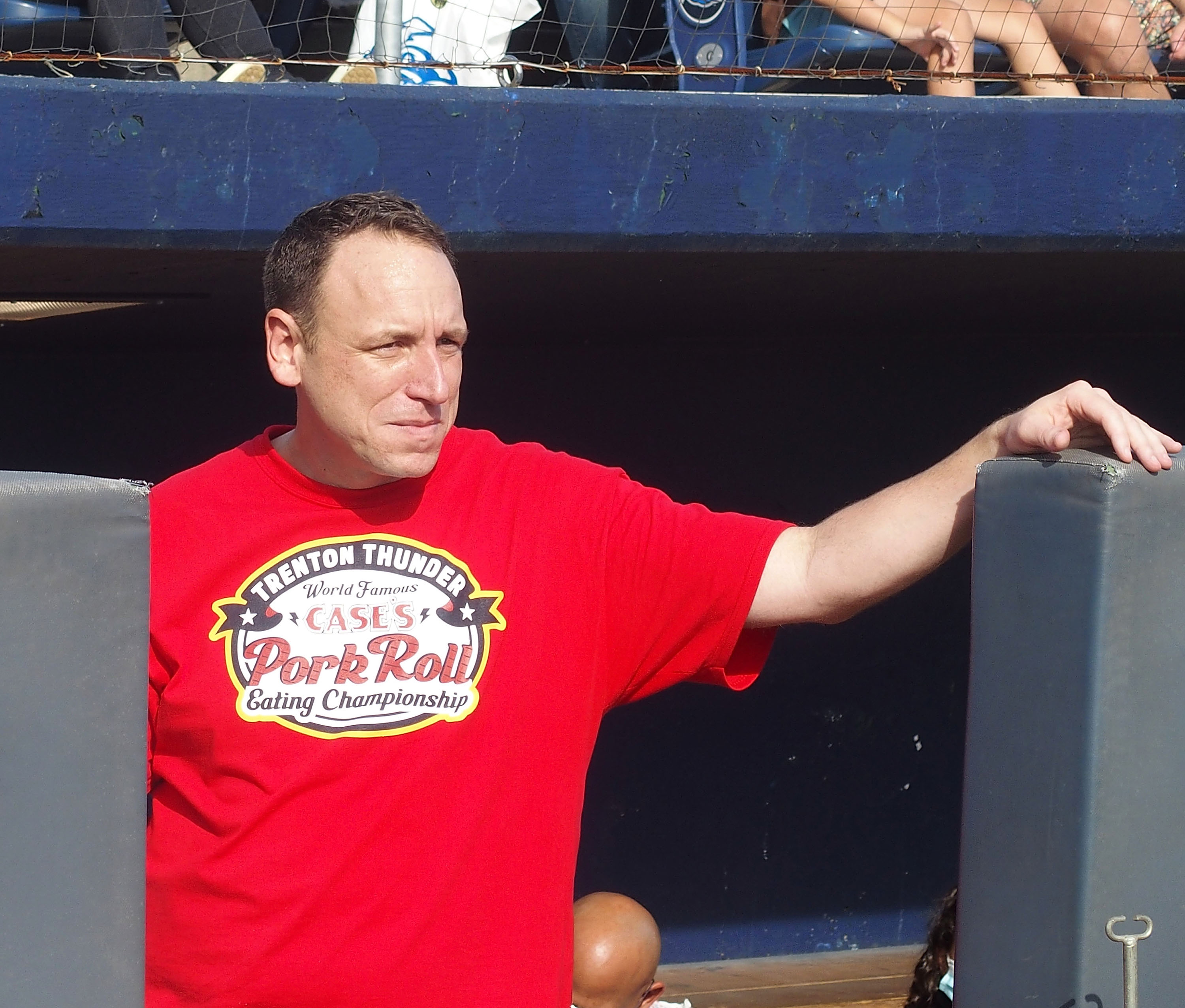 Could Joey Chestnut's Next Opponent Be Tom Brady?
Joey Chestnut would love to face off against Tom Brady in an eating contest, even if it's avocado ice cream.
The Fourth of July is always the day for Joey Chestnut to shine. Year after year, Chestnut continues to break records at the annual Nathan's Famous Hot Dog Eating Contest. Those records he breaks are his own. On Monday, he'll look to eclipse the mark he set a year ago of eating 76 hot dogs in 10 minutes.
Chestnut recently spoke about his preparation for the upcoming contest. TMZ Sports caught up with him, and he oddly brought up Tom Brady as he spoke about hoping to compete through his 40s. Though hot dog eating and playing quarterback in the NFL have zero similarities, Chestnut said squaring off against Brady in, say, an avocado ice cream eating contest would be something he'd love to do.
Joey Chestnut looks for his seventh straight holiday victory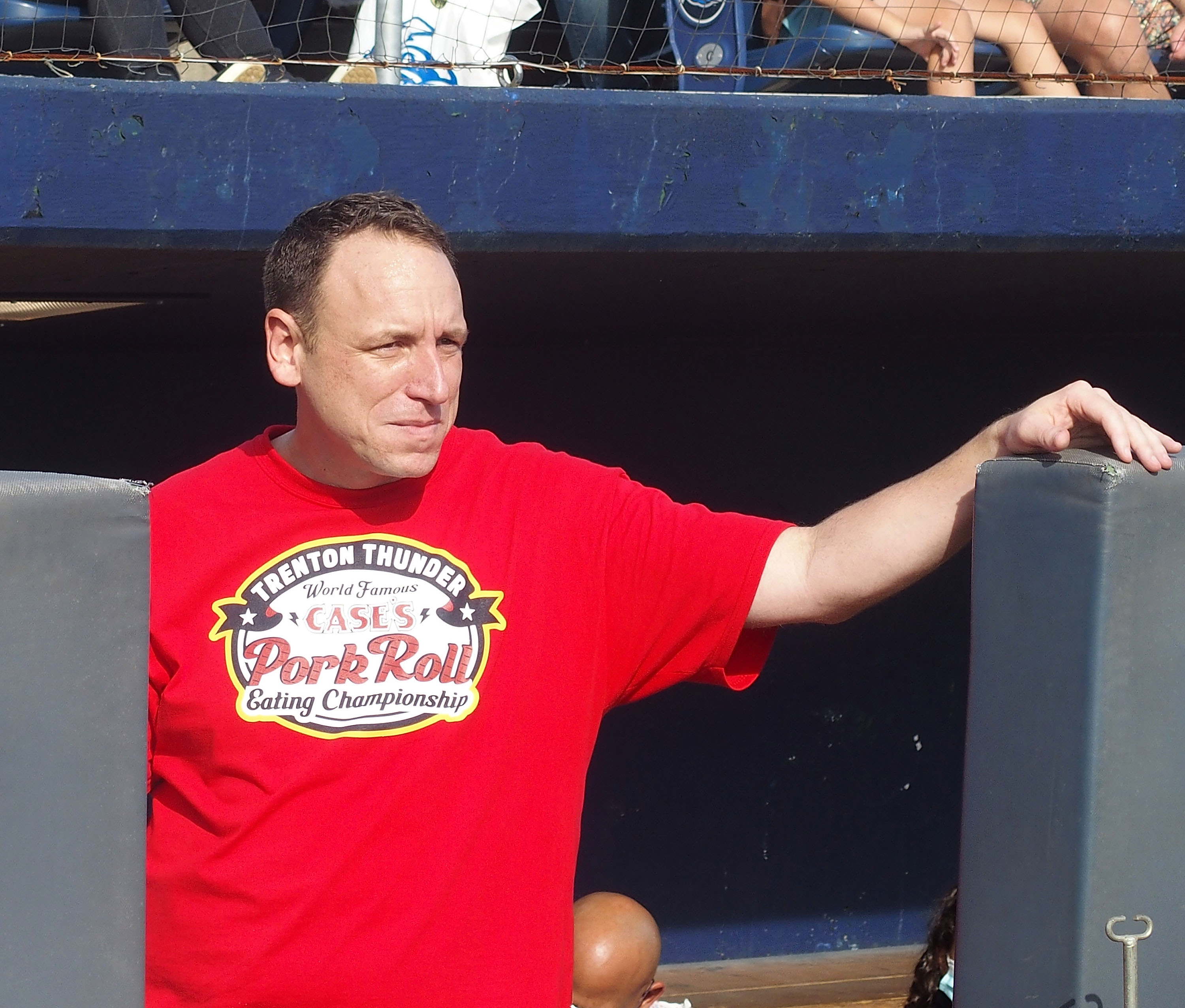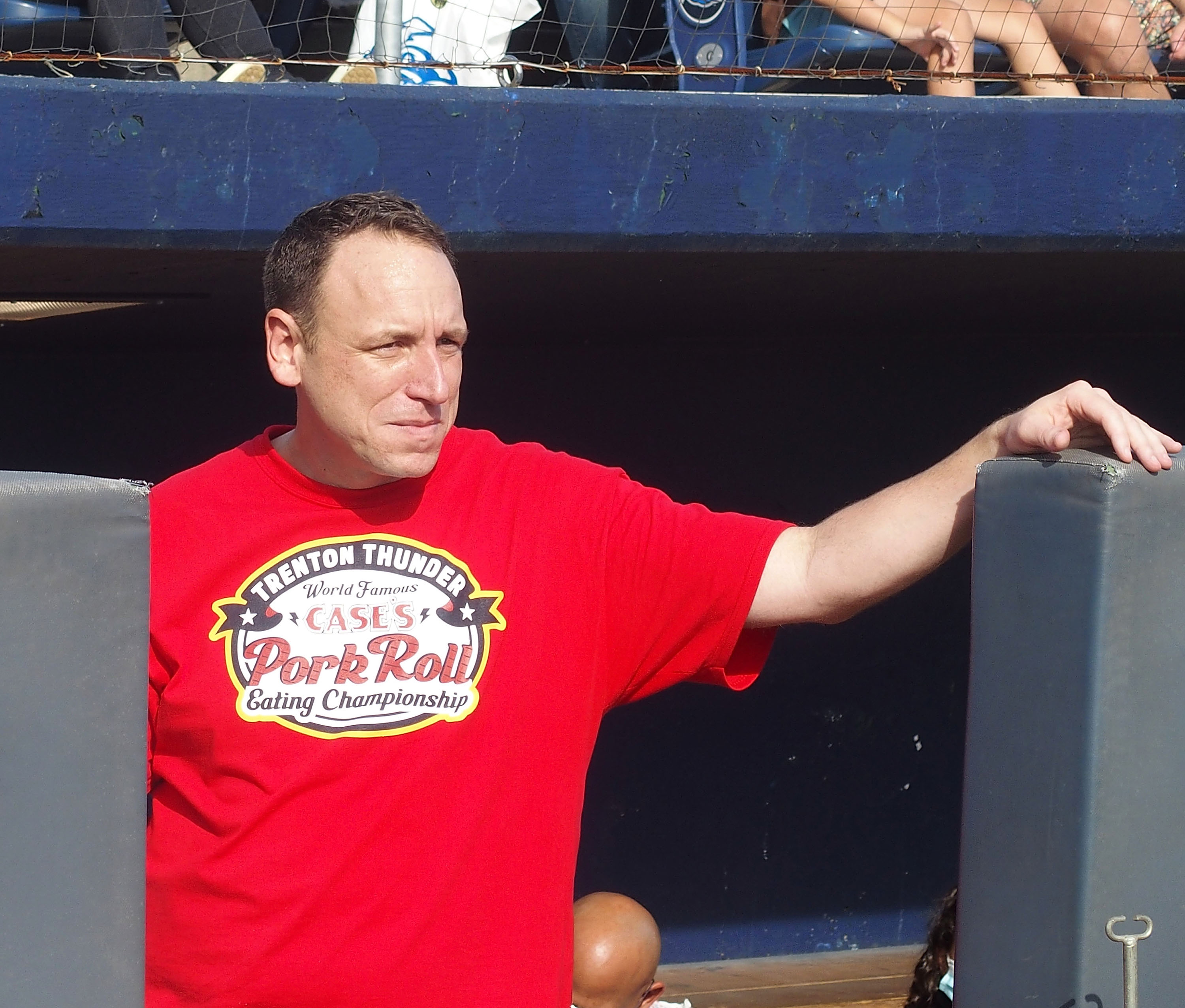 When it comes to the Nathan's Famous Hot Dog Eating Contest, it's usually a battle for second place in the men's division. Chestnut is far and away the favorite and hasn't lost since Matt Stonie won in 2015. Chestnut also won every year from 2007-2014.
A year ago, Chestnut devoured his record-setting 76th hot dog, but it wasn't easy. It also wasn't fully captured by ESPN. The feed cut out several times during the event, including just as he swallowed his 76th dog.
"I had a pretty good idea I could do it," Chestnut said after the victory, per The New York Post. "I just had to stay calm and not panic when things got a little bit rough, and made my body work for me."
Now, he looks to build on that record Monday. He told TMZ Sports that he can't put a number of predicted hot dogs he'll consume. It all depends on how he's feeling.
"If things go really bad, I'd be happy with 70, but if things are going really, really good, that 77 number looks very doable," he said.
Could Brady be Chestnut's next opponent?
Somehow, Chestnut was able to get Brady into the conversation when speaking about Monday's upcoming eating contest. He was asked how long he expected to keep taking part in the contest, and Chestnut threw himself into the athlete category, bringing up the seven-time Super Bowl champion.
"It's so weird growing up and seeing athletes today that got started the same time as me and they're retiring," Chestnut told TMZ Sports. "It's great to see Tom Brady still going. As long as I'm healthy and as long as it fine, I'm going to keep pushing and doing this."
Chestnut said he drew inspiration from Brady.
"Absolutely," he said. "He's never pretended to be a crazy physical specimen. He knows how to make his body work for him, and he's smart."
The Tampa Bay Buccaneers quarterback is known for his healthy diet, one that included avocado ice cream. Chestnut was asked if he had ever eaten avocado ice cream and if he could out-eat Brady.
"I've had avocado ice cream," Chestnut said. "It's not the best. It's better than other weird ice creams like garlic ice cream. I don't know what he could out-eat me at. It would be awesome to eat against him, any food."
The challenge is there, Tom.
Like Sportscasting on Facebook. Follow us on Twitter @sportscasting19 and subscribe to our YouTube channel.