Could Mitchell Trubisky or Baker Mayfield Win NFL MVP in 2019?
Patrick Mahomes was the best quarterback in the NFL last season by a considerable margin, racking up 5,097 passing yards and 50 passing touchdowns en route to the NFL MVP Award. Mahomes is the betting favorite to win MVP again in 2019, but he isn't the quarterback receiving the most betting attention at the windows. That honor, surprisingly, belongs to Chicago Bears quarterback Mitchell Trubisky.
Trubisky to date has received more bets and more money wagered on him to win MVP than any other player, per the Caesars Sportsbook. Baker Mayfield ranks second in both of these categories. Will one of these young quarterbacks follow in Mahomes' footsteps and win the NFL MVP Award with a breakout season in 2019?
Mitchell Trubisky is down to 22/1 to win NFL MVP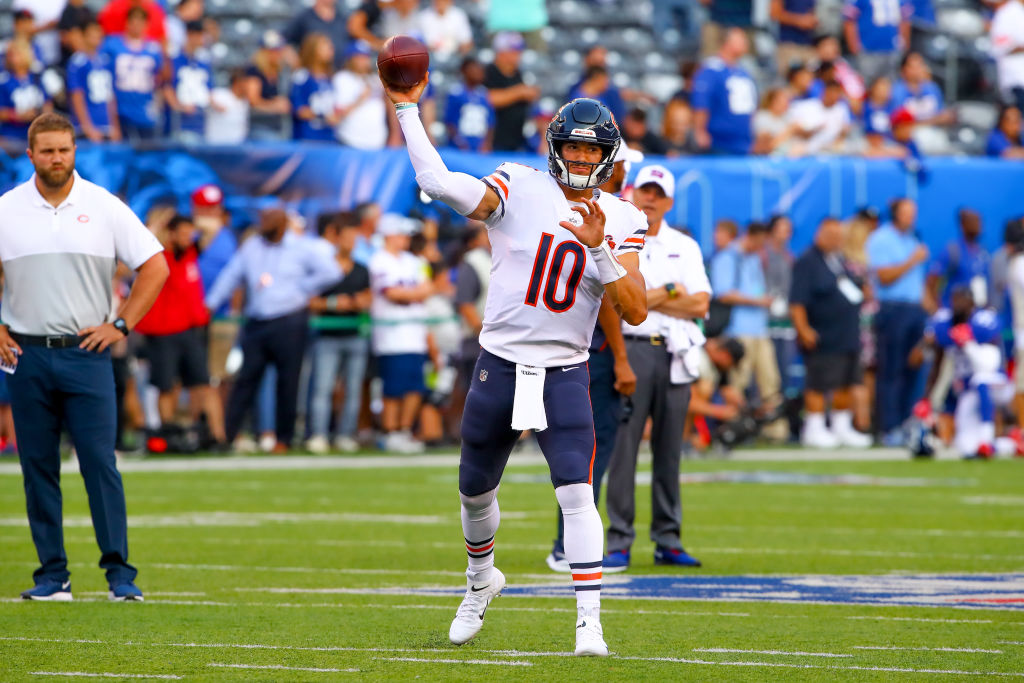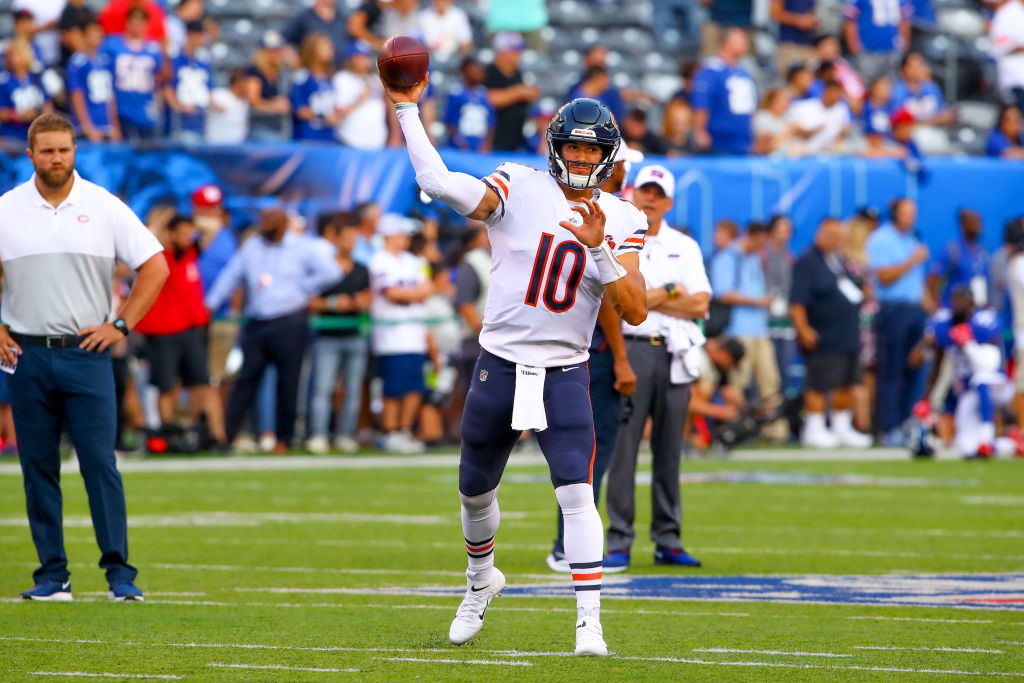 Mitchell Trubisky quietly ranked third in the NFL in quarterback rating last season. In 14 games last season he passed for 24 touchdowns and 3,223 yards while throwing only 12 interceptions. He also did a good job with his feet, rushing for 421 yards and three touchdowns on 68 attempts.
The Bears have enjoyed success with an increased tempo during training camp, and head coach Matt Nagy has stated that he plans on giving Trubisky a lot more freedom to be aggressive in 2019. A breakout year for the 24-year-old certainly isn't out of the question in his third season in the NFL.
The issue for bettors at this point is the price. When he was originally going off at 75/1 to win MVP, you could make a reasonable argument that it was worth a shot. But Mitchell Trubisky winning NFL MVP is far more unlikely than the 22/1 odds that are currently being paid. Even if he does take a big step forward and has a fantastic season, he'd still have to have a better season than every other player in the league. That's a big ask.
Baker Mayfield is probably a more realistic option at 10/1
Baker Mayfield was sensational in 14 games as a rookie last season, passing for 3,725 yards and 27 touchdowns with 14 interceptions. He did all of this without Odell Beckham Jr. and in the midst of a mid-season coaching change. With coaching stability, a year of experience to build on, and one of the best receivers in the NFL joining the team, a stronger year in 2019 almost feels like a sure thing.
But the wins that Mayfield brought to the team were even more important than his personal statistics. Before Mayfield's arrival, the team went 0-16 in 2017 and 1-15 in 2018. The Browns have had only two winning seasons since 1994, which was the last time they won a playoff game. From 2003 through 2017, Cleveland lost at least 10 games 13 times in 15 seasons.
Despite all of the hype surrounding this team in 2019, the Browns have been awful for a very long time. If Mayfield puts up big numbers this season and leads Cleveland to its first AFC North division title since 1989, he'd have to be on the shortlist of MVP candidates.
Patrick Mahomes is the favorite to go back-to-back
Patrick Mahomes enters the season as the man to beat. Kansas City should once again have one of the most dynamic offenses in the NFL, and as hard as it is to believe, Mahomes could actually improve. He is only 23 years old and just entering his second season as a starter after all.
Other MVP favorites include the usual suspects of Tom Brady, Drew Brees, Aaron Rodgers, Russell Westbrook, Andrew Luck, and Carson Wentz. Whether or not Luck, Rodgers, and Wentz can stay healthy in 2019 could play a significant part in this year's NFL MVP race.