Could the Steelers Do the Unthinkable and Ask the Ravens for Tyler Huntley?
The Pittsburgh Steelers have a serious quarterback problem on their hands. Mike Tomlin and company are preparing for their first season without Ben Roethlisberger. Mason Rudolph appears to be the frontrunner to take the reins in 2022. However, that wouldn't be a wise decision if Pittsburgh hopes to contend.
The Steelers' hated rivals, the Baltimore Ravens, actually have a player on their roster who could satisfy their needs. Tyler Huntley filled in admirably for Lamar Jackson toward the end of the 2021 season.
Huntley has yet to put it together for an entire season and might not be the long-term answer for the Steelers. However, the front office should test the waters and place a call to its arch-nemesis, as crazy as it sounds.
The Steelers have a legitimate problem at quarterback
The Pittsburgh Steelers haven't needed to worry about the quarterback position since they drafted Ben Roethlisberger in 2004. The longtime signal-caller is retired, and the organization must figure out its next steps.
According to ESPN's Brooke Pryor, Mason Rudolph has the inside track to be the starting quarterback for the 2022 NFL season.
"If we started a season today, Mason would be our starter," said outgoing general manager Kevin Colbert. "We're excited to see where that can go. Mason's 5-4-1 as an NFL starter, albeit in a backup kind of role, but we're excited to see what is next for Mason."
While Colbert delivered a public show of faith in Rudolph, the team should be concerned about moving forward with the Oklahoma State product. He's thrown for 2,366 yards, 16 touchdowns, and 11 interceptions in 10 games. However, he hasn't been very accurate (61.5% career completion percentage).
In limited action, the 2018 third-rounder didn't show anything that would suggest he could help the Steelers be a perennial playoff contender. The team should exhaust all options before committing to Rudolph.
Ravens backup QB Tyler Huntley could be a good fit in Pittsburgh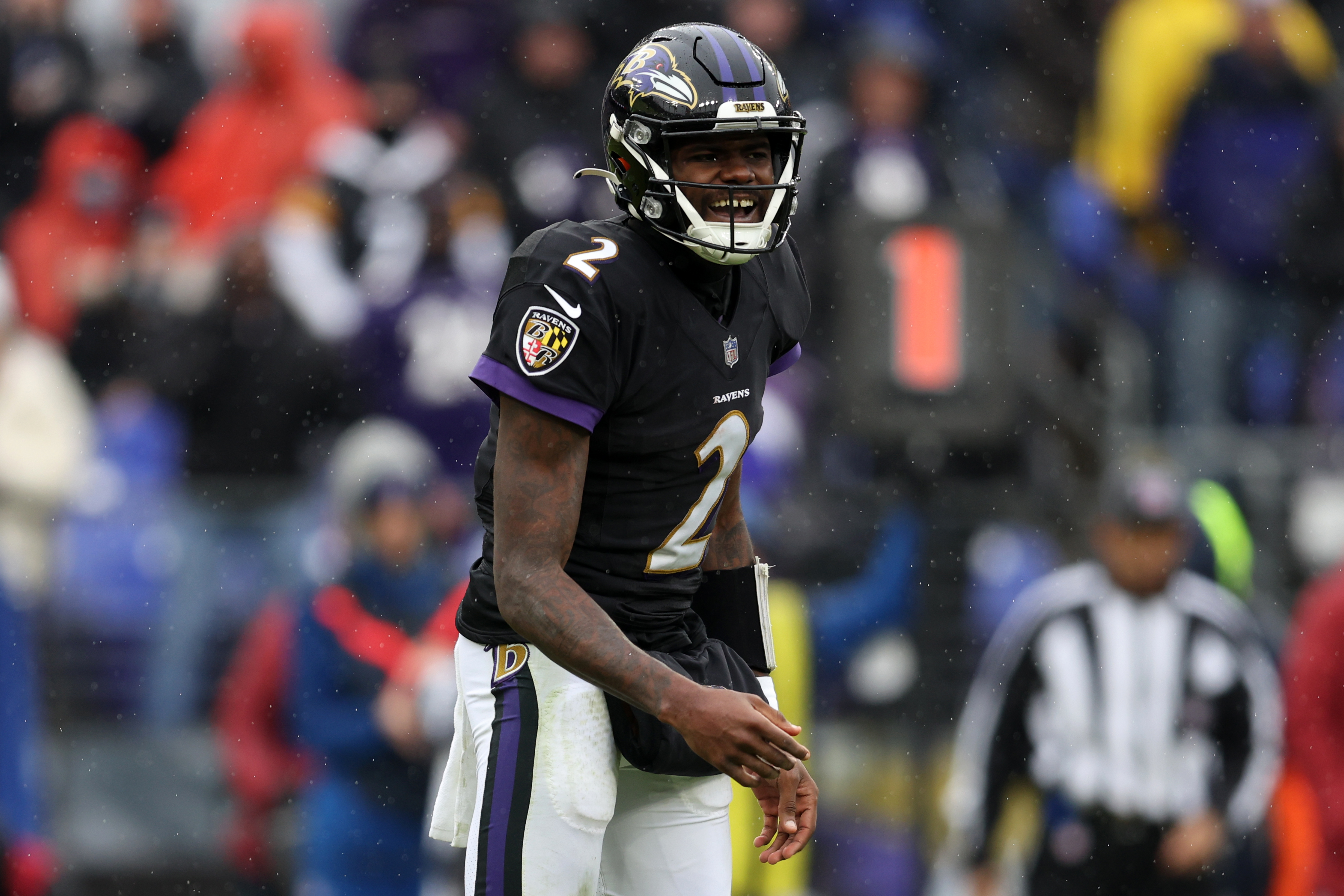 If the Steelers want to make a bold move in the offseason, they could inquire about Baltimore Ravens backup quarterback Tyler Huntley.
Huntley started four games in 2021 when Lamar Jackson missed time due to injury and illness. John Harbaugh's squad went 1-3 with Huntley in the lineup, but the second-year quarterback more than held his own.
The undrafted Utah product threw for 1,081 yards, three touchdowns, and four interceptions while completing 64.9% of his passes. He also rushed for 294 yards and two scores. His breakout game came against the Green Bay Packers in Week 14. He recorded 215 passing yards, 73 rushing yards, and four total touchdowns.
When the Ravens turned to Huntley, injuries had already depleted the roster. Even though they lost six straight to close the season, he kept Baltimore in a position to win. In Pittsburgh, he wouldn't have a shortage of talent around him.
Running back Najee Harris enjoyed a solid rookie season despite playing behind a less-than-stellar offensive line. Diontae Johnson and Chase Claypool are young receivers who have shown promise. Pat Freiermuth has big-time potential at tight end. If the front office can fix the offensive line, Tyler Huntley could succeed in Pittsburgh.
Huntley's dual-threat ability would give the Steelers a dimension the offense hasn't seen for a long time.
Why the deal would be a longshot
It goes without saying that the Baltimore Ravens and Pittsburgh Steelers don't like each other. The AFC North squads have a longstanding rivalry that has been enjoyable to watch over the past two decades.
The disdain between the two organizations could be the primary hiccup to a potential trade involving Tyler Huntley. The Dania, Florida native is an exclusive rights free agent, a player with two or fewer accrued seasons and an expired contract. The Ravens could make a qualifying offer, which would prevent Huntley from negotiating with other teams.
Baltimore obviously has a great deal of confidence in Huntley. The team didn't blink when Lamar Jackson missed time because the backup possesses a similar skill set. Having a quality backup in today's NFL is a valuable asset. It wouldn't be surprising to see the Ravens hold onto him for one more season. However, he does deserve a shot to compete for a starting job somewhere.
If the Steelers reach out to acquire the 24-year-old via a trade, they would have to make an offer the Ravens can't refuse. Otherwise, Baltimore won't want to deal a talented player to a team it must face twice a year.
Tyler Huntley playing for the Steelers seems like an insanely long shot, but the NFL has seen crazier things happen.
All stats courtesy of Pro Football Reference
RELATED: The Steelers Starting Mason Rudolph Doesn't Sit Well With Ryan Clark