Could the Cardinals Break the NFL's Super Bowl Host Curse?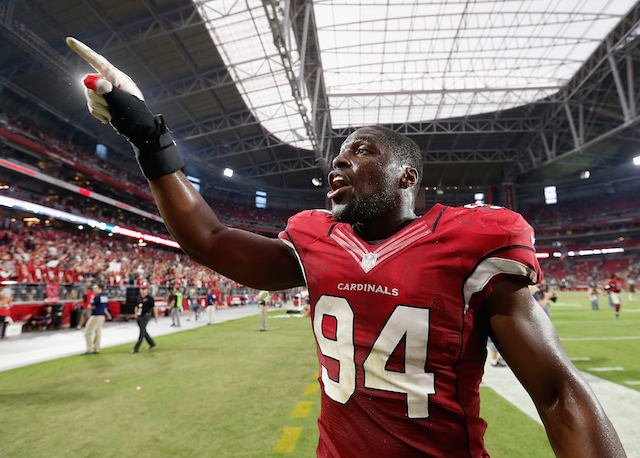 There have been 48 Super Bowls played in NFL history. Over the many years of professional football's biggest game (and arguably the biggest annual sports event in the world), there have been blowouts, and there have been dramatic finishes. There have been expected winners, and there have been unexpected ones. There have been star players named MVP, and there have been no-name players named MVP. There have been good commercials, and there have been bad ones. There has been good halftime entertainment, and there has been bad halftime entertainment (wardrobe malfunction, anyone?). Over nearly a half-century of Super Bowl Sundays, we've pretty much seen it all at one time or another.
Except for a Super Bowl host team playing in the Super Bowl, that is.
It's not just that an NFL team has never won the Super Bowl in its own stadium. An NFL team has never even participated in the Super Bowl in its own stadium. For that matter, according to the Wall Street Journal, a Super Bowl host team hasn't even made the playoffs in that season, period, since the 2000 Buccaneers.
If you ask us, the Super Bowl host curse deserves its own spot in the sports hall of fame right alongside the Sports Illustrated cover jinx and the Chicago Cubs' billy goat. What are the odds that a league with 32 (or back in the day, even less) teams could play its signature game nearly a half-hundred times without a single host competing?  And, perhaps a better question: When will it end? At some point, the law of averages has to break through, right? Right?!
That brings us to the 2014 Arizona Cardinals.
While the Cardinals might have seemed like one of the more unlikely teams to snap the collective Super Bowl hosts' string of futility, Bruce Arians's ballclub has positioned itself to have a legitimate shot at ending the Super Bowl cities' nearly-49-year drought of not producing a conference champion at the proper time. As you are probably well aware, Super Bowl XLIX will be played at University of Phoenix Stadium in February 2015. And, although Arizona has only been to the playoffs three times in this 31-year-old writer's entire life, the Cards have followed up last year's 10-win campaign with a scorching-hot start to 2014, and look every bit the part of a Super Bowl contender.
At the midway point of the current NFL season, Arizona is comfortably resting at 7-1, a record good enough for not just first place in the NFC West, but the best mark in the entire league. Despite losing starting quarterback Carson Palmer for a three-game stretch early in the season, the Cardinals have been playing impressive football week in and week out. Arizona has currently won four straight games, and they're not just putting together a solid record against the NFL's cupcakes. There are only seven other NFC teams at .500 or better right now, and the Cards already own wins over three of them. When the playoffs roll around, Arizona's not going to be scared of whoever stands between them and the conference championship if they've already beaten the best the NFC has to offer.
With that said, the schedule down the stretch doesn't do Arizona any favors. The Cardinals still need to navigate through a game against NFC North-leading Detroit and a pair of showdowns with the defending Super Bowl champion Seattle over the final half of the year. But, at 7-1, Arizona is in good enough position to be thinking about how to capture the NFC's No. 1 seed, not just sneak into the playoffs (which, for a Super Bowl host, has been rare in and of itself this millennium). And, if the Cards can hang on to the conference's best record, we could very well see history in February. Thanks to the Super Bowl home team curse, no club has ever played every game of the playoffs in its own stadium. It's bound to happen at some point, eventually, right? So why not Super Bowl XLIX?
Why not Arizona?