Could This Be the End of Kyrie Irving With the Boston Celtics?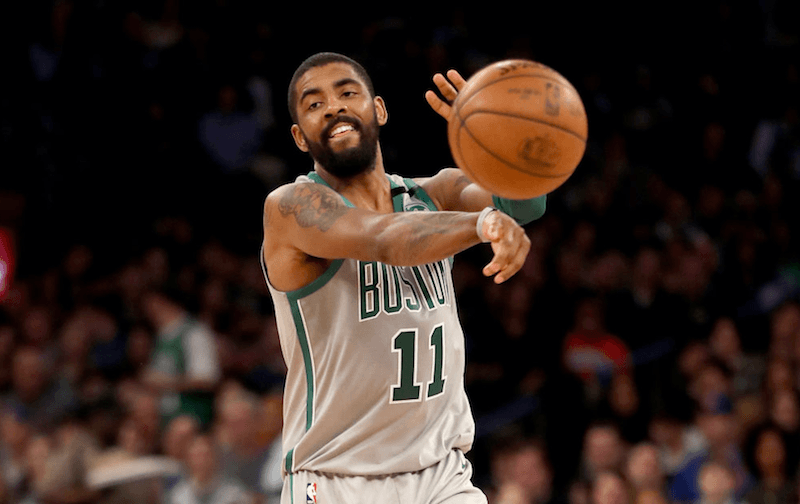 With the 2018 NBA Finals now firmly in the rearview mirror, talks of trade and contract extensions are in full swing. One big name you're likely to see snagging headlines is Kyrie Irving, who has one year left on his contract with the Boston Celtics before he becomes a free agent. But while the point guard is currently on a very competitive roster, his future is not entirely clear. Could this be the end of Irving's run in Boston? And is a reunion with LeBron James (page 6) really int he cards?
Season in review
Irving started 60 games in his first season with the Celtics before being sidelined by back-to-back knee surgeries. (The procedure, which took place in late March, reportedly involved removing hardware from his left patella which he fractured during the 2015 NBA Finals.) Before that, however, the point guard was having an impressive first campaign with Boston, averaging 24.4 points, 5.1 assists, and 3.8 rebounds. He shot 49.1% from the field and 40.8% from three-point territory.
Contract details
Irving's contract with Boston runs through summer 2019, but that can be changed nearly a year in advance. He is reportedly eligible for a four-year, $107 million extension with Boston. However, he can get $80 million more tacked onto that if he waits to re-sign with the Celtics after the 2019 season. He is just one of several key players on Boston's roster who will become free agents over the next few years — but more on that a bit later.
What he told reporters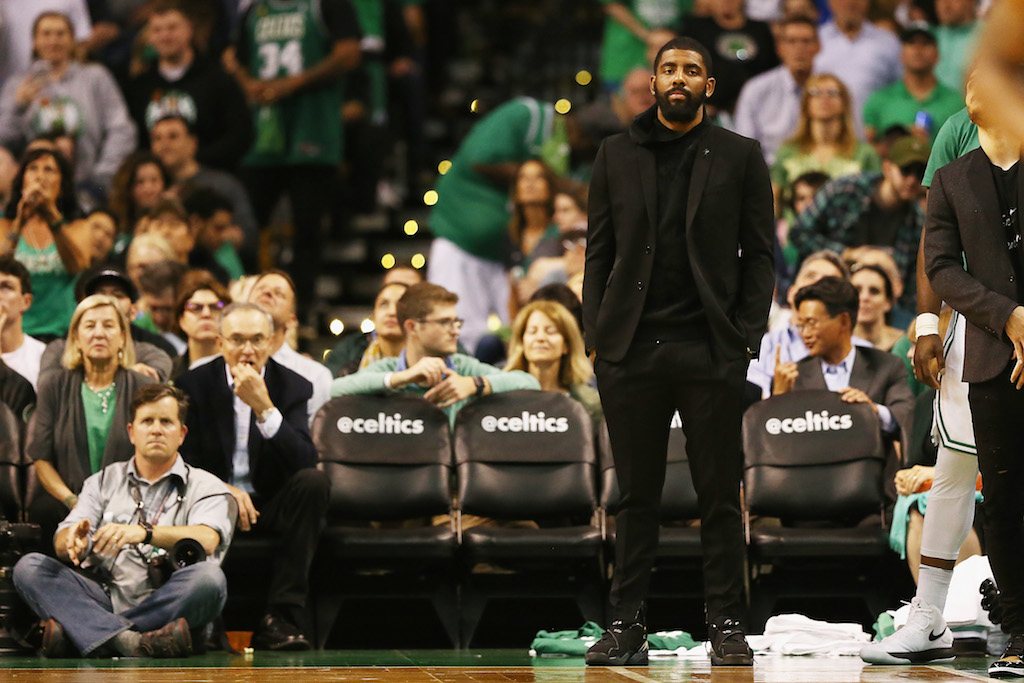 In his first meeting with the media since being sidelined by the knee surgery, Irving said he wouldn't discuss any contract talk. However, ESPN reports he made it clear he isn't looking to sign an extension in 2018. "Contractually, financially, (an extension) just doesn't make any sense," he reportedly said. "The focus is solely on winning a championship next year. I don't think (impending free agency will) necessarily have an effect. I'm doing my best to kind of deflect all that and focus on what's in front of us."
The financial side
As previously mentioned, Irving is likely holding off on signing an extension since the current payout would be about $80 million less. But the Celtics also have to decide if that's something they can make happen. The Chicago Tribune points out that Boston will have nine key players, including Irving, become unrestricted free agents between 2018 and 2021. Signing players like Gordon Hayward, Terry Rozier, and Jayson Tatum to big contracts would put Boston over the luxury tax line. In short, the Celtics can't afford to keep Irving and all their top tier guys.
Trade talk?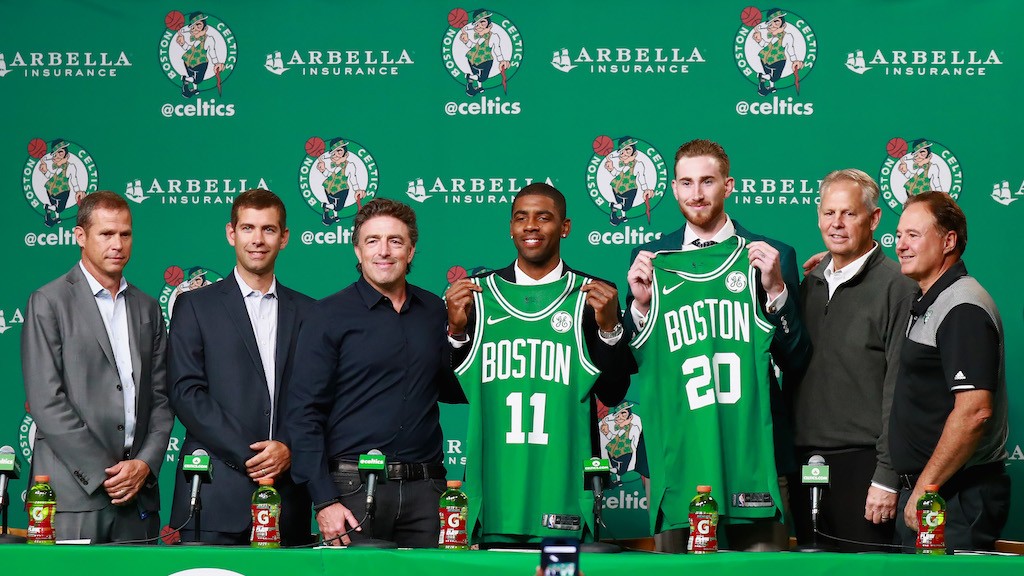 Sure, it sounds crazy that Boston would trade Kyrie Irving after all the pieces they moved to trade for him in 2017. But the Chicago Tribune notes trading the five-time NBA All-Star may be an option. There's no guarantee that Irving will want to re-sign with the Celtics come 2019. Plus, his mounting knee injuries could have lasting effects on his game. While a trade isn't the most likely scenario, it's one to remember given that Irving has left his future open.
Reunion with LeBron?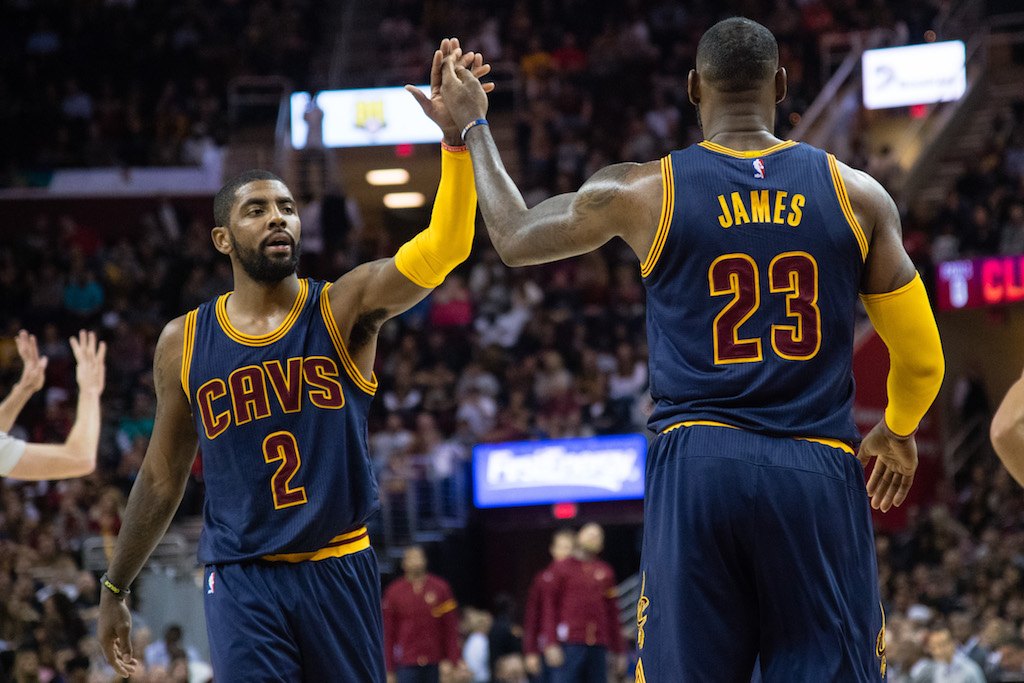 Of course, the biggest name headed into the opening of free agency in 2018 is LeBron James. So naturally, fans and critics alike are wondering if he'll reunite with old teammate Irving. But in keeping with his theme of not revealing much about his future, Irving simply said that the Celtics' front office hadn't talked to him about the possibility of playing with James again. "In this business, I've experienced it all and I've seen a lot, so we'll see what management decides," he told ESPN.
Likelihood he stays in Boston
For the time being, it appears that Kyrie Irving is going to stay with the Boston Celtics through the 2018-19 NBA season. He told reporters his current goal is to keep rehabbing his knee and be mindful of the target date ahead of the next season. That isn't to say a departure from Boston could be in the future, but Irving isn't letting on what his plans are. Stay tuned …