Can Tom Brady Break This All-Time Super Bowl Record?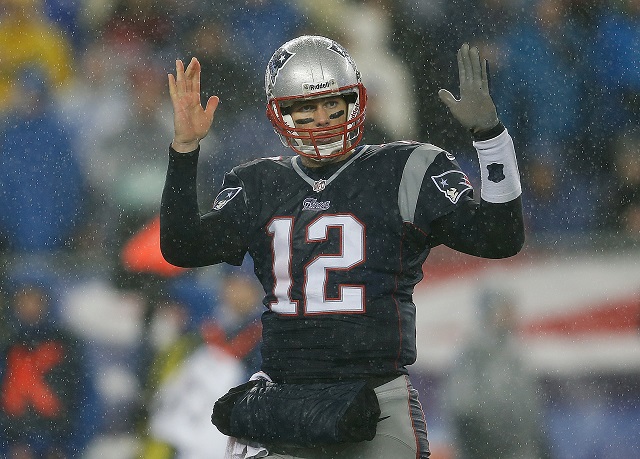 Tom Brady is one of the greatest quarterbacks to ever play the game of football. A big reason for this stems from his ability to rise to the occasion. Granted, Brady hasn't won a Super Bowl since 2005, but he lives for the big stage. And his numbers most certainly reflect this.
In his five appearances in the NFL's last game of the year, Brady has led the New England Patriots to three wins. And, in those games, the former Michigan Wolverine has rewritten the record books when it comes to quarterback play in the Super Bowl. He is the all-time Super Bowl career leader in passing yards and passes completed. But, he doesn't lead every category.
One Super Bowl record that doesn't belong to the great Tom Brady is total touchdown passes. But, if he throws a few more in Super Bowl XLIX, he can add that record to his long list of accomplishments. At this moment in time, where does he stand on the all-time list?
All statistics are courtesy of Pro-Football-Reference.com.
4. (Tie) Steve Young (pictured) and Kurt Warner
Super Bowl touchdown passes: 6
Steve Young went to two Super Bowls with the San Francisco 49ers, but he only started in one of them — Super Bowl XXIX — and it was quite the dominant performance. Young lit up the San Diego Chargers with six touchdown passes, on his way toward MVP honors. His 49ers won easily, 49-26.
Kurt Warner found himself playing in three different Super Bowls, with two separate teams. He was on the 2000 St. Louis Rams team that defeated the Tennessee Titans, but found himself on the losing end of Super Bowl XXXVI when the Rams took on the Patriots. Warner lost his second Super Bowl as the quarterback of the Arizona Cardinals in Super Bowl XLIII. It was a valiant effort by Warner and the Cardinals, but they came up just short against the Pittsburgh Steelers. Still, if you ask us, it's not a bad career.
3. Roger Staubach
Super Bowl touchdown passes: 8
Dallas Cowboys quarterback Roger Staubach found himself playing in four Super Bowls during his Hall of Fame career, winning two of them. In the end, he threw twice as many touchdown passes in the Super Bowl than he did interceptions. However, he was never able to take down the Pittsburgh Steelers in either of their Super Bowl meetings. We'd be willing to wager that he'd give all these touchdowns back for a win over the Steel Curtain.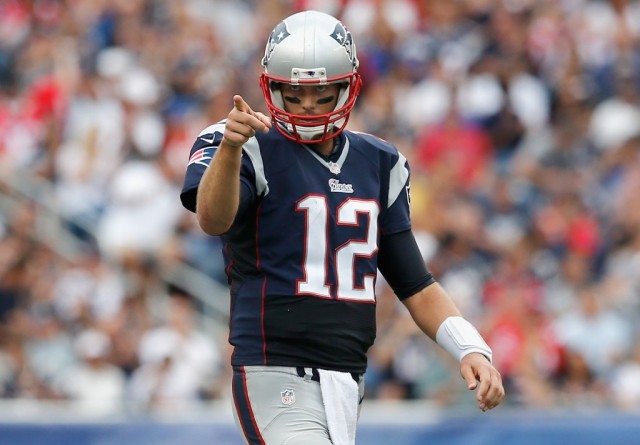 2. (Tie) Tom Brady (pictured) and Terry Bradshaw
Super Bowl touchdown passes: 9
To be tied with legend Terry Bradshaw, Tom Brady surely finds himself in rarified air. Both of these quarterback giants have performed well in the big game, with nine touchdown passes. However, it took Bradshaw one less appearance to reach this total. Tom Brady will look to eclipse this number, and potentially the one set by the man in front of him, in his sixth showing in the Super Bowl.
Touchdowns or not, one thing is certain, all Brady really cares about is getting his fourth ring. Terry Bradshaw won four titles in his four attempts, but he is still not the king of the Super Bowl. That crown belongs to…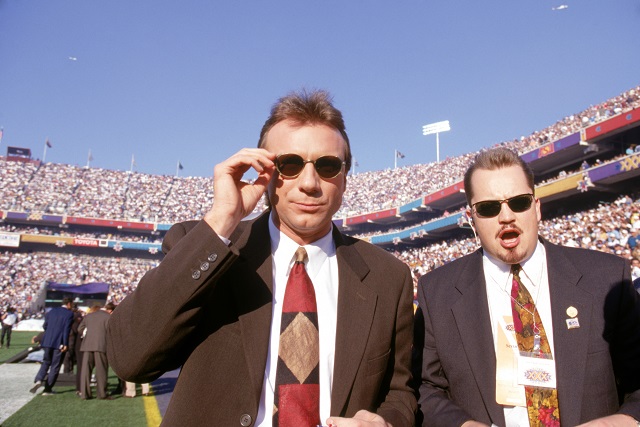 1. Joe Montana
Super Bowl touchdown passes: 11
…Joe Montana. There is no other quarterback in history who's performed remotely close to his level in the Super Bowl. The San Francisco 49ers owned the 1980s, and Montana was the driving force behind this victory mobile. Like Bradshaw, he also won four titles in four trips. But, Montana one-upped him in the touchdown category, by tossing 11 total. On top of that, Joe Montana never threw an interception in the Super Bowl. Not once. It's no wonder he earned three Super Bowl MVP trophies as well.