Could Troy Aikman's NFL Broadcasting Days Be Over Soon?
Troy Aikman's been a lot of things throughout his career. He's been a Super Bowl-winning quarterback and also one of the NFL's most prominent broadcasters. He's currently the color commentator for the No. 1 broadcasting team for NFL on Fox coverage. There's reason to believe, however, his broadcasting days could be coming to an end soon.
Troy Aikman's NFL career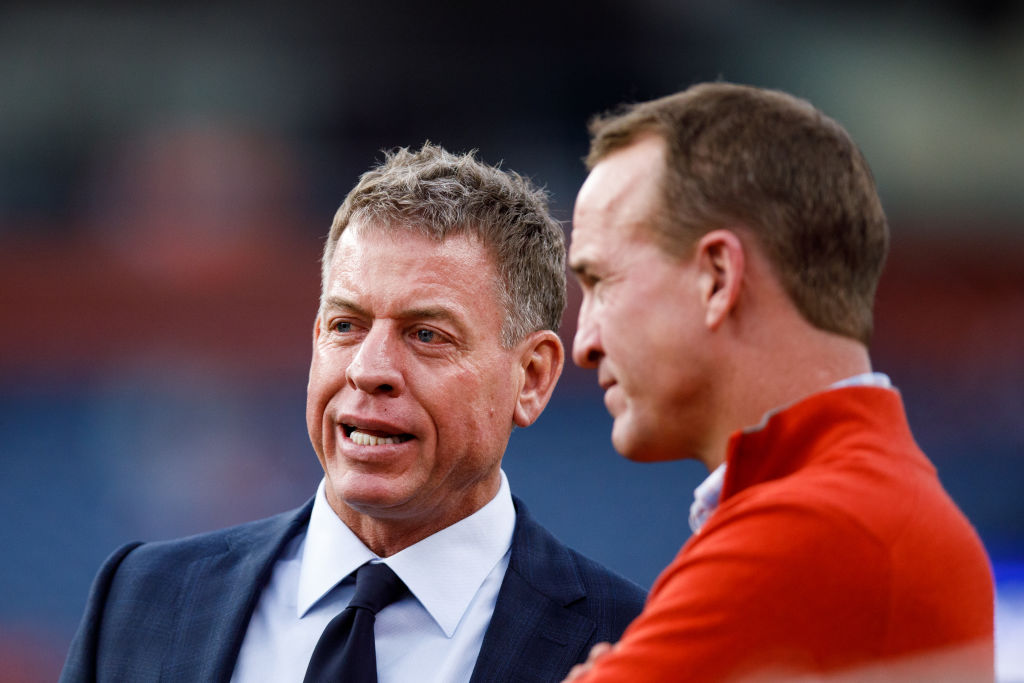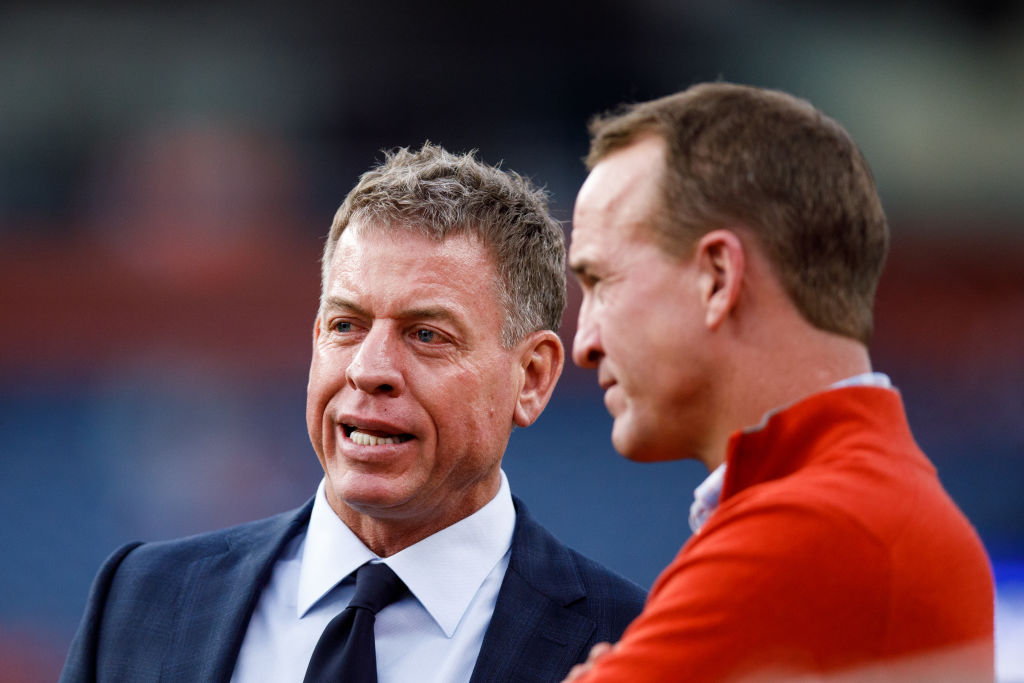 Before his time as a broadcaster, Aikman gained intimate knowledge of the NFL during his time with the Cowboys. The quarterback won three Super Bowls in Dallas along with his "Triplets" teammates: running back Emmitt Smith and wide receiver Michael Irvin.
Led by coach Jimmy Johnson (as well as Barry Switzer), Aikman's time there was the most successful run in franchise history.  The Cowboys have not had similar success since, winning division titles but never advancing past the divisional round of the NFC playoffs.
Here's a look at Aikman's career: 
165 games played
Win-loss record of 94-71
61.5% completion percentage
32,942 passing yards
165 touchdowns
141 interceptions
Six-time Pro-Bowl selection
Aikman's career ended a little quickly, however. He retired during the 2000 season after suffering a concussion on a vicious hit from Washington Redskins' linebacker Lavar Arrington. The Pro Football Hall of Fame inducted him in 2006. 
Aikman's broadcasting career
Aikman has been an analyst with Fox since 2001. He's worked with Joe Buck for most of that time. They've lasted longer than any other duo outside of the legendary John Madden and Pat Summerall. Aikman began his career with Dick Stockton and former Dallas Cowboy Daryl "Moose" Johnston. 
Aikman has been the color commentator for five Super Bowls, all on Fox. In 2018, Buck and Aikman began calling Thursday Night Football games in addition to their duties calling the NFL Game of the Week on Sundays. 
Could Aikman's broadcasting days end soon? 
Aikman recently expressed interest in a career in an NFL front office. He's spoken with a few NFL legends who have made the same transition, explaining that he's talked with Broncos general manager John Elway over the years.
Aikman explained further: "I've visited with [49ers general manager] John Lynch, and the decision that he made to take on that job in San Francisco … I still believe there's another frontier for me — maybe there's not — but I believe that there is, and I think that might very well be it."
One potential rumor Aikman squashed? The idea that he'd assume a front-office role in Dallas. The former QB concluded that Jerry Jones was "too steadfast and stubborn" to let anyone else control the team. Since Aikman has firsthand knowledge of Jones' style, he's probably right on the money in his assessment. 
Aikman moving to a front office would be an interesting move. It's clear that he's seeking a high-ranking role. He mentions both Elway and Lynch, who are top executives on their teams. With Aikman's mention of Jones, it's clear he's looking for an organization willing to hand him the keys. 
If ex-players like Lynch and Elway — respected Hall of Famers with track records of on-field success — can get opportunities, there's no reason Aikman couldn't. It may not be a certainty, but sometime within the next five seasons, look for Aikman to make a move to the front office.