Could UAB's College Football Shutdown be the First of Many?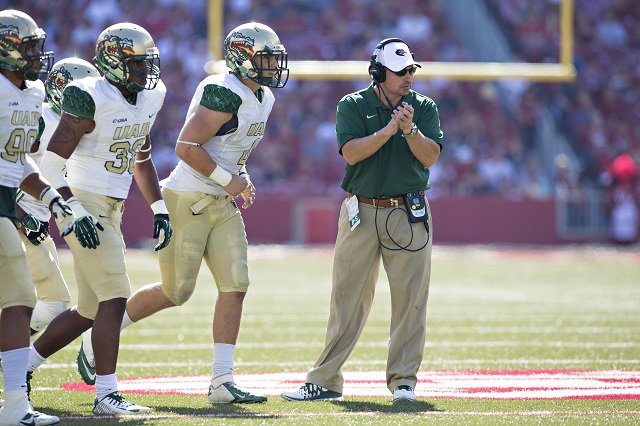 One chapter in the vast history of Alabama college football came to a close this week, as the University of Alabama at Birmingham (UAB) shut down its football program in light of what the university sees as the unsustainable nature of NCAA football. That's not even hyperbole, which could be your first reaction, but an honest excerpt of a statement released by UAB's President Ray Watts.
"The fiscal realities we face — both from an operating and a capital investment standpoint — are starker than ever and demand that we take decisive action for the greater good of the Athletic Department and UAB," Watts said in the statement. "As we look at the evolving landscape of NCAA football, we see expenses only continuing to increase. When considering a model that best protects the financial future and prominence of the Athletic Department, football is simply not sustainable." This is, of course, similar to what Bob Bowlsby predicted would happen to college athletics back in July, although we're not sure the Big 12 commissioner would've envisioned a school ditching its football program to do so.
UAB cited the cost of keeping football for those next five years at around $49 million more than they'd already allocated to their $30 million budget, which heavily contributed to their decision to become the first college football program to shut its doors in nearly 20 years. But doesn't the school, who's most famous export in the football world is probably Cardinals wideout Roddy White, bring in a massive ton of football money? Isn't that how the NCAA operates? Since UAB is a public school, their numbers are available.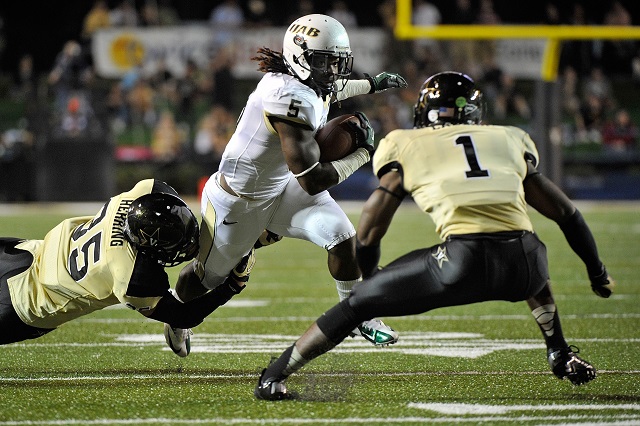 Using data gathered by USA Today, we can see that the Blazers were hardly the kind of money-generating machine that typically comes to mind, as the team's revenue was just barely above their expenses ($28.1 million in against $27.5 million out), and judging by how much they were paying their head coach, it doesn't appear as if UAB was lavishly rewarding their coaching staff in the same way that, say, Nick Saban is. In other words, there's no reason to doubt what UAB is saying, and if they actually are committing to the educational side of their role as a university, rather than being a Division I football team first, it only seems weird because it's so rare to see. In another nice gesture, the university indicated in the statement that players' football scholarships would continue to be honored.
What's most interesting about the fate of the school's football team is a declaration in the statement, namely that "[i]n eliminating football, UAB will be better positioned to invest in programs where the institution can be sustainably competitive on a conference and even national level. Funds from discontinued programs will be redirected to more fully support UAB's priority sports and build those into championship programs." It's weird to think about a world of college athletics where football isn't a priority, but with the rising costs of insurance and the lingering concussion issue, it might be one small glimpse into the future.