Could Wes Welker and John McCain Get the NFL to Test for HGH?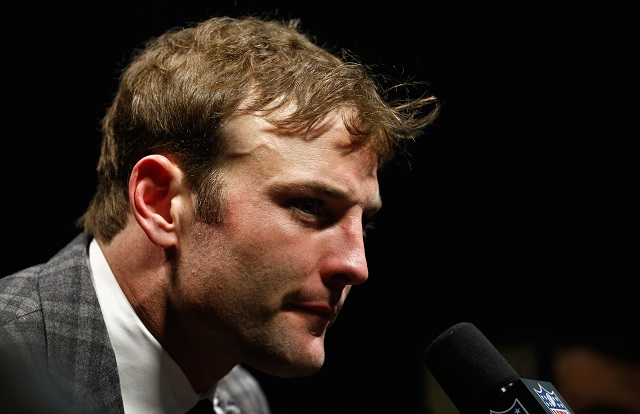 The word is that the NFL and the NFLPA, the players union, are getting closer and closer to actually agreeing on provisions for human growth hormone testing and other revisions to the NFL's drug test. Some outlets are reporting the closeness more readily than others, and it's important to note that the two sides have been "close" on the issue since the last lockout, in 2011, but it appears as though Arizona Sen. John McCain's recent letter and Wes Welker's Kentucky debauchery may have prompted some more intense appraisal of the issue — we'd like to think that the recent marijuana suspensions also played a role, but we can't be sure.
According to ESPN, which is far and away a flag bearer of the "it's going to happen really, really soon, everyone" camp, "Marijuana thresholds for a positive test would be increased, including players being afforded more strikes for positive tests before suspensions are imposed," and "certain substances such as Adderall, Ritalin and other amphetamines will shift from the PED policy to the substance-abuse policy, specific to an offseason positive test."
This is, needless to say, a big deal, if it's true. No one else seems to be quite so adamant as the worldwide leader in sports, though, with The Washington Post providing a decidedly lukewarm (and anonymous) quote that said, "It's been close before" in the middle of a section about how no one was willing to jinx the new deal by saying anything other than "Yeah, it might happen — maybe, possibly." Not exactly the most definitive statements, which is a shame, because the NFL's current rule system is, well, something you might expect a bunch of people with latent brain injuries in waiting to come up with.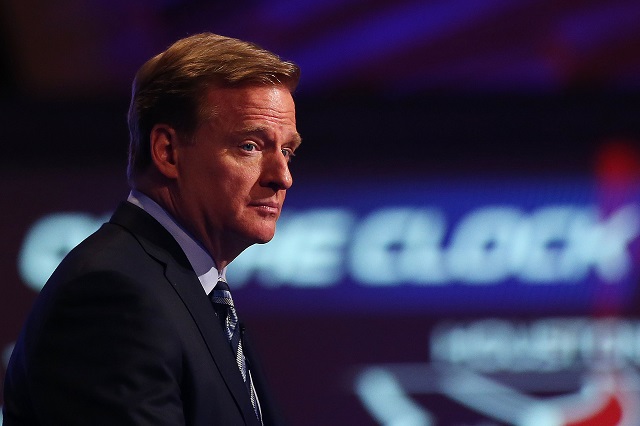 As fans anxiously await the real start of the NFL season — that's the first full Sunday slate of games, for anyone who's not equally enthralled — the arguments for and against HGH testing, like everything else involved with the NFL and controversy, are going to fade into the background as we have fresh football games to talk about. There will be plays. There will be postseason jostling. There will, eventually, be a new pair of teams competing for a new Super Bowl, and we're not sure that new ways to test for steroids will really change anything about how people watch the game at all.
And Roger Goodell knows that. That's why the commissioner hasn't agreed to allow third-party arbitration in these situations so far, and why he (probably) won't anytime in the near future, even if someone as famous as Wes Welker is getting busted for Adderall or Molly, or however he went about getting his Hunter S. Thompson on at the Kentucky Derby. While the league would like a new agreement by the proper start of the season, it doesn't seem like it'll really be in the cards for the 2014 season, which means we're exactly where we were this time last year, per this 2013 HGH testing story from NFL.com. This time, though, Josh Gordon, the Cleveland receiver who's sitting out the whole year after a positive marijuana test, is ready to start working at a car dealership. Just so you know.