Cover Athlete Lamar Jackson Looks Quite Strange in EA Sports' 'Madden NFL 21'
Lamar Jackson ran through the NFL last season en route to an MVP award and international stardom.
Like Patrick Mahomes and Odell Beckham Jr. before him, Jackson rode that success to an appearance on the cover of EA Sports' newest Madden game.
In leaked images from the game's beta, eagle-eyed viewers noticed something off about the Baltimore Ravens quarterback's appearance. Although Jackson is the game's cover-athlete, here's how those at EA Sports got his design wrong.
Lamar Jackson won the NFL's MVP award last year
RELATED: Lamar Jackson and Ravens Must Defeat 'Pure Death' Test Before Football Begins
Lamar Jackson has quickly established himself as one of the NFL's top young quarterbacks. He's replaced Cam Newton's as the league's premier dual-threat gunslinger who can beat teams with his arms or his legs.
The same teams that doubted if Jackson, the 2016 Heisman Trophy winner, could thrive as an NFL quarterback realized they might have been wrong last season. Jackson completed 66% of his passes for 3,127 yards, 36 touchdowns, and six interceptions in 15 games.
Jackson's 1,206 rushing yards set an NFL single-season record for a quarterback and his seven touchdowns were nothing to shrug off, either.
The only knock on Jackson through two seasons is his failures in the playoffs. Jackson is winless through his two postseason starts, both of which were at home.
Jackson will appear on the cover of EA Sports' 'Madden NFL 21'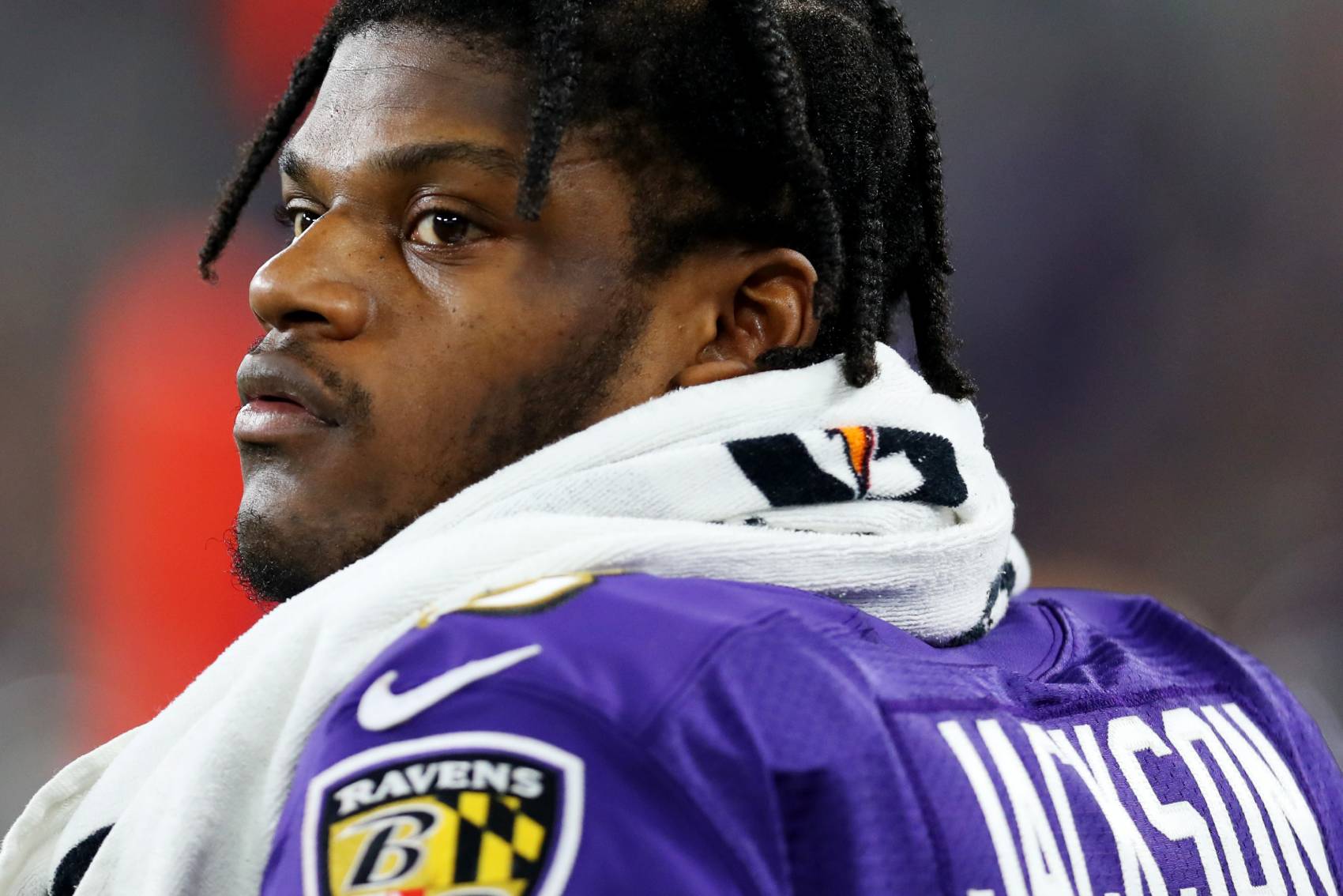 RELATED: Lamar Jackson Deserves the Patrick Mahomes Treatment After a Jet Ski Nearly Cost Him Everything
Lamar Jackson didn't just win the MVP Award for his historic 2019 season. EA Sports named Jackson the cover athlete for Madden NFL 21.
Jackson is the first Ravens player since linebacker Ray Lewis to appear on the Madden cover. Lewis donned the cover in 2004 for Madden NFL 2005.
Kansas City Chiefs quarterback Patrick Mahomes was Madden's cover athlete last year. Mahomes broke the Madden curse and won the Super Bowl.
That is a goal Jackson would certainly love to achieve this season.
Lamar Jackson didn't look like himself in Madden's beta
RELATED: Lamar Jackson Could Join These 99-Overall Quarterbacks in Madden
EA Sports recently released a beta, similar to a demo, where select players could boot up an early version of Madden NFL 21 and provide feedback.
The game's beta went viral on July 4th weekend, but for the wrong reasons. Lamar Jackson's Ravens were one of the four teams included in the beta and players noticed something wrong about the reigning MVP.
EA Sports correctly listed Jackson as 6-foot-2 and 212 pounds. But the picture they used of him is New York Jets rookie cornerback Lamar Jackson.
This would be an ugly situation even if Jackson wasn't the cover athlete. But it is unacceptable for a game to give the game's star and the reigning MVP the wrong headshot.
Luckily for EA Sports, this is an easy fix and would have been even if the game shipped (or ships) with that glitch. But it is another black eye on the Madden franchise.
Barring any delays related to the coronavirus pandemic, Madden NFL 21 will release on August 25. By that point, it would be ideal if Lamar Jackson actually looks like himself.