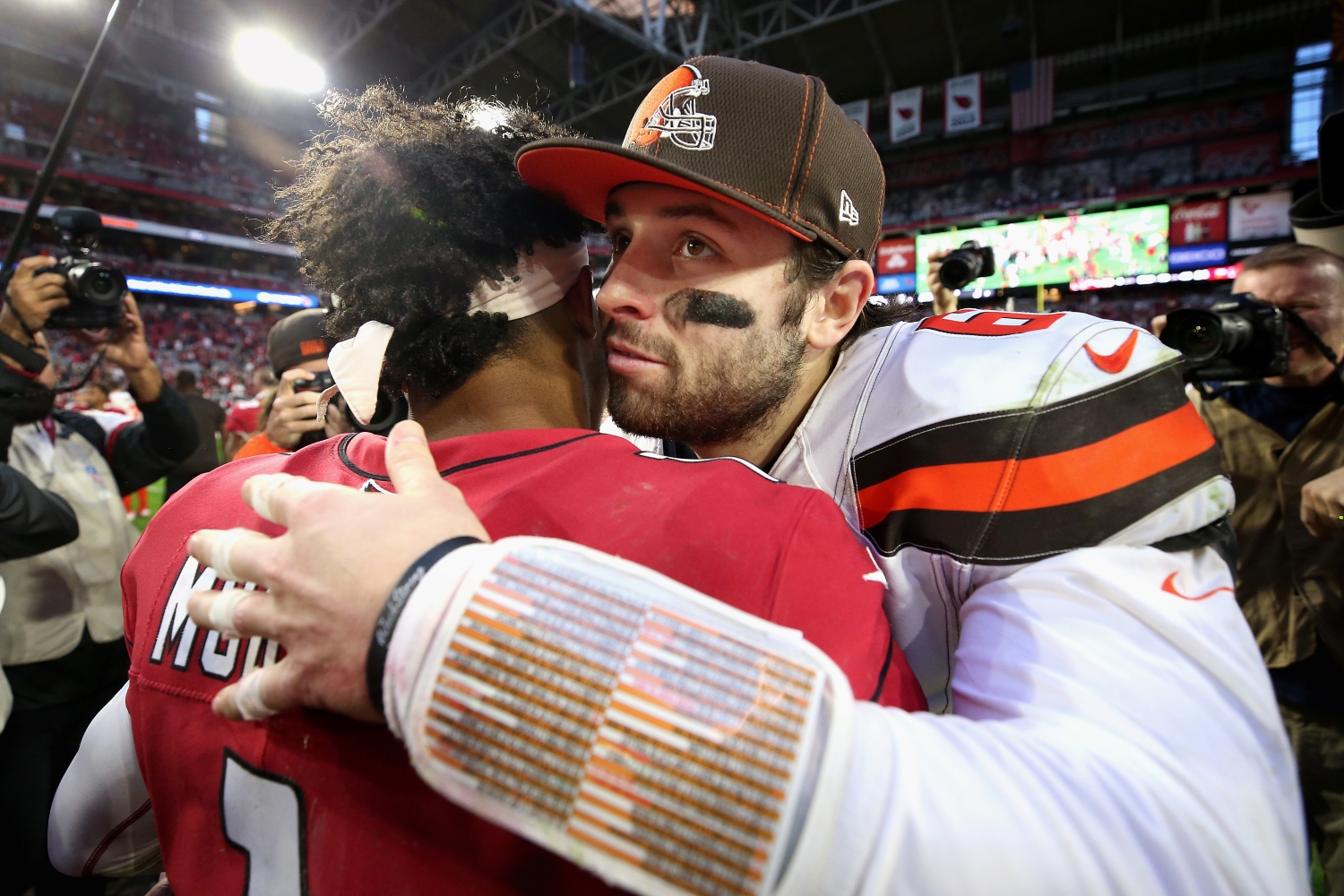 COVID-19 Has Suddenly Put the Cleveland Browns in the Driver's Seat to Spoil the Arizona Cardinals' Undefeated Season
Although the Arizona Cardinals have looked fantastic thus far, COVID-19 could spoil their perfect record. Will the Browns take advantage of a few key losses?
The Arizona Cardinals have yet to lose a game this season, but their odds of heading into Week 7 with a spotless record seem slimmer than ever.
Part of that has to do with the quality of their upcoming opponent. After all, not only do the Cleveland Browns possess plenty of firepower on both sides of the ball, but they also have a rock-solid coaching staff led by Kevin Stefanski.
However, the Cardinals' chances of moving to 6-0 also don't look particularly strong due to a factor beyond their control. With COVID-19 becoming a problem at the worst possible time, the NFL's only remaining undefeated team appears in danger of having Baker Mayfield and Co. spoil their hot start.
The Cardinals will face the Browns without their head coach and top defensive player
While the Browns must figure out a way to win without star running back Nick Chubb, the Cardinals have to go into battle without their head coach and their most accomplished defensive player.
Despite entering the year on the hot seat, Kliff Kingsbury has quickly quieted speculation about his job security by leading his team to a 5-0 start. Unfortunately for the third-year coach, he won't get a chance to stand on the sidelines as Arizona attempts to extend its winning streak to six games.
Kingsbury will miss the marquee matchup against Cleveland after testing positive for COVID-19. According to Josh Weinfuss of ESPN, the 42-year-old remains asymptomatic and feels "very frustrated by the situation."
But the Cardinals' issues don't stop there.
Outside linebacker Chandler Jones also cannot participate due to a positive COVID-19 test. The three-time Pro Bowler has long been regarded as one of the game's top pass rushers, so his absence could cause issues for an Arizona defense that has to face one of the league's most lethal offenses.
Needless to say, losing their head coach and best defender to COVID-19 in the span of a few days leaves the Cardinals in a vulnerable state.
COVID has put Cleveland in the driver's seat to spoil Arizona's undefeated season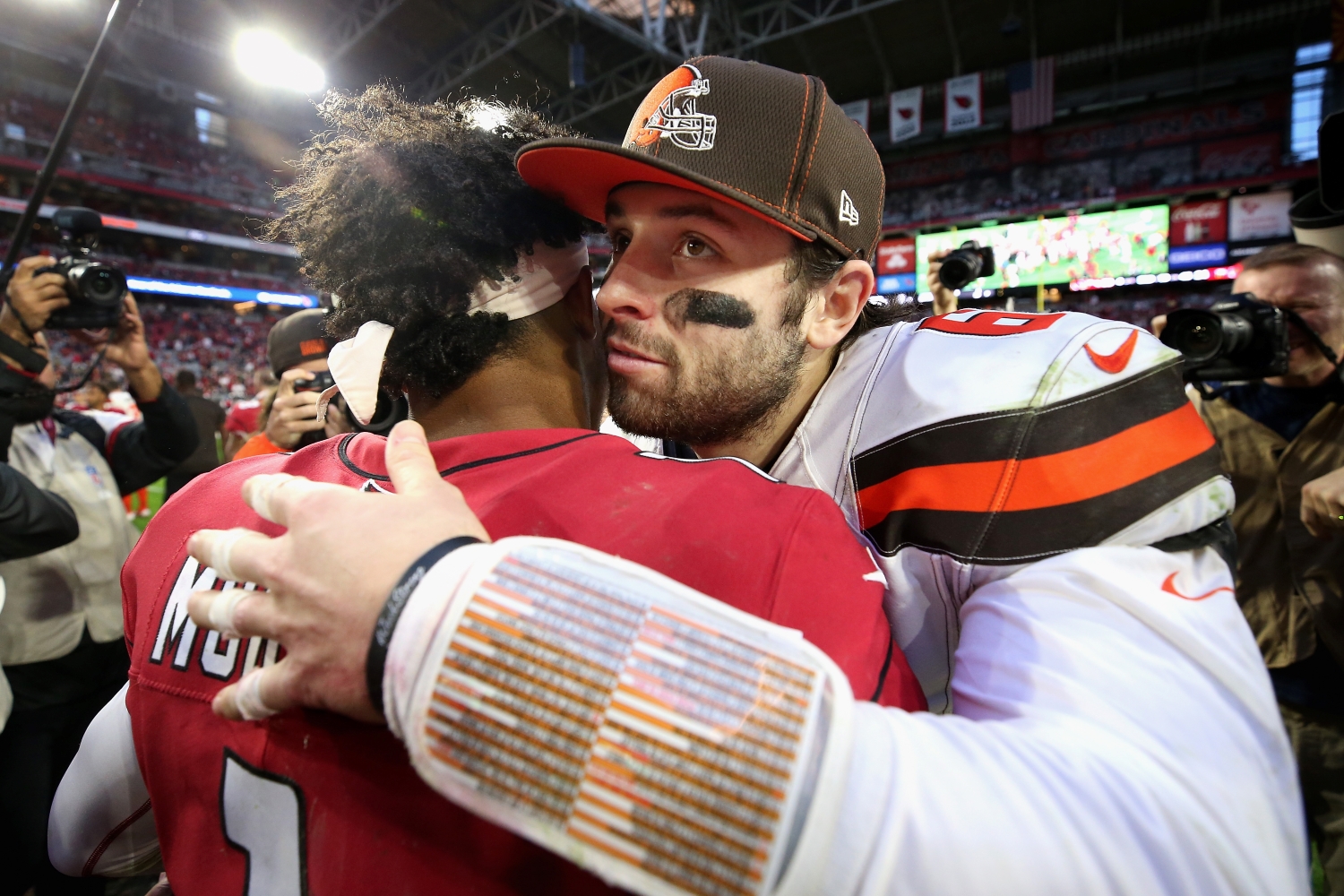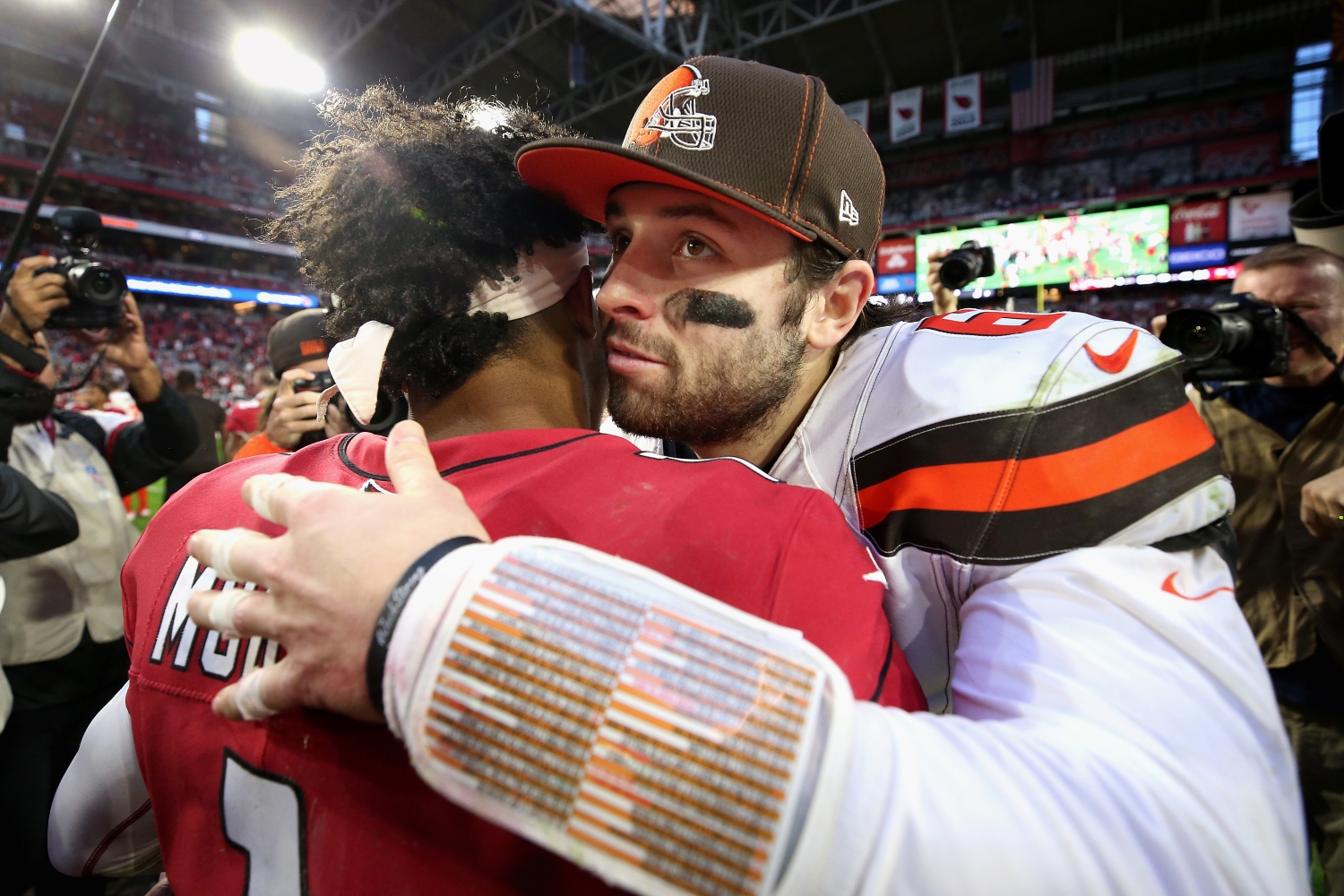 Even though Kingsbury didn't do much as an NFL quarterback, he's earned a reputation as one of the most brilliant offensive minds in football. Prior to the 2021 season, that didn't translate into many wins. But in his third year working with Kyler Murray, there's no doubt Kingsbury has done a fantastic job of setting his players up to succeed.
Coming off an 8-8 season in which they averaged 25.6 points per game, the Cardinals have torched opposing defenses to the tune of 31.4 points per game. With Murray completing an astounding 75.2% of his passes and looking like a legitimate MVP candidate, there's no doubt Kingsbury deserves credit for bringing out the best in the dynamic quarterback.
But with Vance Joseph taking over on a temporary basis, the Browns don't have to worry about the Kingsbury factor. It certainly will be interesting to see if Murray maintains his high level of play without his head coach calling the plays and talking to him throughout the game. With 37 starts under his belt, the 24-year-old has a decent amount of experience, but the pressure of trying to stay undefeated makes this week different than anything he's experienced.
Plus, that Kingsbury-less offense has to go up against a Browns defense that features Myles Garrett, Jadeveon Clowney, and Malik McDowell along the front seven and first-round corners Denzel Ward and Greg Newsome in the secondary. If Murray and Co. get off to a slow start, will Arizona's coaching staff be able to make the right adjustments?
Will Baker Mayfield hand Kyler Murray his first loss of the season?
While Kingsbury's absence could prove problematic for the offense, the Cardinals could be in trouble on the other side of the ball, too. With Jones out, who will step up in pass-rush situations?
Take away the five sacks he recorded in Week 1 and Arizona's defense only has six on the entire season. J.J. Watt still hasn't notched his first sack as a Cardinal, and it's hard to imagine he will have many one-on-one opportunities with Jones sidelined.
Arizona surprisingly ranks sixth in points allowed (19.0 per game), but Cleveland could easily cause that number to go up. After all, even with Chubb ruled out because of an injury, Stefanski can simply pound the ball with Kareem Hunt, who would start for most teams given his well-rounded skill set. Establishing the run early would make life easier for Mayfield and open up big-play opportunities for Odell Beckham Jr., Donovan Peoples-Jones, David Njoku, and the Browns' other cast of weapons.
The Cardinals will need huge performances from their athletic linebacker duo of Zaven Collins and Isaiah Simmons, ball-hawking safety Budda Baker, and top cornerback Byron Murphy in order to slow down an offense that boasts elite scoring ability. If those recent early-round picks play up to their potential, perhaps Arizona will pull off a win in the face of adversity.
Ultimately, though, if the Browns take a business-like approach and play disciplined, turnover-free football, they should hand Kingsbury's squad their first loss of the season. Stefanski's team simply has too much talent, and the Cardinals have been put in a precarious position thanks to COVID-19.
So, unless Cleveland completely falls apart, expect the NFL to have zero undefeated teams remaining by the time Sunday Night Football starts.
All statistics courtesy of Pro Football Reference.