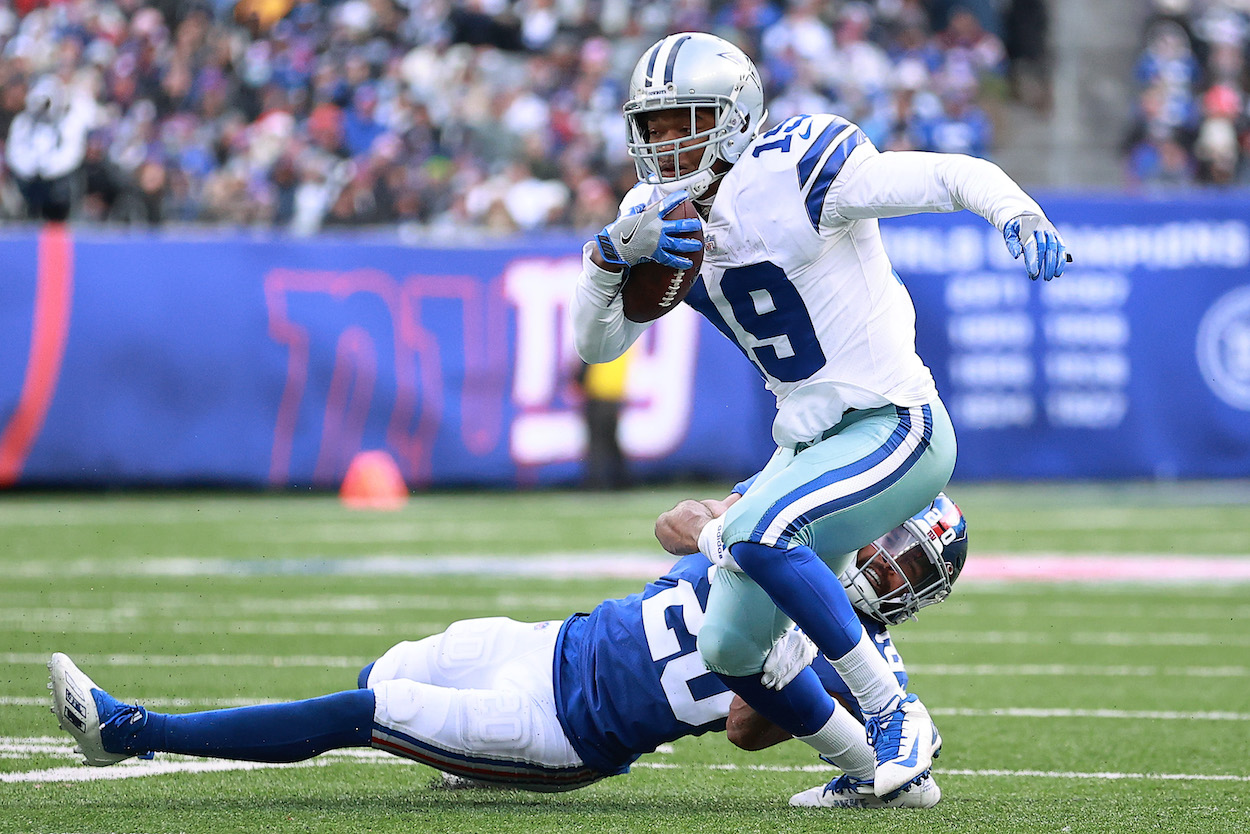 The Cowboys Continue to Throw Shade at Overpaid WR Amari Cooper
The Dallas Cowboys continue throwing shade at veteran WR Amari Cooper, which could mean an exit is looming for him this offseason.
The Dallas Cowboys are entering a crucial 2022 NFL offseason. Despite possessing one of the more talented rosters in the league this past season, they failed to advance past the Wild Card Round. Change needs to occur one way or the other.
One of the more pressing issues concerning the Cowboys front office this offseason is how they're planning on getting under the salary cap. They're currently $22-plus million over the cap — a problematic reality for a team looking to get better this offseason.
One name that's been popping up quite a bit when discussing Dallas' financial difficulties is that of veteran wide receiver Amari Cooper.
The Cowboys have a decision to make with Amari Cooper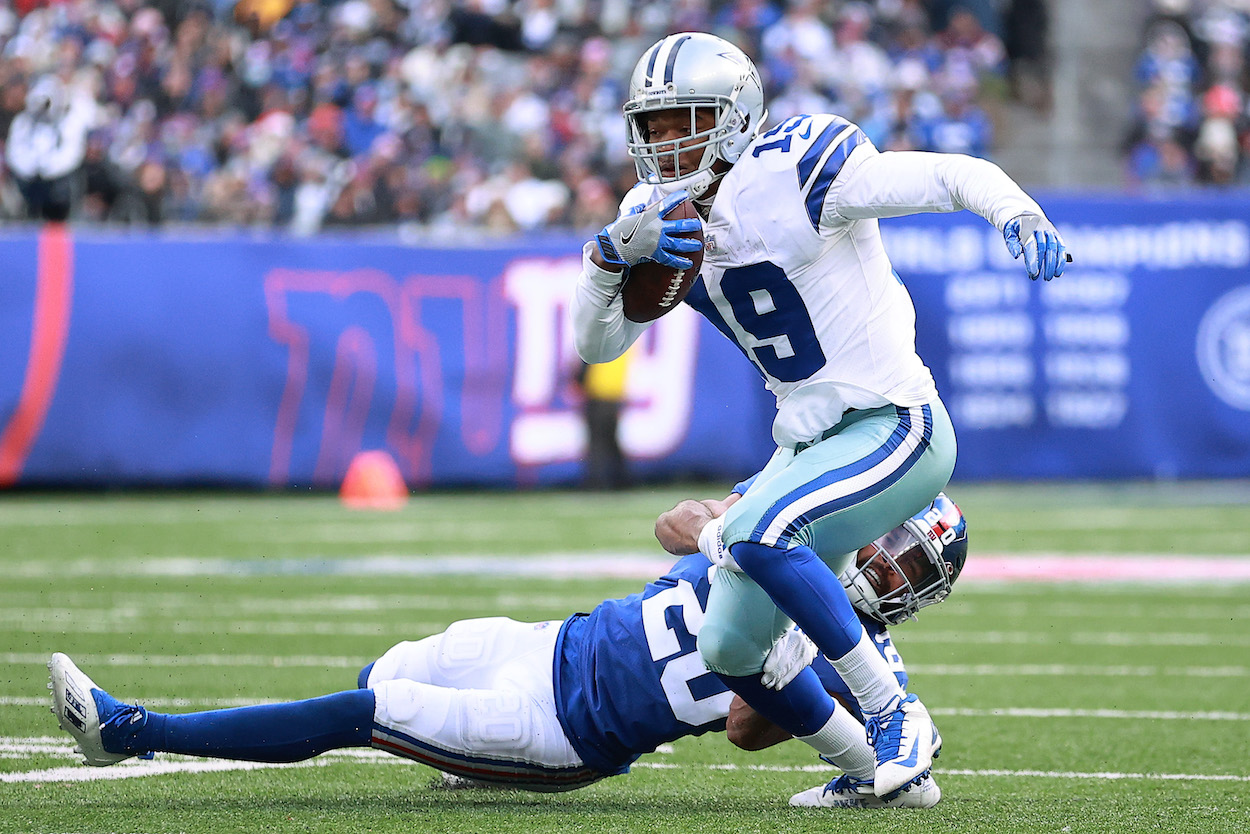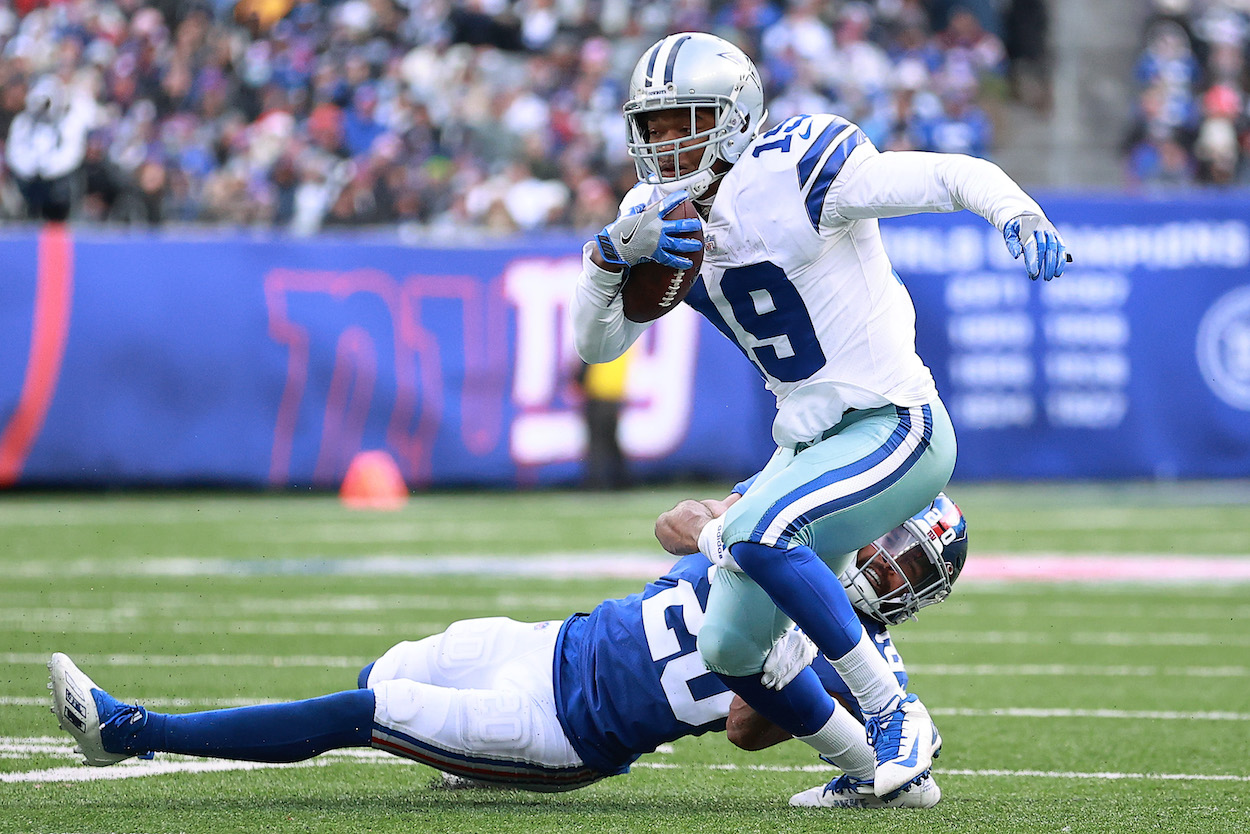 Cooper is owed quite a bit of money this upcoming season. He's on year two of a five-year extension worth $100 million. His cap number over the next four seasons will be $22 million per season. That's a lot of money to pay for an aging receiver who didn't even hit 1,000 receiving yards in 2021.
However, the good news for Dallas is that it planned for this possibility when it first negotiated the $100 million extension for Cooper. There's an out in Cooper's contract this offseason. The Cowboys can get out of the rest of his deal by cutting him and only assuming a $6 million dead cap. This move would save the Cowboys $16 million toward the cap in 2022, all but getting rid of their financial problems.
Considering Cooper's down season and how much cap space his release would create, his future was a hotly discussed topic amongst reporters speaking with Cowboys executive vice president Stephen Jones.
Stephen Jones would not commit to Amari Cooper
The Athletic's Jon Machota asked Jones quite bluntly if Dallas planned for Cooper to be in its future. Jones refused to commit to an answer either way. However, his vagueness suggests the Cowboys are leaning toward parting ways with the highly paid wideout.
"It's too early for me to address that," Jones said.
It's not too early for Jones to address this issue. In fact, the sooner Dallas decides on Cooper's future, the better. It would give the front office more time to find and target replacements in free agency or the draft.
It's important to note this isn't the first time the Dallas front office has thrown shade Cooper's way. Both Stephen and Jerry Jones have spoken ill of the wide receiver this offseason.
The Cowboys likely want their former WR1 to take a pay cut
Once upon a time, Cooper was the clear-cut WR1 on the Dallas Cowboys. Many felt he was a top-10 or top-five wide receiver in all of football.
However, those days have passed. CeeDee Lamb is clearly the Cowboys' best pass-catcher these days. Some would argue pending free agent Michael Gallup is better as well.
With all of this in mind, it's hard to imagine Dallas willingly paying their second or third best WR $20-plus million when cap space is an issue. The Cowboys will likely ask Cooper to take a sizable pay cut to remain with the team moving forward. If he refuses, a full-on release makes the most amount of sense.
All stats courtesy of Pro Football Reference.