Cowboys Corner Derek Ross Had a Thanksgiving Week to Forget in 2003
Derek Ross appeared to be the Dallas Cowboys' next savior in the secondary.
An Ohio State standout who fell to the Cowboys in the 2002 NFL draft, Ross had a stellar rookie season and looked ready to build on those numbers under new head coach Bill Parcells in 2003.
Ross never fully got that chance, partly because of a Thanksgiving week both he and the Cowboys love to forget happened.
Derek Ross was a standout cornerback at Ohio State
A two-way player who excelled at quarterback and cornerback at Northwestern High School in Rock Hill, S.C., Derek Ross signed with Ohio State to play cornerback.
Ross grew into an elite ballhawk in his time with the Buckeyes. Before Ross made his presence known in the secondary, he was a terrific special teams performer who blocked three punts in his career.
After academic issues sidelined him in 1999, Ross returned in 2000 and snagged two interceptions as the Buckeyes' third cornerback.
Ross moved to the starting role in 2001 and flourished. Despite playing with a broken bone in his shoulder, Ross led the Big Ten with seven interceptions, broke up 13 passes, forced a fumble, and even scored a touchdown.
Ross declared for the NFL draft after his junior season. Although he had legal issues in high school and college, the Cowboys invested a third-round pick on the talented cornerback.
Ross impressed as a rookie in Dallas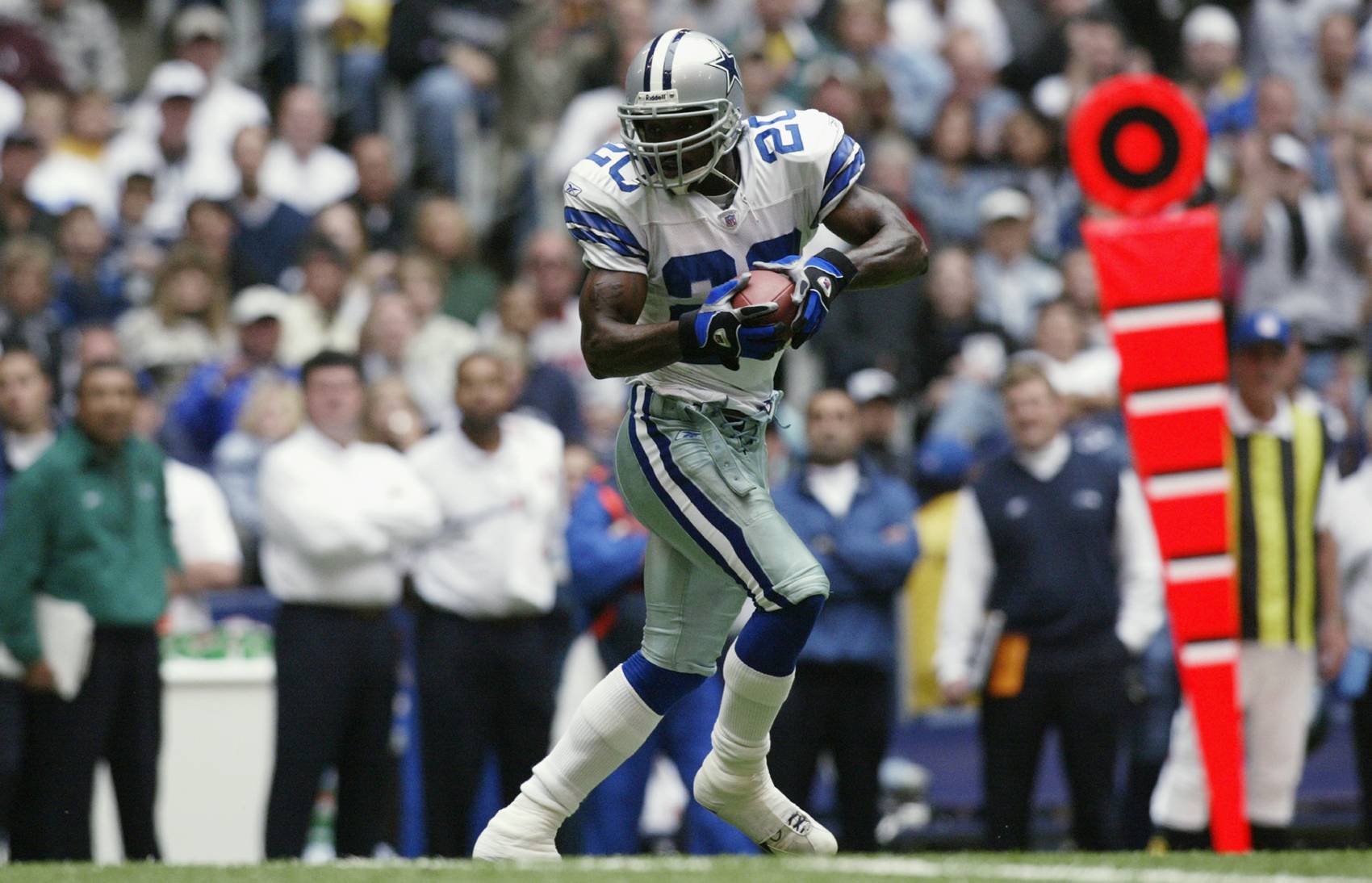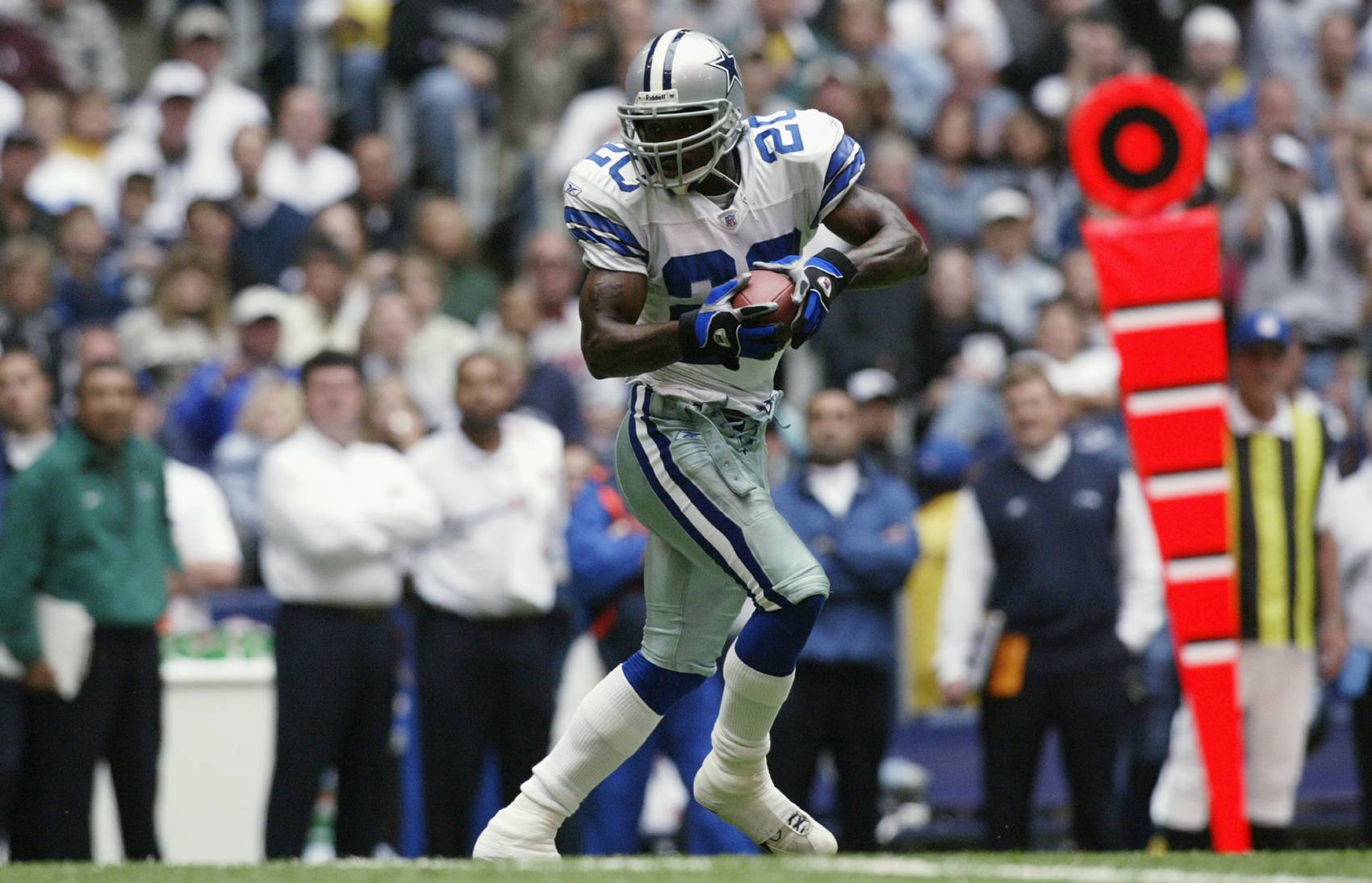 The 2002 Dallas Cowboys, save Emmitt Smith's pursuit of the rushing yards and touchdowns records, were fairly uninteresting.
Derek Ross was one of the team's few bright spots. Ross intercepted five passes in nine games and broke up 12 passes along the way.
Ross's five interceptions were the most by a Cowboys rookie since team legend Everson Walls snagged a staggering 11 interceptions as a rookie in 1981.
Former Super Bowl-winning coach Bill Parcells arrived in Dallas after the 2002 season. The cornerback duo of Ross and rookie Terrance Newman, coached by a defensive mastermind in Parcells, looked ready to take over the NFL starting in 2003.
Derek Ross had a Thanksgving to forget in 2003
Derek Ross never took that expected next step under Parcells, even as the Cowboys overcame all odds and reached the NFC Playoffs.
Parcells publicly called out Ross' play style and removed him from the starting nickelback role. After Ross missed the first six games with a knee injury, Parcells sent him out to return kicks.
Ross fumbled twice in a Thanksgiving loss to the Miami Dolphins. A day later, Ross missed both a team meeting and a mandatory charity-related hospital visit.
Those transgressions were enough for Parcells to cut the rising star loose. A year after he looked destined to become the Cowboys' next great defender, Ross was a free agent.
Ross finished the 2003 season in Atlanta and bounced around the NFL for a few teams in 2004. By 2005, he was out of the league for good.
The NFL may soon experience the Ross family again. Derek Ross' son, Issac, is a sophomore receiver at Charleston Southern, a Division I-AA/FCS program.
Issac caught recorded 29 catches for 242 yards for the Buccaneers last year. If he makes the NFL, he would be wise to attend any and all team-mandated events.