Cowboys Fans Will Hate Carson Wentz's NFL Power Ranking
As the NFL season gets underway, the debate about the best quarterback is underway. Most fans agree on the top two, but it gets murky from there. At age 43, Tom Brady is the GOAT. But is he in the conversation for best in 2020? Or even… good in 2020?
Russell Wilson and Deshaun Watson are close behind Patrick Mahomes and Lamar Jackson; Drew Brees is in the conversation as the best pure passer in the NFL. So, who's sixth? Well, if you're a Cowboys fan you might want to look away.
The best QBs in the game today
Yahoo Sports recently published its power rankings for all 32 starting NFL quarterbacks. No. 1 (Mahomes) was not a surprise. Nor were two, three, four, or five. But in sixth place, where one may expect Tom Brady or Dak Prescott? Carson Wentz. The same one who has less than a quarter of playoff experience. The player who's completed two seasons without injury — a grand total of one if you don't count exiting in the 2019 playoffs.
But Wentz is ahead of Prescott, according to the Yahoo list. The same Prescott who revitalized Dallas and hasn't missed a game since his first start. There are generous and less generous hypotheses for why Wentz always seems to get the benefit of the doubt over Prescott, but the numbers tell a different story.
Prescott has never posted a losing season. Despite a star RB who fans love to doubt and a tough division, he continues to thrive. Wentz, on the other hand, inspires such a lack of confidence that the Eagles signed Josh McCown to their practice squad. (He gets $12,000 a week to sit at home.) Sure, it's ostensibly to protect against COVID-19 concerns, but it's still funny that the Eagles did this.
What the power rankings say about Carson Wentz
Even comparing the justifications on the list makes it sound like Wentz should be listed lower (and perhaps a lot lower): "I believe fully in Wentz's talent. Had the Eagles not whiffed on multiple draft picks at receiver … He'd be putting up better numbers. He still did OK with virtually nothing left at receiver late last season … I do think he's one of the most talented quarterbacks in the NFL."
The only logic here, to place Wentz among the elite, boils down to 'I think he's good even if he hasn't been good.'
Prescott, on the other hand, said, "Prescott is set up to have a fantastic season. He has three fine receivers, a potential breakthrough tight end in Blake Jarwin and teams will always have to respect Ezekiel Elliott in the run game. Prescott threw for 4,902 yards last season and is in a better situation this year. He's going to have a huge season."
If it weren't for the inexplicable reason the writer refuses to put Prescott ahead of Wentz, he'd clearly be ranked (at least) sixth.
Final notes on the Yahoo list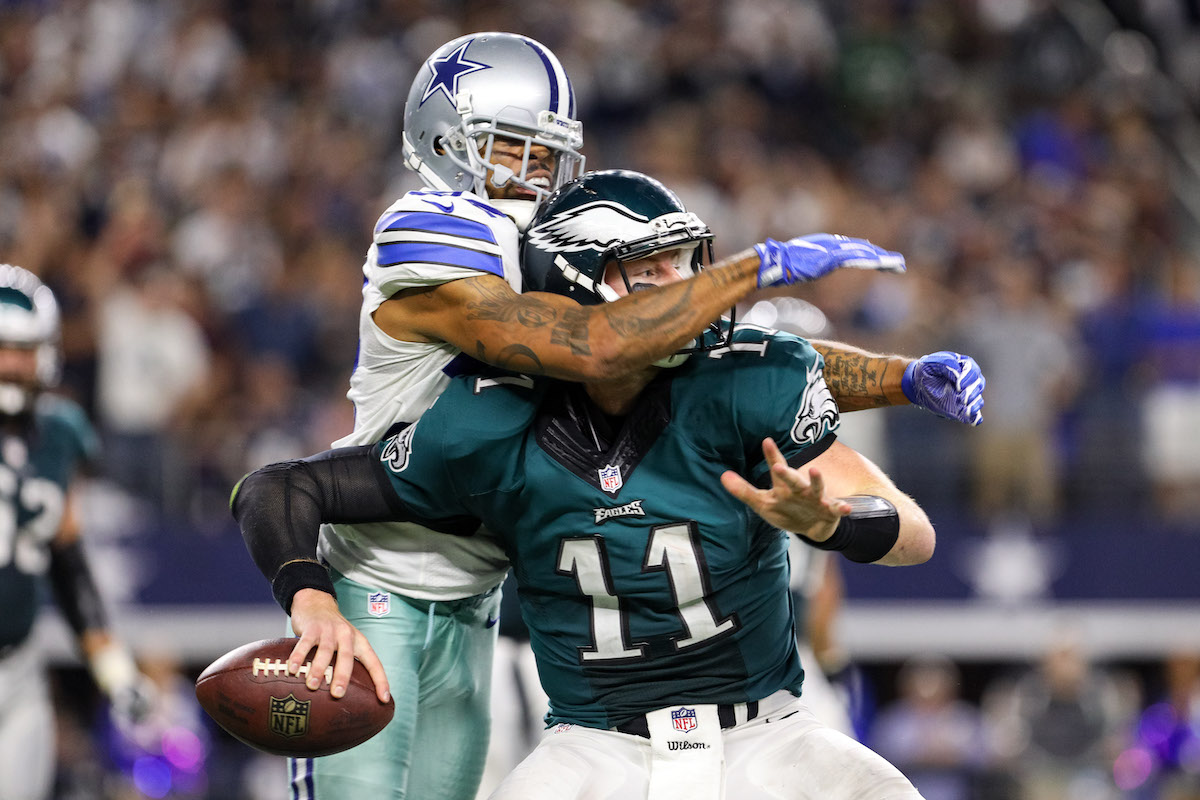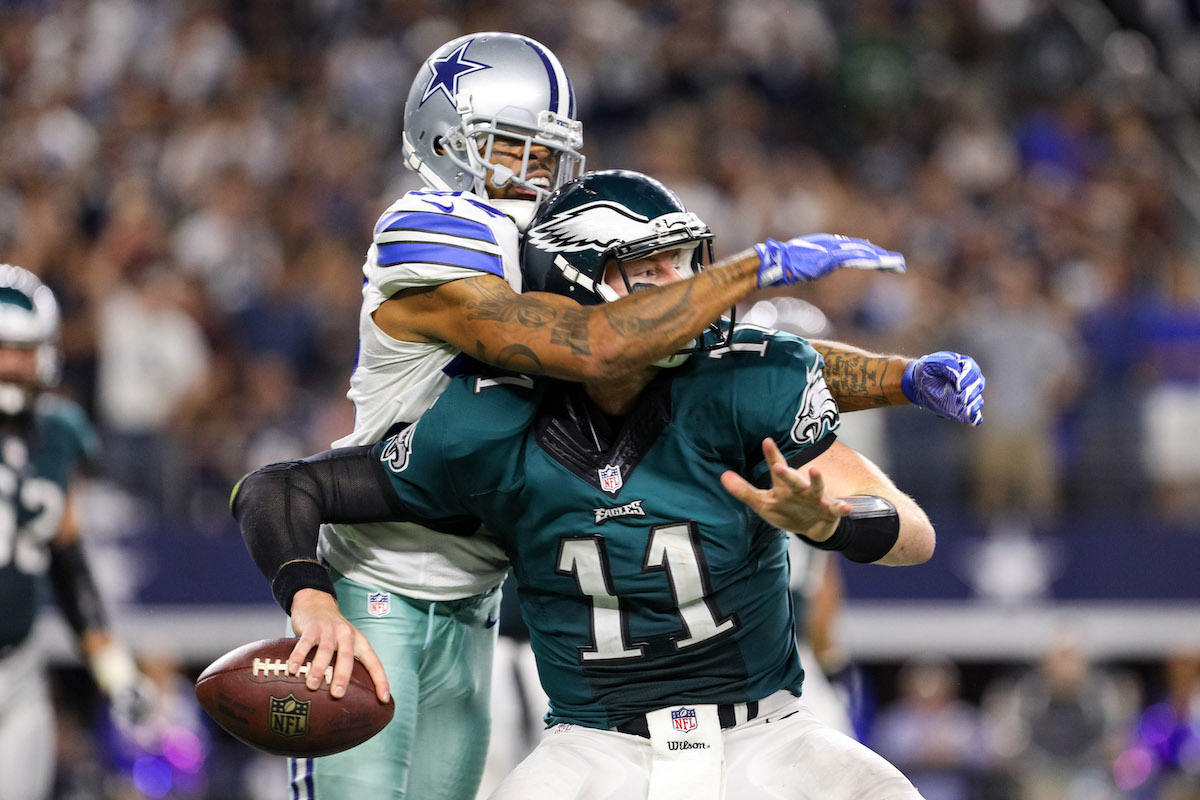 The rest of the Yahoo list is less controversial. The quarterbacks you'd expect are in the middle and it finishes with the guys that are just barely hanging on to their starting jobs: Mitch Trubisky, Dwayne Haskins Jr., Ryan Fitzpatrick (on his eighth team), and Tyrod Taylor.
But putting Wentz over Prescott is such a hot take that it makes the rest of the list worth less than normal, and it doesn't make much sense in the first place.