The Cowboys Just Took a Subtle Shot at Amari Cooper That Could Signal the End of His Dallas Career
Once upon a time, Dallas Cowboys wide receiver Amari Cooper was viewed as one of the best pass-catchers in all of football. He recorded back-to-back 1,000-plus yard seasons in 2019 and 2020 and was a crucial piece of Dallas' elite offense. His connection with quarterback Dak Prescott, in particular, was viewed as a significant reason the Cowboys' passing attack was having so much success.
However, despite expectations being at an all-time high in 2021, Cooper experienced a major letdown season. He only mustered up 68 catches for 865 yards as the Cowboys fell victim to the San Francisco 49ers in the first round of the playoffs.
Internally, Cowboys management isn't happy with the down year from their star WR.
The Cowboys are frustrated with Amari Cooper
There were several instances where the Cowboys' front office publicly expressed frustration with Cooper this past season. However, Stephen Jones' (Jerry Jones' son and Cowboys executive vice president) recent comments on the receiver are particularly glaring.
Speaking with reporters at the Senior Bowl in Mobile, Alabama, Stephen Jones didn't shy away from talking about Cooper's down year and how he expects far greater production from one of the team's highest-paid players.
"But if you're gonna pay somebody a lot of money, you want them to be the best at what they do," Stephen Jones said. "Whether that's catching, whether that's yards, whether that's receptions, whether that's touchdowns, whether that's throwing touchdown passes. Winning football games if you're a quarterback. Whether it's a running back if you're getting your touches and you're scoring touchdowns, and you're running for yards … I mean, all those things relate to how a guy's paid, and once you pay that player a lot of money, then with that comes high expectations. And they know that. These players know that."
Amari Cooper is owed $66 million over the next three years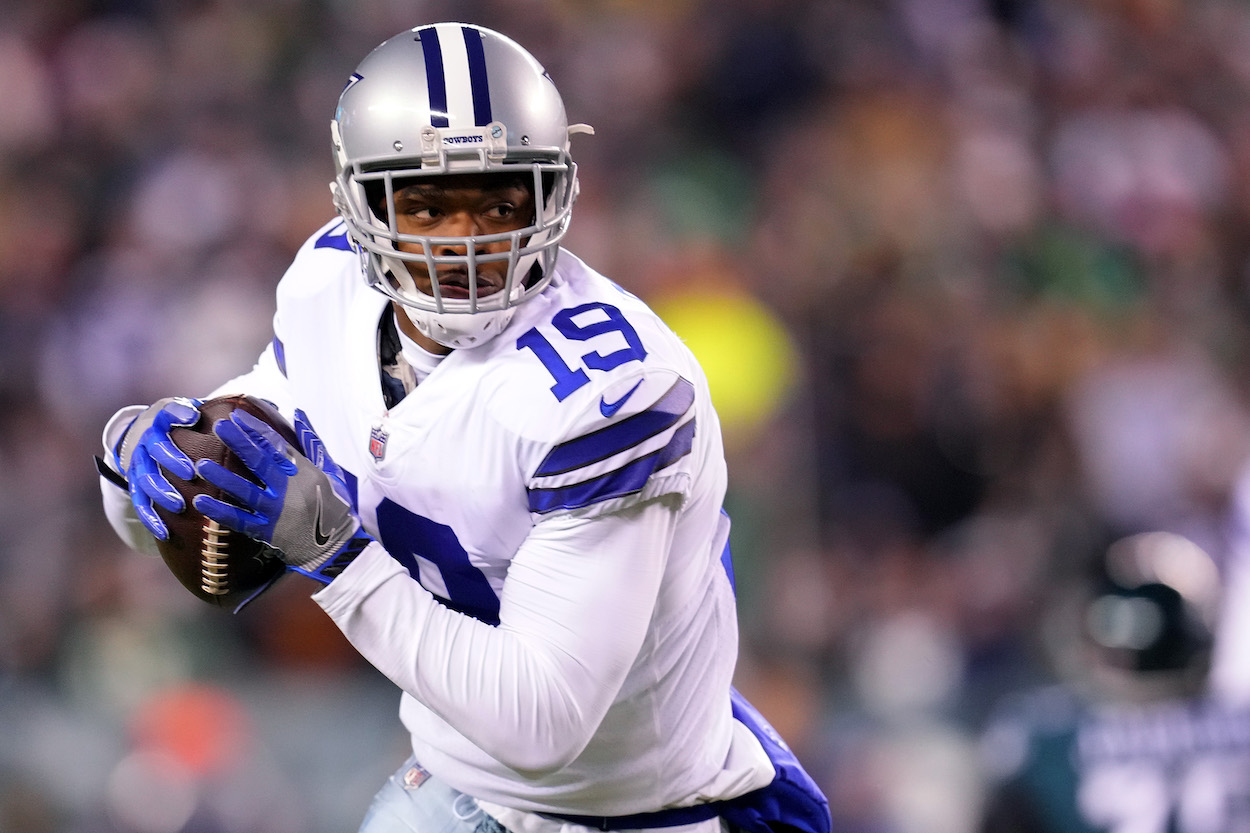 Down years in football happen. They happen in every sport. However, the Cowboys handed Cooper a five-year/$100 million contract extension in 2020 under the premise that he had several elite seasons left in him. They were paying him to be the focal point of the Cowboys' offense.
It's hard to justify paying that type of money to a WR who can't even break 1,000 yards.
What makes matters extremely complicated for Dallas moving forward is that Cooper's contract doesn't get any friendlier. He's owed a total of $66 million over the next three years — $22 million per season.
Should the Cowboys consider a cap-saving move?
Cooper's contract is lofty, and the Cowboys aren't being shy about their frustration with his lack of production.
Does this mean the team could be considering a relatively drastic cap-saving roster move this offseason?
Cooper is on the books for $66 million between 2022 and 2024. However, if the Cowboys cut him this offseason, they'd escape the contract with a measly dead cap hit of $6 million. Dallas is currently $22 million over the league-mandated salary cap. It needs to cut costs somewhere, and Cooper is a prime candidate on paper.
Only time will tell if Jerry and Stephen Jones are interested in parting ways with Cooper. It's undoubtedly something to keep an eye on, though.
All stats courtesy of Pro Football Reference.
RELATED: Jerry Jones Just Revealed He Was 'Never Considering Firing' Cowboys HC Mike McCarthy