Cowboys Legend Troy Aikman Used Quarantine to Get in the Best Shape of His Life
Legendary quarterback Troy Aikman led the Cowboys to three Super Bowl wins in his 12-year career. By 2000, after concussions, back problems, and health scares, Aikman hung up his cleats. While the NFL great has never looked out of shape, he used quarantine to reevaluate his health and change his diet. He swapped out his beloved candy, tried his hand at cycling, and got in incredible shape.
Troy Aikman's NFL career
Aikman started and ended his career with the Cowboys. Picked No. 1 overall in the 1989 NFL draft, he entered the organization in a time of change. Jerry Jones just took over as owner and fired longtime coach Tom Landry. Jimmy Johnson replaced Landry. Together with Aikman, they made Dallas a powerhouse team of the '90s.
Aikman won three Super Bowls in his career. He became Super Bowl MVP in the Cowboys' win over the Bills, completing 22 passes for 273 yards and four touchdowns. The six-time Pro Bowler was inducted into the Hall of Fame in 2006.
During his career, Aikman estimated he suffered around six to eight concussions. One so dangerous that he ended up in the hospital and doesn't even recall playing the game. In 2000, after battling ongoing back pain and dealing with concussions, Aikman needed to step down. He retired in April 2001.
Aikman stays active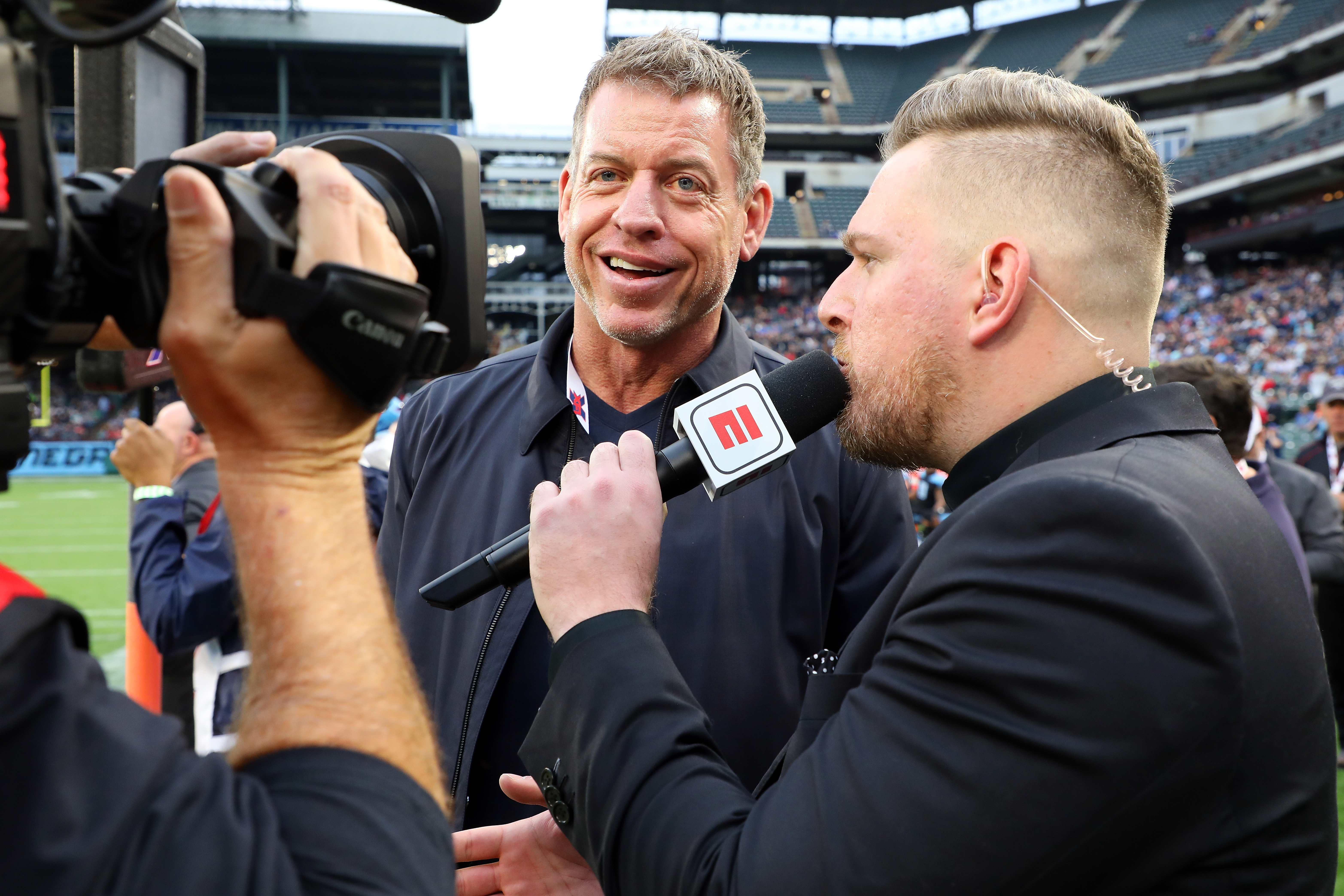 The Super Bowl legend was never one to make training easy. In fact, Aikman kept up a cardio and weight routine after he retired. He said he probably worked out 360 out of 365 days a year. Now, the 54-year-old tries to give his body rest days in order to recover. One of his pieces of advice to his younger self and even today's quarterbacks is to not overtrain.
Aikman believes his career could've been extended if he took better care of himself and allowed his body to rest. He remembers going to two-a-day practices and running four to five miles in between. By his later NFL years, the toll from all of the overexercising had run his body down. 
Troy Aikman's quarantine fitness routine
During quarantine, Aikman decided to make his health and fitness a priority. His diet was the first thing to change. The former QB stopped eating sweets and bought a juicer. Now, he starts the day with celery juice. Aikman told GQ that his lunch usually consists of turkey chili followed by a big dinner of veggies and lean proteins or fish. 
As for exercise, he tries to work out with weights four days a week but doesn't go all out with cardio like he used to. Instead, Aikman takes walks or cycles on his Peloton, including rest days as often as he can. He loves the bike because it brings out his competitive side. Aikman told GQ:
"But now I'm competitive on the calories that I'm burning, in getting to or surpassing that number. I know in a 30-minute class, I want to burn at least 600 calories. In a 45-minute class, I want to burn at least 900."
Aikman is also into yoga and meditation, something he picked up a few years ago. The back problems that caused him to quit football are still there but aren't nearly as debilitating. In fact, Aikman is feeling so good that he's thinking of bringing back his golf game.