Cowboys Linebacker Hollywood Henderson Regretted His Bad Behavior So Much He Apologized to the City of Dallas
Back in the day, Thomas "Hollywood " Henderson was as well-known for his bad behavior as he was for his NFL prowess. Some fans loved the bold personality of the skilled Cowboys linebacker. Other fans thought Henderson was a horrible role model and that neither the Cowboys nor the NFL was firm enough in dealing with the rebellious player.
In his NFL career, Hollywood Henderson was unrepentant. He believed it was his life and he could live it any way he saw fit. Now that he's older and wiser, Henderson has begun to understand that he could've behaved better. He even apologized to the city of Dallas.
Hollywood Henderson's NFL career with the Cowboys
Getting drafted by the Cowboys in the 1975 draft had to have been a dream come true for the young Henderson. Only a few people are lucky enough to make it to the NFL and fewer still are selected by the team they idolized their entire life. Henderson who'd grown up in Texas, was one of the lucky ones. 
The Cowboys took their time and gave the gifted linebacker plenty of time to adjust to life in the NFL. He played primarily on special teams during his first season in the NFL. Despite being regulated to special teams, Henderson had a few moments when he really shined. One such moment was he successfully returned a reverse handoff which ultimately resulted in a 97-yard touchdown. Those are the kind of moments fans and players talk about for decades.
Henderson was award the role of starting linebacker in 1977. During his run as the team's go-to linebacker he played in the Pro-Bowl, helped his team earn a Super Bowl championship, and developed a fun playing style that delighted fans.
Life was looking good for Henderson. He seemed poised for a long and glorious NFL career. Sadly, that didn't happen. By 1980, Henderson's heavy drug use had taken a toll. Drugs and an injury prematurely ended his football career in 1980.
Life after football for the former Cowboys linebacker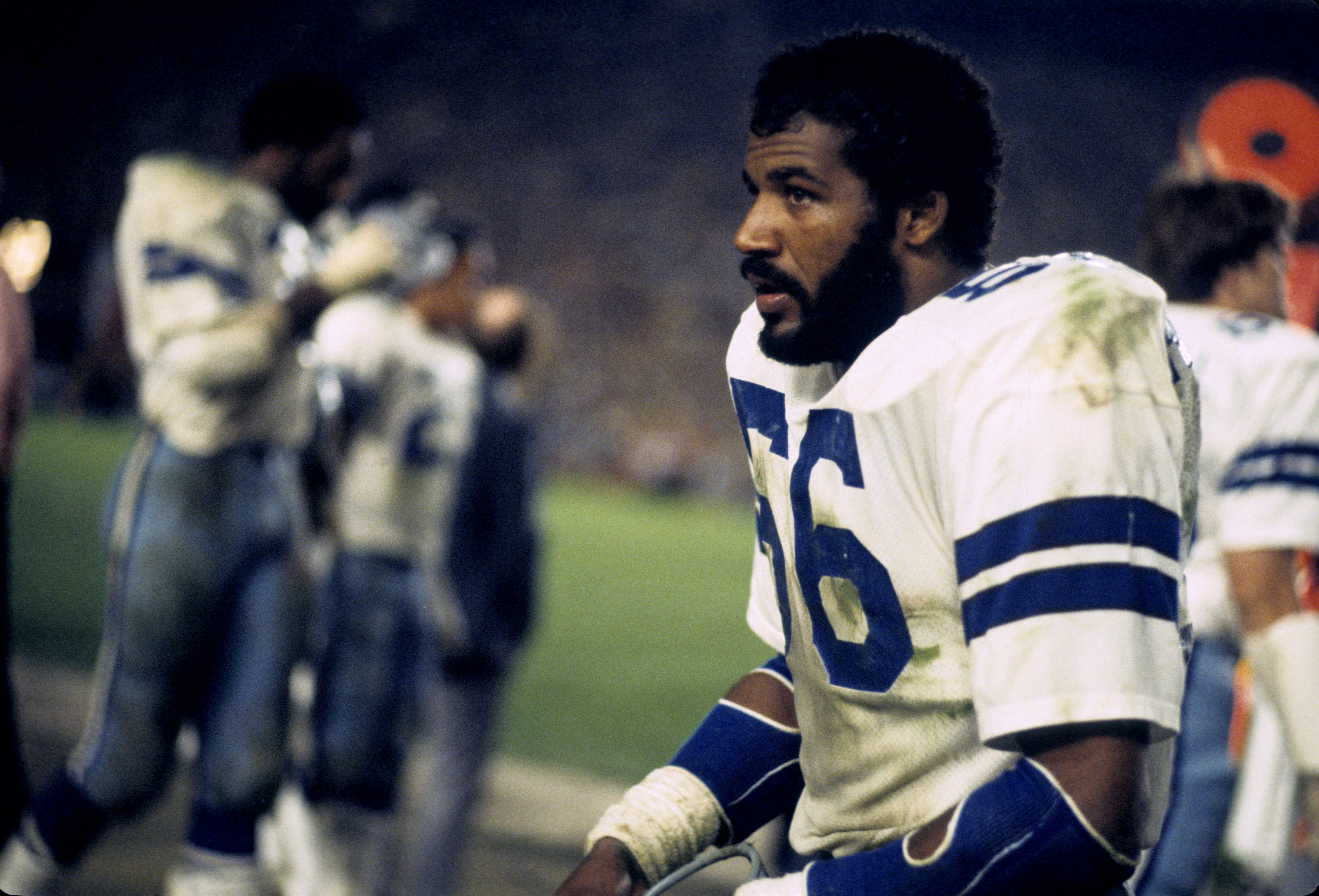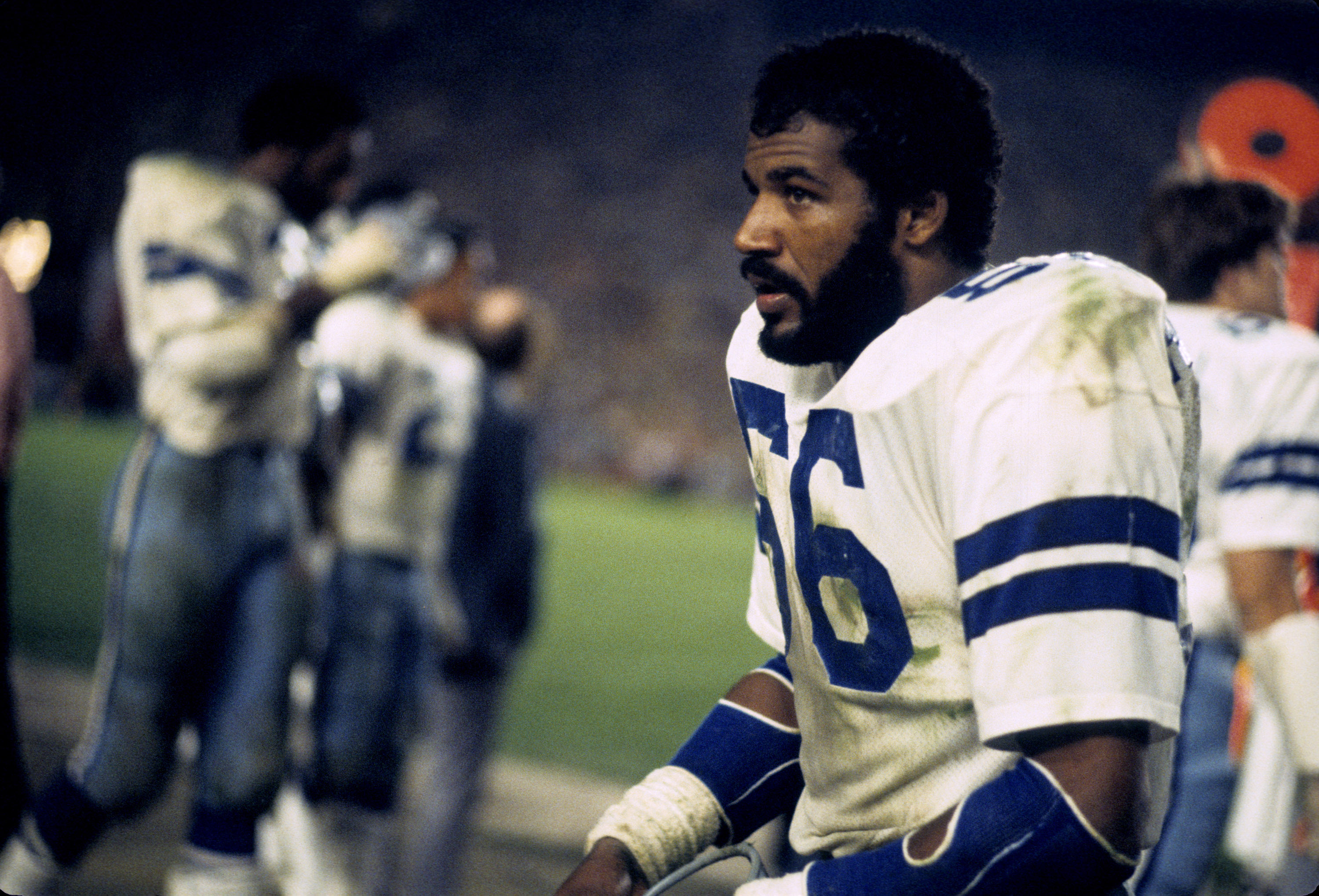 During his short football career, Henderson was as well-known for his antics as he was his football prowess. He flipped off the entire Giant's stadium. He publicly insulted Terry Bradshaw's intelligence. Hollywood even admitted to doing lines of cocaine before playing in the Super Bowl. 
Henderson's questionable behavior didn't improve once he retired. There were a few exciting moments, including when he won the lottery… twice, but most of his post-football years are filled with hardships connected to his drug addiction. The IRS took his Super Bowl ring and sold it to help cover the cost of Henderson's outstanding tax bill. He was also arrested for sexual assault
Many anticipated that Henderson's life story would have a tragic ending, reports ESPN. Most people expected that they'd wake up one day and hear that Henderson had lost his life to a drug overdose. The opposite happened.
Following his 1983 arrest for bartering drugs for sex. Henderson took stock of his life and decided he needed to kick his drug habit and rebuild his life. According to the New York Times, he was admitted into the CareUnit Hospital in Orange County, California for chemical drug abuse treatment. Since then, Henderson has struggled to overcome his addiction. The road hasn't been easy, but he's managed to stay sober ever since. 
Hollywood Henderson apologizes to Dallas fans
Admitting to the addiction and asking for forgiveness is a major part of the 12-step drug addiction recovery plan. Most addicts apologize to their loved ones. Henderson took it a step further. When he looked at who his addiction had hurt, he realized he'd let down all the Dallas Cowboy's fans. In 1997, reports TwinCities.com, Henderson penned an open letter to the entire city of Dallas.
In the letter, he tells of his drug addiction, his arrest, and his recovery. Most importantly he tells the city that he is sorry he let them down and failed to rise to his full potential. While it's sad that we'll never know just how great a football player Henderson might have been, it's inspiring to see a pro-athlete not only turn his life around but also admit to his mistakes.