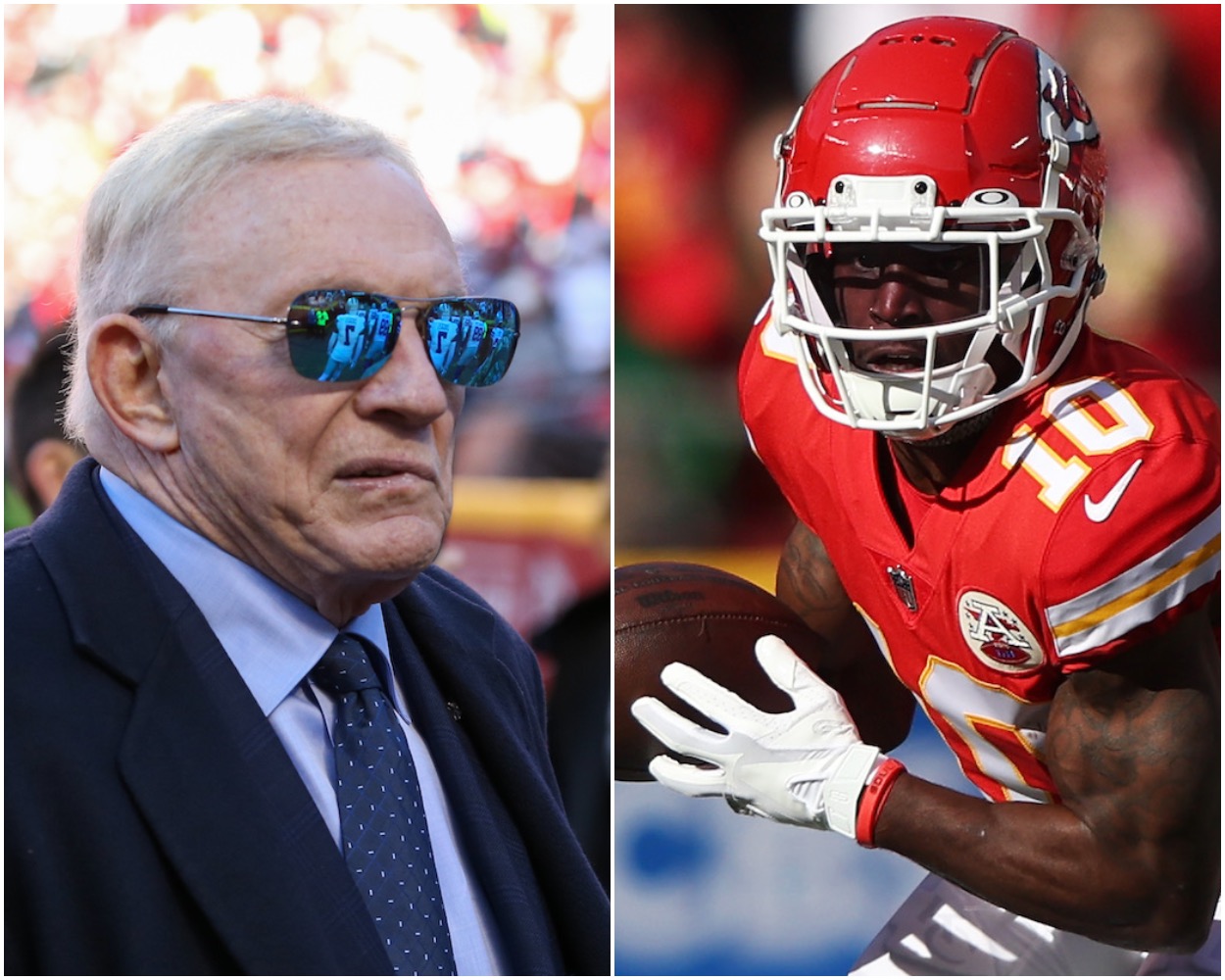 Cowboys News: Jerry Jones Should Be Embarrassed After Massive Tyreek Hill Trade
The Dallas Cowboys failing to turn Amari Cooper into prime draft capital, like the Chiefs did with Tyreek Hill, is embarrassing.
It's been an absolutely wild NFL offseason this spring, and another massive domino toppled over on Wednesday morning. The Miami Dolphins acquired WR Tyreek Hill in a blockbuster trade, sending over several valuable draft picks to the Kansas City Chiefs. The Dolphins promptly extended Hill as well, making him the highest-paid WR in the NFL on a per-year basis.
While the Dallas Cowboys weren't in the running for Hill, this deal casts a poor light on Jerry Jones and the Cowboys' front office. No less than a few weeks ago, the Cowboys traded away their own star receiver. However, the trade package they got in return wasn't even close to what Hill fetched for Kansas City.
The Cowboys handling of Amari Cooper deserves a second look after the Tyreek HIll trade
News got out early in the offseason that Dallas wanted to move off Cooper. The front office needed cap space, and Cooper's $20 million salary made him a prime candidate to be traded or released.
This was Jerry Jones' first mistake. By letting information leak that Cooper was on the block, and that the Cowboys needed to move his contract, his value instantly plummeted around the league. Several interested teams (including the Dolphins) seemed content to wait things out in hopes that Cooper would be released.
Ultimately speaking, the Cowboys managed to entice a fifth-round pick out of the Cleveland Browns for Cooper. Sure, it freed up a significant amount of cap space for the Cowboys. However, it was a laughably low price to pay for one of the best route running wide receivers in the NFL. Cooper isn't as good as Hill. However, he's still an established No. 1 wide receiver who hasn't even turned 30 years old.
A Day 3 pick being all it took to get him is hilariously bad negotiating by Jones and the Dallas front office.
The Chiefs worked in silence when shopping Tyreek Hill
Looking at how the Hill trade went down, you see a massive difference in how the two front offices went about things. The Chiefs reportedly shopped Hill to teams in secret for weeks, setting the stage for a huge bidding war between the Dolphins and New York Jets on Wednesday.
Before Wednesday morning, even the top NFL insiders didn't have a clue Hill was set to be shipped out of Kansas City this offseason. Many expected the Chiefs to extend him if anything.
By keeping this whole ordeal under wraps and away from the media, the Chiefs were able to receive a good haul in return. Trading Hill is still a brutal loss. However, the five picks Kansas City got in return (including a first- and second-rounder) softens the blow.
Jerry Jones and the Cowboys need to do a better job keeping things quiet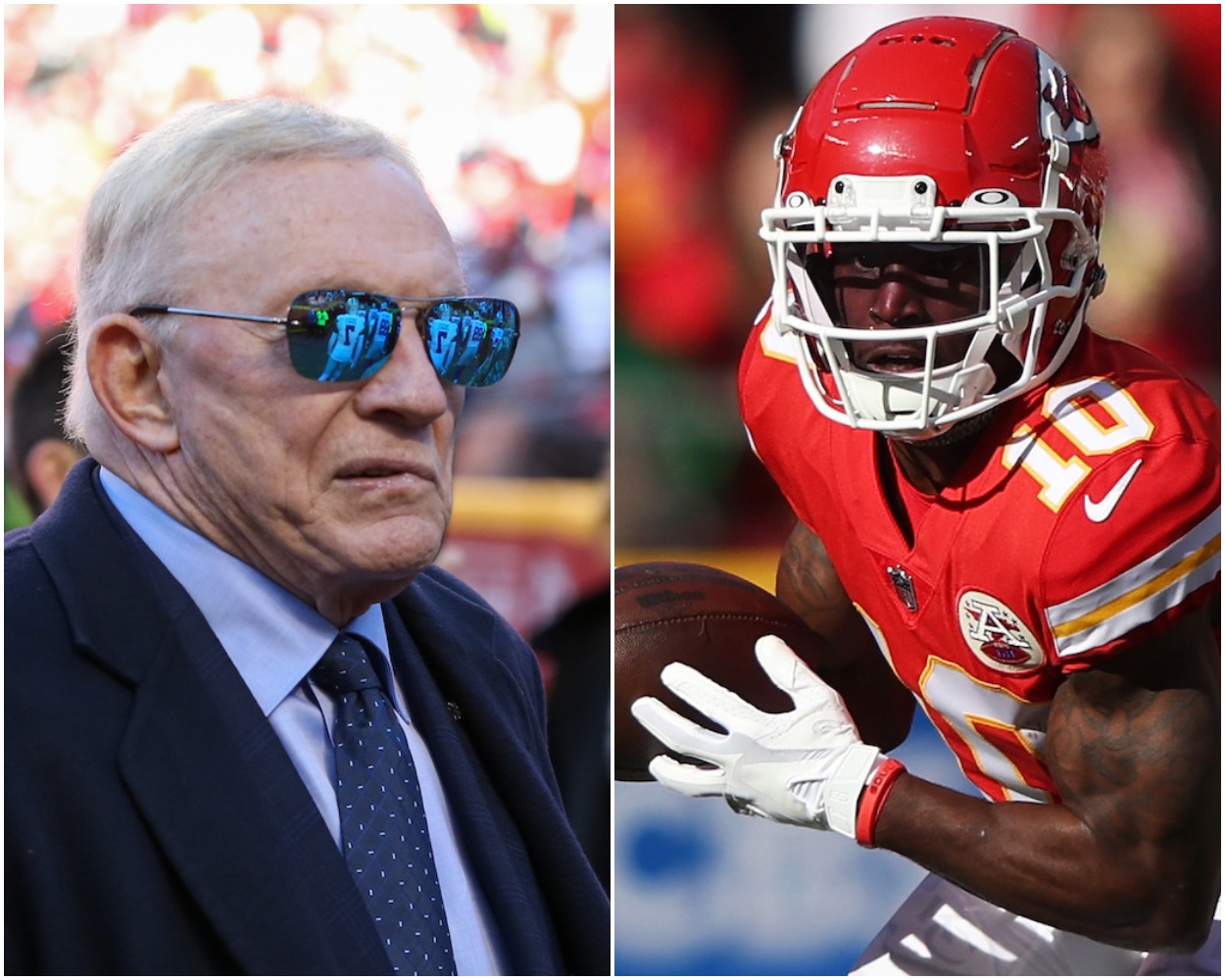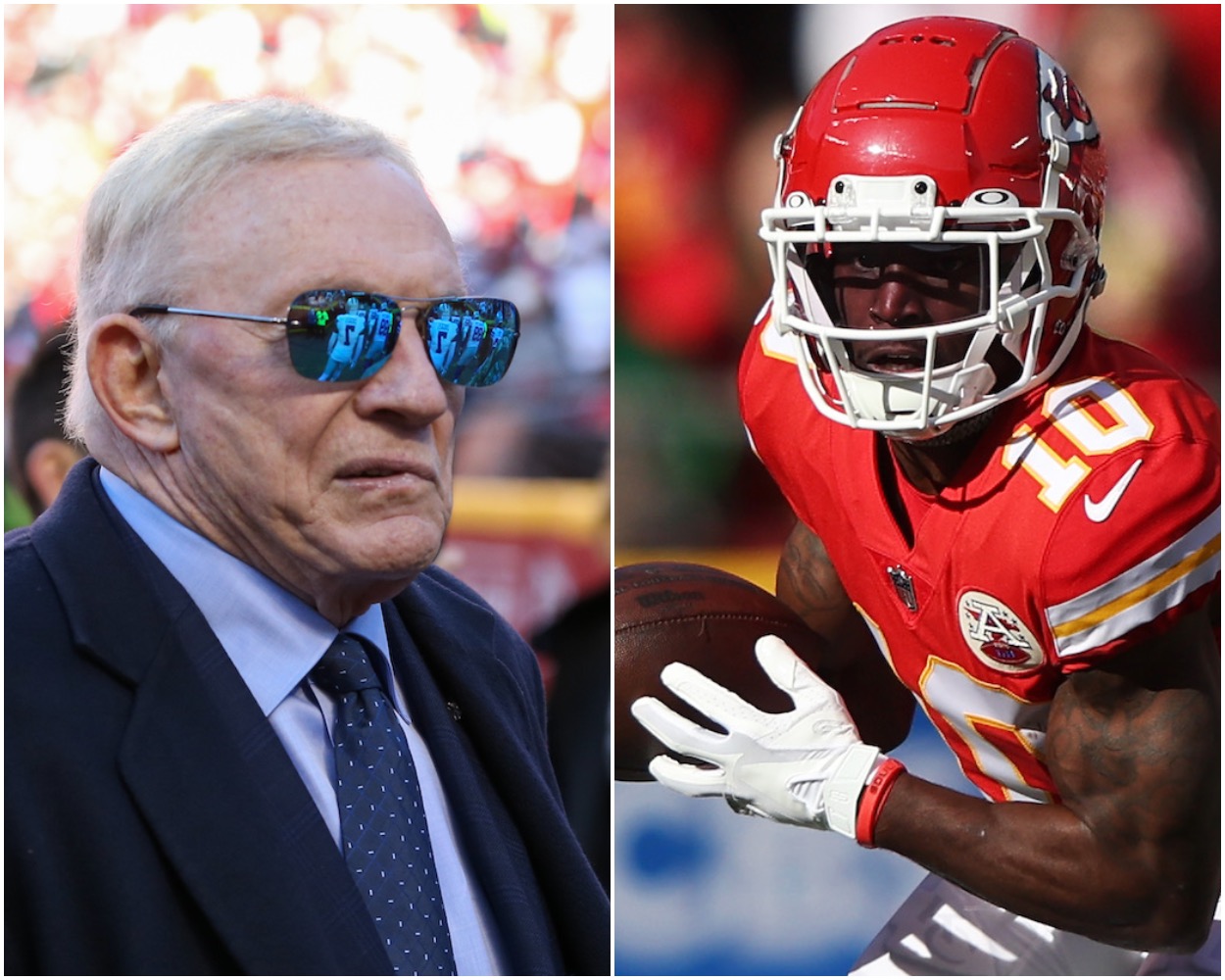 Jerry Jones likes being in the spotlight. It's why he's one of the most well-known owners in NFL history. However, it's undoubtedly hurting his ability to run a front office successfully.
The Cowboys' negotiations with Ezekiel Elliott and Dak Prescott, for example, were highly publicized. This led to fan and media pressure forcing Jones into handing out massive extensions that he likely regrets.
Now, you can add trading away a WR1 for a Day 3 pick to the list of bad moves.
Like Sportscasting on Facebook. Follow us on Twitter @sportscasting19