Cowboys QB Dak Prescott Faces a New Problem That Could Ruin His Entire Season
The Dallas Cowboys had a rough start to the 2020 season, losing their opening game to the Rams. While Dak Prescott played capably, he didn't dazzle. There were also signs of a potentially huge problem the Cowboys haven't had to contend with in the past. Based on one week of results, what's the issue Prescott could face that could ruin his entire season? 
Dak Prescott's numbers in Week 1
Prescott's line wasn't bad, especially for week one and no preseason. According to ESPN's box score, he went 25 for 39 with 266 yards passing and one touchdown. The score went to Ezekiel Elliott, who also 96 yards on the ground and another rushing touchdown. As usual, Prescott did a good job of protecting the football. He didn't fumble or throw any interceptions, a trait he's only improved on as he's gained experience in the league. 
Overall, he threw for 14 first downs with 5.8 yards per pass. That means that generally speaking, Prescott was taking what the defense gave him as opposed to forcing lots of long throws downfield. It also could be indicative of a more troubling trend (more on that below).
Prescott got a solid mix of receivers involved, completing passes to seven different Dallas pass catchers. Number one receiver Amari Cooper had 10 catches for 81 yards, while rookie Ceedee Lamb performed admirably in his debut, catching five passes for 59 yards. 
What caused issues for Dak Prescott in the opening game? 
One major issue for the Cowboys as a whole was a late-game offensive pass interference call on Michael Gallup that negated a long gain downfield. This cost Dallas the chance to tie. The call looked like it could have gone either way. There was contact between players, but it seemed like it was mutual rather than one player committing interference. Either way, Dallas came up short to the tune of 20-17. 
Prescott also faced major pressure from a rather adept LA pass rush. The Rams sacked him three times for a loss of 22 yards. Three sacks may not seem like a lot, but that's an average of more than seven yards lost per sack. Their talented defensive front also pressured him plenty.
There's reason to believe these sacks could be the sign of a growing problem Dallas may have to deal with. It's a problem they haven't faced as much in the past. 
Prescott's new problem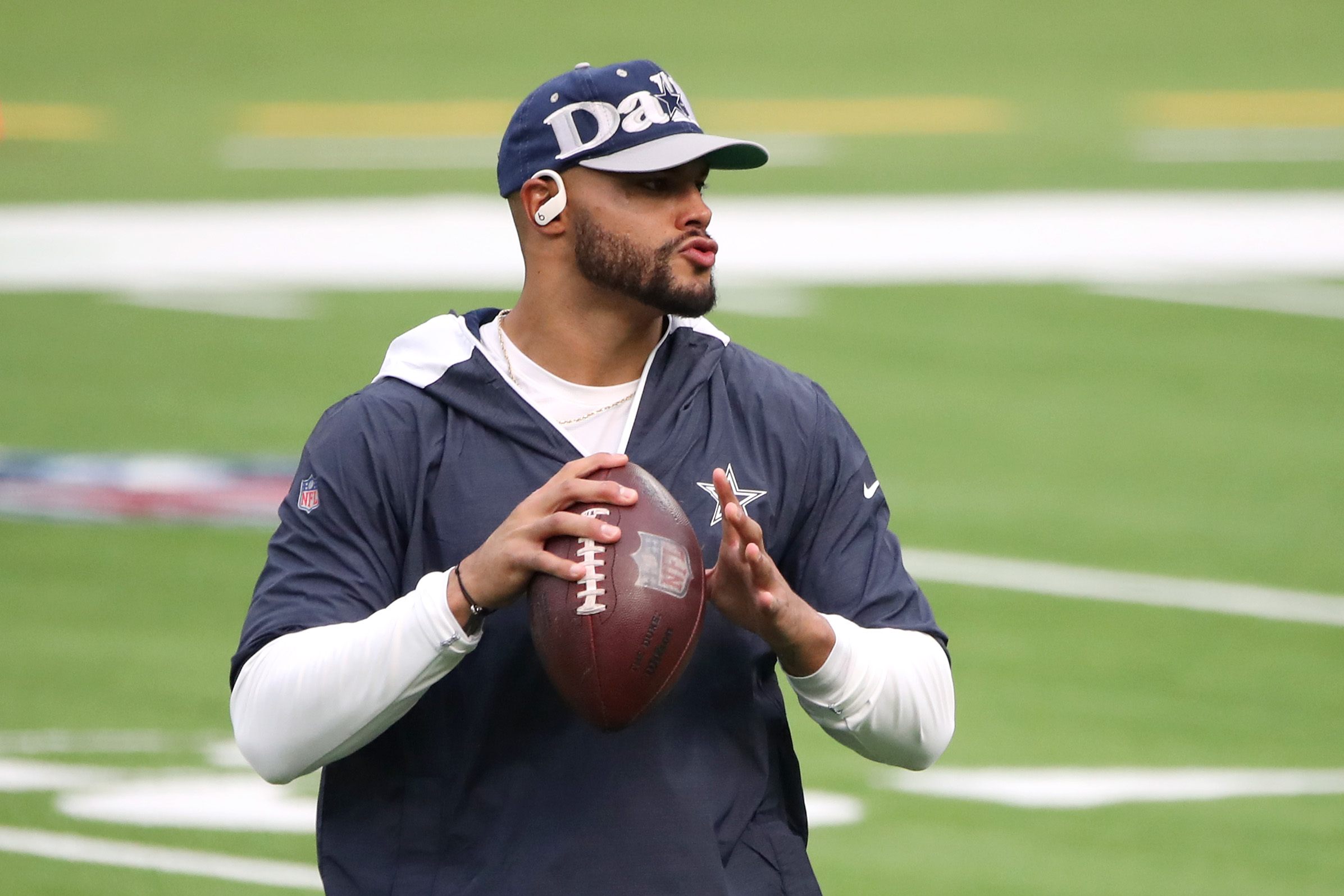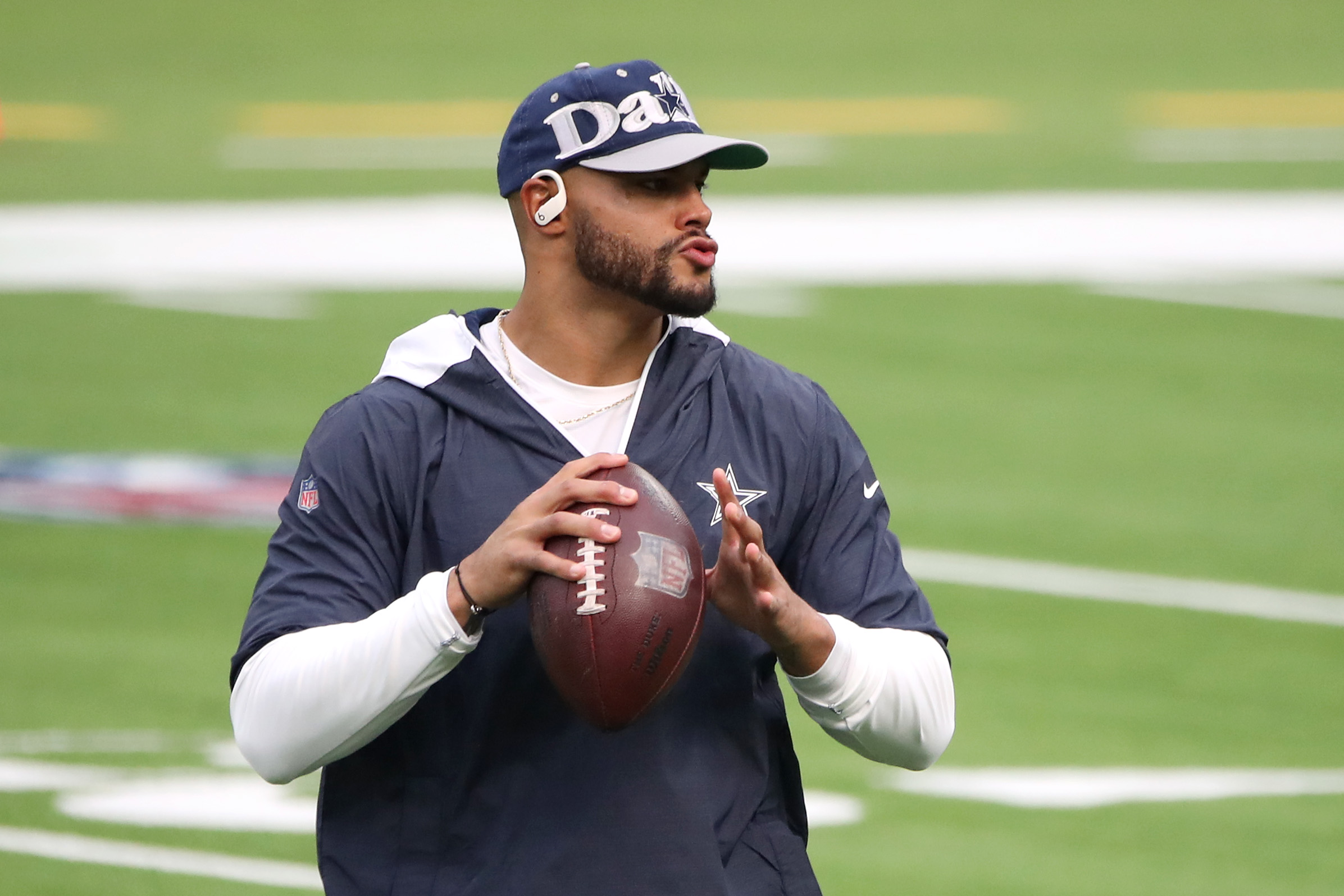 Over the past few seasons, Dallas has had plenty of bright spots, especially on offense. But Prescott and Elliott's performances have been facilitated by the true strength of their offense: its offensive line. They create daylight for Elliott and give Prescott time behind the line of scrimmage to complete passes. 
Following their loss, Yahoo Sports analyzed what may be the start of a disturbing trend for Dallas. They pointed out that while Cooper did have 81 yards, he had to spread it out over 10 catches. Cooper was also targeted 14 times. It seemed like Prescott may have been forcing passes into him under less-than-ideal circumstances after not having enough time in the pocket. 
Dallas lost longtime center Travis Frederick to retirement while right tackle La'El Collins is on injured reserve. Collins' understudy, the underwhelming Cameron Erving, left the game Sunday night with an injury. It's appearing as if a unit that has long been a source of strength for Dallas may be showing signs of noticeable wear.
There's no doubt that the Rams have an intimidating pass rush, but you'd expect a better result from the Cowboys' offensive line. If they can't tighten up in the coming weeks, Prescott could have a tough year on his hands.