Cowboys RB Ezekiel Elliott Isn't Washed Up According to These Stats
With the fourth overall pick in 2016, the Cowboys selected Ezekiel Elliott. Coming from a family of athletes, he immediately broke out in Dallas. A dark horse to win the MVP award, Elliott eventually had to settle for watching his teammate Dak Prescott take home the Rookie of the Year award.
But Prescott and Elliott worked together in the Dallas backfield; three seasons later they're as scary as ever. Unfortunately, Elliott seems to have cooled off during the 2019 season. Is he washed up or should critics give him a break?
The Cowboys' 2019 dip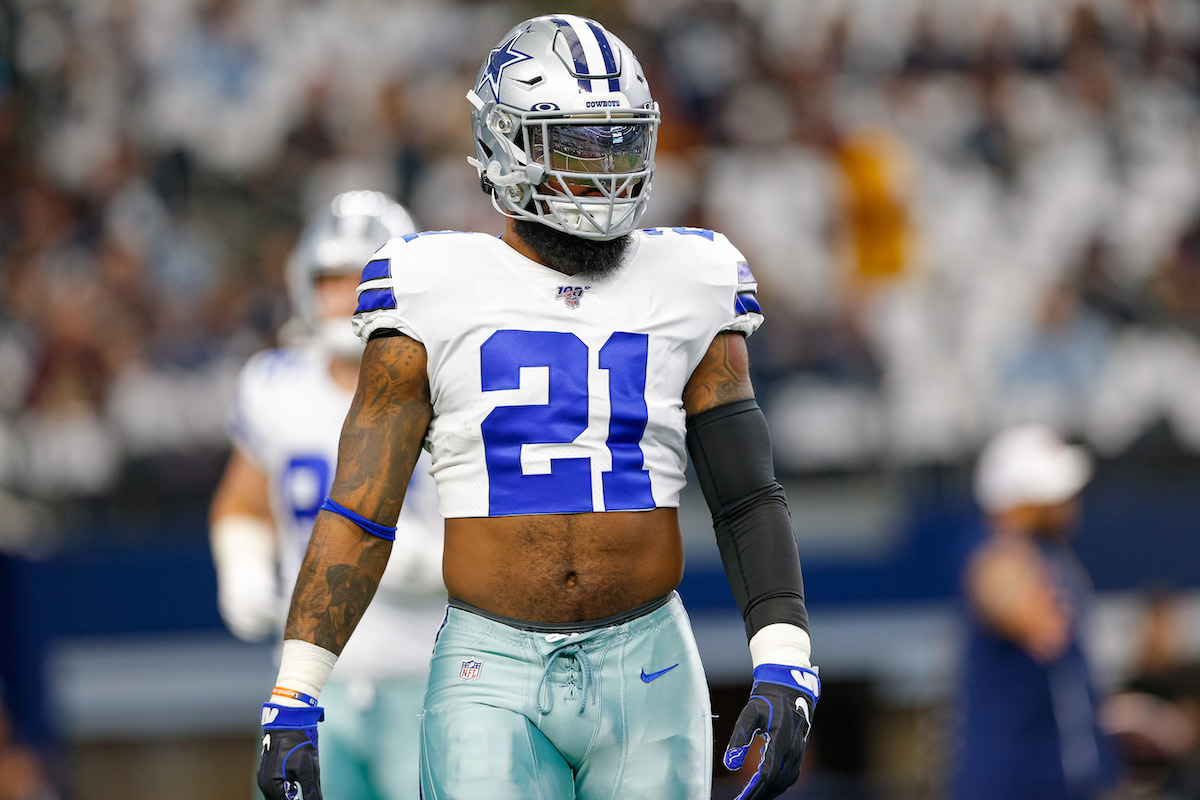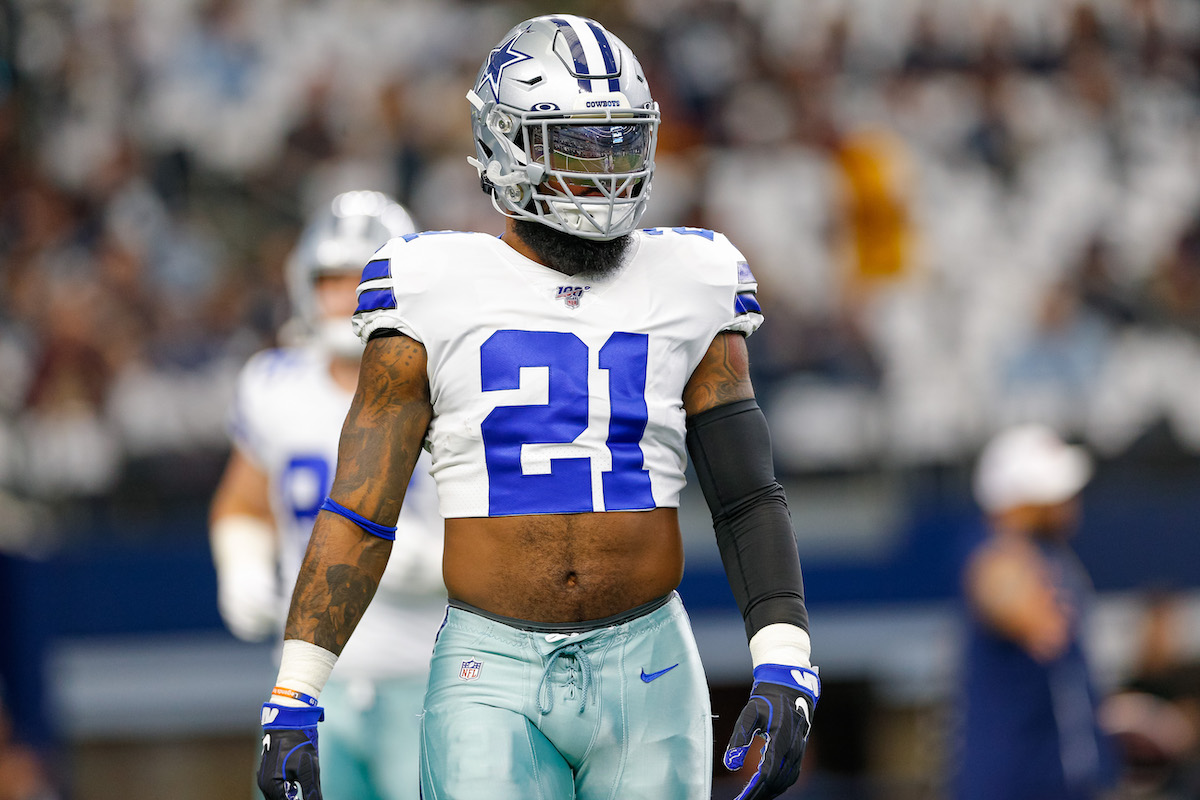 A team's record doesn't tell the whole story. The 2019 Cowboys finished 8-8 and missed the playoffs. But what did they do during the regular season? The Football-Reference page for their 2019 season breaks down the staggering numbers, and Elliott was at the heart of the team's accomplishments.
In total yards, the Cowboys led the league. They averaged 431.5 yards per game, leaving the Ravens and Buccaneers behind at 414.8 and 397.9, respectively. With Lamar Jackson under center, the Ravens beat Dallas in rushing yards specifically. However, 420 of Elliott's yards came in the air as he proved he could contribute to the team there too.
Elliott has even gone on record saying that the Super Bowl and playoffs are more important to him than the rushing title, which he won in 2016 and 2018. Additionally, he finished 10th in the year between, despite serving a six-game suspension.
Last year (2019) Elliott finished fourth. However, that fourth-place finish was behind three players with incredible years. Christian McCaffrey put up absurd numbers everywhere on the field, Nick Chubb broke out to give Cleveland hope for the future, and Derrick Henry very nearly went to the Super Bowl.
Where Ezekiel Elliott shined in 2019
Elliott is a player who's willing to sacrifice for the good of the team. In two of his four years, he won the rushing title. In two others, Elliott came close. Talking about his future in the league as if he isn't a threat to rush for 100 yards a game easily is absurd. Elliott has put in the work to make sure his O-line is willing to defend him.
Prescott threw for nearly 5000 yards in 2019. He's always a threat to heave the ball downfield, freeing up space for Elliott to work. Because Prescott focused on the air attack (successfully), it seems like Elliott fell behind. But that's a simplistic reading of the stats. Watching Elliott run for a single set of downs should clue fans into the fact that he's nowhere near washed up.
In 2019, the team played a more air-focused strategy. It was also the first time since Prescott and Elliott were drafted that the Cowboys didn't return a winning record. The coaching staff in Dallas will likely adjust 2020's strategy to take advantage of Elliott's incredible prowess, so it's not time to write the star RB off quite yet.
What the stats say about Elliott's future
"Ezekiel Elliott is washed up" is a great talking point, and it's a hot take that attracts a lot of attention. But no one worth listening to is honestly suggesting it. Elliott is the heart of today's Cowboys team and when he gets the opportunity, he shines.
With a coaching staff willing to put him first, Elliott could easily capture his third rushing title in five years. Elliott is (barely!) 25 years old, and still has at least half a decade of top-level production ahead. The Cowboys have shown that they're willing to pay to keep him — it's time to turn him loose.