The Cowboys Are Receiving Last-Second Reinforcements Against the Vikings, Which Takes Immense Pressure off a Hobbled Dak Prescott
The Dallas Cowboys are off to a fiery 5-1 start this season, and their revamped defense deserves a ton of credit for making it happen. While Dak Prescott's MVP-like play is the main talking point in Dallas, the team's defense continues to improve week after week.
Hiring former Atlanta Falcons head coach Dan Quinn to be their defensive coordinator undoubtedly helped. However, the Cowboys invested a ton of draft capital into defensive players the past two seasons and are finally reaping the rewards. Second-year cornerback Trevon Diggs and rookie linebacker Micah Parsons are playing like legitimate stars for Dallas.
With the Cowboys looking to grab their sixth straight victory, their new-look defense is expecting to bring in even further reinforcements.
Rookie CB Kelvin Joseph is back for the Cowboys
A former LSU and Kentucky corner in college, Kelvin Joseph was another marquee defensive draft pick for the Cowboys. They selected him 44th overall this past spring, operating with the belief he could slide in next to Diggs as the Cowboys' CB duo of the future.
Joseph recorded four interceptions during his sophomore season at Kentucky. He's a major ballhawk, just like Diggs.
Despite the excitement that Dallas had for Joseph over the offseason, he, unfortunately, began the year on injured reserve. The Cowboys' defense has managed to thrive despite his absence. However, the expectation is that they'll only look better with their second-round pick in the lineup.
Joseph was officially activated before Dallas' Week 8 game, just in time for a crucial showdown with the Vikings' high-powered offense.
Will the Cowboys test Joseph during his debut?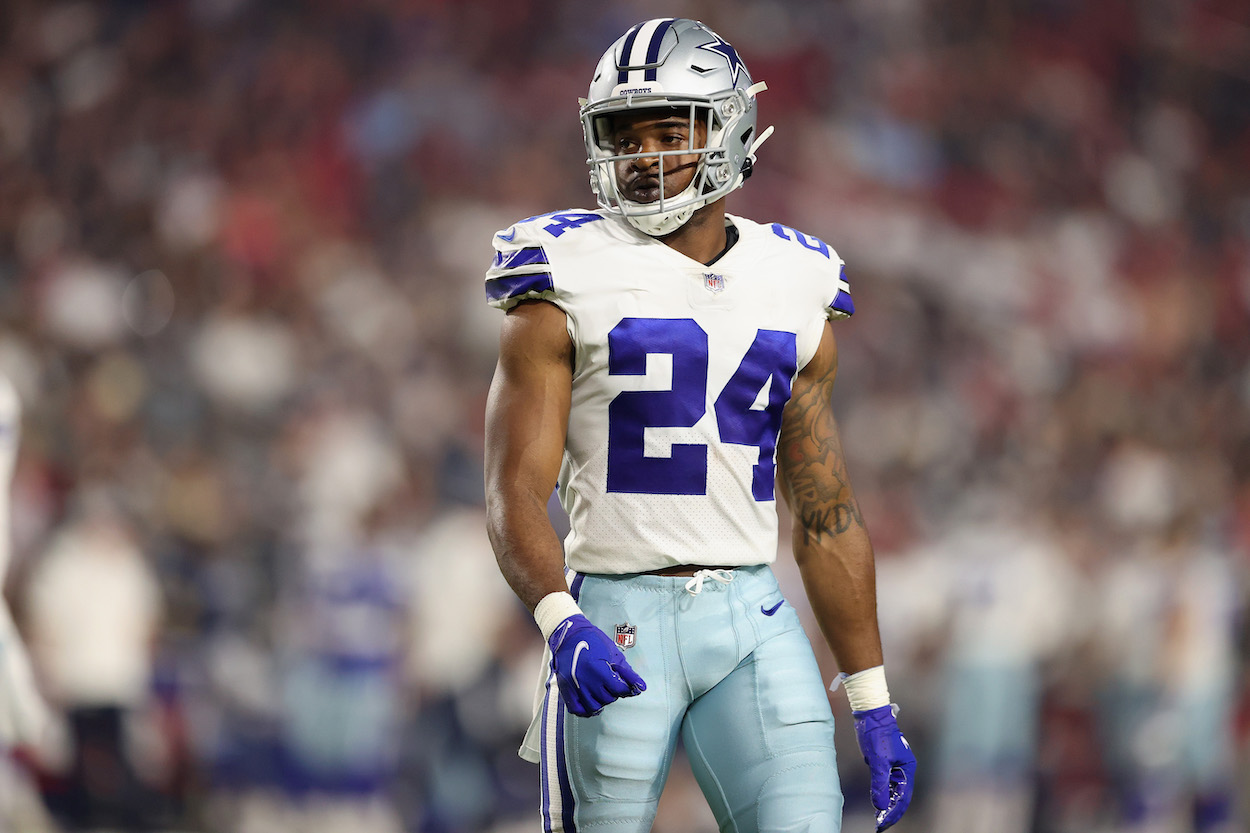 If there was ever an opponent to need extra cornerback depth against, it's the Vikings. Between Justin Jefferson and Adam Thielen, the Vikings have one of the best wide receiver duos in the NFL. Quarterback Kirk Cousins is also playing well. He's thrown 13 touchdowns compared to just two interceptions this season.
Anthony Brown and Jourdan Lewis have been the Cowboys' main starting corners alongside Diggs this year, and it's unlikely Dan Quinn will immediately bench one of them for a returning Joseph. However, it'll be interesting to see how often Joseph is allowed to rotate in.
A promising performance against Cousins, Jefferson, and Thielen would go a long way toward building his confidence.
Dak Prescott needs his defense
As things currently stand, Dak Prescott is a game-time decision for the Cowboys' Sunday Night Football game against the Vikings. Prescott suffered a calf injury during the team's Week 6 game and is still managing overall pain and soreness.
Common sense suggests Prescott will decide to tough it out and play. The Vikings are a major NFC opponent. This is definitely a game Dallas wants/needs to win.
If Prescott does play, he'll understandably be at less than 100%. This is where the team's revamped defense comes into play. Joseph, and the rest of the Dallas defense, need to step up and make life easier for their quarterback.
Prescott has done more than enough carrying the team the past few weeks. This looming game against Minnesota needs to be a day where he can sit back and relax a tad.
All stats courtesy of Sports Reference.
RELATED: An Unlikely Hero Saved the Packers' Secondary and Ruined the Cardinals' Undefeated Season