The Cowboys Suffered Another Heartbreaking Injury That Could Force Jerry Jones to Call a Division Rival for Help
The Dallas Cowboys pulled off the impossible during Week 8, beating the Minnesota Vikings with Cooper Rush at quarterback. The career backup exploded onto the scene with 325 passing yards and two touchdowns, guiding the Dak Prescott-less Cowboys to an improbable Sunday Night Football victory.
However, it wasn't all sunshine and rainbows for Dallas following the win. They lost another key member of their defense to injury.
Cowboys LB Jabril Cox injured his knee
A fourth-round pick out of LSU during the 2021 NFL Draft, linebacker Jabril Cox wasted little time establishing himself as an exciting piece on the Cowboys' young defense.
Cox was primarily used in a special teams role through the first few weeks of the season. However, with former Cowboys linebacker Jaylon Smith no longer on the roster and Cox slowly impressing with his athleticism and ball pursuit ability week after week, there was a quiet expectation that he would start seeing more defensive snaps moving forward.
Following Cox's knee injury during the Cowboys' Week 8 victory, that outcome is obviously no longer possible. The rookie linebacker is undergoing an MRI, with the expectation being that he suffered a torn ACL.
The Cowboys' defense has performed admirably well this season, primarily due to the breakouts of LB Micah Parsons and CB Trevon Diggs, and the addition of new defensive coordinator Dan Quinn. However, the injuries keep piling up in Dallas. Their LB core, in particular, is looking noticeably light.
Could Jerry Jones turn to a division rival for help?
The trade deadline is November 2. The time for Dallas to bring in external linebacker help is now. The Cowboys don't need to acquire a superstar or even a starting-caliber player for what it's worth. However, snagging a back-of-the-depth-chart player to fill Cox's special teams' snaps would be wise.
Depth is a huge piece of the puzzle. One more linebacker injury and the Cowboys will be wishing they fixed their backup LB position when they had the chance to do so.
This is where the Philadelphia Eagles come into the picture. To put things bluntly, the Eagles have one of the worst LB rooms in the league. However, they have two players who fit Dallas' need for an extra body.
Alex Singleton is a former UDFA, high motor player who brings a ton of energy to the table. The perfect type of player to designate to a special teams role. Eric Wilson is a former Vikings starter who's harshly regressed over the past two years. However, his veteran presence could help out a young Cowboys' defense.
Both players weren't featured during the Eagles' recent win over the Detroit Lions (Wilson was a healthy scratch), meaning they're both presumably available to be acquired via trade. The Cowboys could likely acquire either for a seventh-round pick.
The Cowboys need to stay aggressive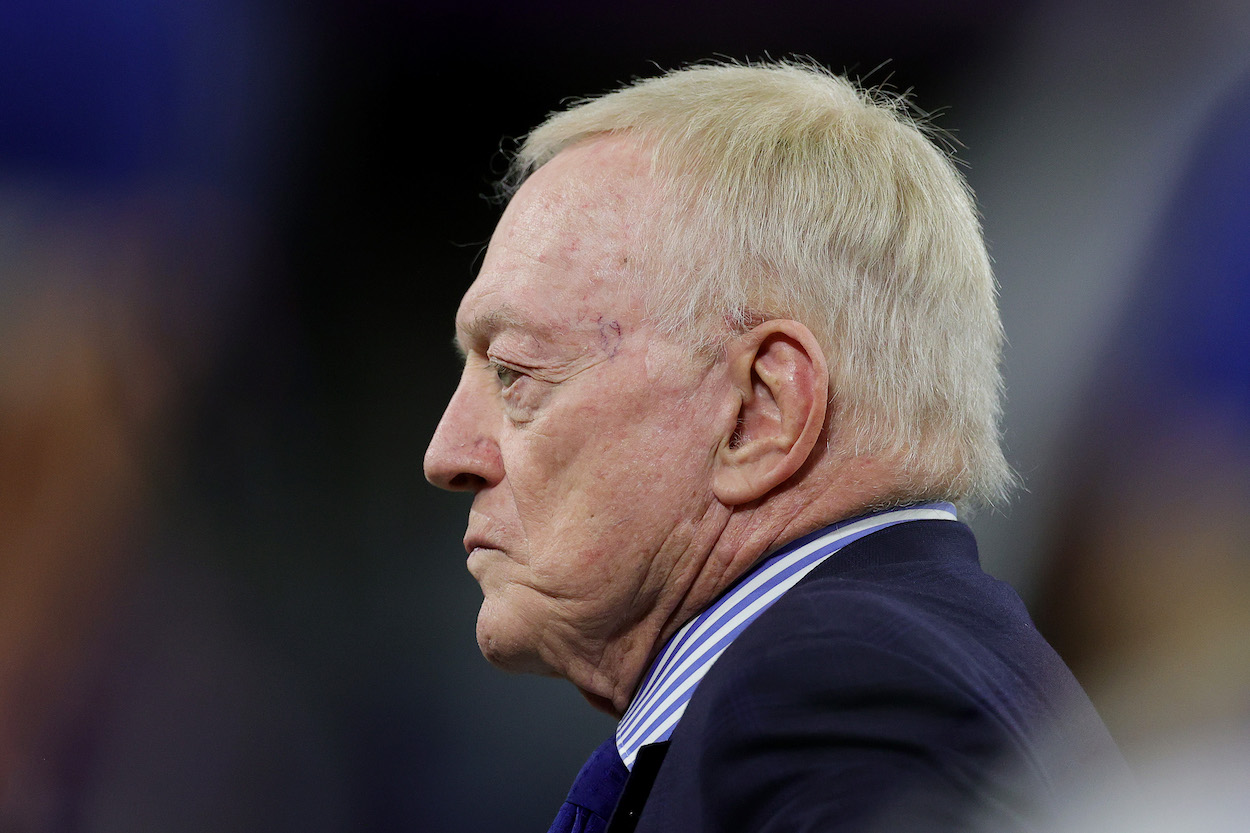 Trading with a division rival to acquire a special teams player may seem a tad overkill. After all, the Cowboys are 6-1. Who's to say they need to trade for anyone at this year's deadline?
In fact, now is the perfect time to add if you're the Cowboys. They're in firm control of the NFC East and have their eyes set on a playoff appearance. If they want to ensure their postseason is both long and fruitful, adding as much talent as humanly possible at the trade deadline needs to be a priority.
The Cowboys just proved they can win without their star quarterback in Dak Prescott. This is a good football team that can make a serious run at the Super Bowl, as long as they plug their roster holes.
It doesn't have to be with the Eagles, but Jerry Jones swinging a deal for some added LB help following Cox's injury needs to happen.
Like Sportscasting on Facebook. Follow us on Twitter @sportscasting19.
RELATED: The Eagles' Latest Crushing Injury Could Signal the End of an Era in Philadelphia