Cowboys vs. Buccaneers: 6 Players to Watch on Thursday Night Football
The 2021 NFL season is finally here. The defending Super Bowl champion Tampa Bay Buccaneers will match up against the Dallas Cowboys to kick off the season on Thursday Night Football. The game carries plenty of intrigue, featuring two of the most explosive offenses in the league. The Bucs are on a quest to repeat, while the Cowboys are looking to rebound from a disappointing 6-10 2020 campaign.
Here are six players to watch on Thursday Night Football.
Quarterback Dak Prescott, Cowboys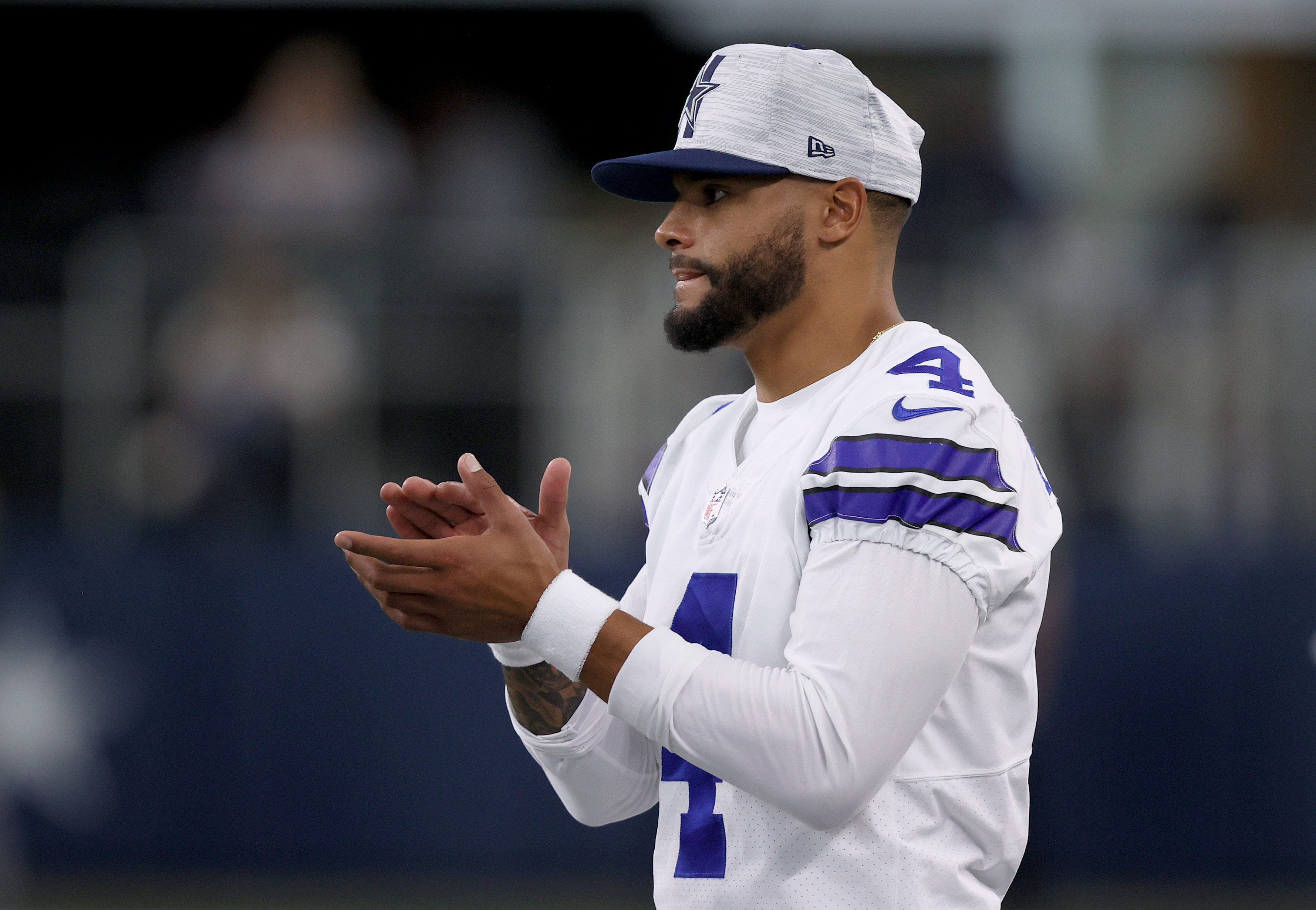 The spotlight will be shining bright on Dak Prescott. The 28-year-old is making his return to the field after his 2020 season was cut short by an ankle fracture. While there have been conflicting reports about Prescott's health, all signs point to him being full-go for Week 1.
After he missed most of 2021 and sat out the entire preseason, it's fair to expect some rust. It will be interesting to see which version of Prescott shows up. If he regains the form he displayed to open the 2021 season, this could be a game.
Cornerback Carlton Davis, Buccaneers
The Cowboys have a strong case for the best receiving corps in the NFL. Amari Cooper, CeeDee Lamb, and Michael Gallup will be featured heavily in 2021.
Carlton Davis is the leader of Tampa Bay's secondary and will be tasked with defending these explosive weapons. The Auburn product put together a solid 2020 season, recording 68 tackles, four interceptions, and 18 pass defenses. Still, Davis feels that he's not receiving the credit that he deserves, according to The Athletic. He will have the opportunity to prove how good he is right out of the gates.
Running back Ezekiel Elliott, Cowboys
Ezekiel Elliott is one of the biggest names in this game, but he was disappointing in 2020. He ran for 979 yards and six touchdowns in 15 games. Those are pedestrian numbers for a player of Zeke's caliber.
However, some of the regression can be attributed to Prescott's injury. The offense was a shell of itself with Andy Dalton under center. The three-time Pro Bowler is ready to rebound from the worst season of his career.
"I'm definitely excited to start a new chapter and redeem myself from last year," said Elliott, per the Dallas Cowboys team website.
Safety Mike Edwards, Buccaneers
The Buccaneers will be missing an essential piece of their defense on Thursday Night Football. Safety Jordan Whitehead will miss the game as he's been dealing with a hamstring injury. Third-year safety Mike Edwards will get the start.
The former Kentucky Wildcat has made seven NFL starts, and he appeared in all 20 games during the 2021 season, including the playoffs. While Tampa Bay will miss Whitehead, the team seems to have the utmost confidence in Edwards. As mentioned previously, the secondary will have its work cut out for it all game.
Linebacker Micah Parsons, Cowboys
Micah Parsons looked excellent in preseason action. Many believed the Cowboys would select a cornerback with their first-round pick. However, they opted for the Penn State linebacker.
In a small sample size, Parsons has already shown why this pick should pan out.
The Harrisburg, Pennsylvania, native is an elite athlete and flies from sideline to sideline. Dallas will be counting on him to make big plays in 2021. The Cowboys defense was porous in the 2020 season, and defensive coordinator Dan Quinn hopes to turn things around. Parsons could be a game-changer.
Wide receiver Antonio Brown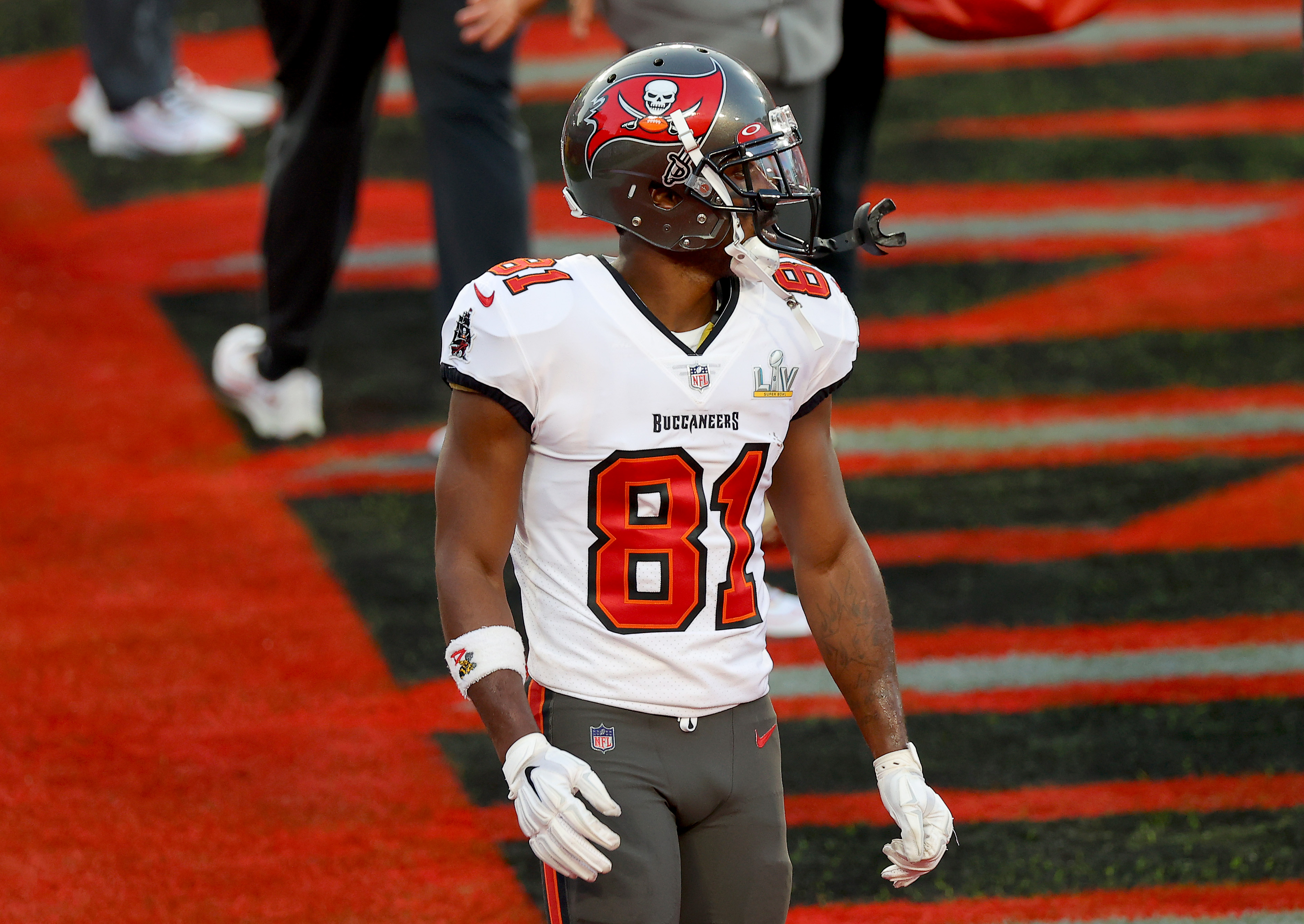 After unsuccessful stops in Las Vegas and New England, Antonio Brown seems to have found a home in Tampa Bay.
During nine seasons with the Pittsburgh Steelers, he was one of the best wide receivers in football. After some off-field transgressions, it was unclear if the All-Pro wideout would play in the NFL again. He expressed interest in playing with Tom Brady, and the Buccaneers welcomed him with open arms.
Brown proved last year that he still has talent. He appeared in eight games and caught 45 passes for 483 yards and four touchdowns.
All statistics courtesy of Pro Football Reference.