Cowboys WR CeeDee Lamb Takes Subtle Shot at OC Kellen Moore During Honest Interview
Despite finishing the year with 12 wins and one of the best-performing offenses, the Dallas Cowboys ultimately walked away from the 2021 NFL season disappointed and embarrassed. Despite playing at home, they lost their Wild Card Round matchup with the San Francisco 49ers.
It was an extremely frustrating season for Dallas, especially considering the cap nightmare the team is set to enter in the offseason.
Thus far, most of the blame has been placed on head coach Mike McCarthy. However, when speaking about the Cowboys' season in its totality, wide receiver CeeDee Lamb seemingly threw some shade at offensive coordinator Kellen Moore.
CeeDee Lamb took a subtle shot at Cowboys OC Kellen Moore
Speaking with Pro Football Talk during the leadup to Super Bowl Weekend, Lamb discussed some of the offensive struggles Dallas faced halfway through the season. The Cowboys started the year off red hot on offense before running into some hurdles. These struggles could have played a role in Dallas choking away their home playoff game.
"I just feel like we got away from what we originally started the first 7-8 games," Cooper said. "When we popped out 6-1, we were very aggressive … I felt like in the middle of the season we slightly got away from it."
It's done extremely indirectly, but it's reasonable to assume these comments are directed at offensive coordinator Kellen Moore. He's the guy calling offensive plays in Dallas, and he's primarily been deemed an offensive guru of sorts due to his young age and rapid ascent to play-calling duties.
However, despite his already impressive resume, it appears not all was well in Dallas this past season. Veteran WR Amari Cooper is another Cowboys player who expressed frustration with the play-calling during the season (lack of targets).
Why did Kellen Moore alter his play-calling?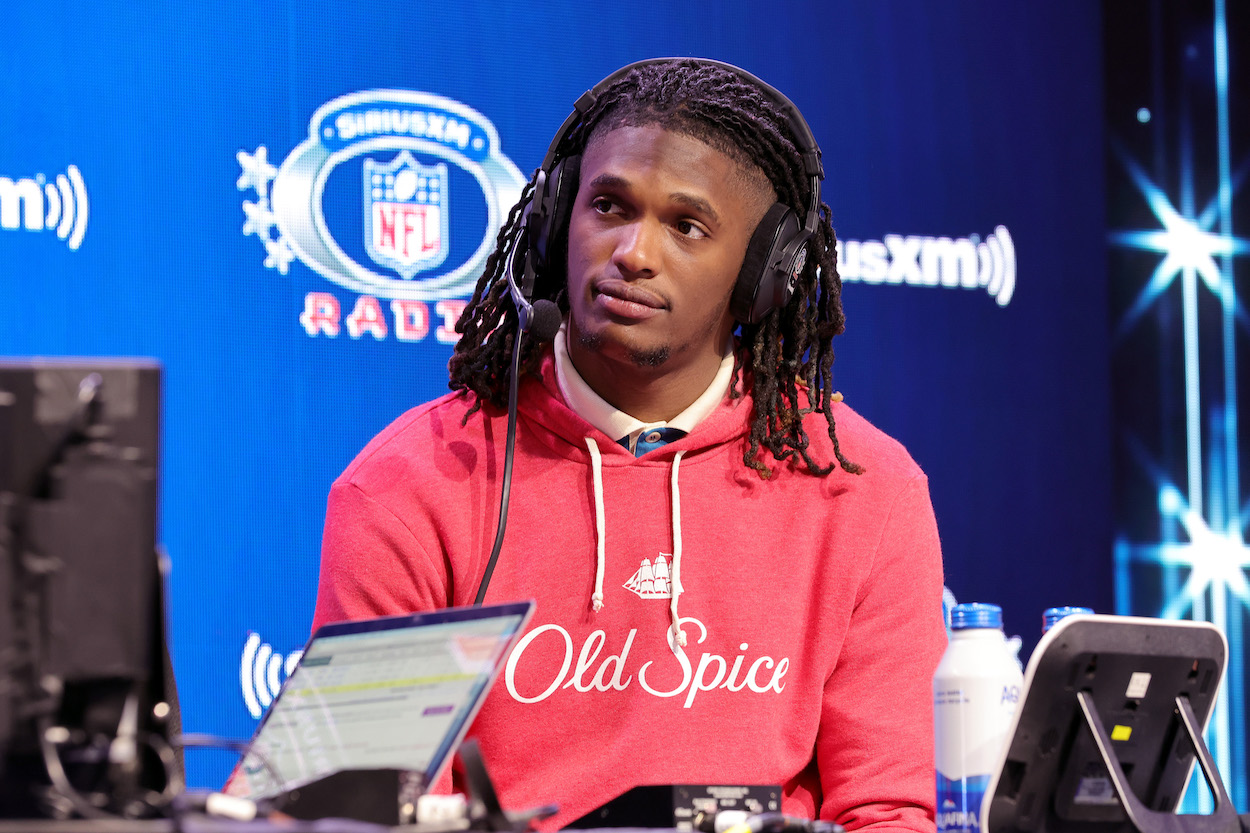 From the outside looking in, it's challenging to deem what exactly caused Moore to alter his play-calling halfway through the season. It could've been due to Dak Prescott and Ezekiel Elliott battling injuries, or it could have been Moore simply experimenting with the playbook in a manner that he shouldn't have.
Either way, Lamb stating the team got away from what was working is undoubtedly concerning. Moore's only job responsibility is to make sure the offensive is cooking with gas.
How the Cowboys lost their playoff game only adds more fuel to the fire. The last-second quarterback draw play with no timeouts remaining is something analysts are still scratching their heads over. One can only assume Moore is the one who called that play into Prescott.
What next for the Kellen Moore and the Cowboys?
Moore was a hot head coaching candidate this past offseason. However, he ultimately failed to land a gig. This means he'll be returning to Dallas for his fourth year as offensive coordinator.
Despite Lamb's comments, this is a good thing. Continuity on a coaching staff is very important in the NFL. However, it's worth wondering if Moore's status with Dallas isn't as secure as it was a year ago.
Cowboys owner Jerry Jones is desperate for a Super Bowl, and he'll eventually start asking Moore tough questions if the offense can't return to its elite form.
Like Sportscasting on Facebook. Follow us on Twitter @sportscasting19.
RELATED: Cowboys Insider Claims 2 Big-Time Star Players Are Likely to Be Cut This Offseason