MLB: What Does Reliever Craig Kimbrel Bring to the Mound for the Chicago Cubs?
One of the stories of the first couple months of the baseball season was when free-agent closer Craig Kimbrel would sign a contract, and with which team. We now have the answer, as he has signed a three-year, $43 million with the Cubs. He provides the Cubs with a much-needed reliable arm to close out games. Before the signing, Cubs' relievers had blown 11 saves, which was the third-most in the majors at the time.

Why did it take Kimbrel so long to sign?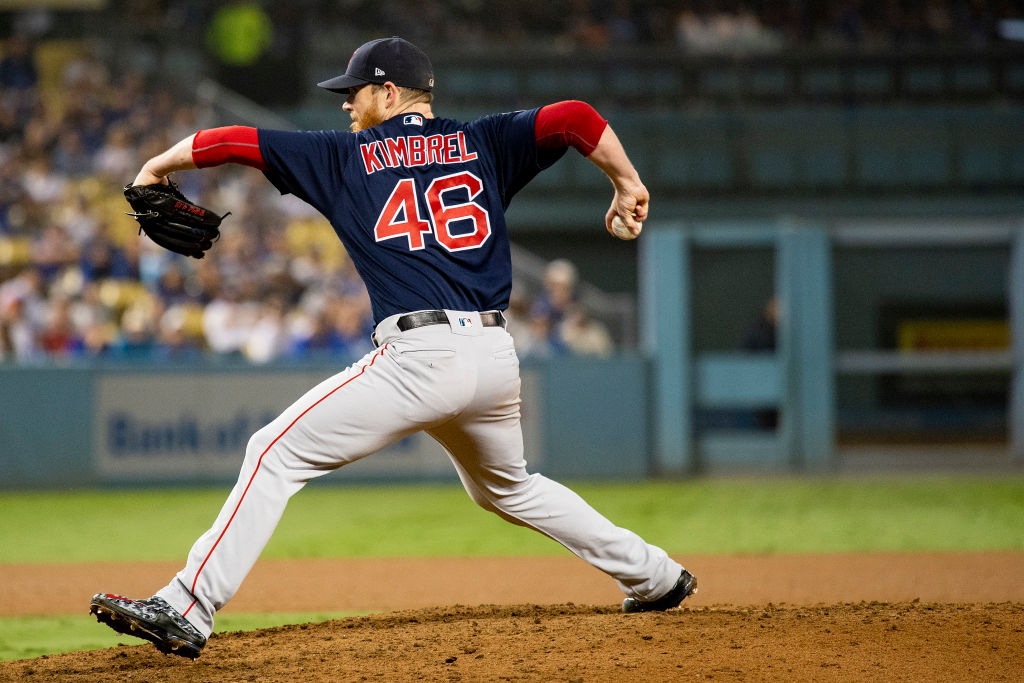 The Red Sox, Kimbrel's most recent team, offered him a qualifying offer after last season, which would have given him $17.9 million to play for Boston again in 2019. Kimbrel declined that offer because he wanted to become a free agent and go after a multi-year contract. Turning down the qualifying offer meant that draft-pick compensation was attached to Kimbrel, so if a team signed him before this year's amateur draft, they would have to give the Red Sox a compensatory draft pick. Teams don't like doing that now that draft picks are more valued than they were in the past.

By waiting until after the draft to ink Kimbrel to a contract, the Cubs don't need to give up the draft pick. That is why early June had been when people were expecting Kimbrel to sign for some time.
What does he bring to the Cubs?
Through their first 62 games, Cubs' relievers posted a 4.16 ERA with 12 blown saves out of 26 opportunities, meaning they've blown nearly half of their save chances through more than a third of the season. That type of bullpen performance may be enough to get the Cubs into the playoffs, but it'll be tough for them to win in October without a reliable pitcher to close out games.

Craig Kimbrel gives the Cubs a proven closer, who has shown signs of being an elite closer in his career. He has 1.91 ERA in his nine-year career, though he is coming off of a 2.74 ERA last season. But going to the Cubs brings him back to the National League (he began his career with the Cubs), which means he won't have to face designated hitters as often and may be facing more hitters coming off the bench.

What were the other teams in the Kimbrel sweepstakes?
Several were linked to Kimbrel since he turned down Boston's qualifying offer in the fall. The Braves were reportedly interested in a potential reunion with their former homegrown closer. The Twins, Brewers, Phillies, and Padres were all rumored to consider signing Kimbrel, and the Red Sox were also apparently interested in bringing him back.

All of those teams are at least in contention for playoff spots, so they were looking to add Kimbrel to help solidify their chances of making it to October and helping them make a deep postseason run.

When will Craig Kimbrel debut for the Cubs?
One problem with signing this late in the regular season is that Kimbrel has to get game-ready. He essentially has to go through the equivalent of spring training now in June, so he will start with a minor-league assignment before he joins the big-league roster.

That will likely take at least a few weeks, so there is a distinct possibility that Kimbrel won't make his Cubs debut until late June at the earliest. It's possible that the Cubs will wait until after the All-Star Game on July 9 to bring him up to the majors, but our guess is that Kimbrel should be up before the All-Star break.