NFL Legend Cris Carter Reveals the Truth About How a Lucrative Scheme Opened the Door to His Drug Usage
Cris Carter's well-documented drug usage began back in college. In fact, the NFL legend recently revealed how improper benefits played a major role in his introduction to cocaine.
Although he turned his life around with the Minnesota Vikings, 2013 Pro Football Hall of Fame inductee Cris Carter nearly watched his NFL career come to an end well before he established a reputation as one of the greatest receivers of all time. After all, the Philadelphia Eagles released him after three seasons, which raised major concerns about Carter's future in pro football.
Luckily for the Ohio native, moving to Minnesota put him on the path to success both on and off the field. Of course, part of his rebirth involved addressing the issue that led to his fallout in Philly.
As it turns out, Carter's drug usage began as a result of a lucrative scheme that put him in a different financial position than most college athletes.
Drugs and alcohol nearly derailed Cris Carter's career
Cris Carter entered the NFL in 1987 as a fourth-round supplemental draft pick by the Eagles.
Three years later, he lost his job.
Despite showing solid skills on the field, Carter surprisingly got released shortly before the beginning of the 1990 season. According to Don Banks of The Athletic, the Hall of Fame wideout "dealt with repeated bouts of drug and alcohol abuse" and failed three drug tests during his time with the team. As a result, coach Buddy Ryan elected to cut ties with a player who clearly had the talent to succeed on Sundays.
Minnesota claimed Carter on waivers, and the situation quickly turned around. The Vikings reportedly hired a drug and alcohol counselor to work independently with him, and Carter also benefitted from a change of scenery that allowed him to get away from friends and peers in Philadelphia.
"When we got him, (Carter) was struggling and the Vikings really got him the help he needed,'' retired NFL quarterback Rich Gannon told The Athletic. "It was a pretty good locker room where I think he got some good support. We knew he was a really talented player, and we knew right away we had something special."
Of course, Carter developed into one of the preeminent players at his position and racked up numbers across 12 seasons with the Vikings. By the time he retired from the league, the eight-time Pro Bowler had amassed 1,101 receptions for 13,899 yards and 130 touchdowns.
Despite his status as an all-time great, it's entirely fair to wonder how much better Carter could have been if drugs hadn't entered the equation. Then again, the true story behind his foray into that world shows the scary side of what can happen when young athletes have access to money.
The NFL legend reveals the truth about the lucrative scheme that led to his drug usage
Carter recently appeared on an episode of Untold Stories to discuss a few topics with Bleacher Report's Master Tesfatsion. After sharing his views on the NCAA implementing new name, image, and likeness (NIL) rules, the 55-year-old took the conversation in a different direction by discussing a controversial subject: improper benefits.
Unfortunately for Carter, a lucrative scheme orchestrated by former sports agents Lloyd Boom and Norby Walters eventually opened the door for his drug usage.
"I think they gave me $15,000. I remember picking them up in Columbus, that's where we signed the contract like that next week," he recalled. "I can't remember if I'm driving or if I'm in the back. I'm counting the money. It was all hundreds. I think I got $10,000 to sign and $5,000 later on. Also, I got a car and I got $500 a month that they Western Unioned."
With extra spending power thanks to a deal that directly violated NCAA rules, Carter admitted it put him in a position to try other drugs.
"The things I was doing, it just allowed me to do more of it" he explained. "We were just smoking weed, just a little bit. And that's just when cocaine, people started smoking it, rocking it up. And people had just started putting it in marijuana. A guy at a party had put one in a cigarette, and when he did that it was like a shot went off in my head. I had never experienced anything like that."
Carter further added, "That was my first time ever experiencing crack cocaine. It blew my mind. Unfortunately, that started when I was at Ohio State."
The sure-handed wideout still produced at a high level in college, which even seemed to surprise him. Still, there's no doubt accessing drugs became much easier due to the improper benefits he received.
Did Carter expose a potential flaw with the new NIL system?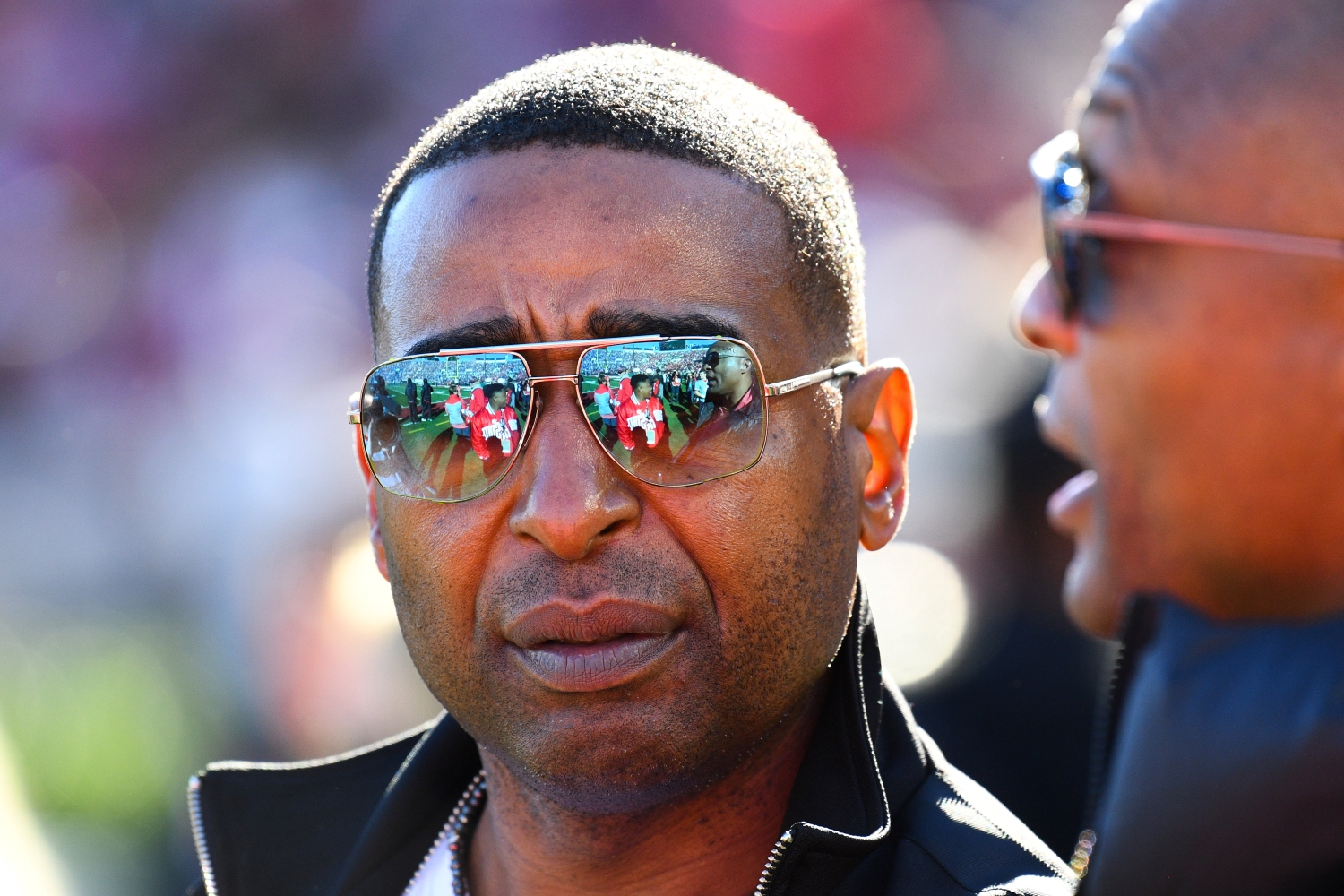 Carter's story should serve as a cautionary tale about the potential pitfalls of college athletes receiving improper benefits. Sure, that money could go toward food, housing, or other expenses. But it's just as easy to spend that extra cash on alcohol or drugs, too.
And that's what makes the new NIL rules a bit concerning.
If star athletes at major universities continue to sign endorsement deals and increase their spending power at such a young age, could that lead to a situation similar to Carter's? We live in a social media-driven society that emphasizes the "fast life" and flaunting wealth. With athletes now in a position to capitalize on their brand, it's entirely possible that having more fame and fortune could backfire.
Ultimately, Cris Carter deserves tremendous credit for revealing the truth about his own dealings with drugs and how he got introduced to them. Hopefully his experience and honesty hit home and inspire amateur athletes to stay on the right path to achieve their own dreams.
All statistics courtesy of Pro Football Reference.