Cris Collinsworth Recently Made Some Bold Comments About His Former Team
Many NFL fans know Cris Collinsworth for being one of the announcers on Sunday Night Football. However, before his broadcasting days, Collinsworth was a star for the Cincinnati Bengals. In fact, he even helped the Bengals make two Super Bowl appearances.
Cincinnati has not been nearly as good since the days that Collinsworth played for them. That, however, didn't keep him from recently making some strong comments about his former team.
Cris Collinsworth was a star for the Cincinnati Bengals
RELATED: Jim Nantz Proved He Is Not Just a Broadcaster by Acting in a Popular TV Series
Before becoming an announcer on NBC, Collinsworth had an excellent career at wide receiver for the Cincinnati Bengals.
After going to the Bengals in the second round of the 1981 NFL draft, Collinsworth had an excellent rookie season. He caught 67 passes for 1,009 yards and eight touchdowns, which helped him earn Pro Bowl honors. The Bengals were also an excellent team that season, as they went 12-4 and reached the Super Bowl before losing to the San Francisco 49ers.
Collinsworth then continued to excel for the Bengals over the next five seasons. He earned his second Pro Bowl selection in 1982 and then made a third consecutive Pro Bowl in 1983. During the 1983 season, he caught 66 passes for 1,130 yards and five touchdowns. He ultimately had four seasons with 1,000 or more receiving yards.
While the Bengals had a ton of success in Collinsworth's rookie season, they only made the playoffs one more time with him until his final season in the league in 1988. They ultimately reached the Super Bowl again that year, too, but lost to the 49ers again.
For his career, Collinsworth caught 417 passes for 6,698 yards and 36 touchdowns.
He made some strong comments about his former team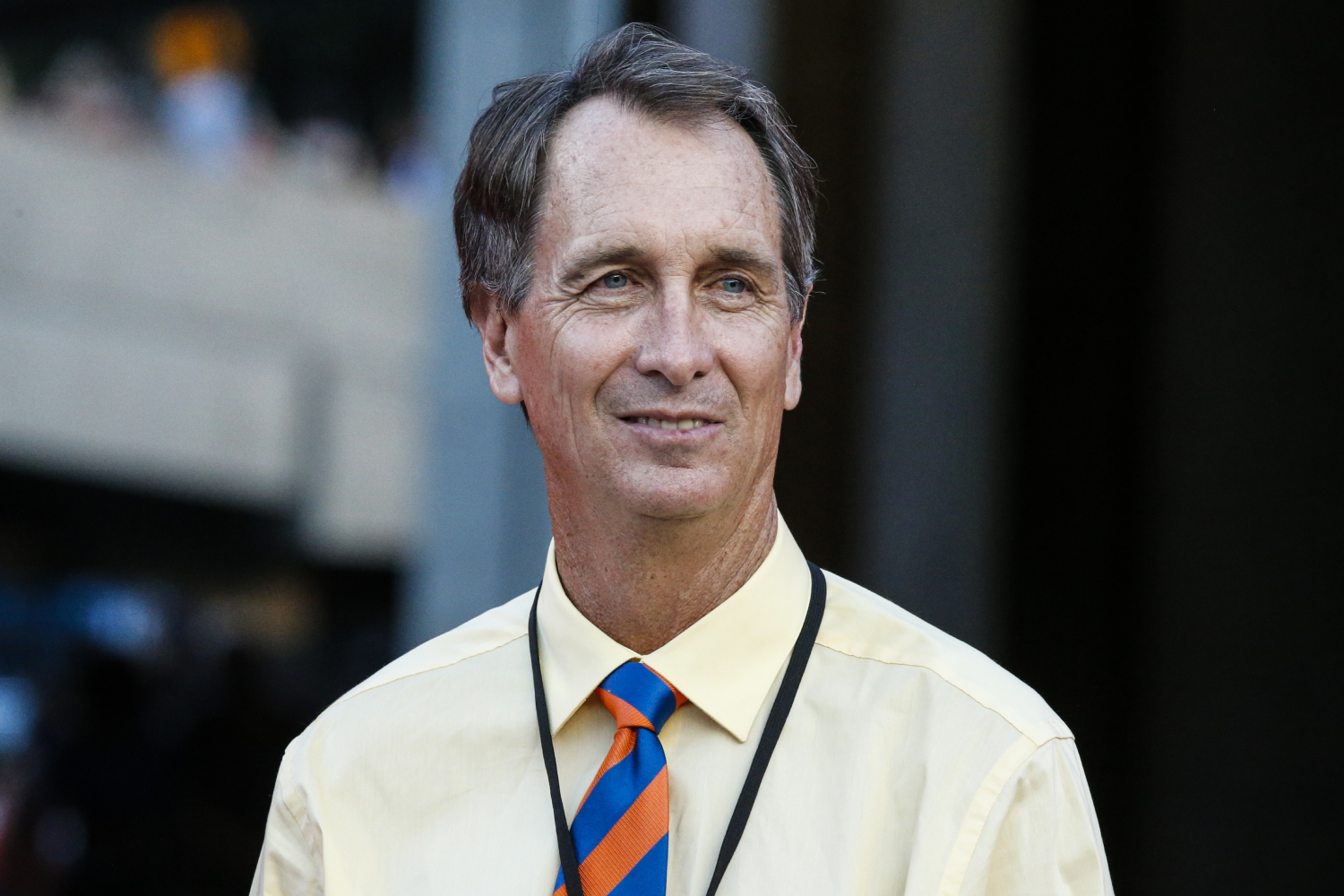 RELATED: Cris Collinsworth Once Proposed a Strict Rule To Help the NFL Cut Down on Its Big Problem
The Bengals have been one of the worst teams in the NFL each of the last three seasons. They even only won two games in 2019. However, 2020 No. 1 overall pick Joe Burrow has given Bengals fans a lot of hope.
Due to Burrow's strong play in 2020, Collinsworth recently had some bold comments about his former team.
"I love the fact that A, he's from Ohio. B, he's given Bengals fans a new form of hope," Collinsworth said on the Bengals Booth Podcast, according to Sports Illustrated. "I mean a hope that not just will they be good again, but they have the chance to be great again and they have a chance to win a Super Bowl."
Woah, a Super Bowl in Cincinnati? The Bengals have not been to a Super Bowl since that 1988 season, and they have never won one. They also haven't even won a playoff game since the 1990 season and have missed the playoffs each of the last five seasons. Collinsworth's comments just prove that he has that much faith in Burrow.
He continued to give Burrow a ton of praise, too.
"I just love his demeanor," he said, according to Sports Illustrated. "I loved the way that he carried himself from the first day that he came to Cincinnati. He was all business all the time and I think at the quarterback position you really need someone with that level of buy in right from the start because then the guys around him start thinking 'if that rookie quarterback's gonna study that hard I better start getting into my playbook here a little bit too.' I think that he represents sort of the work ethic of Cincinnati in a way that really makes us all proud."
Can Joe Burrow win a Super Bowl with the Cincinnati Bengals?
RELATED: Cris Collinsworth's Son Is Following in His Dad's Footsteps
Before going down with a season-ending injury in Week 11, Burrow proved to have a ton of potential as an NFL quarterback. He threw for 2,688 yards, 13 touchdowns, and five interceptions in nine games and part of another.
So, can the Bengals win a Super Bowl with him? Maybe, but not anytime soon. They do have some weapons around him in Tyler Boyd, Tee Higgins, and Joe Mixon. However, they need to improve that offensive line as that poor play up front was a big reason why Burrow got hurt. In those 10 games he appeared in, Burrow got sacked 32 times.
It's also hard to imagine them winning a Super Bowl when Patrick Mahomes is just one year older than Burrow. Getting past the Kansas City Chiefs will be a pretty hard thing to do.
Joe Burrow has a ton of talent and can have a ton of success with the Bengals. Can he win a Super Bowl with them, though? Well, Cris Collinsworth appears to think so.
Stats courtesy of Pro Football Reference