Cristiano Ronaldo's Biggest Opponent Since His Return to Manchester Lived Behind His Multimillion-Dollar Mansion
To much fanfare, Cristiano Ronaldo is a Manchester United player for the second time. Supporters have mostly greeted the move with excitement, happy to see him return to the club as a living legend. The growing pains on the field are expected, but CR7's frustration with finding a new home is more surprising.
The reason Ronaldo and his family moved to a second home in their new area. This speaks to the specific problems that come with the soccer star's inescapable fame and his maniacal dedication to fitness.   
Cristiano Ronaldo returns to the club that nurtured his superstardom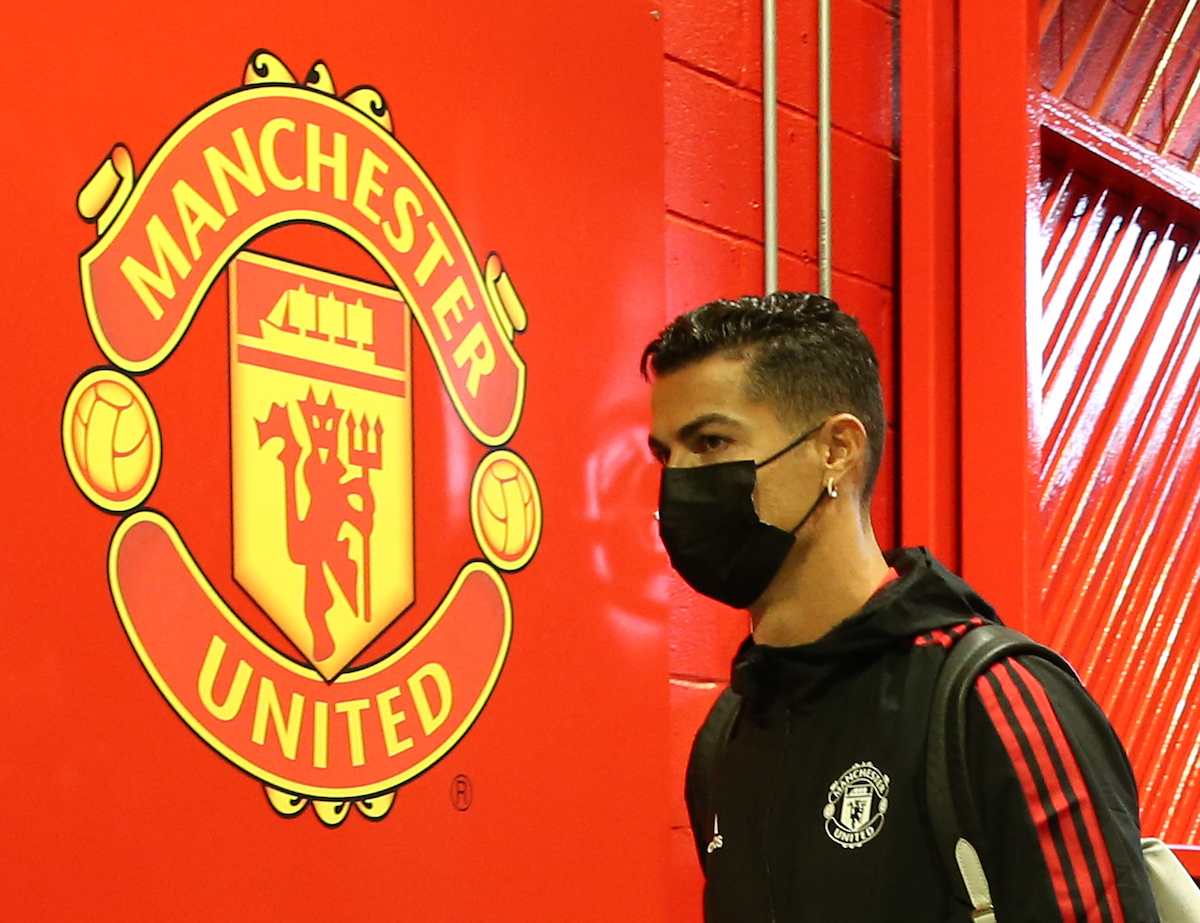 Despite spending much of the summer knocking down rumors about a potential exit from Italian giants Juventus, the Portuguese forward was clearly not happy about his situation with his former club. Juventus brought him in three years ago to win them its first Champions League title since 1996. But the team was upset by smaller clubs each year he was on the team.
With the pandemic shredding the finances of nearly every club in soccer, Juventus was incentivized to get his reported $36 million a year salary off the books, as Fansided reports. There was an argument that giving that much money to one player hurt the rest of the team. For his part, Ronaldo, who scored 81 goals in 98 games in Italy, didn't see a team capable of fulfilling his ambitions. So both parties set about orchestrating a move. 
United's crosstown rival, Manchester City, is backed by the wealth of the Abu Dhabi Royal Family and needed a goalscorer. They were the initial favorites to sign Ronaldo. But his former club intervened and re-signed the player who won the FIFA World Player of the Year award in his first stint with them.
On a personal level, Ronaldo has hit the ground running with three goals in three games. But the team lost two of those games. Speculation over the future of manager Ole Gunnar Solskjær increased for the umpteenth time. 
While most fans have welcomed Ronaldo with open arms, some people are uncomfortable with the response. As The Guardian reports, a banner was flown over Old Trafford stadium during Ronaldo's debut, supporting Kathryn Mayorga, a woman who claims he sexually assaulted her in 2009. The criminal case was dismissed, but Mayorga is pursuing a civil claim. 
The first extravagant mansion Ronaldo moved into wasn't up to his standards
Ronaldo is such a topic of discussion that even his housing arrangements are big news. The 36-year-old and his family have already moved twice since his transfer became official. But the reasons for doing so differ depending on who you want to believe.
English tabloids like The Sun claim that the first mansion was deemed unacceptable because of noisy sheep impeding on Ronaldo's sleep habits. But ESPN reports that the move was motivated by privacy fears. While Ronaldo quarantined after first arriving in England, he worked out at home to keep himself sharp. He became increasingly worried that anyone passing by the house could see into his garden from outside.
The new mansion should have whatever Ronaldo and his family need to make a house a home. The property, owned by '90s United striker Andy Cole, has seven bedrooms, a pool, a theater room, and a four-car garage. Security is provided by guards, CCTV cameras, and electric gates. Despite plenty of nightlife activities existing nearby, the garden allegedly protects the rest of the house from easy viewing. 
He has more than enough money to househop until he finds the right place
Ronaldo's ease at moving between mansions is the latest example of his incredible amount of wealth. According to Celebrity Net Worth, he is worth $500 million and earned $120 million in 2020 after combining his playing salary and his litany of endorsements. His signature deal is with Nike, who signed a lifetime deal with him in 2016.
Ronaldo also used his brand to sell clothes, perfume, hair care products, and apps to the hundreds of millions of people who follow him on social media. Forbes ranked him second on their list of highest-paid athletes of the decade, earning over $1 billion from 2010 to 2019. 
Ronaldo clearly enjoys the fruits of his wares. He loves to show off his car collection, which includes five Ferraris and two Bugattis, and document his lavish vacations, during which he rarely seems to wear a shirt. Ronaldo also owns properties in his hometown of Madeira, Spain, Turin, and reluctantly, Trump Tower. 
His presence as a marketer is so strong that merely moving bottles of Coca-Cola during a press conference has a substantial effect on the company's share price. He could probably afford to move house every few weeks for years before his bank account began to suffer.
RELATED: Harry Kane Just Took a Page From Aaron Rodgers' Playbook in the Hopes of Securing a $140 Million-Plus Move