Cristiano Ronaldo's Net Worth Makes Him 1 of the Richest Athletes in the World
For the past decade, the soccer world has been dominated by two players: Cristiano Ronaldo and Lionel Messi. These living legends trade Player of the Year awards, championships, and scoring titles at an unprecedented rate.
Both players were borne of inauspicious origins — Messi famously needed growth hormones just to become the pint-sized star he is today. But there's something more visceral about Ronaldo's ascent. His playing style, full laser-powered shots from a distance and crazy outbursts, is distinctly bold.
You can see the work he's put into every chapter of progress in his career. This drive has helped Ronaldo become one of the richest men in sports with a net worth of around $460 million, according to Celebrity Net Worth.
Cristiano Ronaldo's ascent to legendary status
The Portuguese athlete got his start as a highly talented, lightly inconsistent, winger with Sporting Lisbon. He attracted the attention of several big clubs, but Manchester United decided to make a move after an impressive preseason performance. Ronaldo signed for United as a skinny teen with frosted tips and a questionable fashion sense.
Over time, he became an increasingly efficient and ruthless scoring machine. Ronaldo was a multi-positional superstar who could attack from any part of the field, regularly scoring goals that made fans' jaws drop.
It'd be hard to upgrade after Manchester United, but Ronaldo found a way to do it. In 2009, he signed for Real Madrid in what became a world-record transfer deal at the time. The more direct competition between his team and Messi's Barcelona pushed him to ludicrous heights.
Ronaldo scored goals at an unparalleled rate: 450 goals in 438 appearances. His exploits lead Real Madrid to two Spanish league titles and four Champions League trophies including the first three-peat since 1976. He also won FIFA's Ballon D'or award four times with the club.
He moved to the Italian superpower Juventus in 2018, where he is still finding the back of the net easier than most forwards.
Ronaldo knows how to keep people's attention
Greatness attracts attention; attention can be monetized. Ronaldo understands this fact. While at Real Madrid, he regularly hinted at his unhappiness to receive a better contract. His current Juventus contract is reportedly worth 31 million Euros (approximately $34 million) a year.
Some of Ronaldo's mannerisms are easy to make fun of. But his free-kick gunslinger pos and goal celebrations have become such trademarks that EA Sports even added them to FIFA franchise, a series that Ronaldo was the cover star for in 2019.
He is arguably Nike's second-biggest athlete after LeBron James. Ronaldo claimed this status despite playing out most of his peak years with Real Madrid, an Adidas-sponsored club. Every time Nike reveals the latest edition of Ronaldo's favored boots, his face is front and center.
Removed from the world of sport, Ronaldo has found ways to make money through social media. He currently has over 197 million Instagram followers, who view daily life with his family, action photos on the pitch, and lines of merchandise from his CR7 brand.
Part of what makes Ronaldo such a bankable star lies in his divisiveness. No one is truly neutral about him. You either find inspiration in his confident personality or loathe him for his preening arrogance. This is a man who said people disliked him because he's "rich, handsome and a great player." That's either the most or least self-aware statement anyone has ever said.
Serious allegations attached to Ronaldo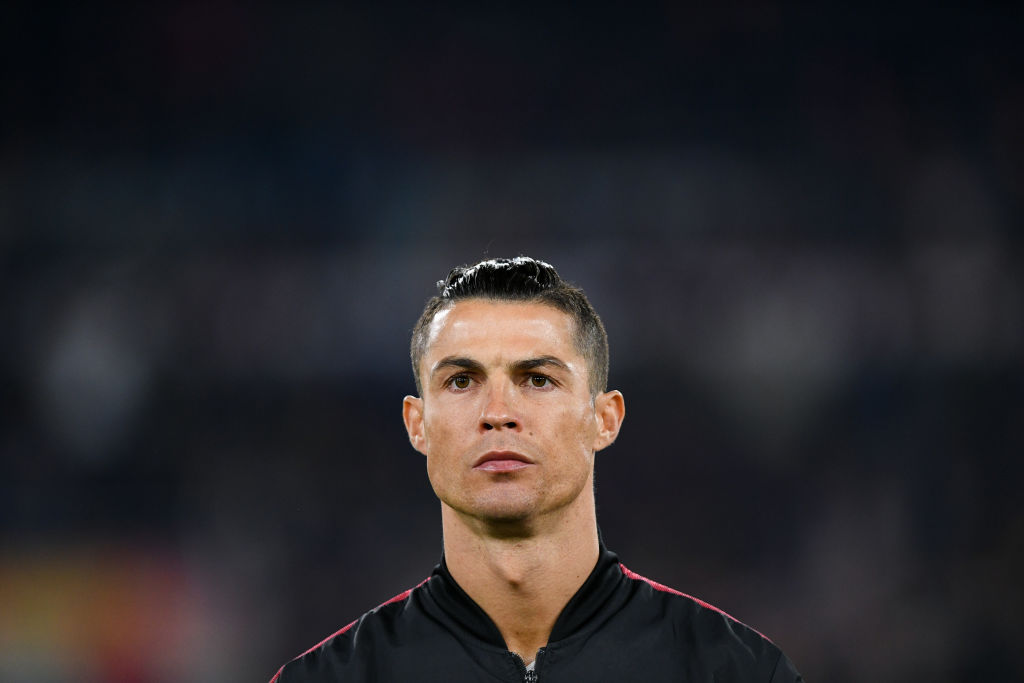 More serious matters also give some people a reason to dislike Ronaldo. In 2017, a woman named Kathryn Mayorga alleged that the superstar had raped her in a Las Vegas hotel room in 2009. She said Ronaldo had paid her $375,000 to sign a non-disclosure agreement. She went public with her allegations because her lawyers believed the NDA was not legally binding.
In 2019, Vegas prosecutors announced they would not charge Ronaldo. But questions of what happened still linger. It's a matter of "he said, she said" where the truth simply can't be proven.
No one can say for sure what Ronaldo did or didn't do in that hotel room, but his financial status makes it clear that, in his case, the show continues to go on.
Follow more updates from Sportscasting on our Facebook page.