The Cubs Are Giving Us the Most Boring Pennant Race in Recent Memory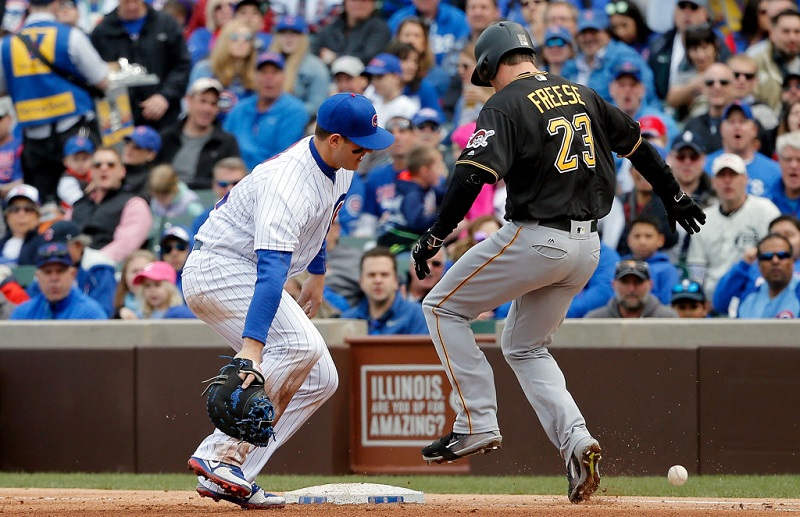 How 'bout that NL Central race, huh? At the start of June, a mere five games separated the division's five teams. By the second week of August, Cincinatti exited the picture but the other four stuck around. A lousy four games separated the Cubs, Brewers, Cardinals, and Pirates. Any team who wants this division can command control of the race with a strong week of baseball.
But the question remains: Can any of these teams play good baseball for a calendar week? The defending champs from Chicago added a healthy dose of pitching at the trade deadline yet still can't find their way. After an ugly loss to the Giants with Jose Quintana on the mound, manager Joe Maddon expressed his frustration. "We're playing like that .500 team we were in the first half and I don't like it," he said after the game, calling out the defense in particular. "We've got to get sharper."
Meanwhile, St. Louis was making another halfhearted push into the race while Milwaukee continued treading water. Frankly, we've found ourselves stuck in the middle of the most boring pennant race we can remember. Instead of "who wins most," the NL Central has become the battle of "who loses least." It's a harsh letdown following the Cubs' first World Series title in eons, and the doubters have plenty of reasons to question this team in 2017.
The Cubs' starters have come back to earth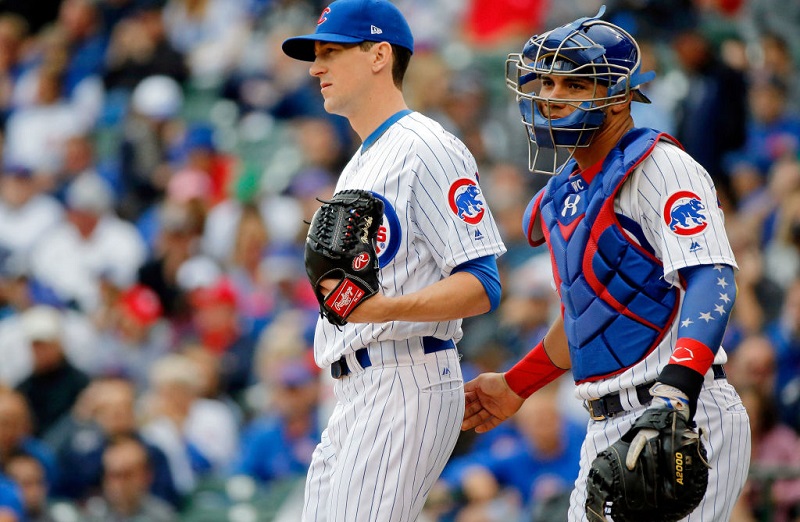 The Cubs' magical 2016 season started with exquisite pitching and defense, but the club's best starters are not throwing anywhere near the same level this season. You could just use Kyle Hendricks stats from '16 (16-8, 2.13 ERA) and stack them against '17 (4-4, 3.81 ERA) to make the point. Batting averages of balls in play jumped for Hendricks this season (something that happens to contact pitchers), and he's suffered injuries to boot.
But Jon Lester and John Lackey fell far from their excellent '16 seasons, too. Heck, even Quintana, the club's big deadline splash, went 0-2 with a 5.82 ERA following wins in his first two Cubs games. As we saw in the messy August 8 loss to the Giants, the defense did not do Quintana any favors. Still, these starters do not look like a group that wins divisions. They've gone from third among MLB rotations last season to 17th this year.
Sophomore and veteran slumps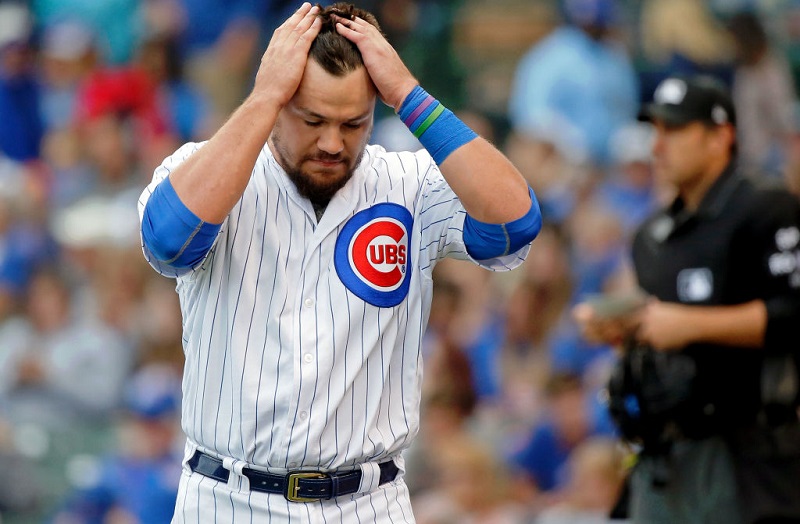 When players have a track record of only a few years, no one knows how to project their future production accurately. (Hence the absurdity of claims we were witnessing a dynasty in the making.) This Cubs team has sophomore, junior, and even senior slumps across the board. Some are obvious drop-offs, like that of Kyle Schwarber (.193. .736 OPS in 89 games), but even the club's best hitters are off their pace from the club's historic season.
Kris Bryant would need a blistering tear to match his 39 HR and .554 slugging from last season,  while his defense has declined as well. Anthony Rizzo also lost about 35 points off his excellent slugging percentage (.544) of 2016. The late-career decline people warned about with the signing of Ben Zobrist (now 36) may have finally arrived. Zobrist hit .221 with a .675 OPS through 82 games in 2017 after his terrific '16 campaign. Maybe it's injuries; maybe he's just old.
An imploding bullpen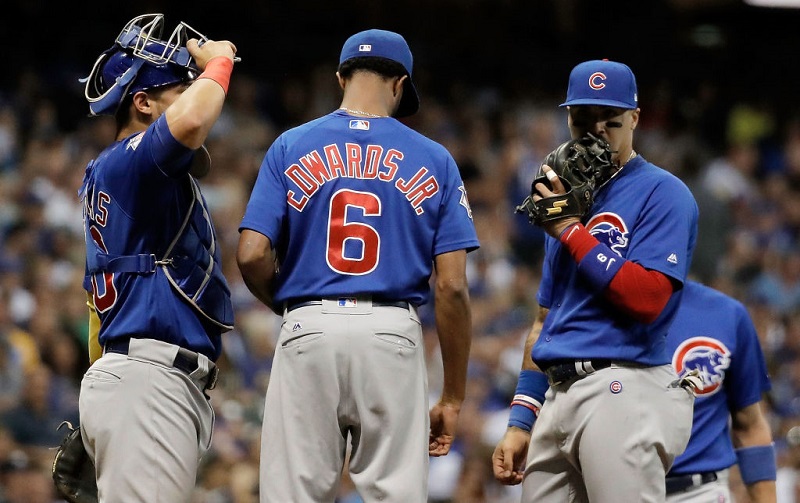 Cubs fans experienced a rollercoaster of emotions since before and right after the trade deadline. Many were still in awe of Carl Edwards, Jr.'s great season. Then the slim right-hander allowed 7 ER in 5.1 IP, racking up a blown save and loss along the way. (Maddon said he was giving Edwards a time-out after he allowed a grand slam in the August 6 loss to Washington.)
Justin Wilson, one of Theo Epstein's big deadline acquisitions, hasn't provided much relief, either. The big lefty walked four and allowed three runs in his first four appearances (one a blown save) for the Cubs. Wade Davis' August 3 loss to Arizona did not help matters in this department. It's just one of several weak spots on this team.
The Cubs' overwhelming mediocrity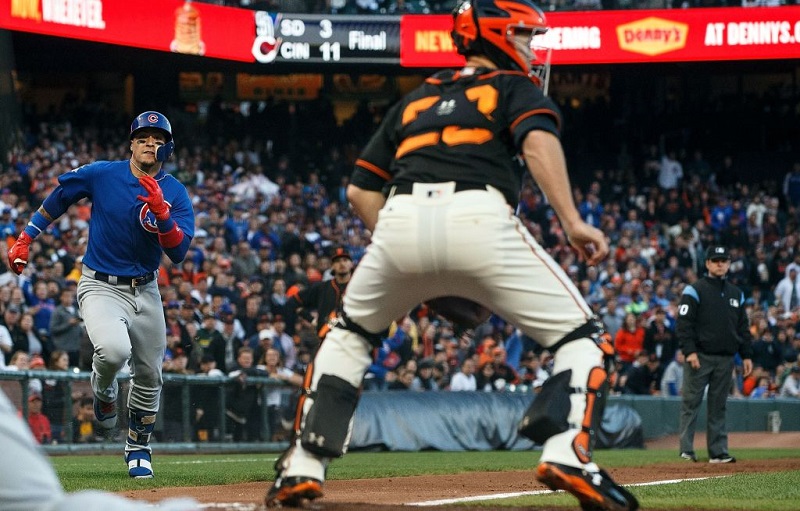 Add up average pitching, okay offense, and worse-than-usual defense together and you get a team hovering around .500 for most of the year. Cubs fans can put faith in those computer projections that say the club has the best chance of taking the NL Central, but those models can't win games for Chicago. A not-terrible (6-4) run by St. Louis actually put the Cardinals within 2.5 games of first place on August 9.
In second-place, the dancing Brewers lost three straight amidst a 4-6 run yet found themselves 1.5 games off the Cubs' dull pace. Frankly, if mediocrity reigns across the division for the rest if August, we have no idea who is the favorite here. However, for the sake of argument, we can envision a scenario in which both the Cards and Milwaukee pass Chicago by September.
How St. Louis triumphs
After the Cubs' World Series win last year and apparent return to form around the All-Star Break this year, Cardinals fans have kept a low profile. However, you are starting to see some chirping coming from old St. Lou following consecutive thumpings of the Royals (and four straight wins overall). At the end of a 21-run barrage in Kansas City, the Cards actually lurched a game above .500.
"Charitable Cubs keep Cards alive in NL Central," trolled the headline the following day from the Post-Dispatch. That's correct: Cardinals fans are beginning to enjoy this, and you can be certain the team will feed off that energy in the coming games. With the best run differential (+49) in the division, this club's best path to a title will come in blowout wins. A subpar bullpen and tough August schedule should temper the confidence of the St. Louis faithful. The starters need to go deep in games for this to happen.
Milwaukee's best shot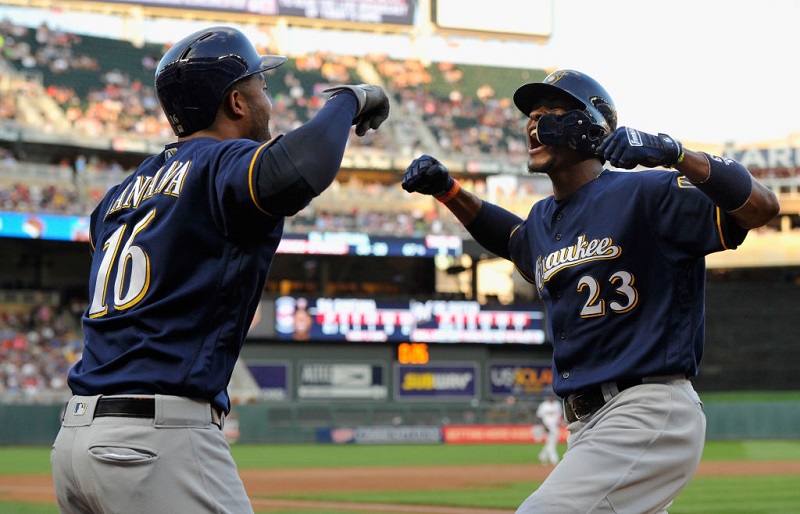 The Brewers stopped being favorites in the Central when they lost six straight to the Phillies and Pirates in mid-July. Since that disastrous run, they are 7-9 and have been no threat whatsoever as far as winning the division goes. However, since it's completely up for grabs, Milwaukee needs to get way more out of its sputtering offense. This club's pitching staff is definitely doing its job, but the runs have dried up in recent weeks.
Chicago still has the edge overall, and the proof is in the schedule. In August, 10 of the club's final 18 games come against Cincinnati and Philly. If the Cubs can't create any separation there, things will get dicey down the stretch. (Back-to-back four-game series against the Brewers and Cards come in late September.) By then, this race might even be interesting. For now, everyone should do their best to enjoy undercard battles against the Reds. It sounds boring, but these are your 2017 Cubs.
Statistics courtesy of Fangraphs and Baseball-Reference.