Which Current NFL Players Are Going to the Pro Football Hall of Fame?
With the recent addition of eight new enshrinees to the Pro Football Hall of Fame, including icons like Peyton Manning, Charles Woodson, and Calvin Johnson, the HOF will begin preparations for its 2022 nominations. Examining the current selection can tell us a lot about how the HOF process works and which elite athletes and coaches may be eligible next year.
Which qualities have received Hall of Fame recognition in the past?
To be eligible to be nominated, NFL players or coaches must be retired for five years. A Selection Committee, composed of one press member from each NFL city and 15 at-large delegates, will nominate these people. The delegates include one member of the Pro Football Writers Association.
Fans can nominate a player or coach by sending a letter to the HOF anytime during the year. However, the Committee completes a poll three times each year to narrow nominations down to 25. By November, they complete a mail ballot to reduce the list to 15. The Selection Committee then meets the Saturday before the Super Bowl to pick the finalists.
Each finalist must receive 80% of the votes from the Selection Committee. A minimum of four and a maximum of eight candidates earn selections each year.
This contrasts with the MLB Hall of Fame, which has a much larger voting body and requires a 75% vote for a player to enter. As a result of that higher threshold, there was no 2020 baseball Hall of Fame class.
Which current NFL players have a small chance of entering the Pro Football Hall of Fame?
Per the current list of inductees, the Selection Committee prioritizes both accomplished players and those who've made an impact on the game. Bleacher Report attempts to encapsulate four elements to judge potential Hall of Famers: "peak, longevity, impact by position, and total value."
By those standards, quite a few current players have a shot at making it in. This includes Jets running back Frank Gore, third in both carriers and career rushing yards. Although he hasn't earned a Super Bowl or first-team All-Pro yet, his stat sheet is full of highlights. Future contender Earl Thomas has four Pro Bowls and three first-team All-Pros. The safety's only downside: Injuries have hampered his career.
Another likely contender is Geno Atkins with eight Pro bowls and two first-team All-Pros. Chief players Tyreek Hill and Travis Kelce may also enter the HOF. Wide receiver Hill has made four Pro Bowls and first-team All-Pro twice. Kelce has had four consecutive 1,000-yard seasons and a tight-end.
Cowboys running back Tyron Smith's stats — seven Pro Bowls and two All-Pros — makes a strong case for enshrinement. His teammate Zack Martin has six Pro Bowls to his name and four first-team All-Pros; he could join him in Canton. Eagles offensive tackle Jason Peters, with nine Pro Bowls and two first-team All-Pros, is also likely a future Hall of Famer.
Michael Thomas is only the second wide receiver to receive Offensive Player of the Year after Jerry Rice. This coupled with three Pro Bowls and two first-team All-Pros help his case for likely enshrinement.
Which current NFL players are guaranteed to enter the Pro Football Hall of Fame?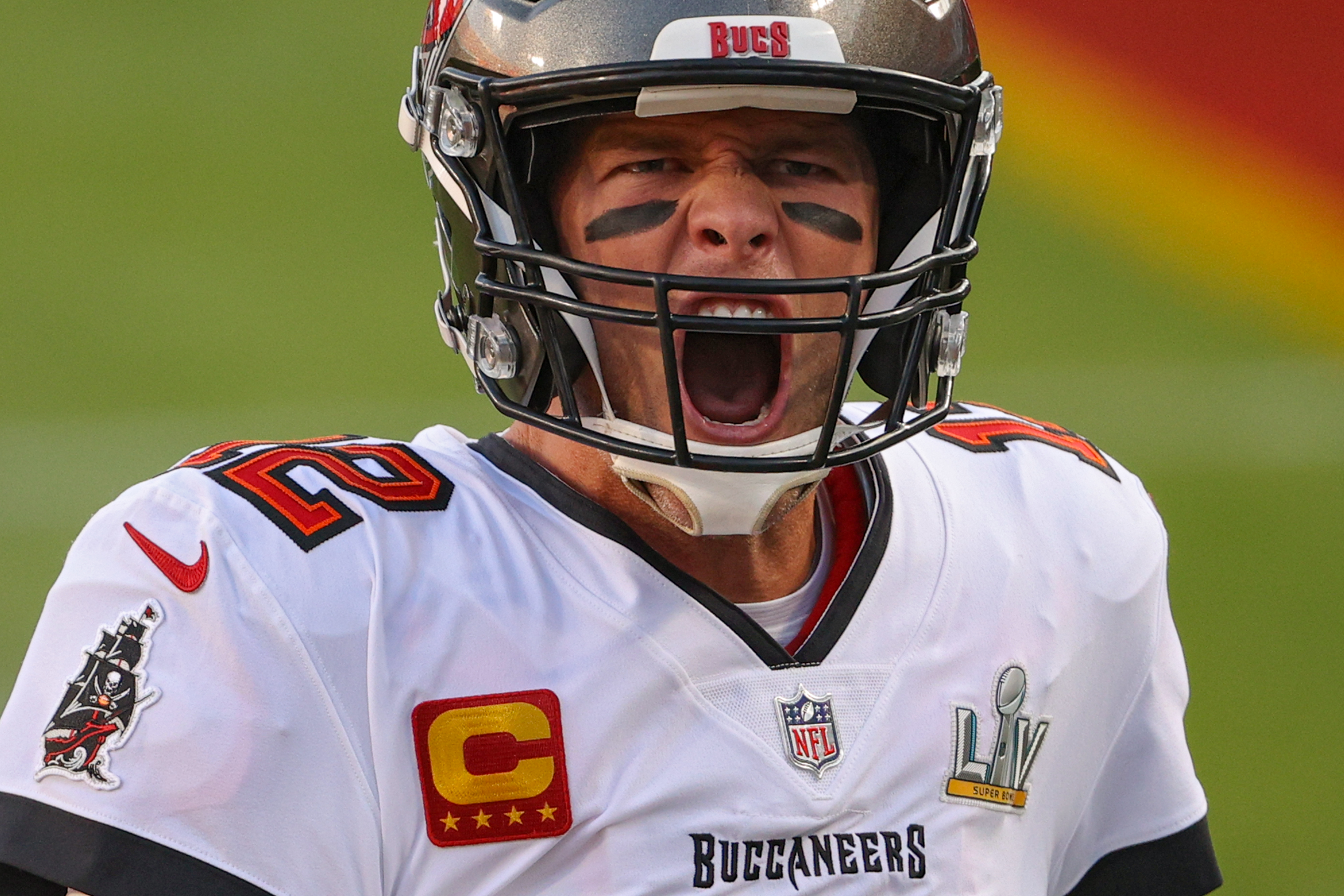 Several active players are an absolute lock for the NFL Hall of Fame. First, there's a guy you may have heard of, Buccaneers quarterback Tom Brady. Legendary Steelers QB Ben Roethlisberger will be a first-ballot Hall of Famer. New Orleans quarterback Drew Brees is also an easy first-ballot decision.
Packers quarterback Aaron Rodgers may have had a shorter career to-date than Brees or Roethlisberger. But he's in the elite quarterback conversation and a first balloter, too. A Super Bowl MVP award, along with a league MVP and sterling stat sheet, should land Chiefs quarterback Patrick Mahomes in the HOF someday, too.
Washington running back Adrian Peterson, who's landed multiple rushing titles, an MVP award, and is one of seven to have a 2,000-yard season, is guaranteed to be immortalized in Canton, Ohio.
With 11 Pro Bowls, two first-team All-Pro nods, and a record as the second most productive tight end in NFL history, tight end Jason Witten is an easy vote for the Selection Committee. And the second most productive receiver in history, the Cardinals' Larry Fitzgerald should land in the HOF.
Houston Texans' J.J. Watts incredible run from 2012-15 likely makes him a shoo-in for the Hall of Fame. As a three-time Defensive Player of the Year, he'll likely be enshrined along with Lawrence Taylor as the only other three-time Defensive Player of the Year. Every retired player who's won the award twice is already in the HOF. So Watt should be able to clear the 80% threshold with relative ease.
Rams defensive tackle Aaron Donald has made it in twice and, along with five consecutive All-Pro honors, should be voted in. Broncos linebacker Von Miller should make it as well, having made the Pro Bowl every year except one, as well as being named a Super Bowl MVP.