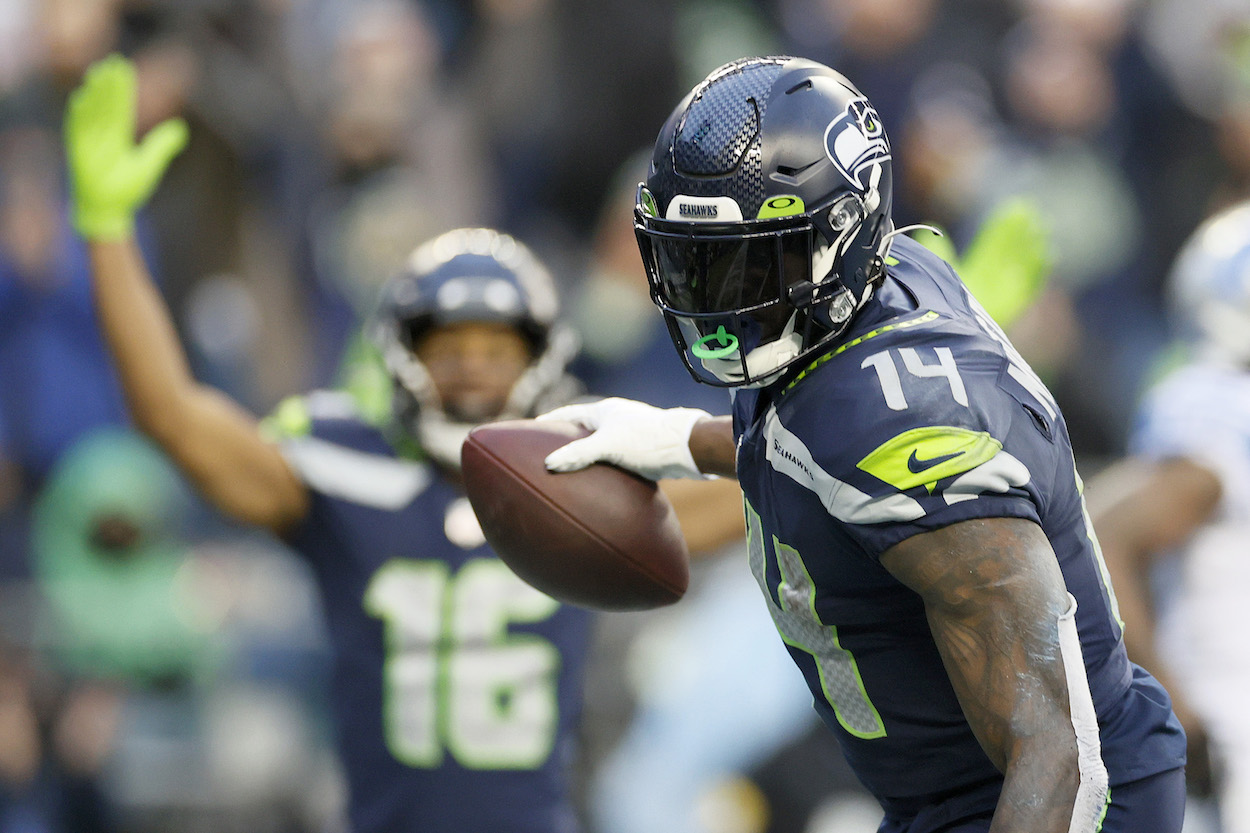 D.K. Metcalf to Be Traded? Why the Seahawks Should Completely Rule It Out
At least one NFl reporter believes the Seattle Seahawks should/will consider trading popular WR D.K. Metcalf.
The Seattle Seahawks are entering a pivotal offseason in their franchise's history. They're coming off their first losing season since 2011, and quarterback Russell Wilson is on the brink of making a formal trade request. This all has a trickle-down effect on the rest of the team's roster, including fan-favorite wide receiver D.K. Metcalf.
Metcalf is in the final year of his rookie contract and is presumably looking for a hefty payday. Since being drafted, he's been one of the best receivers in the league. He deserves to be paid accordingly.
Common sense suggests the Seahawks should pay Metcalf whatever he wants to keep him in Seattle. He's the type of player general managers dream of selecting in the draft. However, the reality of the situation might not be that simple.
The Athletic suggests the Seahawks explore trading D.K. Metcalf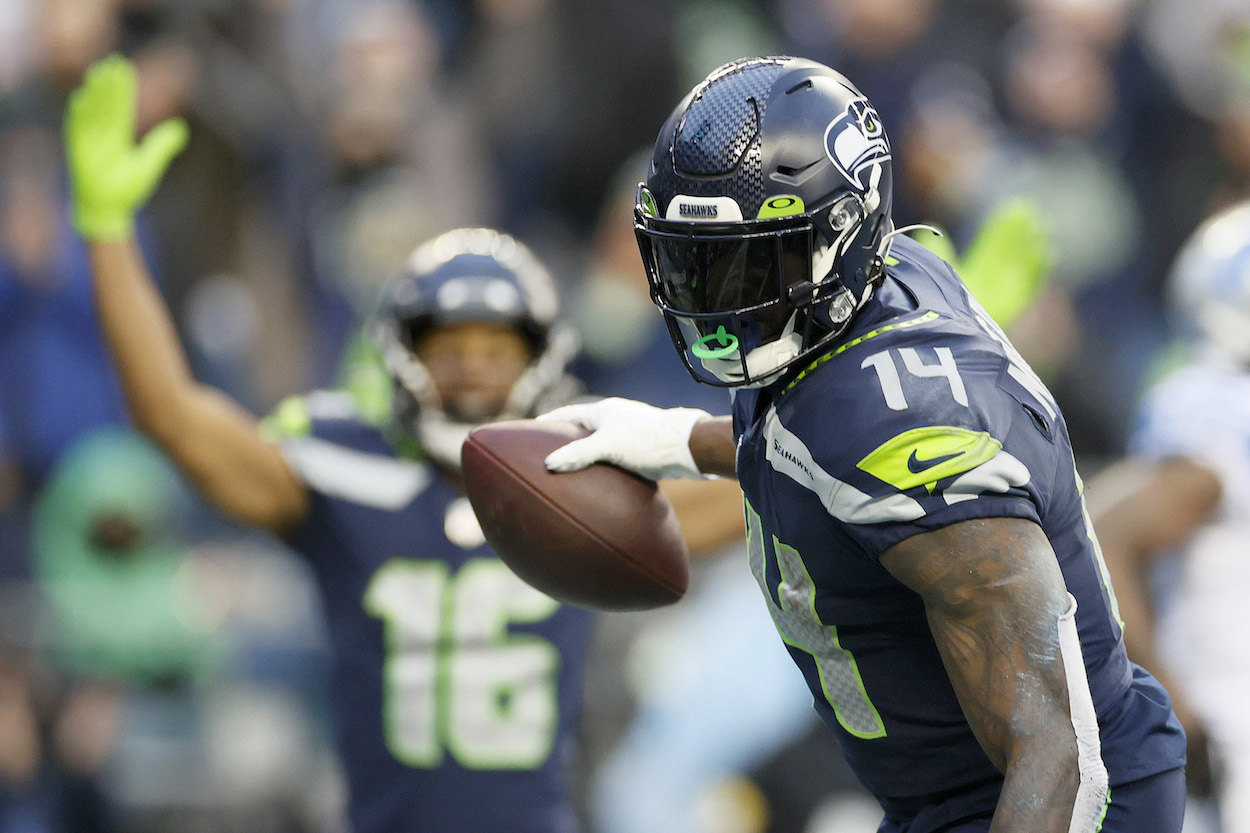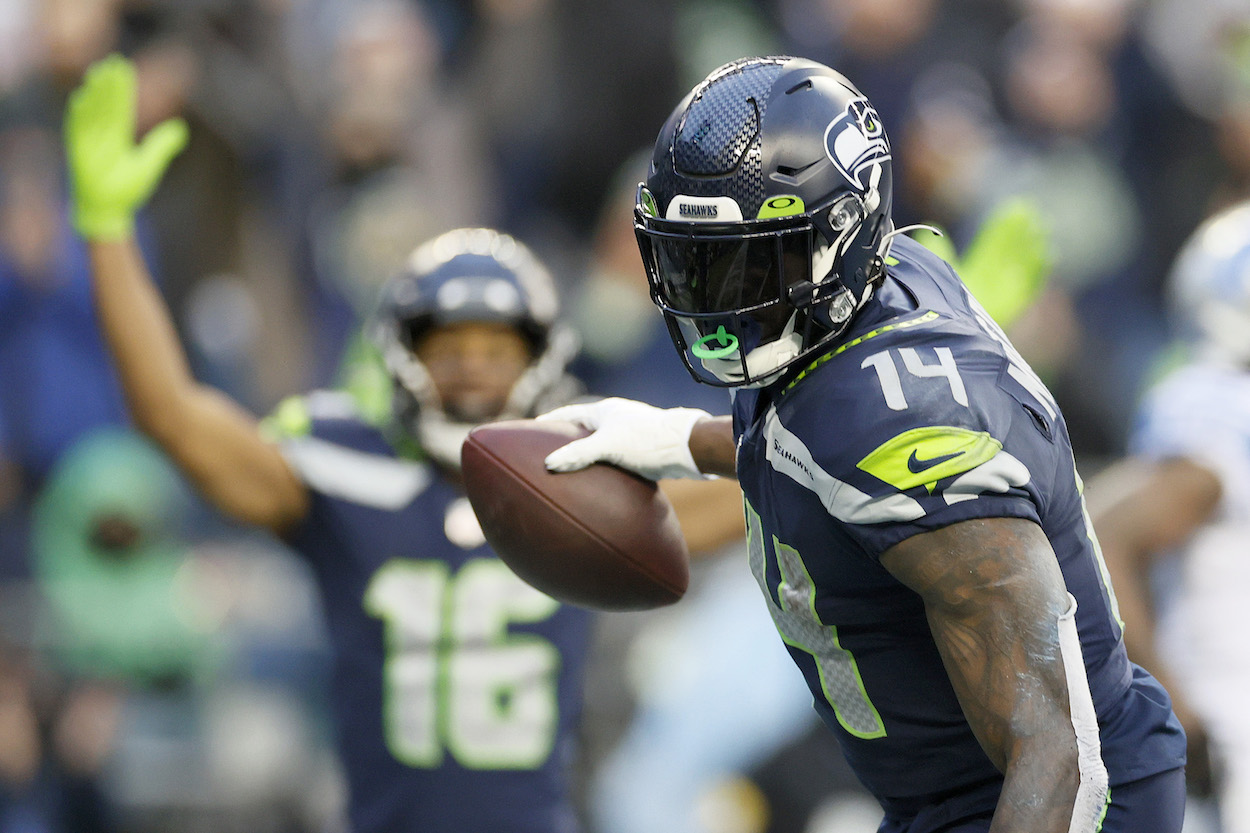 One of the most significant reasons the Seahawks could be exploring a transition toward rebuilding instead of contending is their lack of draft capital. They gave up multiple first-rounders for former New York Jets safety Jamal Adams in an attempt to fix their secondary in 2020.
The Seahawks couldn't make a first-round selection in the 2021 NFL Draft and are poised for more of the same in 2022. With this in mind. The Athletic's Michael-Shawn Dugar suggests the best way to get a first-rounder in this year's draft is by trading away the before-mentioned Metcalf.
The Athletic's Michael-Shawn Dugar suggested the Seahawks could acquire an early first-round draft pick in exchange for DK Metcalf. 

Seattle doesn't have a first rounder this year. Dugar said the team's "only realistic option" to get a first-round pick would be dealing Metcalf, 24, whose contract expires after the 2022 season. The other option — one the Seahawks say they aren't considering — would be trading Russell Wilson. Since entering the NFL in 2019, Metcalf is fifth in receiving touchdowns (29), tenth in receiving yards (3,170) ,and 17th in receptions (216). At his best, he's a nearly-unstoppable deep ball threat who can outrun anyone and everyone on the field. A handful of teams with early draft picks would likely jump at the opportunity to acquire Metcalf if Seattle is willing to part with him this offseason.

NBC Sports Edge
Seattle could definitely get a first-round pick in return for D.K. Metcalf
Before discussing if such a move is logical or not, it's worth pointing out Dugar is correct with his assessment. The best way for Seattle to move up into the top half of the first-round is by trading Metcalf.
This, of course, assumes Seattle decides not to trade Wilson, which likely hinges on Wilson's desire to stick around or not.
Regardless, Metcalf is one of those unique talents that three-quarters of the league would come calling for. Nearly every GM in the league is still kicking themselves for passing on him due to flimsy medical concerns during the 2019 NFL Draft.
It's debatable if the Seahawks would be able to get an early first-round pick in return for Metcalf. However, they can certainly expect to land some sort of first-rounder back in return for Metcalf.
Why this move makes no sense for the Seahawks
It's understandable if Seattle wants to pivot toward a rebuilding stage. Every team has to go through one eventually.
However, trading away a 24-year-old D.K. Metcalf to kickstart that process makes little to no sense. The Seahawks should be prioritizing building their new offense around Metcalf.
It's not like the Seahawks don't have cap space either. They have $30-plus million in room this offseason that can be committed toward locking Metcalf up for the long term.
It's an interesting hypothetical by Dugar, but ultimately, the Seahawks shouldn't put too much stock into it.
Like Sportscasting on Facebook. Follow us on Twitter @sportscasting19.
RELATED: Russell Wilson Trade Rumors: Why the Colts Are Foolishly Wasting Their Time