Dak Prescott and the Cowboys Just Saw Their Super Bowl Dreams Vanish Over a Risky Bribe Attempt
Every year, the same lofty expectations are thrown on Dak Prescott and the Dallas Cowboys.
Due to Jerry Jones' intense desire to win and the organization's ongoing claim to be "America's Team," the Cowboys frequently find themselves named Super Bowl contenders. However, reality often acts quite differently. The Cowboys haven't been to the Super Bowl since 1995, and Prescott has yet to appear in an NFC Championship Game.
Following the latest report regarding a member of the Cowboys' line, those Super Bowl expectations need postponing.
Cowboys RT La'el Collins attempted to bribe an NFL official
According to ESPN's Adam Schefter, Cowboys right tackle La'el Collins tried to bribe an NFL drug tester. Collins is already serving a suspension for skipping drug tests. However, these latest accusations ultimately caused the suspension time to increase from two games to five.
Dallas Cowboys right tackle La'el Collins was suspended after trying to bribe the league's drug-test collector, sources told ESPN…

The NFL initially was preparing to suspend Collins five games for his actions, but the NFL Players Association — aware of the intended five-game suspension — helped negotiate a reduction to what would have been a two-game ban.

Collins, however, appealed the suspension, and the appeal was heard by an arbitrator appointed jointly by the league and the NFLPA. The arbitrator not only rejected Collins' appeal but also ruled that, based on the evidence, the suspension should be increased back to the original five games.

Adam Schefter, ESPN.com
Losing a starting tackle is never good news for an NFL quarterback. Prescott will have to survive with a weak right side for at least five games. Additionally, if this attempted bribery tells us anything, there's a chance Collins will miss additional time later in the year.
Dak Prescott could be without his RT for more than 5 games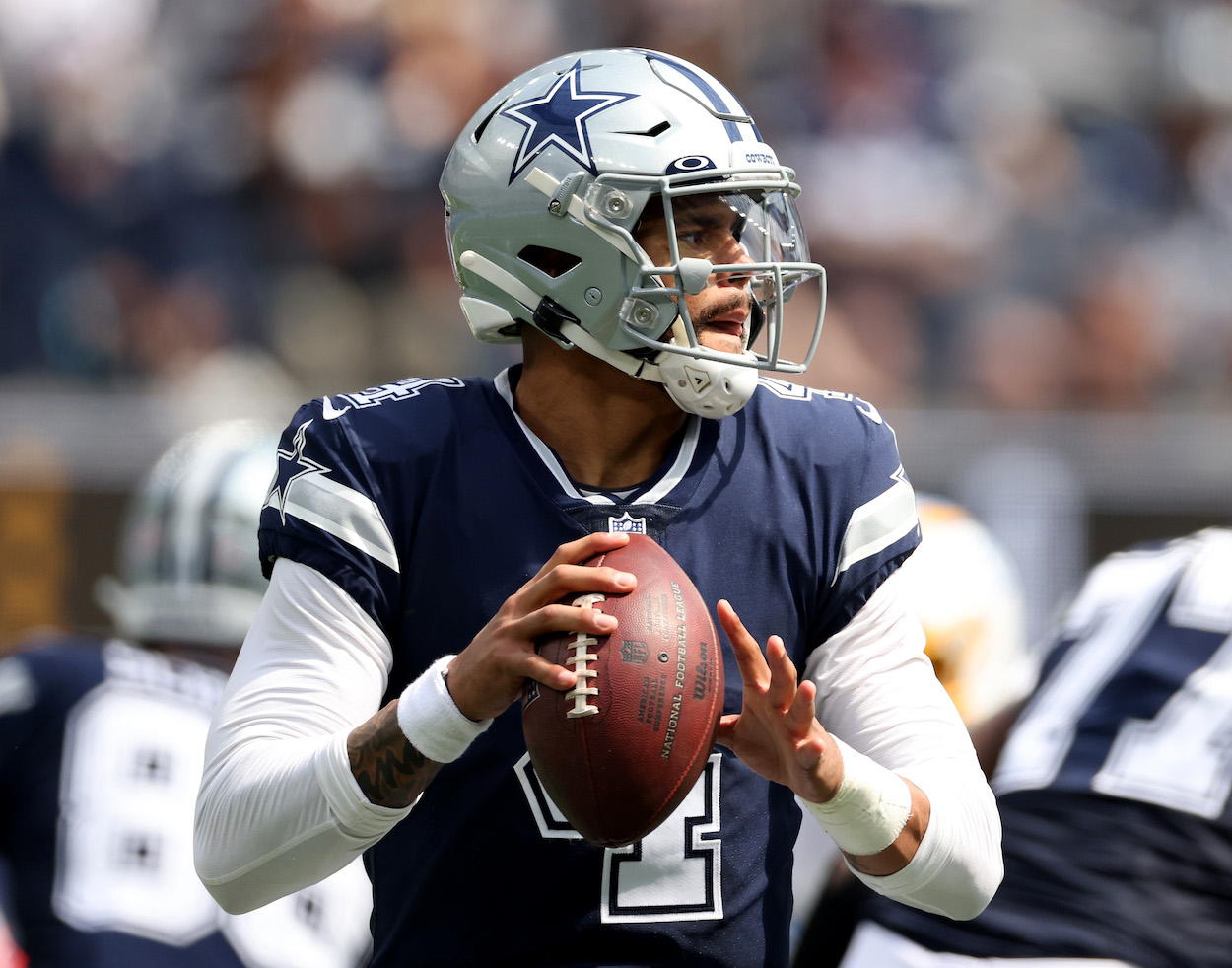 Collins is eligible to return to the Cowboys on Oct. 18, should his suspension not be reduced. However, if he actually wants to step foot on an NFL field following his suspension's conclusion, he will, in fact, have to pass an NFL-sanctioned drug test.
For whatever reason, Collins is proving unwilling to do so.
According to the same Schefter report, Collins skipped a total of seven drug tests during the offseason. That was cause for his initial two-game suspension. While it's unfair to make assumptions about an individual's drug use, it's somewhat reasonable to assume that Collins was skipping these tests for a specific reason. Based on past similar instances, the reason is typically due to the player actively taking a substance that would cause them to fail a test.
PED (performance-enhancing drug) usage isn't uncommon in the NFL; for what it's worth, many players will take foreign substances to gain an on-field edge. This isn't to say Collins was doing so. However, whatever substance he was potentially trying to hide will have to be out of his system the next time he's tested if he wants to get back to protecting Prescott this season.
What this means for Dak Prescott and the Cowboys
For Prescott, his life moving forward just got significantly harder. The veteran QB is already battling a recently rehabbed ankle and a sore shoulder. The last thing he needs is a weak offensive line allowing him to get hit more frequently.
Prescott is dealing with an immense amount of pressure to perform. If Collins doesn't return, that pressure will be doubled.
It's all a very messy situation. It adds drama and confusion to a team that already had slim Super Bowl odds to begin with.
Like Sportscasting on Facebook. Follow us on Twitter @sportscasting19.
RELATED: The Cowboys Just Sent a Stern Message to the Eagles in Response to Their Recent T-Shirt Antics: 'We Stay in Our Lane'