Dak Prescott Just Provided a 9-Second Update About His Future With the Dallas Cowboys
Dak Prescott and the Dallas Cowboys are entering this season with a need to assert themselves. 
Prescott finally earned a long-term contract, albeit after a gruesome ankle injury. Similarly, Jerry Jones and the Cowboys have officially invested their future into a quarterback coming off a severe medical ailment.
For the Cowboys fans out there who are worried and cynical, Prescott has a message he wants you to soak in.
Dak Prescott looked sharp in a video posted online
It will be several months, and possibly not even until Week 1, until Dak Prescott takes a snap against another team.
Still, Dallas Cowboys fans should be feeling optimistic right now. Damian Devon, a Dallas-based quarterback trainer, tweeted a short video of Prescott planting his foot and throwing during a private workout.
The video is not complicated, and at nine seconds, it is only capable of showing so much. But a positive sign is always a positive sign, especially when it is regarding a quarterback coming off an ankle injury.
Cowboys fans should be very excited by that video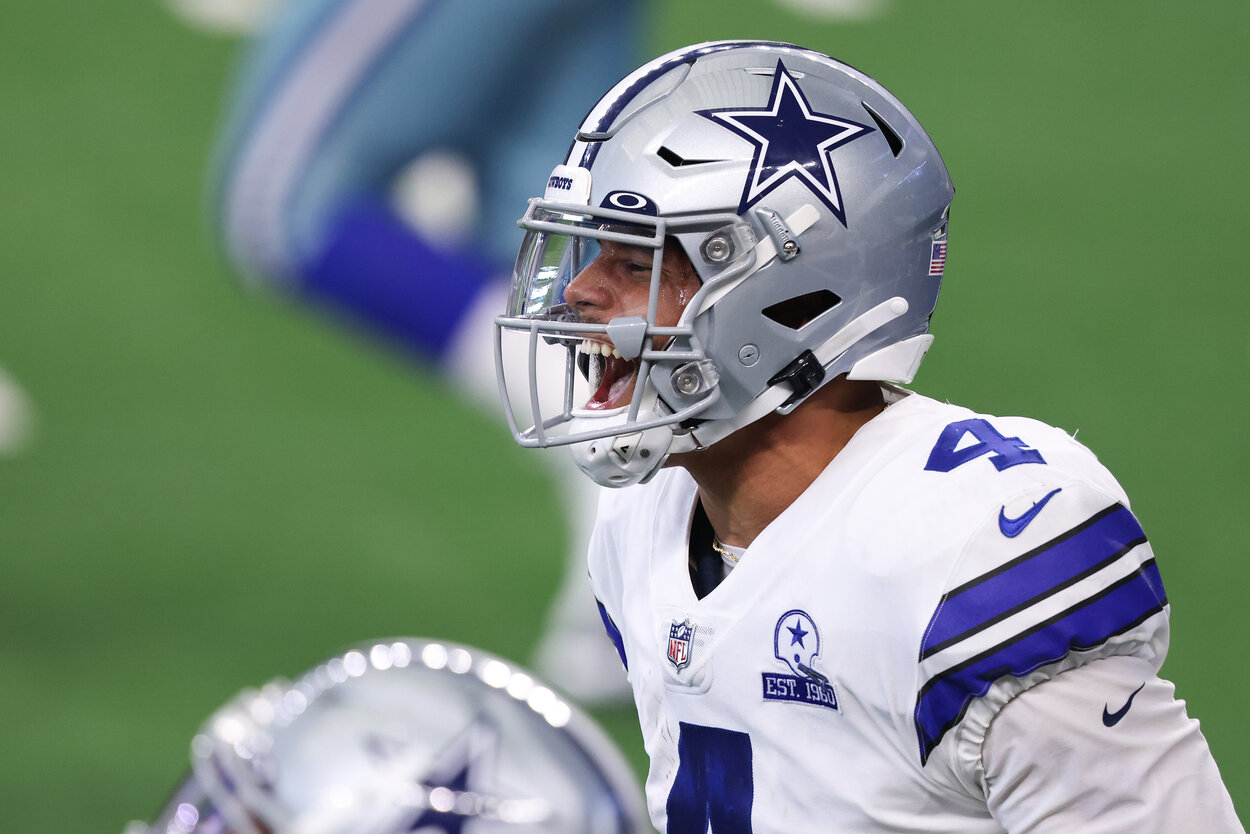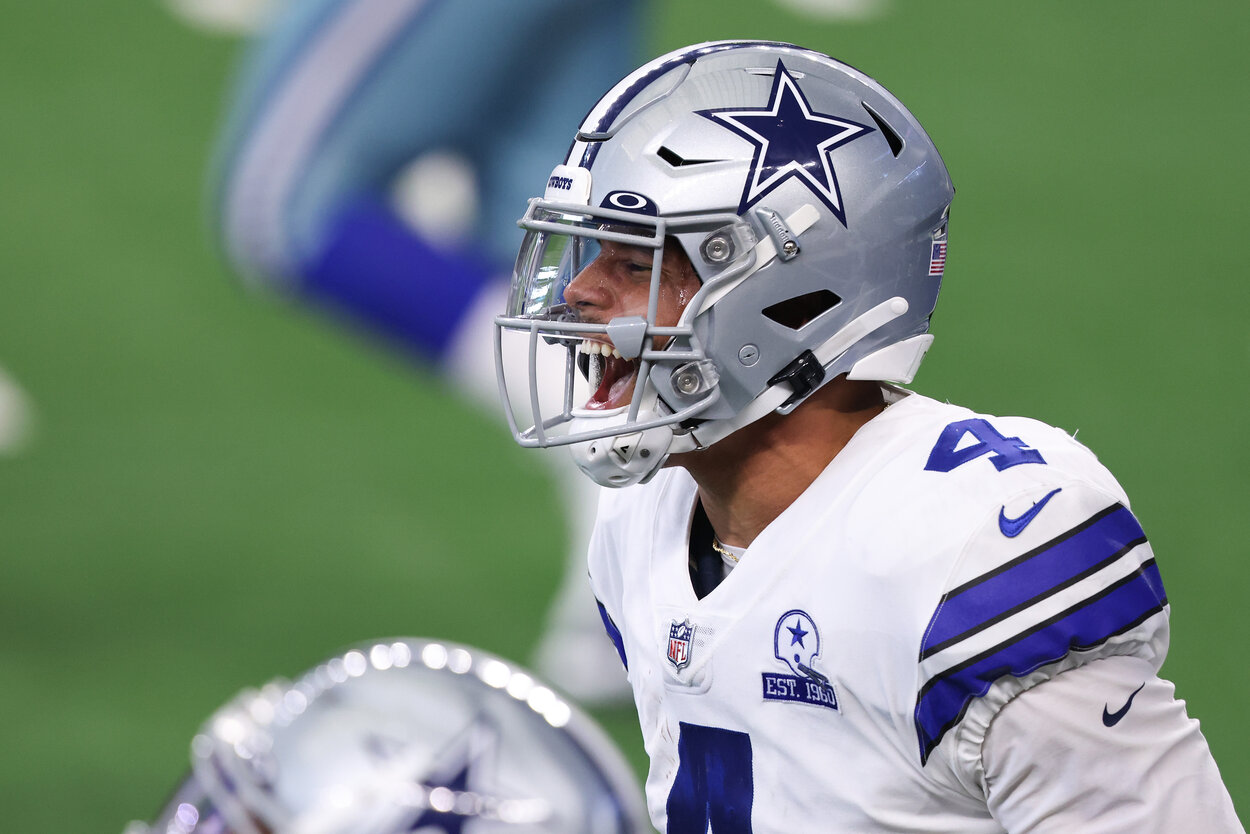 In the end, the Dallas Cowboys decided that Dak Prescott's ankle injury wasn't enough to scare them away from awarding him a massive contract.
Of course, Prescott will have added pressure to justify a four-year, $160 million contract. Not only does Prescott still need to take Dallas to the Super Bowl, but he has to show that he can be who he was before the injury.
No, a quick video only showing him taking a snap shouldn't fully erase any doubt. A pitcher might feel comfortable tweeting a video of them throwing after Tommy John surgery, but that won't guarantee they strike out the side in their first game back.
Remember, it's not Prescott's shoulder or elbow that's the problem. If he's at the point where he can plant his foot and is fine with his camp releasing a video featuring that achievement, then fans should take that as a good sign.
What's next for Dak Prescott and the Cowboys?
When the Dallas Cowboys agreed to extend Dak Prescott, they achieved their biggest offseason goal in the process.
There has been no official update on when the Cowboys realistically expect Prescott to play in an NFL game again. All parties hope Prescott will be ready for Week 1, although his progress in training camp and the preseason will go a long way in determining when he'll officially return.
In a situation where Prescott cannot start in Week 1, the Cowboys could turn to veteran backup Garrett Gilbert or Ben DiNucci, the former seventh-round pick. However, it is fair to reason that if Prescott can play in the preseason, he'll be ready to go when the regular season starts.
Although Prescott is under contract for the foreseeable future, it wouldn't be surprising to see the Cowboys use a late-round pick on a possible developmental quarterback. Dallas currently holds two sixth-round picks (No. 192 and No. 227) and a seventh-round pick (No. 238).
Like Sportscasting on Facebook. Follow us on Twitter @sportscasting19.