Dak Prescott Will Lead the Dallas Cowboys into the Playoffs in 2019
The Dallas Cowboys went into New England and held the Patriots to only 13 points last Sunday. That defensive effort should have been enough to lead the Cowboys to an upset win in New England, but the offense failed to score a single touchdown in a 13-9 loss that brought Dallas's record down to 6-5 on the season. And with the Philadelphia Eagles just one game behind the Cowboys in the NFC East standings, there are legitimate reasons for Dallas to be concerned about missing the playoffs.
But there are also good reasons to believe that Dallas will make the playoffs. And the biggest of those reasons is the fact that the Cowboys have quarterback Dak Prescott under center.
Dak Prescott will be the best quarterback in all of Dallas's remaining regular season games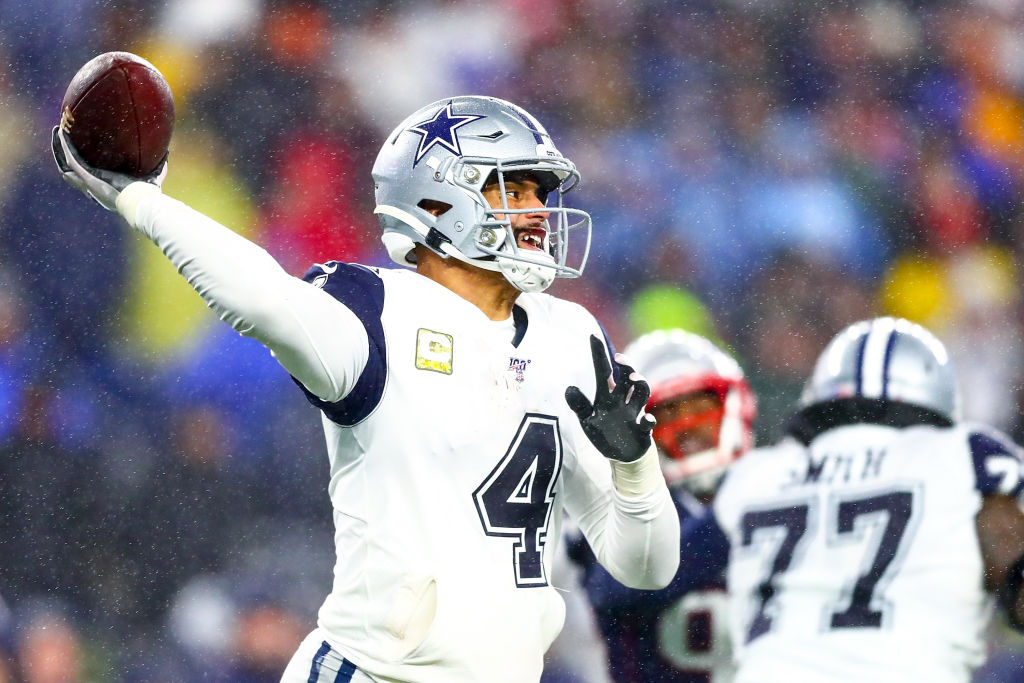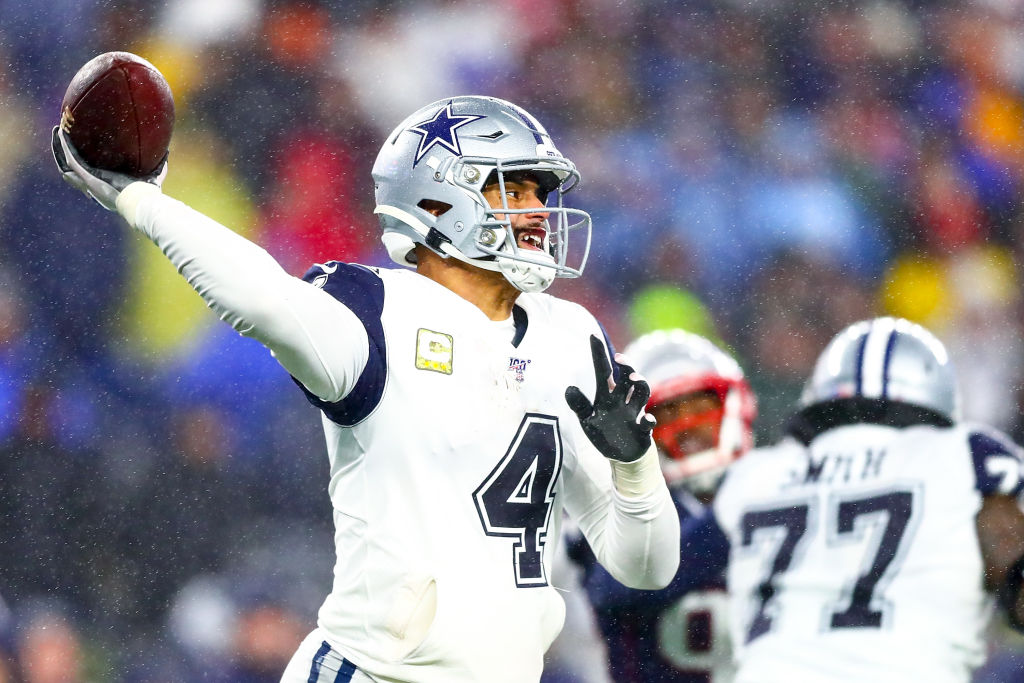 There are, of course, many more facets to football than just who the two quarterbacks in the game are. But it certainly doesn't hurt to have the better quarterback in a head-to-head matchup, and the Cowboys will have that in each of Dallas's last six regular season games.
Josh Allen has had a nice season in leading the Buffalo Bills to an 8-3 record in 2019, but he's been helped along quite a bit by his team's elite defense. Mitchell Trubisky and Jared Goff have both been awful this season; there isn't much debate on who will be the better quarterback in Prescott's clashes with these two. Nor will there be when Dak Prescott hosts rookie Dwayne Haskins and the Redskins in the Cowboys' regular season finale.
The only real debate remaining on the schedule would be between Dak Prescott and Carson Wentz when Dallas visits Philadelphia. But while Prescott is coming off of a dud game in his last performance against New England, Wentz has been sub-par all season; especially over his last five games, in which he has thrown only five total touchdown passes and averaged 214.4 passing yards per game.
Prescott, on the other hand, has averaged 309.8 passing yards per game and collected 10 touchdown passes over his last five games. And his only bad game over that stretch came on the road against the best defense in the NFL.
Dallas should be able to handle the remaining teams on the schedule
At 6-5, Dallas's performance this season is indicative of its record; slightly above average. The Cowboys have only one really ugly loss on their schedule, which came back in Week 6 on the road against the lowly New York Jets. That loss is looking slightly more forgivable with age as the Jets have won three straight, but regardless of how you spin it, it was a bad loss.
Dallas's other four losses have come against the New England Patriots (10-1), the New Orleans Saints (9-2), the Minnesota Vikings (8-3), and the Green Bay Packers (8-3). These are all very good teams, and three of these four losses were by four points or less.
The Cowboys are 0-4 against teams that currently have winning records and 6-1 against teams that currently have losing records. Three of their remaining five games (at Chicago, at Philadelphia, vs. Washington) come against teams with losing records, and their two remaining games against teams with winning records (Buffalo and Los Angeles) both come at home.
It could all come down to that Week 16 matchup against Philadelphia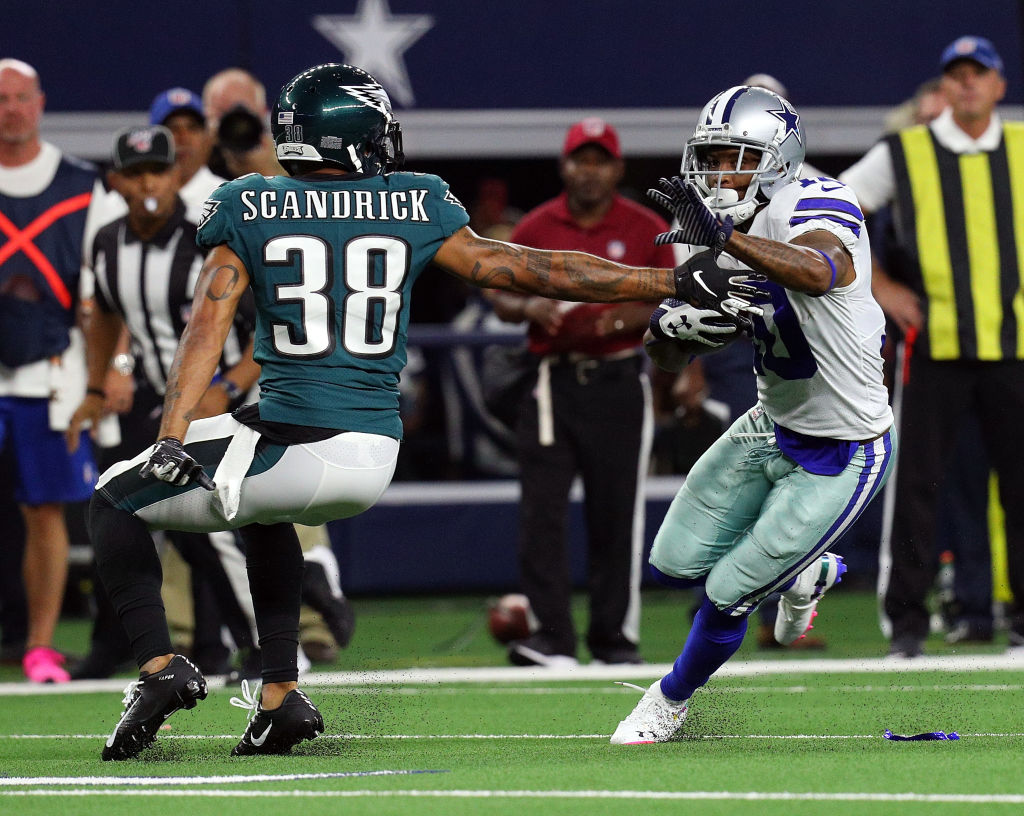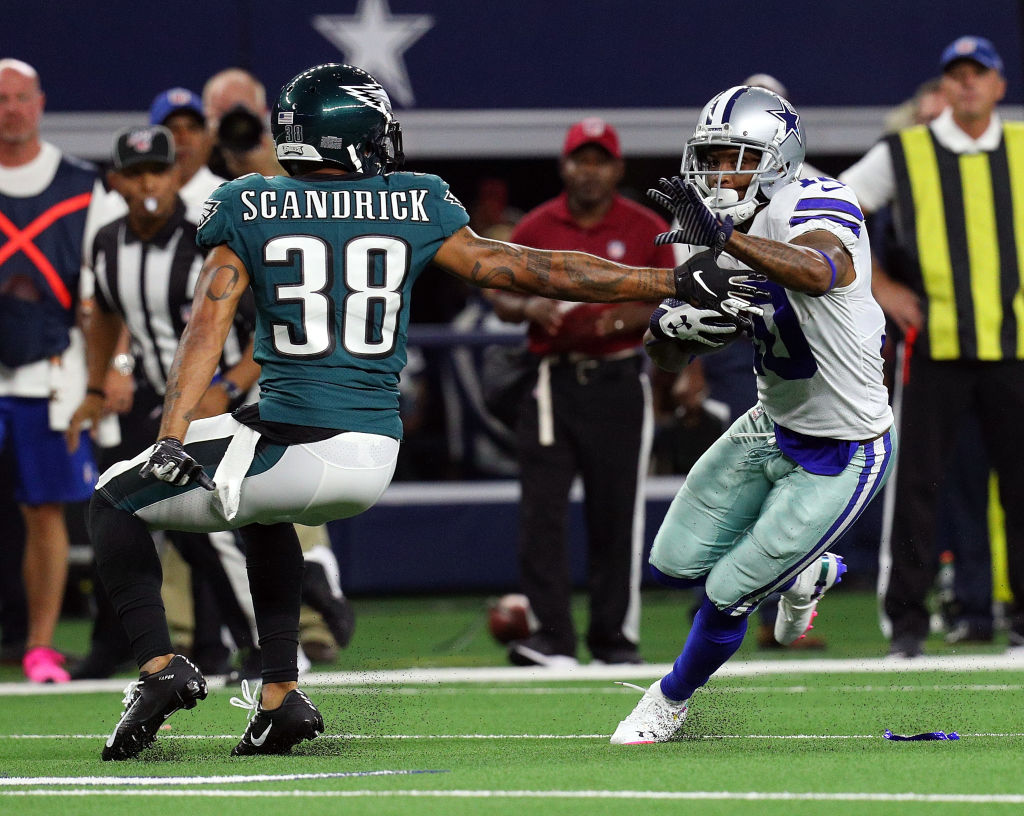 The Cowboys are a 6.5-point favorite on Thanksgiving Day against the Buffalo Bills, and are projected to be the favorite in all five of their remaining games. The game that they are the smallest projected favorite in is their showdown against the Philadelphia Eagles in Week 16.
Dallas torched the Eagles 37-10 in Dallas back in Week 7. A shift in venue to Philadelphia looks good on paper for the Eagles, but it may not make a difference; the Cowboys are 6-1 in their last seven road games in Philly. If the season does come down to that game, look for Dak Prescott and the Cowboys to win it.
(For an opposing take, check out Bob Garcia's article on why the Cowboys won't make the playoffs this season.)