Dak Prescott's Net Worth Is Probably Much Higher Than You Think
What makes a quarterback a worthwhile investment? What makes them worth a long-term, multimillion-dollar contract? Is it a matter of past production or future potential? For the Cowboys and Dak Prescott the answer might be a little of both. 
Dak Prescott's unexpected net worth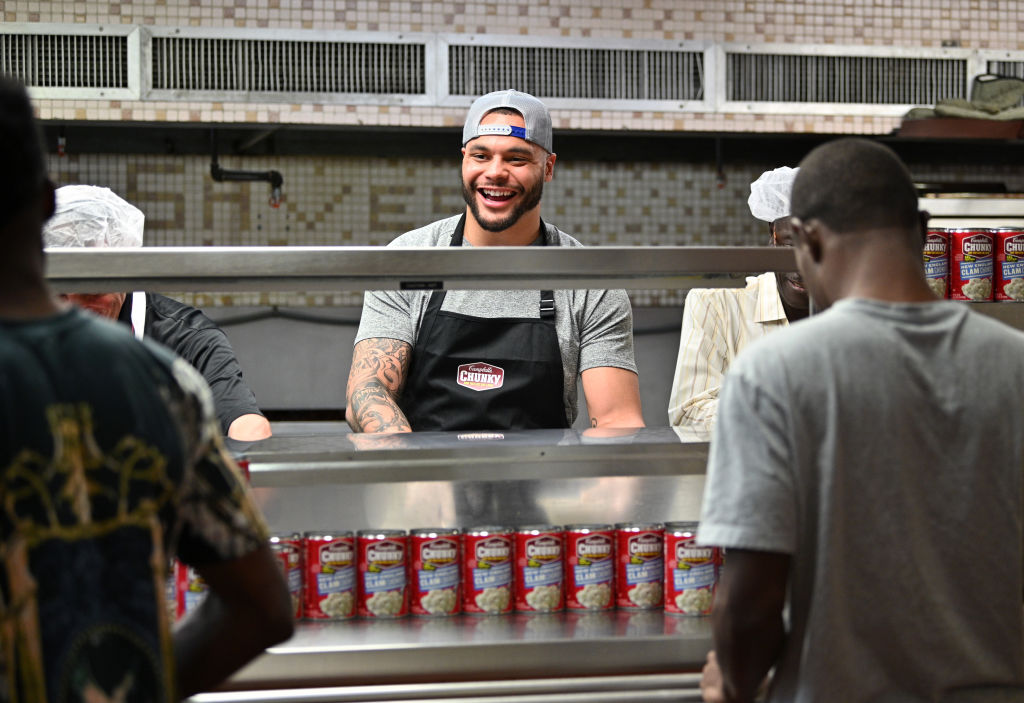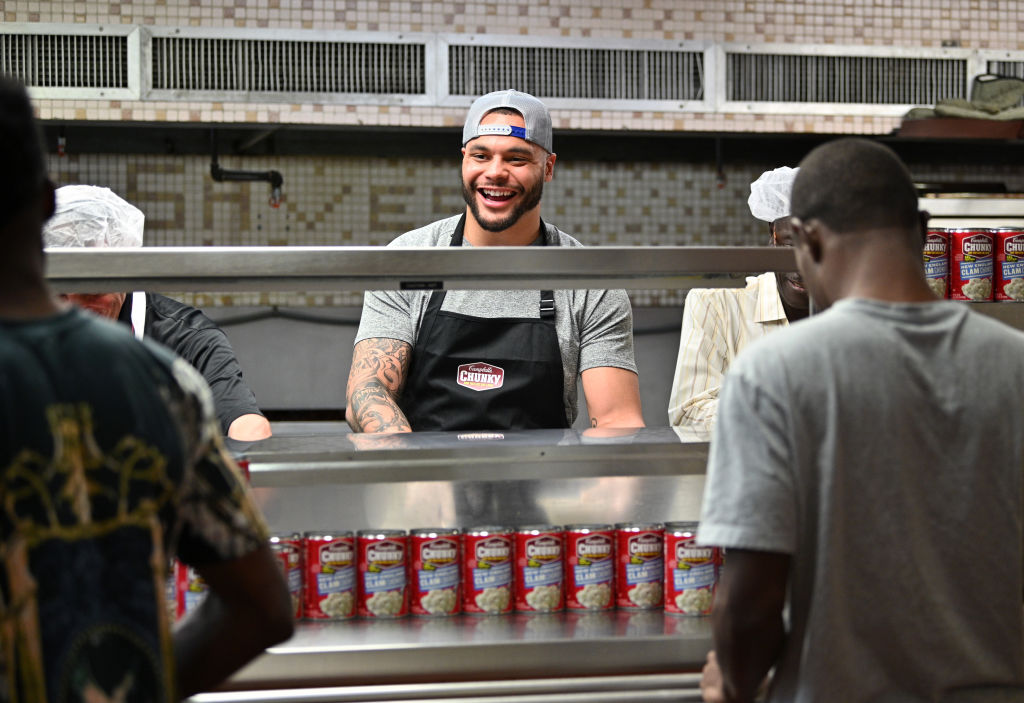 One thing is for certain: Prescott wants to be the face of America's team, and America's team wants Prescott to be a franchise quarterback. He's certainly got the stats to fill the role, and at this point in his career, it's safe to say that Prescott is well outside the honeymoon period. 
He entered the league in 2016, and despite the Cowboys not gaining any traction Super Bowl wise in the years since, Prescott has routinely put up franchise quarterback numbers. With only four seasons in the league, details Pro-Football-Reference, Prescott has already managed 15,000 passing yards, more than 1300 completions, and a whopping 97 touchdowns.
Despite his lack of a Super Bowl ring, Prescott has more than established himself with superstar numbers. What would you expect a player of his caliber to make in a year? What do you think Dak Prescott's net worth is? The answer might surprise you. 
Prescott's rookie contract just expired at the end of 2019. That means that while his salary has increased each year, it's been nowhere near the superstar numbers he's generated for the franchise.
International Business Times estimates that last year Prescott only brought in a paltry two million dollars from his contract. That might seem off, but his rookie contract is well avowed to be a bargain for Jerry Jones and the Cowboys. That's why, with his contract currently up, Prescott is looking to leverage his stats for a bigger piece of the pie. 
Prescott's endorsement deals
Don't cry for Prescott just yet. His tiny professional salary is greatly increased by all his endorsement deals. Prescott is reported to make over $50 million a year off endorsements alone, details Cowboys Newswire. That is more than 25 times his salary in 2019. Prescott may be underpaid as far as professionals go, but he's far from homeless. 
If you've turned on a TV in the last couple of years, chances are you've seen a commercial featuring the young quarterback. According to Fox Business, some of the companies that use Prescott for advertising purposes include Campbell's Chunky Soup, 7-Eleven, New Era, Sleep Number, Oikos, Pepsi, and Citibank. 
But in the end, endorsements aren't contracts. Endorsements are one bad season or one misguided social media post away from disappearing. Fair is fair. Prescott is a top-tier player, and he deserves to be paid as such.  
Prescott searches for a new contract
With the 2020 season rapidly approaching, COVID-19 notwithstanding, where does Dak Prescott currently stand in terms of contract negotiations? Some rumors have put Prescott's asking price as high as $45 to $50 million a year. But those are only rumors, as ESPN reports, nothing more.
Here's what we do know: As of now, the Dallas front office has placed the franchise tag on Prescott. This means they intend to commit to the young star. The franchise tag also means that Prescott is guaranteed a salary at least 15 times larger than last year. The franchise tag carries with it a minimum $30 million dollar payday. 
But we also know Prescott hasn't agreed on a contract yet, with training only a month away. We know the QB turned down a $33 million dollar contract extension back at the beginning of last season, reports Fansided. So one could guess the franchise tag just won't do.
Either way, Prescott and the Cowboys have a lot to discuss over the next month if they want to build something great in Dallas. We'll call those talks "a reckoning."