How Dale Earnhardt Became the Inspiration for Daniel Ricciardo's Formula 1 Number
Every athlete's number tells you something. While this is valid in team sports like football and basketball, it's also true of motorsports. When discussing racing numbers, Dale Earnhardt's No. 3 naturally comes up. However, when Formula 1 racers chose numbers in 2014, this caused a dilemma for Daniel Ricciardo that's as old as jersey numbers themselves. 
Daniel Ricciardo pays tribute to Dale Earnhardt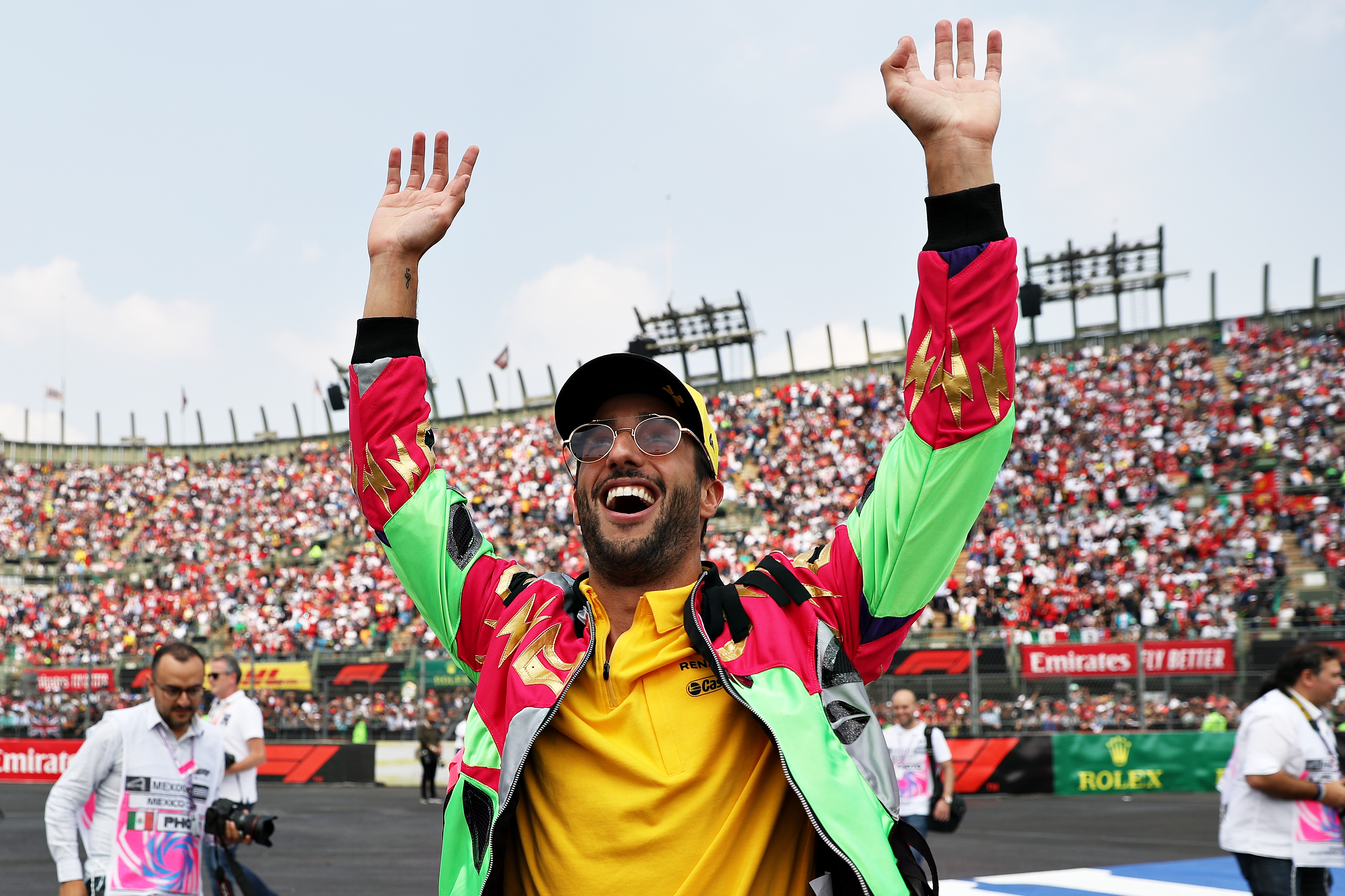 According to Formula 1's Youtube channel, Ricciardo initially stumbled upon his love for the No. three in a stroke of luck or fate. At the time, Ricciardo was less smitten by its shared origin with the most famous racer ever and more smitten because it matched another number close to his heart:
It all started in my very first go-kart race. We couldn't choose numbers at the time. It was just whatever number they pulled out of a hat. That was ours. It was No. 3. At the time, our house number was No. 3 three. So it was like, 'Oh! This is awesome, cool!'"
However, as Ricciardo grew more in love with the world of racing, he made the connection between his number and the iconic one on Dale Earnhardt's cars during his racing career. Ricciardo explained that he followed NASCAR and was familiar with Earnhardt's black car with a three on it.
"And then, when we could choose our number in Formula 1, back in 2014, that was obviously my first choice, and I got it," Ricciardo explain. "And it was Alright. I'm pretty proud to be No. 3."
The Australian racer has forged a path to success, finishing No. 1 seven times so far in his F1 career. With 31 podiums to go along with it, he might not be the Earnhardt of the Formula 1 world, but he's doing the number justice. 
Earnhardt made his number a brand unto itself. While jersey numbers like Jackie Robinson's No. 42 or Michael Jordan's No. 23 have become something bigger than sports, race car numbers rarely have the same luck. However, Ricciardo's story shows that numbers are meaningful.
First come, first served
RELATED: How Formula 1 Wunderkind Max Verstappen Became a Multimillionaire at 23 Years Old
Obviously, with a brand as big as Earnhardt's, other racers want to pay tribute. In 2014, another racer, Max Verstappen, also wanted the number. In that same Formula 1 Youtube video, he discussed how he always wore it on his car: "Well, my favorite number is three. I used to always stick a three on everything I was driving or riding.
However, Ricciardo already had ownership of No. 3. As Essentially Sports notes, Verstappen changed his number to 33 as a way to honor Earnhardt and his roots while doing something different.
Now, both racers have their own legacies with their given numbers. While Earnhardt will always be the most famous "three" car, the clamor for his number shows just how much these things mean to athletes. Sometimes, it means getting a little creative, too. 
Formula 1's war for numbers
Verstappen's story is closer to the average tale about numbers. While finding a No. 1-100 may seem easy, many racers have an emotional attachment to a number they can't keep when entering the pros. They must decide whether they want to try something new or pay homage a different way.
When Carlos Sainz chose No. 55, he did so to pay homage to the No. 5 he raced with as an amateur. However, Formula 1 legend Sebastian Vettel already had No. 5. Sainz chose No. 55 not only because it doubled up on his choice, but it reminded him of the "S" at the end of his first name, converging with the one that starts his last name. 
As Formula 1's website notes, every number has a story. Some are more exciting than others. What these stories prove, however, is that while a number says a lot about an athlete, the story behind their backup plan may say even more.