Dale Earnhardt Jr. Admits He Still Has the Itch to Get Back on the NASCAR Track: 'I Miss It Really Bad'
Since Dale Earnhardt Jr. stepped into retirement, he's remained heavily associated with the sport. He possesses a strong pulse around his life's biggest passion, where he spent more than two decades behind the wheel on a NASCAR track.
Earnhardt's love for driving will never let him fully move away from an engrained part of his identity. Meanwhile, his retirement has left an unwavering urge to continue to get behind the wheel that he uses to fuel his post-racing career venture in the broadcast booth.
Dale Earnhardt Jr. experienced a Hall of Fame racing career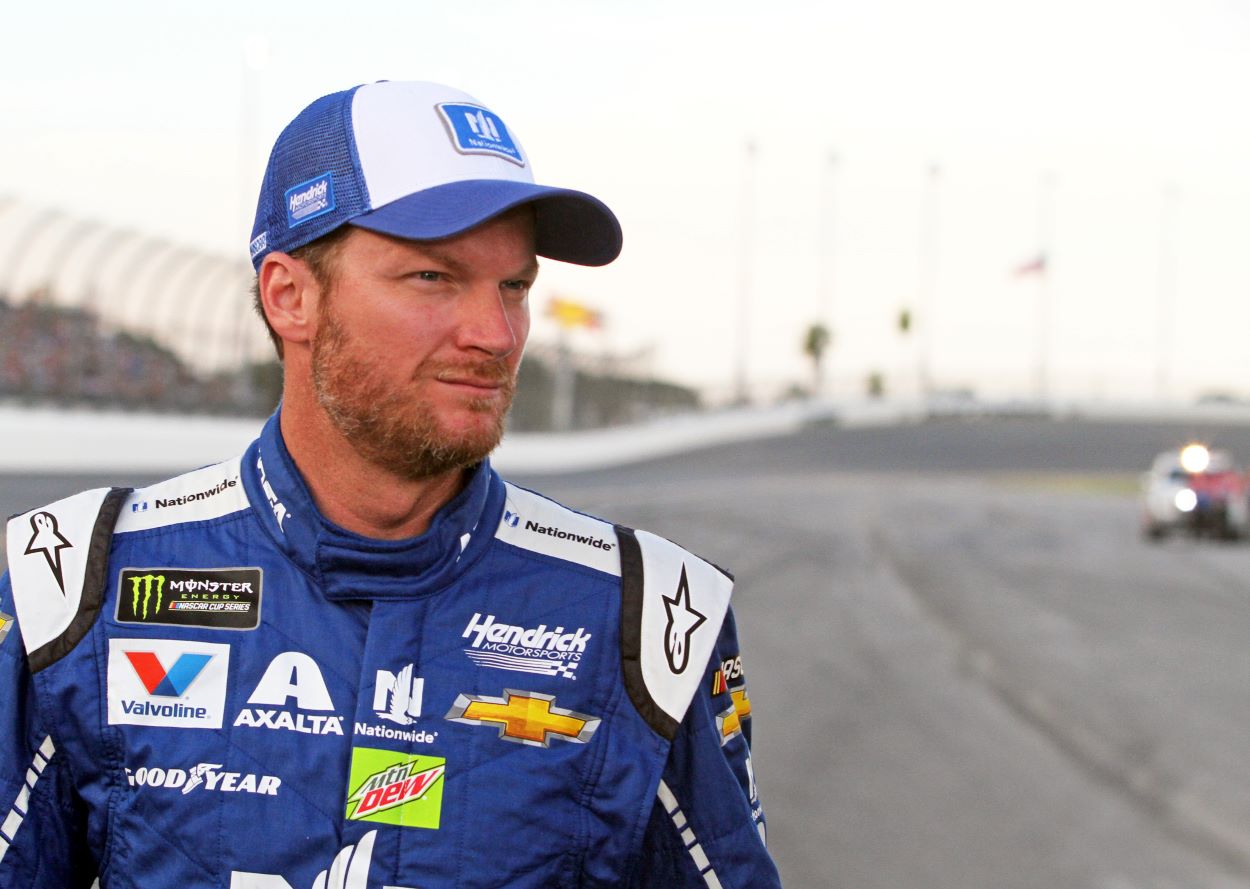 Dale Earnhardt Jr.'s life took a drastic shift late in his Cup Series driving career, as health issues pushed him into retirement after the 2017 season.
Although his success didn't come anywhere his father's, he etched out his own path. He won 26 Cup Series races, headlined by a pair of Daytona 500 victories. Earnhardt also finished in the top 10 in the points standings seven times, including four top-five finishes.
He is among the all-time leaders in restrictor-plate race wins, sitting tied for sixth with 10 victories. He also won a pair of Xfinity Series championships. His sustained success helped earn him an induction as part of the 2021 NASCAR Hall of Fame class.
Nearly five years after retiring, Earnhardt still holds a burning desire to race.
Dale Earnhardt Jr. admits he still has the itch to get back on the NASCAR track
Even though Dale Earnhardt Jr. is retired, racing will always be a significant part of his identity.
His desire to race remains strong as time goes by, but he knows that passion helps him excel in broadcasting.
"I miss it really bad, but I compartmentalize it," Earnhardt recently told Front Office Sports. "When I'm at a racetrack, I'm reminded every 10 minutes of either something I miss or something I do not miss. It's a healthy thing, because when I take that into the TV booth with me — missing the driving — I think it comes out as passion. I'm excited about what I'm seeing, and you can tell that I want to be there.
"I hang on to a little bit of that. I think it's healthy to miss it. "
The 47-year-old's job in the broadcast booth feeds into his want to drive but also gives him the intensity and joy he gets from the sport. His deep love for driving provides invaluable insight into the driver's perspective during an event.
Earnhardt may never lose his longing to race, but it's worked to help him shine as a broadcaster. He holds a bright future ahead in the industry that he can extend as long as he wants.
Dale Jr. uses his passion to excel in the broadcast booth
Since stepping into the broadcasting realm, Earnhardt has become a staple in the business.
His work for NBC Sports covering NASCAR races has endeared him more to fans and engrained him further into his passion. He didn't envision this career path unfolding when he still competed behind the wheel, but it's an opportunity he remains grateful to have.
"I never thought of broadcasting as an opportunity for me beyond my career," Earnhardt said to WRAL Sports in June 2019. "You daydream about it and you just don't know if you got any talent whatsoever or whether you're going to be somebody people want to listen to. Luckily NBC took a chance on me."
Earnhardt's reach goes far beyond the broadcast booth with his highly popular weekly Dale Jr. Download podcast and co-ownership of JR Motorsports. He will always hold a strong pulse over the sport he once competed in at a high level, which will continue to show through his work in the broadcast booth.
Like Sportscasting on Facebook. Follow us on Twitter @sportscasting19.
RELATED: Dale Earnhardt Jr. Voices 1 Wish Regarding NASCAR Dirt-Track Races