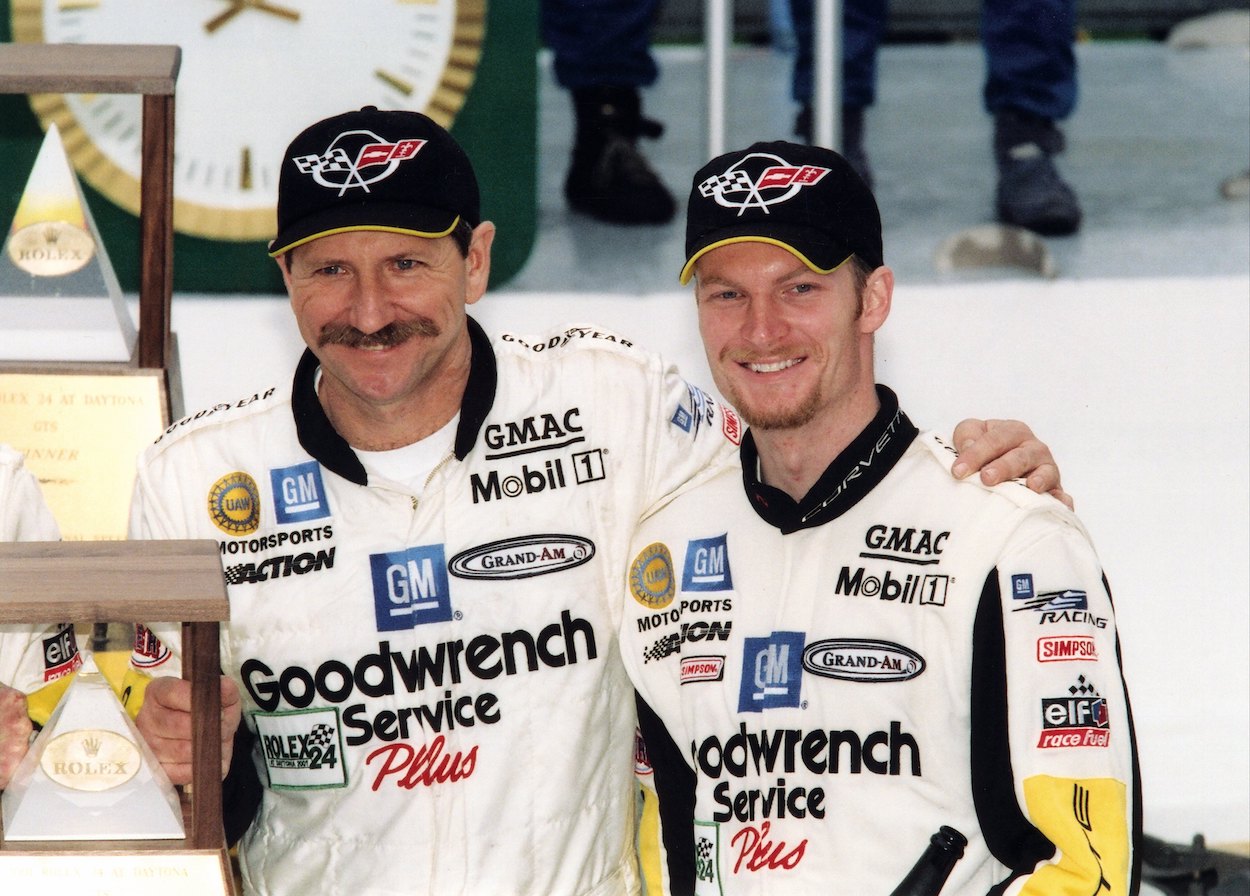 Dale Earnhardt Jr. Bluntly Admits on Eve of NASCAR Hall of Fame Induction Why He Underachieved in His Career and How His Father Would Let Him Hear About It if He Was Alive
Dale Earnhardt Jr. candidly admits why he underachieved in his career and how his dad would be happy to remind him about it if he were alive.
This week, Dale Earnhardt Jr. is being inducted into the NASCAR Hall of Fame for his accomplishments on and off the track. On the eve of that enshrinement, the two-time Daytona 500 winner revealed that he believes his father would be critical of what he would have identified as an underachieving career if he was alive today. Interestingly, Junior bluntly confessed his father would be right, then proceeded to call himself out and offer details why.
Dale Earnhardt Jr. records impressive career numbers
Dale Earnhardt Jr. knew when he started in NASCAR that he would always walk in the immense shadow of his legendary father and his seven Cup Series championships. He was right. 
The son earned as many Cup Series titles as Ricky Bobby. 
Despite a lack of Cup championships, he still raced to an impressive career, including a pair of back-to-back Xfinity Series championships in 1998 and 1999. He then won a couple of Cup races during his first full-time season in 2000, which also turned out to be the only two his dad would witness before he died. 
Dale Sr. didn't see his son go on to earn 26 career Cup race victories, including a pair of crown jewel wins at the Daytona 500 in 2004 and 2014, or one more trophy than he captured in his distinguished career on the sport's greatest stage. Junior retired from full-time racing after 2017. 
Knows father would be critical of his career
Dale Earnhardt Jr. earned Hall of Fame status for his racing career and his contributions off the track. He's one of the most respected and prominent voices in the sport as an analyst/announcer with NBC's NASCAR coverage during the last half of the season. He also has built a healthy media business that produces NASCAR- and racing-specific content that has become popular with fans. 
Earnhardt and his sister Kelley have also achieved success with JR Motorsports and its Xfinity Series program, including multiple titles. In an interview with Jenna Fryer of the Associated Press, the former driver confessed that his father never thought his kids would succeed behind the wheel, and Junior's two Xfinity titles surprised him. With that same mindset, the younger Earnhardt believes his father would offer a mixed response on all of his achievements if he was alive today.  
"I think he certainly would be happy and proud, but also typical Dad going, 'Well, if you try a little harder here,' or 'If you had done a little different there' and 'Maybe you should prioritize this,'" Earnhardt said. "That's exactly what I would expect from him and I would welcome that type of criticism today."
Dale Earnhardt Jr. admits he underachieved on the track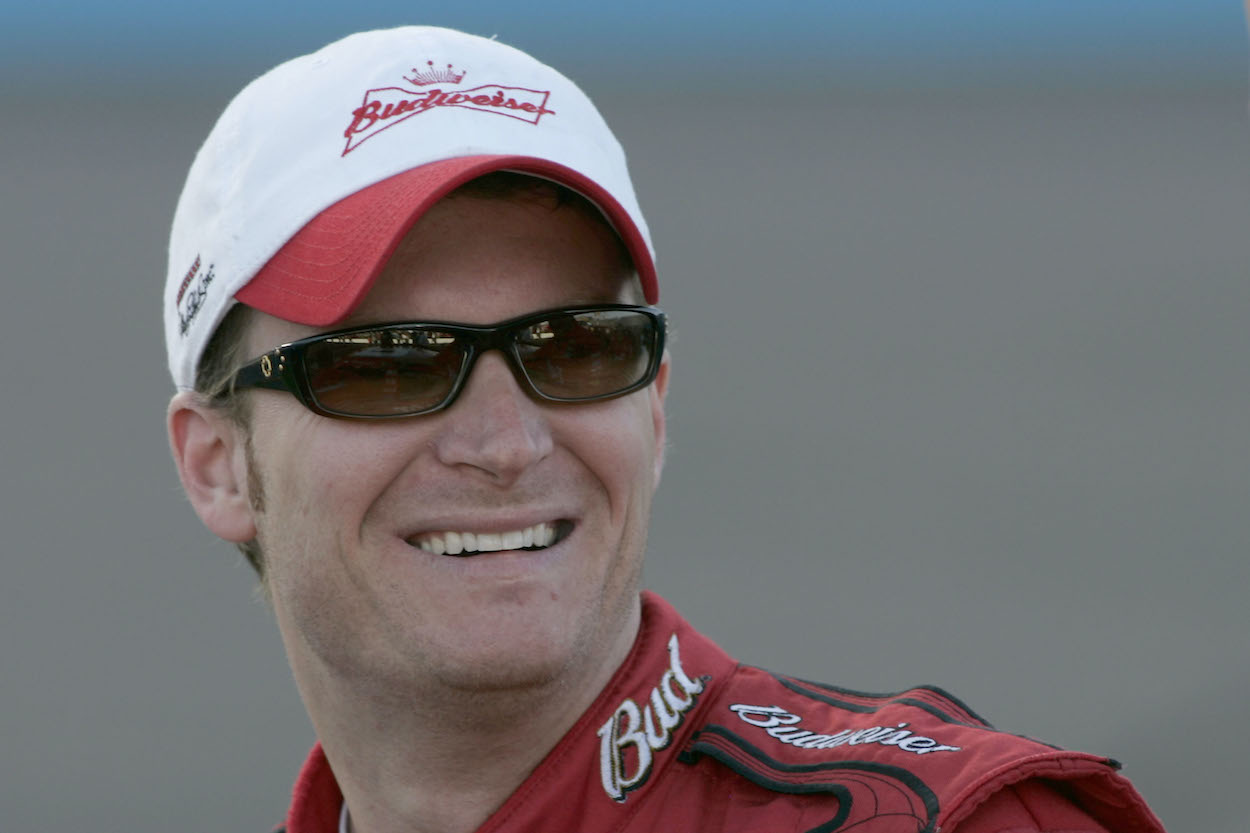 While Earnhardt has openly discussed on his podcast his father's no-nonsense and often abrasive approach, he realizes that if his father were alive today, any criticism he suggested about his son's career performance wouldn't be off the mark.  
"Once I got to Hendrick and really realized what being a driver is about, and really understood what kind of commitment it takes, I look back on the Bud years and go, 'Wow, I really could have done so much more with that because I had some really awesome race cars and we had a hell of a team," Earnhardt remembered. "There's some regrets and mistakes and things that I wish I would have done differently. Dad would have pointed those out for sure."
That's yet another reason Dale Jr. is going into the NASCAR Hall of Fame. He's as honest as they come, even if it means being critical of himself. It's that level of speaking the truth no matter the consequences that has earned him respect in the garage, with the fans, and at the highest levels of NASCAR. 
He's undeniably the sport's greatest ambassador right now and when history looks back, possibly ever. That's something his father would certainly be proud of.   
Like Sportscasting on Facebook. Follow us on Twitter @sportscasting19.