Dale Earnhardt Jr. Began Retirement With a Heartwarming $88,000 Message
NASCAR legend Dale Earnhardt Jr. spent his racing career pocketing millions of dollars in any given year.
Despite never winning a Cup Series championship, Earnhardt earned heavy paydays for what he did on the court and his reputation off it. Although Earnhardt has indulged himself in retirement with a luxurious purchase here and there, he began his post-racing career with a heartwarming financial move.
Dale Earnhardt Jr. donated $88,000 to charity upon retiring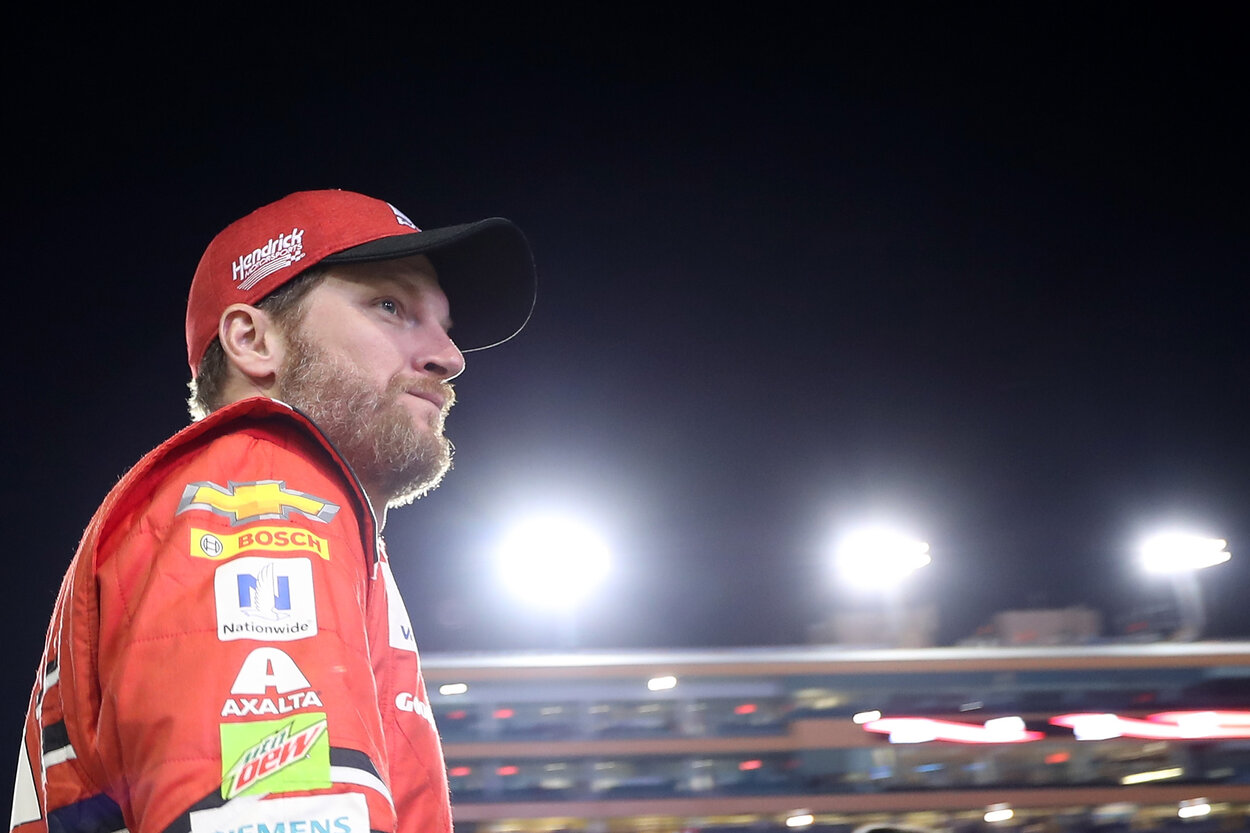 RELATED: Dale Earnhardt Jr. Snuck Around Unnoticed in Hotels by Using a Secret Alias
Dale Earnhardt Jr. ended a long and successful NASCAR Cup Series career in November 2017.
Earnhardt didn't kick his feet up and relax in the days after retiring. According to NBC 4 in Ohio, Earnhardt and his wife, Amy, donated $88.888.88 to Nationwide Children's Hospital in Columbus, Ohio, in December of that year. 
The donation helped create the Dale and Amy Earnhardt Fund, which is dedicated to "pediatric injury rehabilitation, research, and prevention." Earnhardt Jr. said he was "incredibly proud" to partner with his wife on the donation.
"These children and their families go through so much during rehabilitation and pediatric injury research is really underfunded. We want to support them and give hope to children everywhere by speeding research discoveries and being an advocate for this important issue of injury prevention."
Steve Allen, the CEO of Nationwide Children's Hospital, said the Earnhardts "have a special place in our hearts and this Fund will create a legacy that helps children for generations to come."
Earnhardt and his family have always been charitable
RELATED: Dale Earnhardt Jr. Has Granted Over 250 Wishes Through 'Make-A-Wish'
Dale Earnhardt Jr. has always had a charitable side to him.
Earnhardt launched The Dale Jr. Foundation in 2007, an organization that devotes its time to helping children. According to its official website, the charity has partnered with other organizations, including Make-A-Wish, to "help the underdogs."
The Dale Jr. Foundation raised nearly $1 million in 2020 amid the coronavirus pandemic. Nationwide Children's Hospital was among the organizations that worked with TDJF.
As of 2021, The Dale Jr. Foundation had raised more than $10 million.
Earnhardt Jr. stepped up last year amid the COVID-19 pandemic
RELATED: Kelley Earnhardt Was Able to Find the Positives During a Wild and Wacky 2020
Given how much Dale Earnhardt Jr. wants to help the less fortunate, it shouldn't have surprised anyone that he stepped up in 2020 when the world needed help.
Amid the coronavirus pandemic, Earnhardt created a fund where anyone who donated at least $25 had a chance to win a signed pair of Earnhardt's racing gloves. According to its official page, Earnhardt raised $7,335 in donations.
Although their goal was $10,000, the fact that Earnhardt and friends raised nearly $7,500 during a pandemic is an accomplishment still worth celebrating.
Denny Hamlin, Kurt and Kyle Busch, and Joey Logano were among the active NASCAR Cup Series drivers who raised money during the pandemic last year.
Like Sportscasting on Facebook. Follow us on Twitter @sportscasting19.