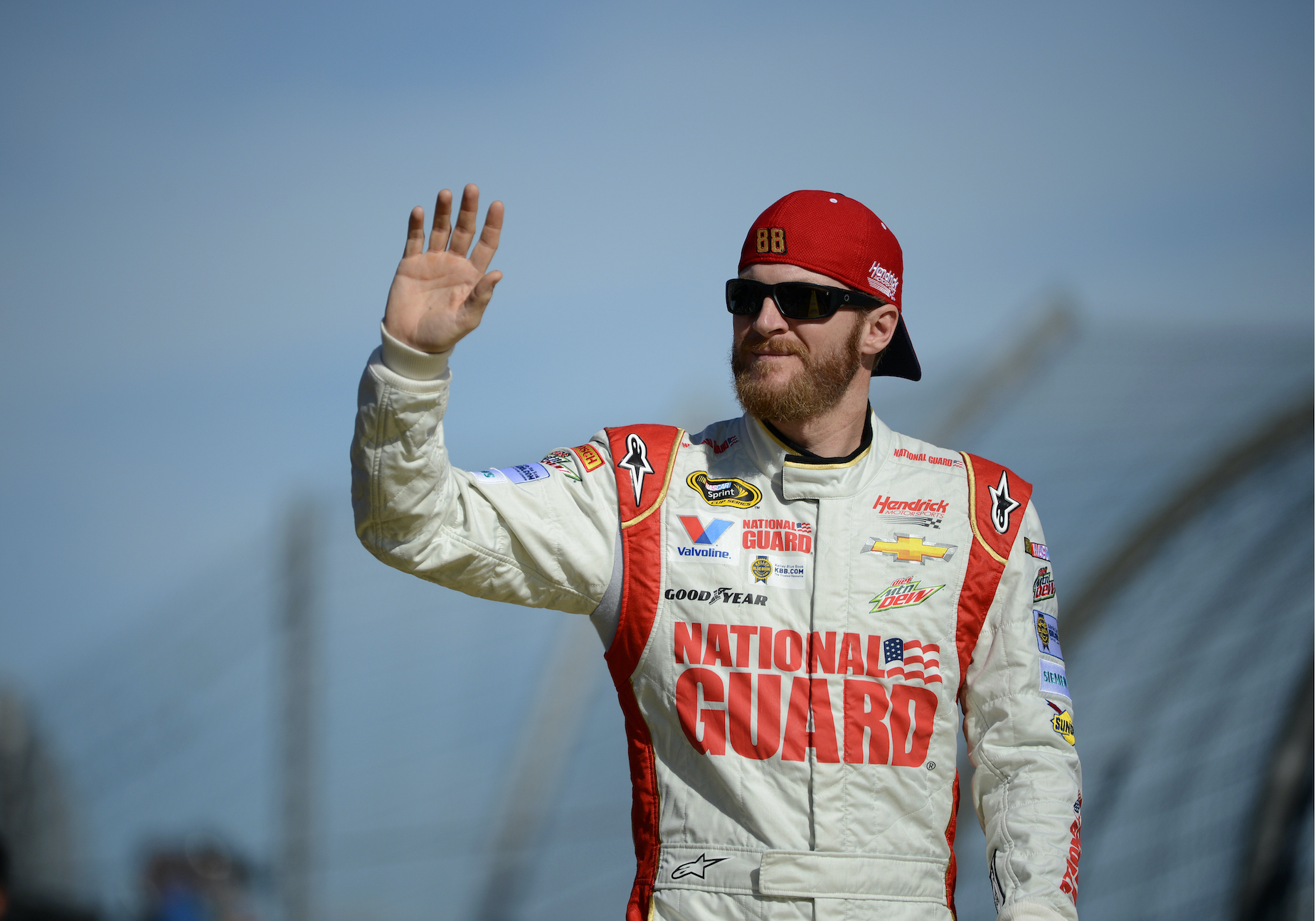 Dale Earnhardt Jr. Once Earned the Title of 'Highest-Paid Military Contractor in Professional Sports' Thanks to a Controversial $136 Million Endorsement Deal
Dale Earnhardt Jr. once earned the title of the "highest-paid military contractor in professional sports" thanks to a big-time endorsement deal.
During his time in the world of motorsports, Dale Earnhardt Jr. earned plenty of accolades. The driver two Busch Series championships; while he couldn't claim the top spot in the Cup Series, he still managed to monopolize NASCAR's Most Popular Driver crown. One of Junior's titles, however, proved to be a bit more controversial: the "highest-paid military contractor in professional sports."
Dale Earnhardt Jr. proved to be one of NASCAR's biggest stars
In professional sports, success and popularity aren't always directly related; just look at how someone like Tom Brady, for example, is hated by opposing fanbases. Dale Earnhardt Jr., however, managed to have his cake and eat it, too.
Although he earned an automotive degree and planned on becoming a mechanic, Junior eventually realized that racing would allow him to form a relationship with his famous father. While that may have gotten him into the driver's seat, his talent took over from there.
Earnhardt Jr. made his Busch Series debut in 1996; two years later, he was ready for the Cup Series. There, he'd put together an impressive career, even without winning the big prize.
In total, Junior won 50 races across both levels of competition; he also claimed two Busch Series championships and was named NASCAR's Most Popular Driver 15 times.
Dale Earnhardt Jr. was once the 'highest-paid military contractor in professional sports'
Thanks to his name recognition and incredible popularity, Dale Earnhardt Jr. had no problem inking plenty of big money endorsement deals during his time on the NASCAR circuit. One of them, however, was with an unconventional brand: the United States military.
While Junior has had plenty of iconic cars over the years—fans of a certain era, for example, will remember his bright red Budweiser paint job—he spent a few Cup Series campaigns repping the United States National Guard. As you might imagine, that real estate didn't come cheap.
According to a 2012 press release by Congresswoman Betty McCollum (D-MN), that national guard sponsorship cost $136.14 million over the course of five years. That spending earned Dale Jr. a rather unexpected title.
In 2012, the National Guard is spending $26.5 million to sponsor Dale Earnhardt Jr.'s #88 car in NASCAR races for the purposes of recruitment. Over the past five years, Earnhardt's racing team has received over $136 million in taxpayer funds from the National Guard – making him the highest-paid military contractor in professional sports.

Congresswoman Betty McCollum's press release
That National guard deal proved to be controversial and ultimately ended after 2014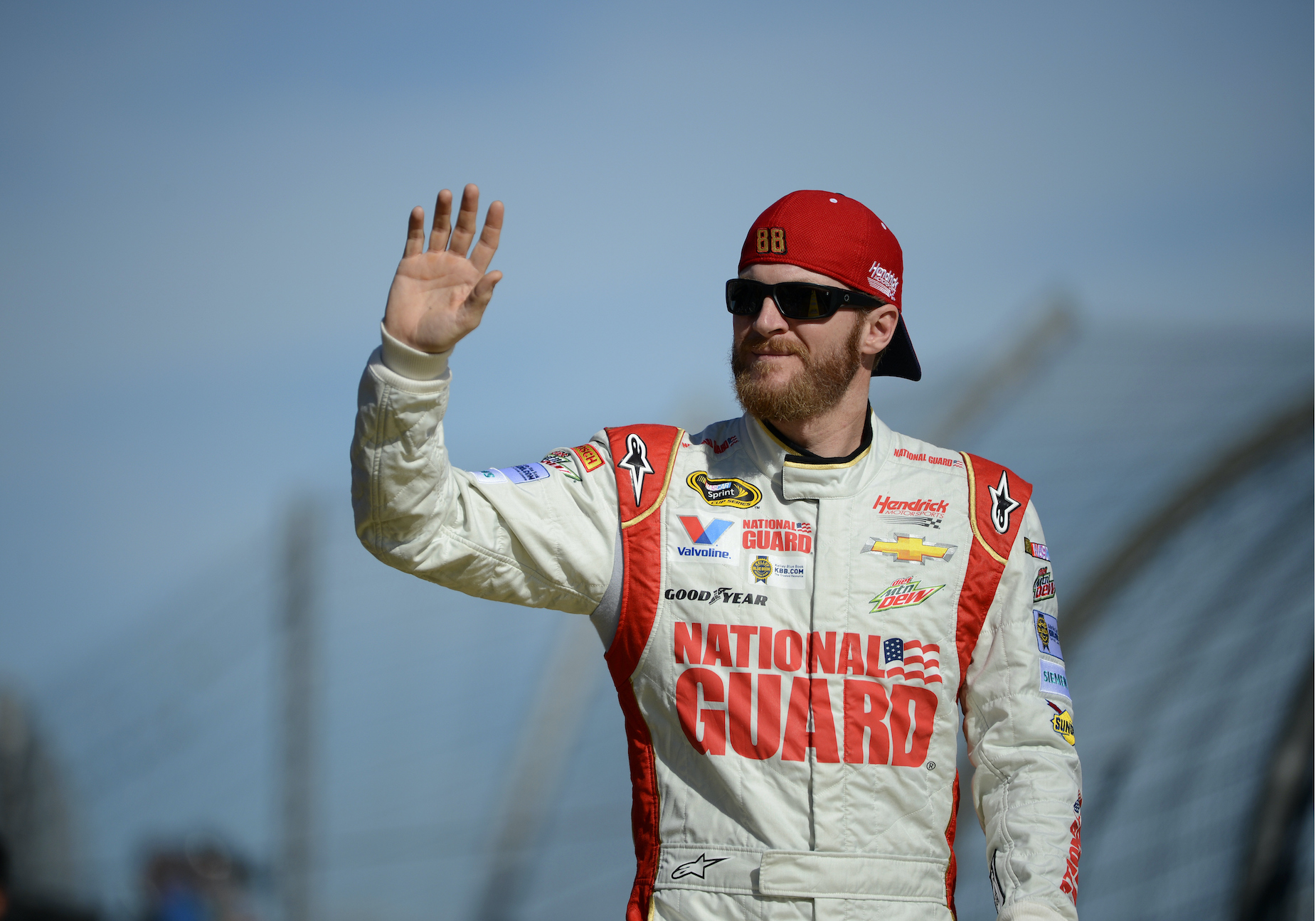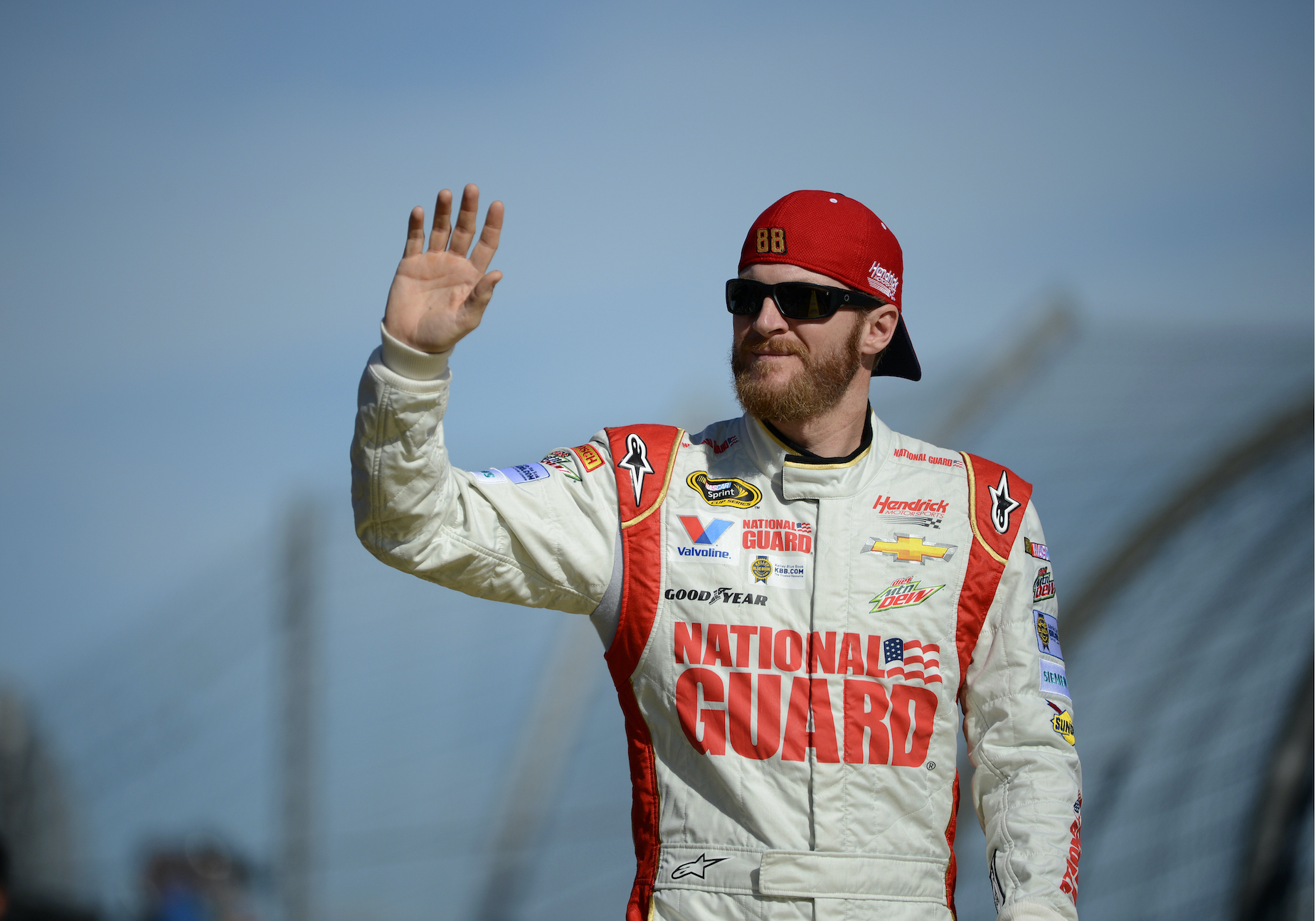 As you might imagine from a Congresswoman Betty McCollum issuing a statement about Dale Earnhardt Jr., that National Guard deal proved to be somewhat controversial.
As explained in a USA Today story cited in McCollum's statement, the $136 million spent on NASCAR sponsorships didn't exactly provide the National Guard with a wealth of recruits. "In fiscal year 2012, the National Guard has been contacted by more than 24,800 individuals interested in joining because of the race sponsorship," the article explained. "Of those, Creech said 20 were qualified candidates and that none joined." 
In light of that usage of government money, the National Guard deal and Dale Junior ultimately parted ways. As documented by an NBC Sports post from 2014, the National Guard ended all motorsports deals at the end of that season.
That change, however, didn't affect Dale Earnhardt Jr.'s bottom line too seriously, though. His net worth still clocks in at an estimated $300 million.