Dale Earnhardt Jr. Values His Favorite Classic Car Because It's 'Reliable'
NASCAR legend Dale Earnhardt Jr., as one might expect given his love of racing, has spent years compiling a classic car collection.
Once a driver, always a driver, especially in Earnhardt's case. With a sizable net worth and plenty of racing connections, Earnhardt has understandably gathered older cars, some of which come from before he was born in 1974.
Dale Earnhardt Jr. loves his 1967 Camaro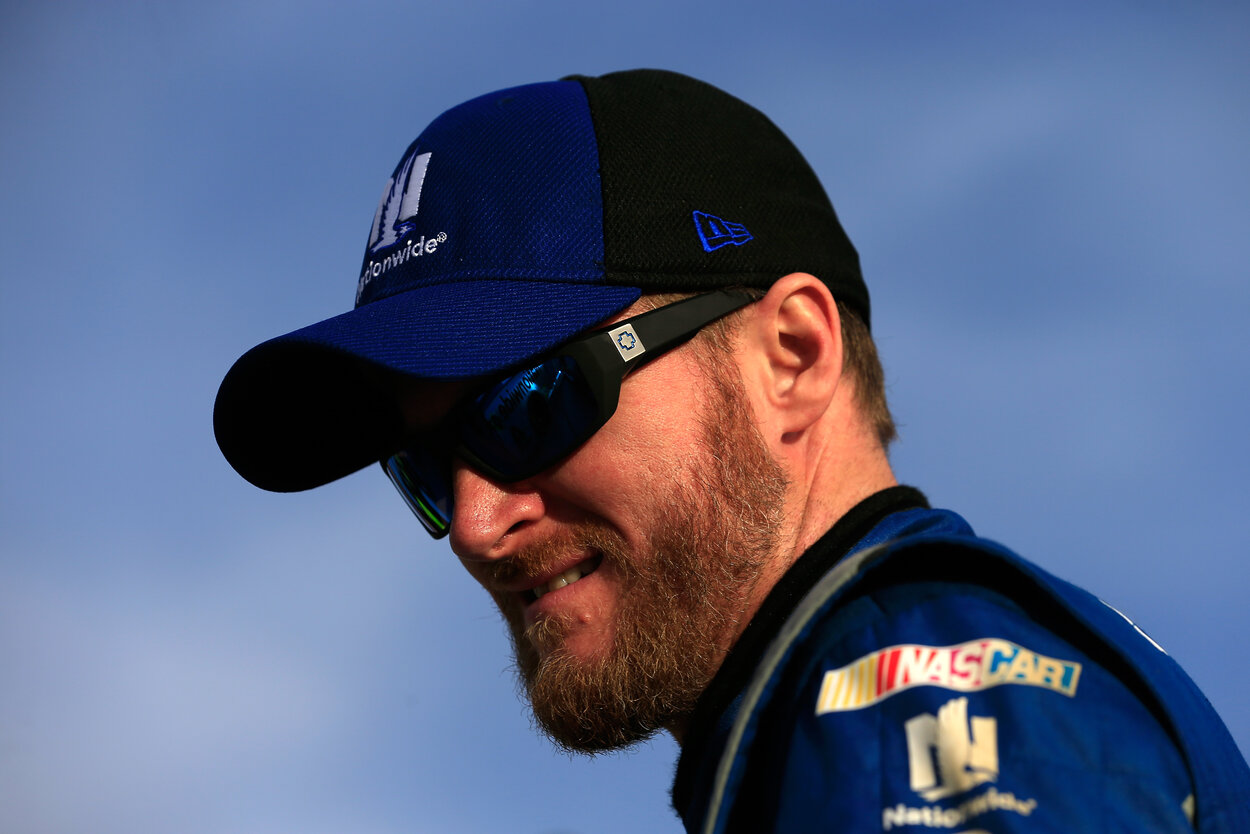 Dale Earnhardt Jr. likely does not treat his classic cars the way he treats his children, and we know that based on the fact that he's willing to play favorites.
In a 2014 interview with Men's Journal, Earnhardt said that his favorite car is a silver 1967 Camaro. Earnhardt explained he enjoyed the car for being small, fast, and simple.
But Earnhardt's favorite part about the Camaro? Well, it has nothing to do with the color or the speed.
"That car is reliable. Every time I get in it, it's ready to go."

Dale Earnhardt Jr.
That sound you hear is parents nodding their heads in agreement. One can't go wrong with a reliable car, especially one that is nearly 55 years old.
Earnhardt Jr. has compiled an excellent classic car collection
Dale Earnhardt Jr. has spent his life around racing, so it only makes sense that he'd want to collect cars from previous generations.
In that 2014 interview with Men's Journal, Earnhardt Jr. discussed some of his other classic cars. Earnhardt has a 1977 Oldsmobile Cutlass, one that he compared to a "boat."
Also in Earnhardt's collection is a gray Chevy Nomad, the old model with the hardtop roof. Earnhardt said he likes that car because he is a "tight ass" who doesn't like spending a great deal of money.
Then, there's the 1948 TK pickup truck. On the outside, the car is a sickly teal with rusts and signs of age. However, Earnhardt rebuilt the drivetrain and installed a new chassis.
"It kind of sneaks up on you," Earnhardt told Men's Journal.
Dale Earnhardt Jr's net worth will let him buy practically anything
Dale Earnhardt Jr. has earned plenty of money over the years, and he's earned the right to spend it how he wants.
When Earnhardt announced his retirement in 2017, Forbes valued his career earnings at $410 million. Forbes combined Earnhardt's salary, endorsements, and "his share of licensing and race winnings during his nearly two decades on the track."
When one has as much money as Earnhardt in their bank account, it makes sense that they'd splurge here and there. For Earnhardt, he wants to invest in some classic cars, and it's hard to blame him.
And if Earnhardt ever wants to drive those old cars, he at least has guaranteed that one is reliable. That right there is accountability and dedication.
Like Sportscasting on Facebook. Follow us on Twitter @sportscasting19.