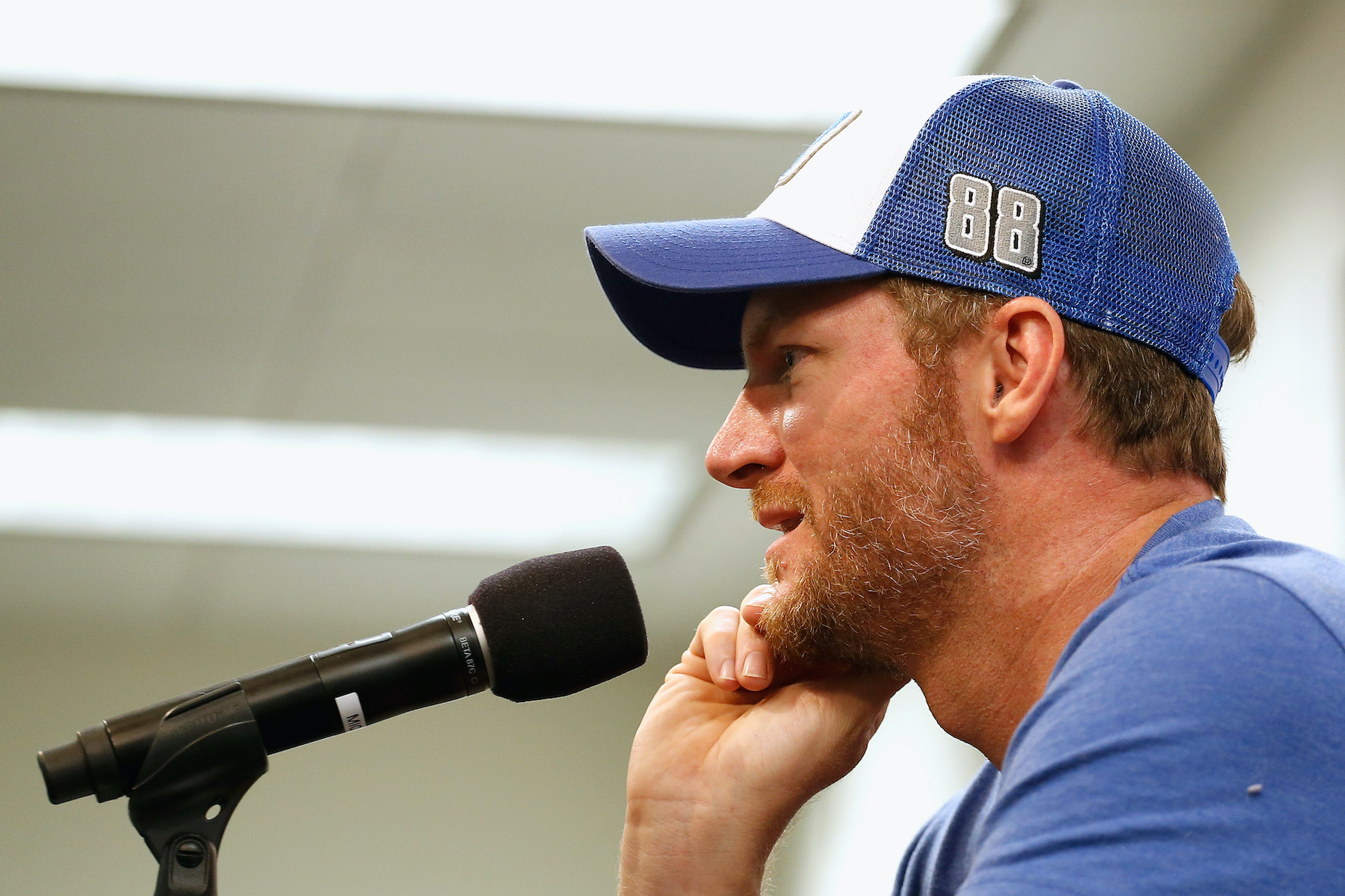 Dale Earnhardt Jr. Is Worth $300 Million, but No Amount of Money Can Bring Back Missing Pieces of His Past: 'I'd Die to Have Any of That Sheet Metal'
While Dale Earnhardt Jr. has a massive net worth, there are some things that no amount of money can buy.
From afar, Dale Earnhardt Jr.'s life can seem pretty perfect. While his time on the motorsports circuit wasn't perfect, he still put together an impressive NASCAR resume; that success, combined with his post-retirement work, has helped Junior build up a massive net worth. There are some things, however, that money can't buy.
On a recent episode of the Dale Jr. Download, Earnhardt fielded a question from a listener about preserving memories of a soon-to-be-destroyed race track. During the course of his answer, the NASCAR star revealed that some pieces of his own past are simply lost to time.
Dale Earnhardt Jr. proved to be one of NASCAR's most popular stars
During his time on the Cup Series circuit, Dale Earnhardt Jr. never managed to win a championship. That reality, however, doesn't render his career a complete failure.
Although he didn't initially plan on driving—he admitted that he climbed behind the wheel as a way to connect with his famous father—Dale Jr. proved to be a natural. He started out driving late models and, in 1996, he stepped up to the Busch Series. Before long, he was ready for the Cup Series.
Things weren't perfect once he hit the big-time, though. Junior certainly knew how to have a good time and, in the early days, didn't always take racing too seriously; he also had to experience the public death of his dad and would have some scary experiences with concussions. When all was said and done, however, he had still put together a solid career.
In total, Dale Earnhardt Jr. won 50 races across both levels of competition, claiming two Busch Series titles. He also proved to be incredibly popular, which made racing quite the profitable endeavor.
Building up a $300 million net worth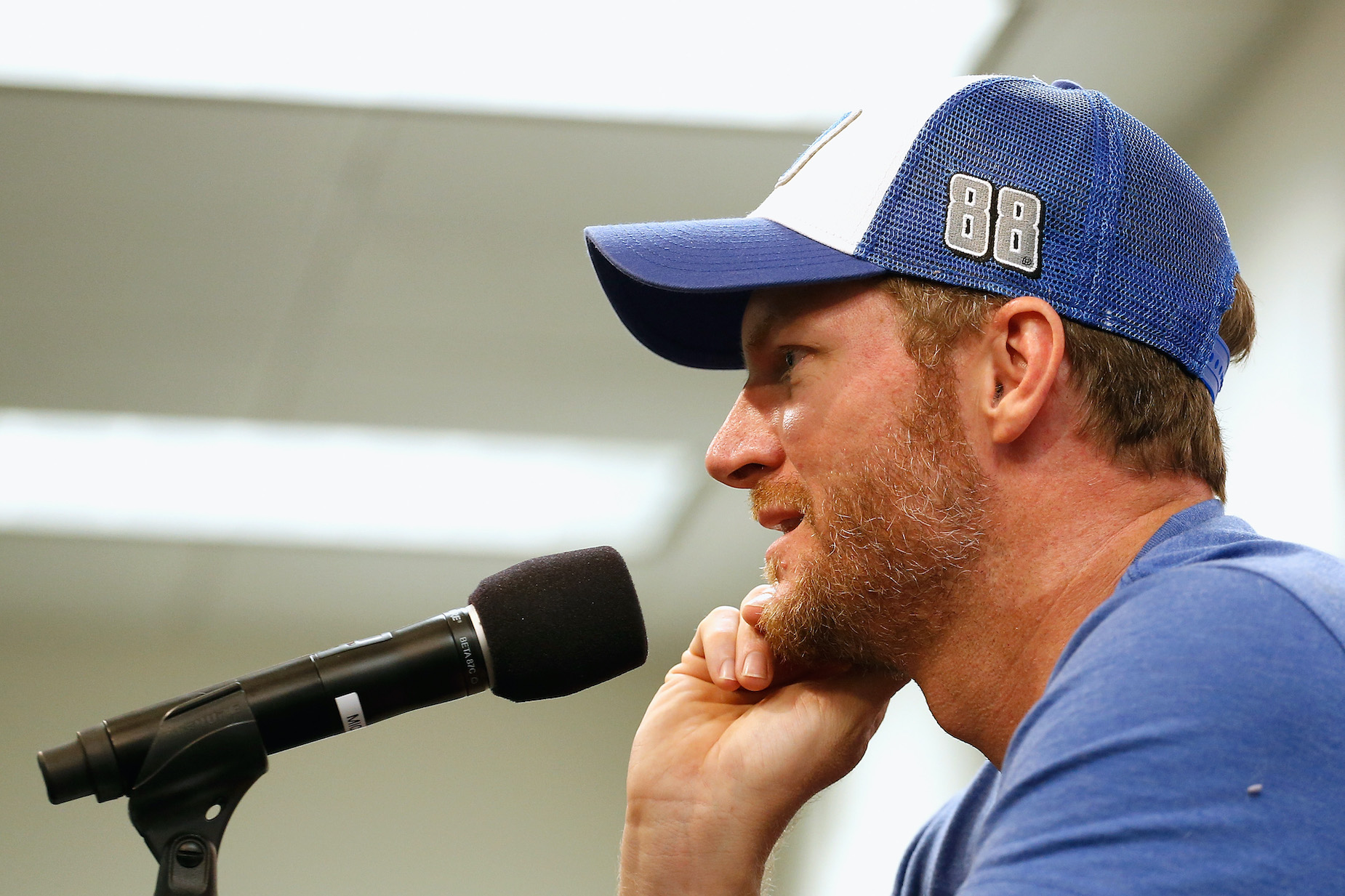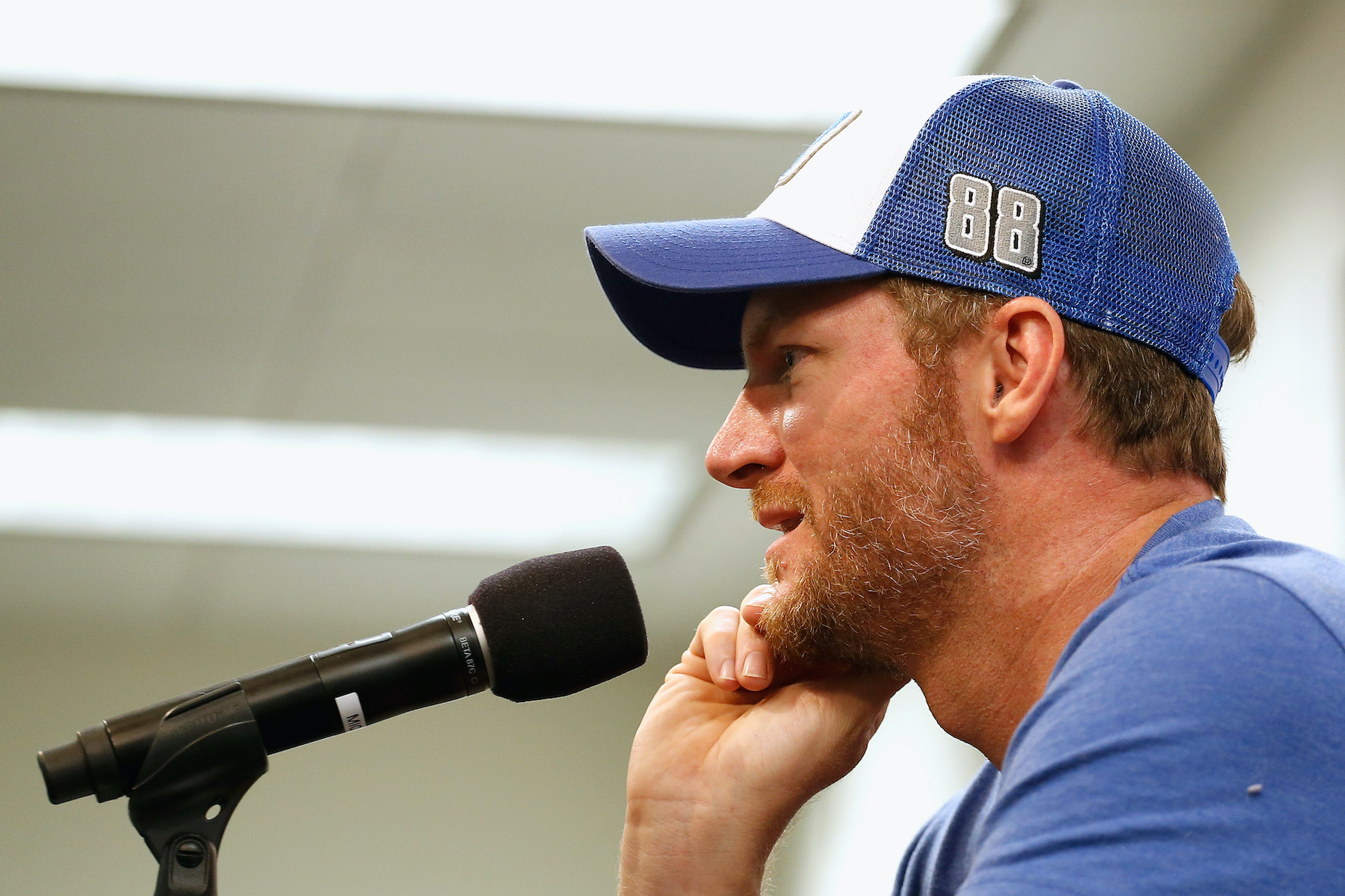 As mentioned above, Dale Earnhardt Jr. proved to be incredibly popular with racing fans; he virtually monopolized NASCAR's Most Popular Driver title, taking the top spot 15 times. That reality, unsurprisingly, helped him build up a sizable net worth.
In NASCAR, perhaps even more so than other sports, endorsements and brand sponsorships are a big deal; given that virtually every inch of the cars is covered with logos, being popular literally pays off.
"Earnhardt only finished in the top three of Nascar's year-end standings once during his career, but his popularity with sponsors and fans helped him earn more than $400 million from salary, endorsements, and his share of race winnings and licensing," Forbes explained in 2017. Even with full-time racing in his rearview mirror, Junior's finances are in pretty good shape.
Thanks to his co-ownership of JR Motorsports and his continued media work, Dale Earnhardt Jr. isn't in danger of running out of (metaphorical) gas anytime soon; his net worth is estimated at $300 million.
No amount of money, however, can bring back lost pieces of Dale Earnhardt Jr.'s past
As Mastercard commercials used to famously remind us, there are some things that money can't buy. Dale Earnhardt Jr., even with his $300 million net worth, has experienced that reality first hand.
During a recent episode of the Dale Jr. Download, Earnhardt fielded a question from a fan asking for advice on preserving the memory of a race track before it's shut down for good. Speaking from experience, the NASCAR star advised listeners to keep whatever "physical evidence" they could.
"A great example of doing that the wrong way," Junior explained, "is [that] I used to race late models in the 90s, and we'd bang up a door or tear up a fender and throw it out behind the shop and put another one on the car. And then I got 20 years down the road in my career, and I'd die to have any of that sheet metal. And I've worked hard to find whatever's out there, but, I mean, there was piles of sheet metal and stuff like that left lying behind shops and in the back room, that I'd love to have my hands on, and it doesn't exist anymore."
While most people don't have $300 million in their bank account, Dale Earnhardt Jr.'s experience can serve as an important reminder for everyone. Sometimes, you never know what you have until it's gone, and no amount of money can bring it back.