Dale Earnhardt Jr. Once Had a Band Named After Him, and He Didn't Mind the Gesture
Anyone who ever watched a NASCAR race in Dale Earnhardt Jr.'s prime saw how much the crowd adored him.
In his prime, there weren't many drivers bigger than Earnhardt. Despite never winning a Cup Series, Earnhardt was the face of professional racing and one of the sport's most marketable racers.
Earnhardt Jr. certainly had a large fanbase. But even Earnhardt Jr. couldn't have expected a group would name their band after him.
Dale Earnhardt Jr. had a band named after him
As the 2010s arrived, Dale Earnhardt Jr. was still amid the prime of his career and one of NASCAR's most popular drivers. 
While Earnhardt raced across the country, some aspiring musicians in Detroit got together and formed an indie-pop band in late-2009. The group's name? Dale Earnhardt Jr. Jr. — and that isn't a misprint.
The band released their first project, Horsepower EP, in July 2010. Those who expected songs with racing names and titles would be quite wrong, as tracks on Horsepower included the likes of "Nothing But Our Love" and "Simple Girl." 
Dale Earnhardt Jr. Jr. released its first full-length album, It's A Corporate World, on June 7, 2011. Amazingly, the actual Earnhardt placed second at the STP 400 in Kansas City, Kan., only two days earlier. That was Earnhardt Jr.'s best finish in the 2011 Cup Series season. 
Earnhardt didn't mind the band's creativity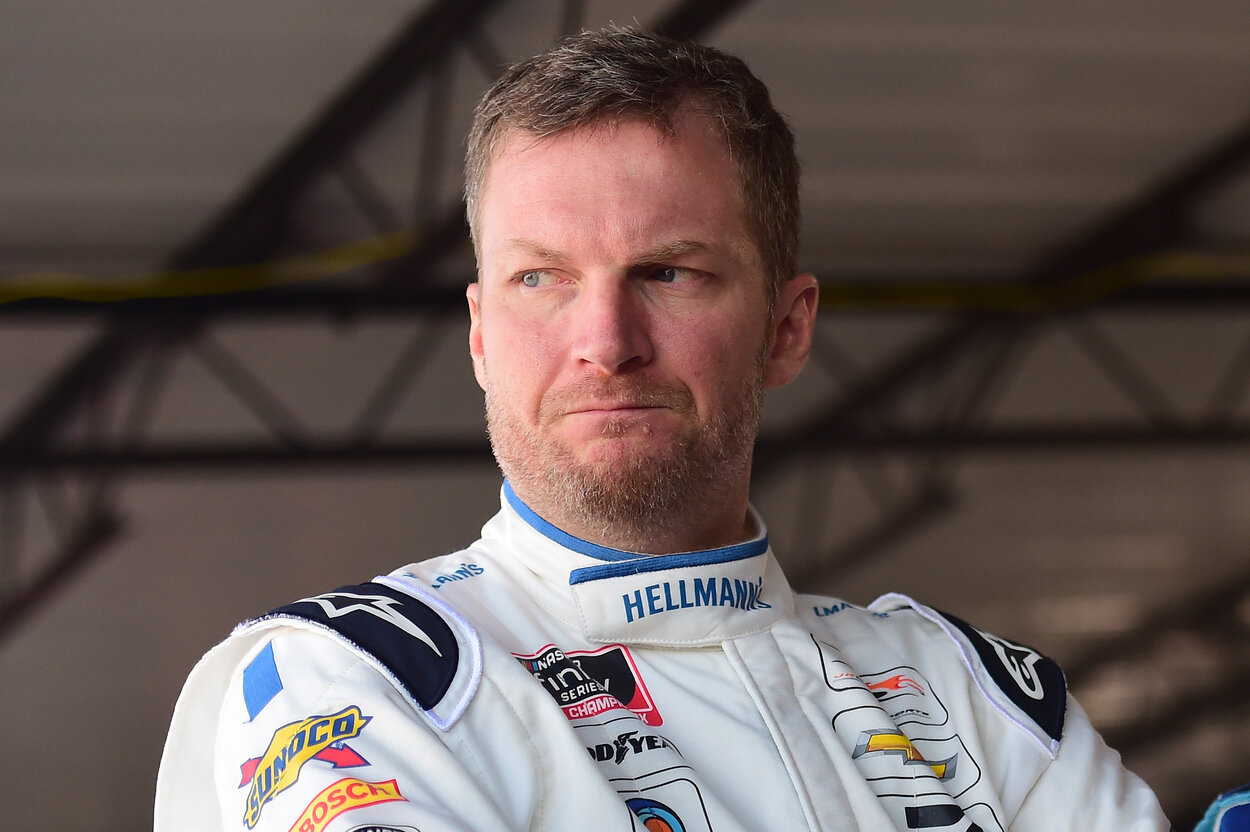 Given that a band named itself after a legendary NASCAR driver, it only made sense that Dale Earnhardt Jr. would find out about the group from Michigan. 
Josh Epstein, one of the band's co-founders, spoke with ESPN The Magazine in June 2011. Epstein said he had sent Earnhardt Jr. an email and explained they "didn't intend to mock him" by naming the band after him.
Epstein said that not only had Earnhardt responded, but the racer was extremely kind in his email.
"For him to take the time to answer me — I'm this gnat, and he's this big gorilla — was amazing. He said he'd be flattered, and that he liked our music." 
Epstein said that Earnhardt also "told us to be safe."
'Dale Earnhardt Jr. Jr.,' is now just 'JR JR'
Nothing is forever, and that goes for both Dale Earnhardt Jr.'s racing career and the band that had his name. 
Earnhardt Jr. retired from the Cup Series after the 2017 season, and he's now a full-time broadcaster and podcast host. He also participates in the occasional Xfinity Series race.
Dale Earnhardt Jr. Jr. renamed itself to JR JR in July 2015. The band is still active and released their most recent album, Invocations / Conversations, in May 2019. 
JR JR also released a single, "Higher Love," in April 2021. 
Like Sportscasting on Facebook. Follow us on Twitter @sportscasting19.