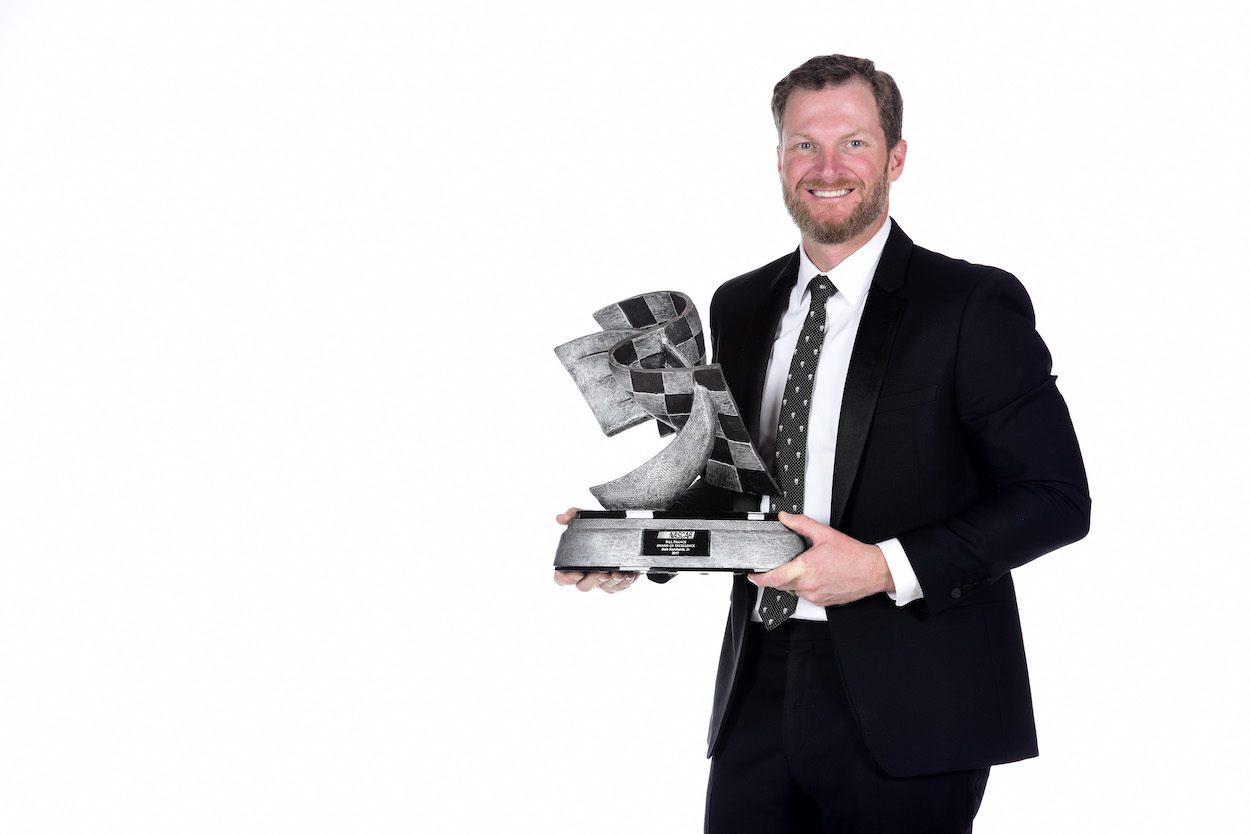 Did You Know: Dale Earnhardt Jr.'s Real First Name Isn't Even Dale, and Neither Is His Dad's
Dale Earnhardt Jr. and his father are two of the most well-known NASCAR drivers of all time, but their real first names aren't even Dale.
Dale Earnhardt Jr. and his father, Dale Sr., are two of the most well-known NASCAR drivers to ever live. With 102 combined Cup Series wins, it's hard not to hear about the father-son duo's greatness on a weekly basis.
You know about Earnhardt Jr. and Earnhardt's incredible NASCAR careers, but did you know Dale isn't even either of their real names?
Dale Earnhardt Jr. and his father are two of the greatest NASCAR drivers ever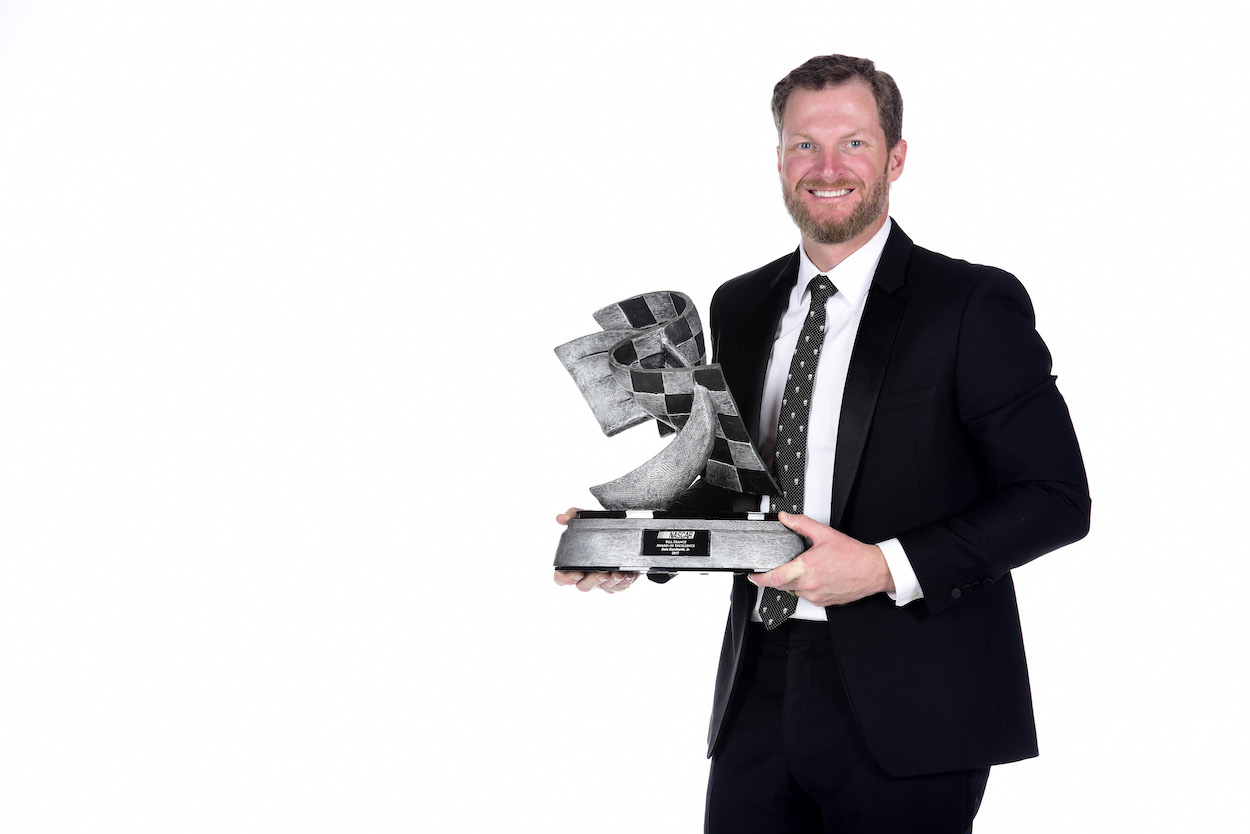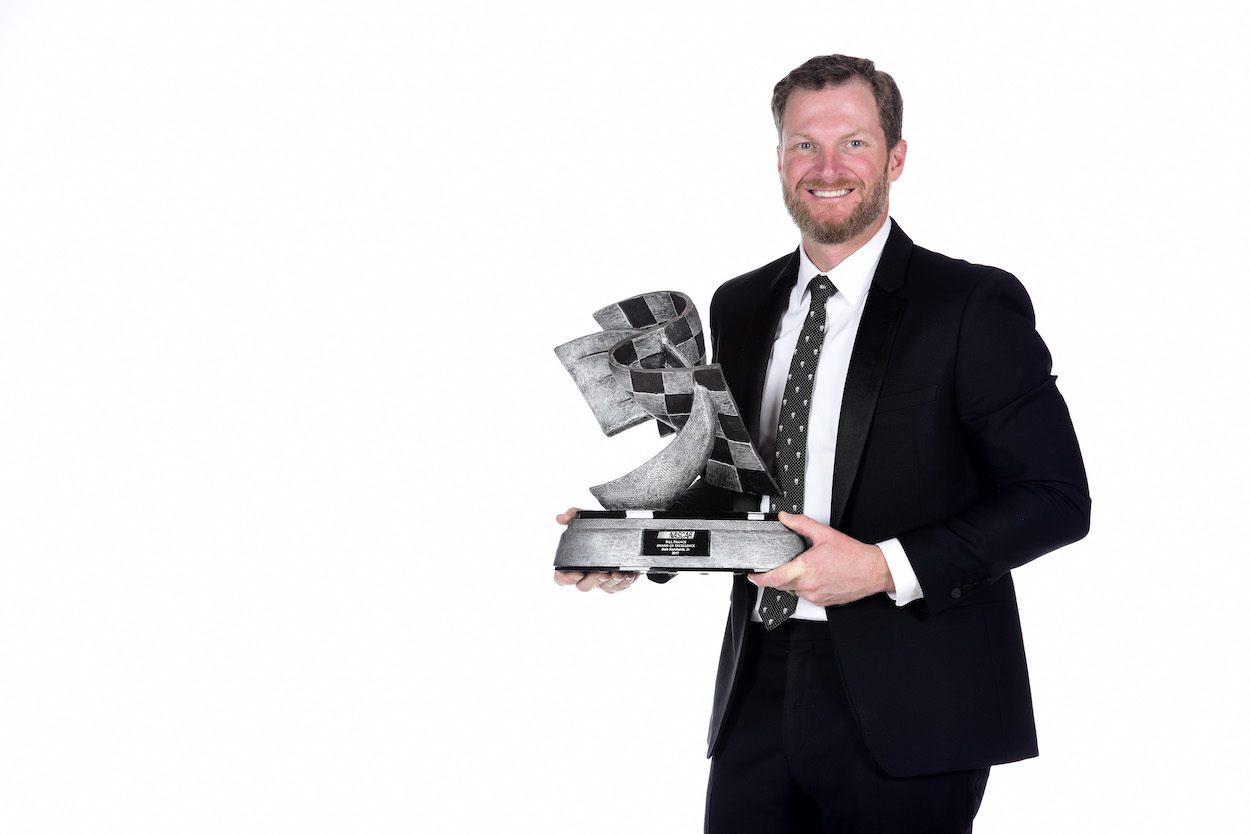 You can't have a conversation about the greatest NASCAR drivers of all time without mentioning both Earnhardt Jr. and his father. Earnhardt Jr. won 26 Cup Series races during his career, and although he never won a Cup championship as a driver, he was the most popular driver among racing fans for nearly his entire career. He was also elected into the NASCAR Hall of Fame last year.
Earnhardt Sr. was an even more accomplished driver than his son. "The Intimidator" won 76 Winston Cup races throughout his career, and he also won seven Cup championships. His seven titles are tied for the most in NASCAR history with Richard Petty and Jimmie Johnson.
The Earnhardt's are simply known today as Dale and Dale Jr., but that isn't even their real first names.
Earnhardt Jr.'s real name is Ralph, and so is his dad's
The Earnhardts have always been known as Dale and Dale Jr. The name is synonymous with their legendary racing careers, but maybe it shouldn't be.
Earnhardt Jr. isn't named Dale at all. His real first name is actually Ralph, and so is his father's. Dale is both of the Earnhardts' middle names, but they both went by Dale ever since they were little.
The name Ralph comes from Dale Earnhardt Jr.'s grandfather
The name Ralph isn't just a random name passed down from Dale Sr. to Dale Jr. It actually comes from Dale Sr.'s father, Ralph Earnhardt.
Ralph had a successful racing career of his own in the 1950s and 1960s. He won 350 races across three different NASCAR series, and in 1956, he was named the NASCAR Sportsman champion. In 2007, he was inducted into the National Dirt Late Model Hall of Fame.
"I learned so much from just being around," Dale Sr. said about his dad to the Baltimore Sun in 1994. "I watched him build cars and engines, and I went to races with him. He'd use soapstone to draw suspension geometries on the floor and show me how things worked."
"…There isn't a day I don't think about Dad," he continued. "Oh, I don't ponder it all the time, but he is always there. My dad is my hero. Everything I am is because of who he was and what he taught me."
Ralph Earnhardt started a racing dynasty. His son and grandson just carried it on with a different name.