Dale Earnhardt Jr.'s 2000 NASCAR Rookie Class vs. Kevin Harvick's 2001 Unit: Which Group is Better?
A NASCAR Hall of Famer versus two premier series champions.
Dale Earnhardt Jr.'s star power against the long-standing consistency of Kevin Harvick and Kurt Busch.
Starting at the top, the rookie classes of 2000 and '01 figured prominently in stock car racing the past three decades.
Top-to-bottom, which class was better?
2000 NASCAR Winston Cup Rookie Class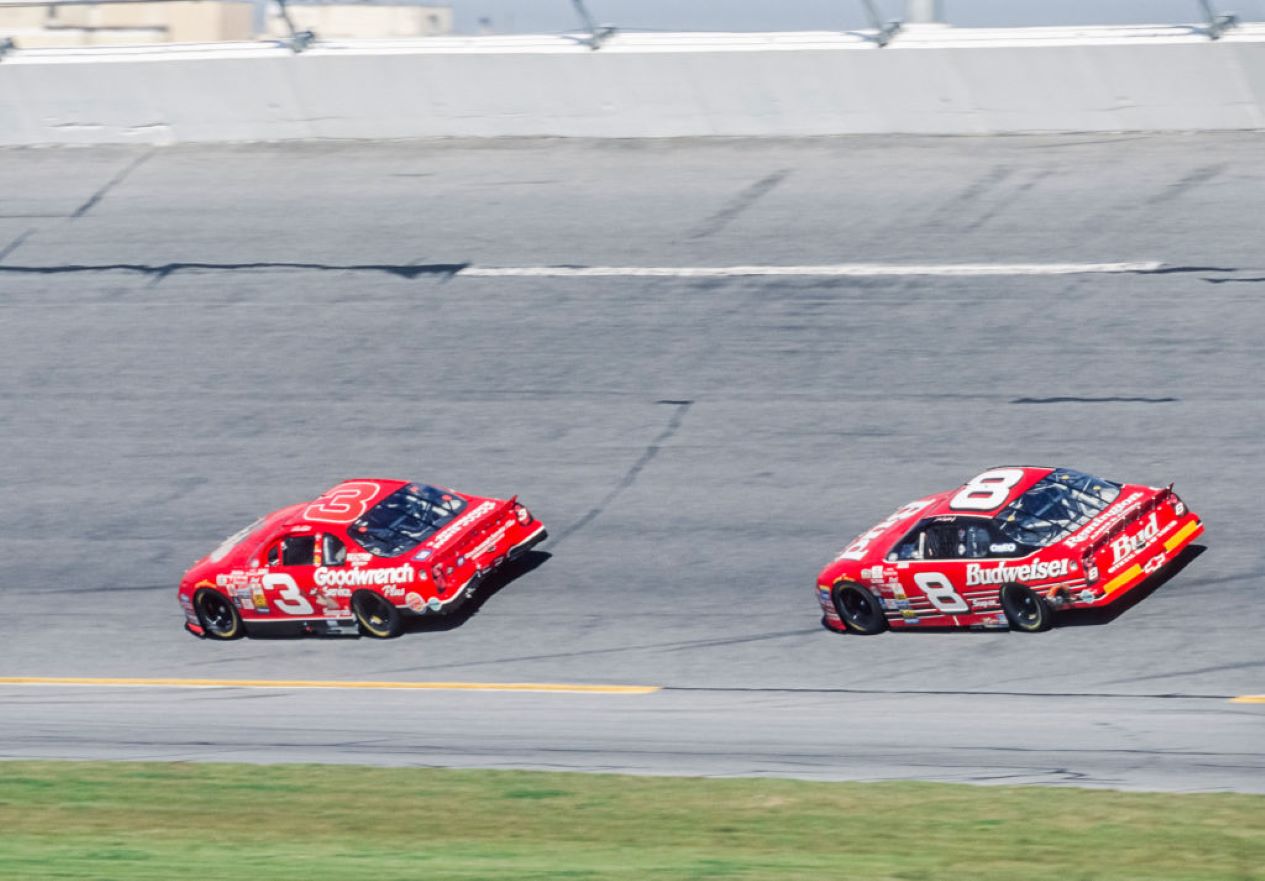 Y2K. Who can forget that human milestone (when nothing much happened)?
Who can forget Earnhardt emerging from his father's shadow by capturing the DirecTV 500 at Texas Motor Speedway on April 2, 2000? And the moment when Dale Jr.'s often distant dad, Dale Earnhardt Sr., embraced his son on Victory Lane. The elder Earnhardt was the owner of his son's No. 8 Chevrolet.
The younger Earnhardt won his first Winston Cup race in his 12th start. He went on to win two points races and the Winston All-Star Race at Charlotte Motor Speedway, but it still wasn't enough to capture the series' rookie-of-the-year award.
That honor went to Matt Kenseth, the 2003 Cup champ who got a bit of revenge. In the previous two Busch (Xfinity) Series seasons, Earnhardt captured back-to-back titles, while Kenseth placed second in 1998 and third in '99. Kenseth finished Y2K with one win and 11 top-10 finishes.
Besides Dave Blaney, who collected 28 top-10 finishes in 473 career starts, few other drivers in the class made much of an impact.
Here's a look at the rest of its members:
Scott Pruett appeared in 40 premier series races and compiled three top-five finishes. A sportscar specialist, he earned 41 wins and 85 podiums in 132 NASCAR Rolex Grand-Am Sports Car Series (1998-2013).
Stacy Compton had one top-10 finish in 89 career Cup starts.
Mike Bliss compiled seven top-10 finishes in 179 outings.
Ed Berrier appeared in 19 career races.
Jeff Fuller was featured in 14 career races.
2001 Rookie Class
Harvick stepped into one of the most pressure-filled situations any first-year driver could absorb. In the tragic fallout of Dale Earnhardt Sr.'s fatal last-lap crash during the Daytona 500, Richard Childress Racing was forced to move on with the season. The organization picked Harvick to assume the seat of the newly-numbered team, the No. 29 Chevrolet.
In the rookie points standings, the emotional Harvick distanced himself from runner-up Busch, 331-265. Harvick collected two checkered flags, six top-five finishes, and 16 top-10s, placing ninth in the final drivers' standings. He also ran the full 33-race Busch Series schedule and captured the series title, highlighted by five wins. In 2014, Harvick harvested the 2014 Cup championship.
As a rookie, Busch totaled three top-fives and six top-10s. His career went into overdrive during his sophomore campaign, collecting four wins. In 2004, he claimed the series crown.
Outside of Harvick and Busch, the rookie class was a bit top-heavy. Casey Atwood showed promise during his first year with one top-five finish, one pole and 137 laps led. After his first year, however, he never again led a lap.
Here's a look at the remaining members of the class:
Jason Leffler compiled one top-10 finish and one pole.
Ron Hornaday, Jr.'s only full-time season featured one top-10.
Andy Houston started 17 Cup races as a rookie and led one lap. He went on to find success on the Truck circuit, collecting three wins in 121 career starts.
Bobby Hamilton Jr. appeared in 10 Cup events in '01, but finished his mostly part-time, six-year career with one lap led.
And the winner is …
The 2001 rookie class.
Earnhardt may be a newly inducted member of the hall of fame, but the lengthy consistency of Harvick and Busch easily trumps Dale Jr.'s 15 most popular driver awards.
The 2001 class collected 91 career wins and two drivers' titles.
The 2000 unit had 65 wins, one Cup championship, and Earnhardt, one of motorsports' most prominent names.
His star power, however, is not enough to win this race.
Like Sportscasting on Facebook. Follow us on Twitter @sportscasting19.
RELATED: Dale Earnhardt Jr.'s 3 Most Emotional Awards in His NASCAR Hall of Fame Trophy Case